After taking some time off from the Power Rankings due to the All-Star Break, it's time to jump back in to see how the NHL landscape has changed. Now, it is worth noting that these two weeks had a fairly limited playing schedule since there was a week-plus break in play for almost every team.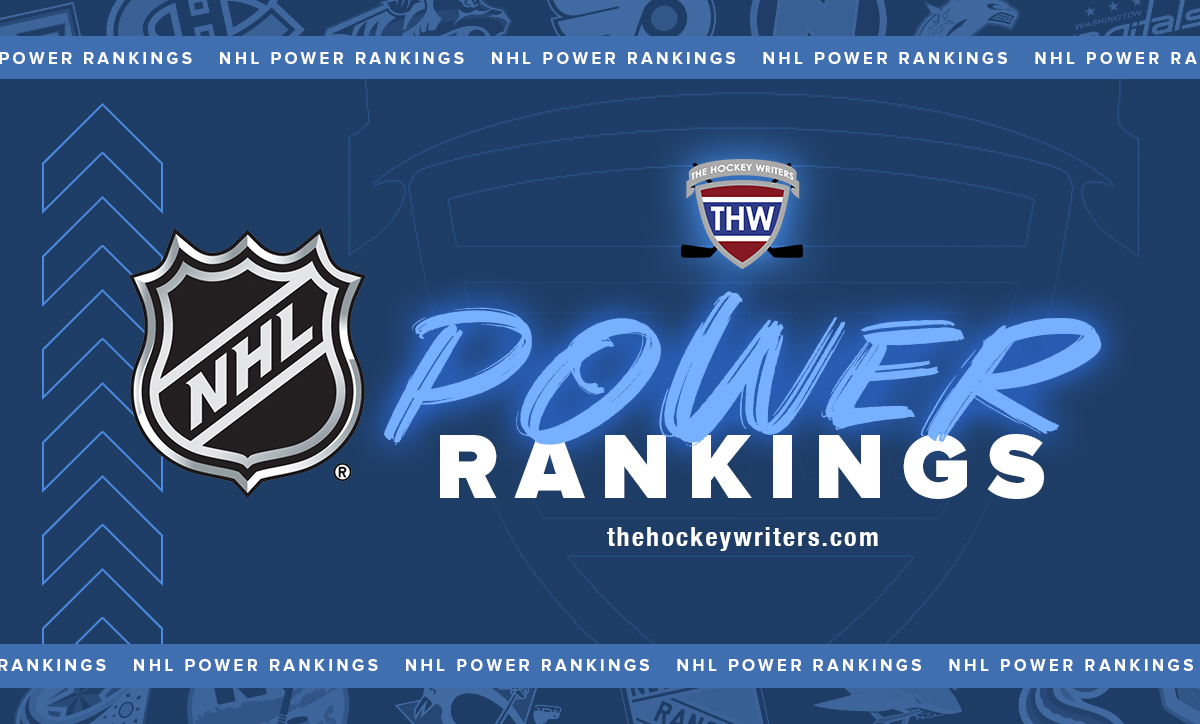 However, that doesn't mean that changes haven't been coming fast, as teams are putting together big winning streaks or swinging true blockbuster trades that might help reshape their future as a franchise.
Related: NHL 2022-23 Power Rankings: Week 17
All stats and records are current as of Jan. 30th, prior to any games taking place.
32-22: Kicking Off the 2023 Trade Deadline
32. Columbus Blue Jackets 16-33-4, 36 Points (Last Ranking: 32)
31. Chicago Blackhawks 15-29-4, 34 Points (Last Ranking: 30)
30. Anaheim Ducks 17-31-6, 40 Points (Last Ranking: 28)
29. Arizona Coyotes 17-28-8, 42 Points (Last Ranking: 31)
28. San Jose Sharks 17-26-11, 45 Points (Last Ranking: 29)
27. Montreal Canadiens 22-27-4, 48 Points(Last Ranking: 27)
26. Vancouver Canucks 21-28-4, 46 Points (Last Ranking: 26)
25. St. Louis Blues 24-25-3, 51 Points (Last Ranking: 23)
24. Ottawa Senators 24-24-3, 51 Points (Last Ranking: 24)
23: Philadelphia Flyers 22-23-10, 54 Points (Last Ranking: 22)
22: Detroit Red Wings 23-20-8, 54 Points (Last Ranking: 25)
It's officially happening. The sellers are starting to commit to their position in the standings by trading their top assets well before the deadline. This started with the Vancouver Canucks dealing Bo Horvat to the New York Islanders, then the New York Rangers wasted no time to match their cross-city rivals by picking up Vladimir Taransenko and Nikko Mikkola. Needless to say, the gloves are off and we should expect any team listed here to make big trades at any moment.
---
Latest News & Highlight
---
When it comes to the on-ice product… does it really matter if you're in this section of the rankings? Sure there were a few solid wins here and there, but the ultimate goal is to make moves at the trade deadline and then win the draft lottery.
21-11: A Big Block of Good Teams
21. Buffalo Sabres 26-21-4, 56 Points (Last Ranking: 17)
20. Nashville Predators 25-19-6, 56 Points (Last Ranking: 19)
19. New York Islanders 27-23-6, 60 Points (Last Ranking: 21)
18. Florida Panthers 26-23-6, 58 Points (Last Ranking: 18)
17. Pittsburgh Penguins 26-17-9, 61 Points (Last Ranking: 20)
16. Minnesota Wild 28-20-4, 60 Points (Last Ranking: 13)
15. Calgary Flames 25-18-10, 60 Points (Last Ranking: 16)
14. Washington Capitals 28-11-6, 62 Points (Last Ranking: 14)
13. Los Angeles Kings 29-18-7, 65 Points (Last Ranking: 12)
12. Seattle Kraken 30-18-5, 65 Points (Last Ranking: 6)
11. Vegas Golden Knights 31-18-4, 68 Points (Last Ranking: 15)
Normally I would break this group of teams into smaller chunks to make them easier to discuss. However, right now I feel like that does a bit of a disservice to just how close the playoff hunt is, which is a stark contrast compared to one season ago. Even teams that are fading fast in the standings like the Buffalo Sabres and Minnesota Wild are still mere points from claiming their spot in the playoffs, and they only need one winning streak to do so.
This means that I expect all of these teams to approach the trade deadline optimistically, and they could swing bigger deals than you would expect for those who find themselves just outside the bubble. So yes, a team ranked in 20th could jettison their first-round pick out the door for that star player just because that move might be enough to get a few more wins and into the postseason.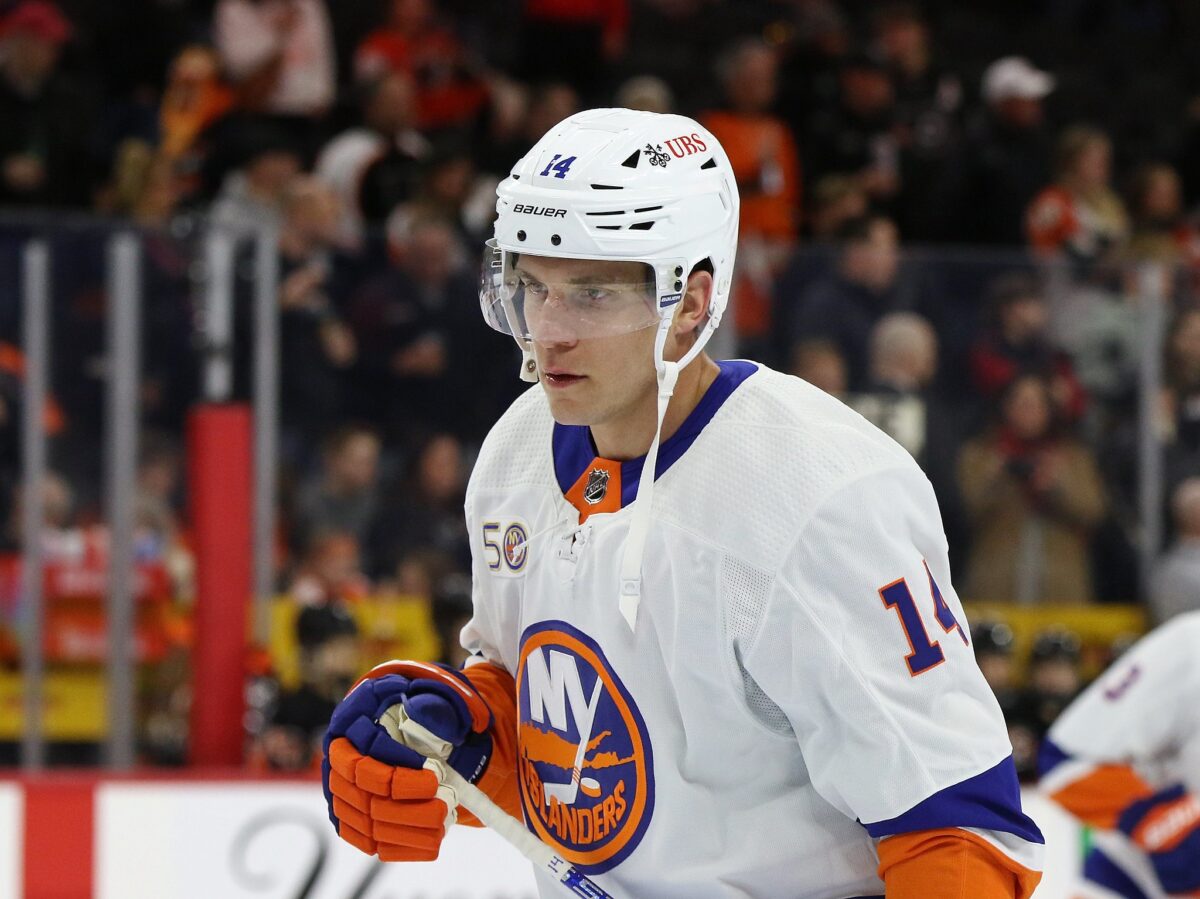 As a fan of watching hockey games that matter, this is a best-case scenario. All of these teams will be engaged in their final stretch, and they could quickly become a contender that no one wants to face in the postseason.
10. Colorado Avalanche
28-19-3, 60 Points
Last Ranking: 11
Much to the chagrin of the rest of the NHL, the Colorado Avalanche are out of the Wild Card and have retaken third place in the Central Division. This means that word of the reigning Stanley Cup Champions' demise may have been slightly overstated while they were struggling with more injuries to their core than healthy starters.

Even if they got blasted by the Tampa Bay Lightning this week, the Avalanche still came back and won games, so I'm going to reward them with a spot back in the top ten. They earned it, considering everything they've fought through this season.
9. Winnipeg Jets
33-19-1, 67 points
Last Ranking: 10
It's difficult to judge the Winnipeg Jets, as they have only played one game in the month of February, and it was against the basement-dwelling Blackhawks. They won that game handily, so I'm not going to hold this lack of games against them, so for now, they'll move up as another team moves down.
8. Dallas Stars
30-14-10, 70 Points
Last Ranking: 8
Despite dropping their game on Saturday to the Tampa Bay Lightning, the Dallas Stars had a successful week overall that kept them in the lead of the Central Division. They still aren't playing dominant hockey by any means, but I'm also not going to knock them down on a week where they went 2-1-0, so they will stay in their current position.
7. Edmonton Oilers
30-19-5, 65 Points
Last Ranking: 9
Don't look now, but Jack Campbell is one of the hottest goaltenders in the NHL. Despite the Edmonton Oilers dropping two games this week, this was during starts by Stuart Skinner. In contrast, Campbell has won eight straight, while giving up three or fewer goals in each of those starts. Considering how dire things looked early in the season, this is a massive improvement for the netminder.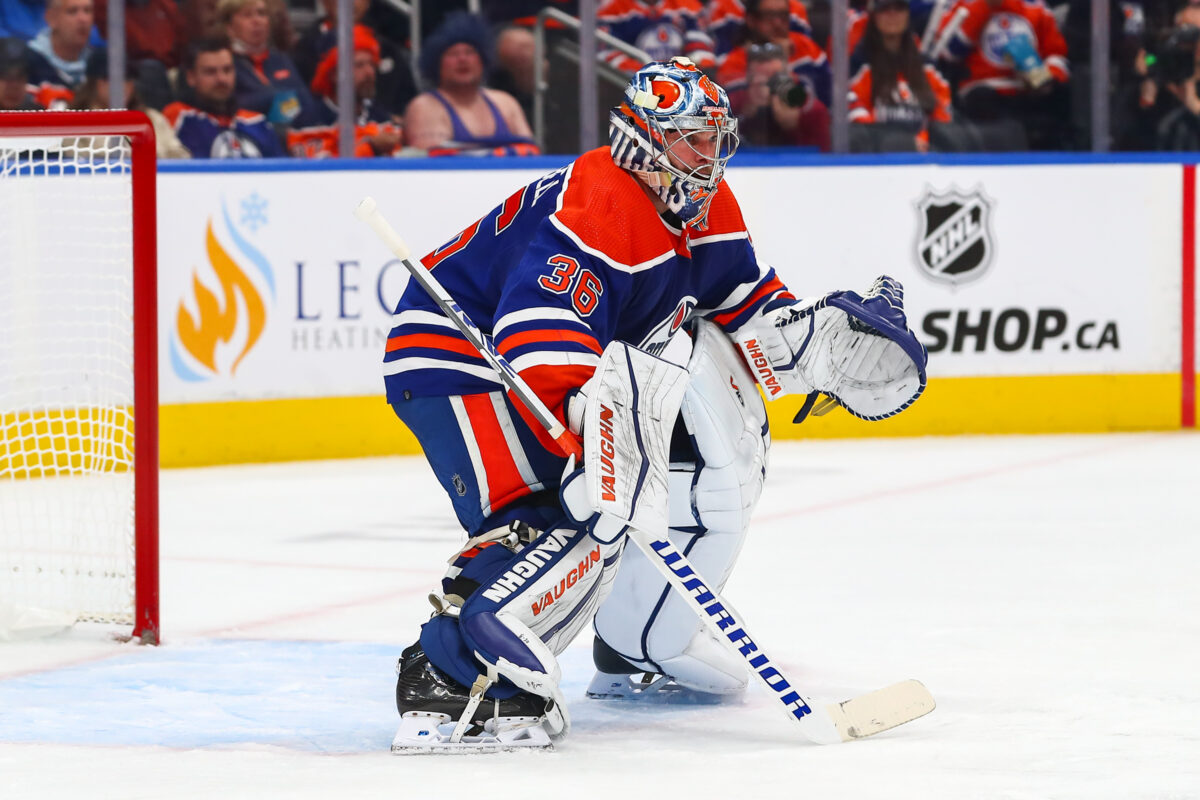 With this burst of goaltending, the Oilers have rocketed up the standings. They are now just three points out of the Pacific Division lead, and could take the spot if Campbell continues his winning ways. Besides this, Edmonton looks to be active at the trade deadline, which means they could be even better in the coming weeks.
6. Toronto Maple Leafs
31-12-8, 70 Points
Last Ranking: 5
You can argue that I should knock the Toronto Maple Leafs down the standings after they lost to the Columbus Blue Jackets on Saturday, but I'm not going to count a young goaltender's first start of the season against them, especially after Ilya Samsonov shut them out less than 24 hours prior. So, as long as they don't make a habit out of it, I'll let the Maple Leafs skirt by this week and only drop one spot.
5. New Jersey Devils
34-13-5, 73 Points
Last Ranking: 4
Every time I look at the standings, I'm surprised at how well the New Jersey Devils are playing. They are 7-1-2 in their last 10 games, and are on a three-game point streak since returning from the All-Star Break.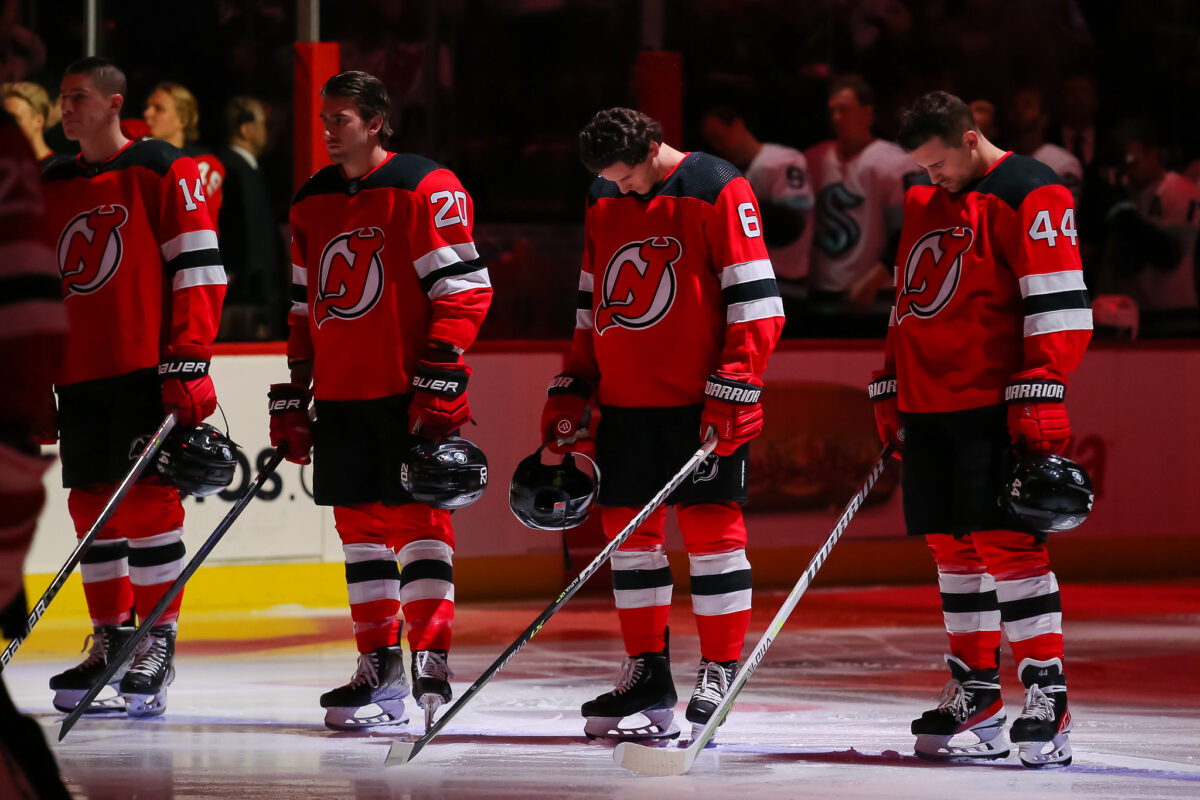 However, when I look into these games, I don't know if I'm impressed with their play. They are relying a lot on overtime to win, and they are struggling to beat bad teams. However, they are pulling down points and proving themselves as playoff contender heading into the deadline.
4. Tampa Bay Lightning
34-16-2, 70 Points
Last Ranking: 3
The Tampa Bay Lightning had a week. They got embarrassed by their cross-state rivals after returning from their break, blew a lead against one of the league's bottom-feeder the next day, turned around and shut out the Avalance their next game, and outplayed the Stars to close out this stretch.
Read Also: NHL Trade Bait List for the 2023 NHL Trade Deadline
In all, I'm going to look at this week as a success for the Lightning, as they very easily could have been derailed after suffering back-to-back losses. We will call that a post-break hangover and look for them to continue winning moving forward.
3. New York Rangers
31-14-8, 70 Points
Last Ranking: 7
The New York Rangers are having a great week. Not only have they won five-straight games, including a big victory against their division rivals Saturday, but they also pulled off a blockbuster trade for Vladimir Taransenko.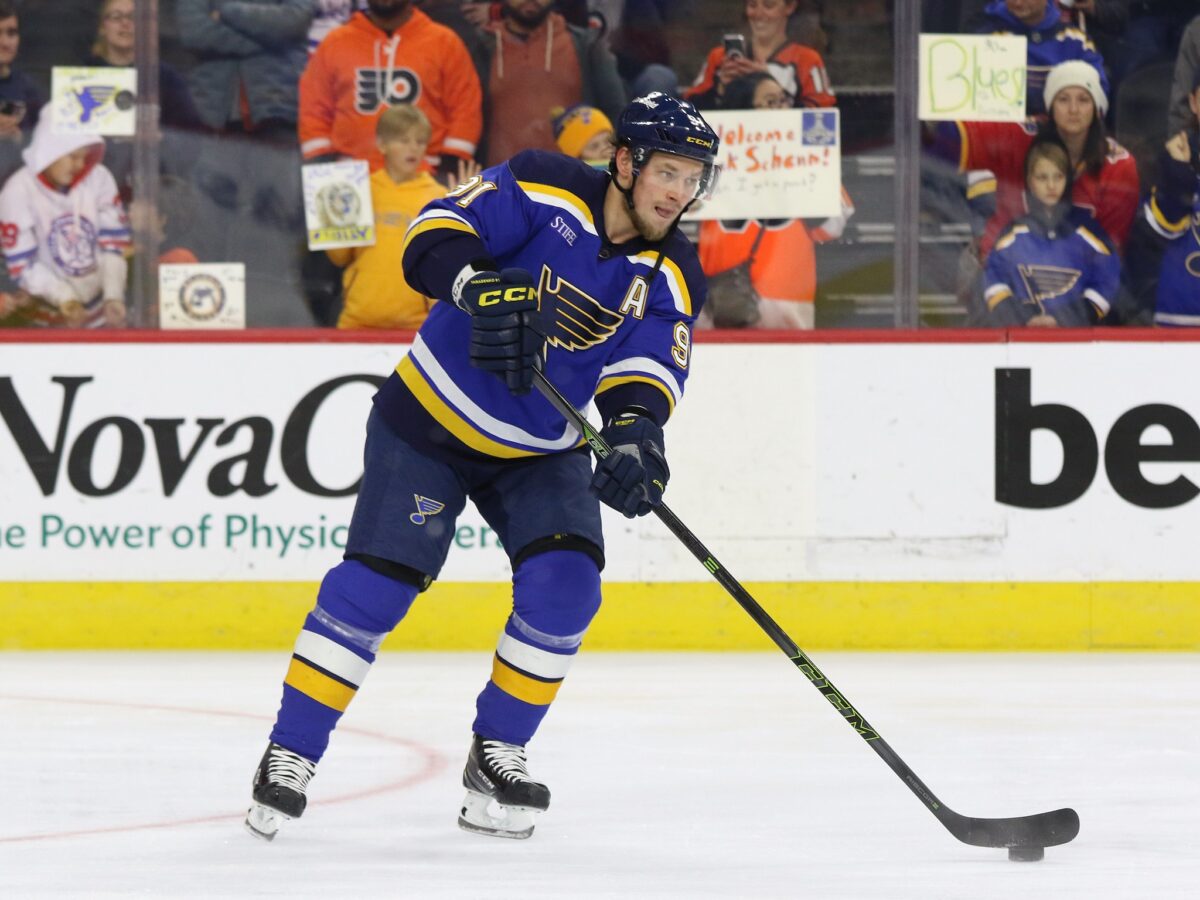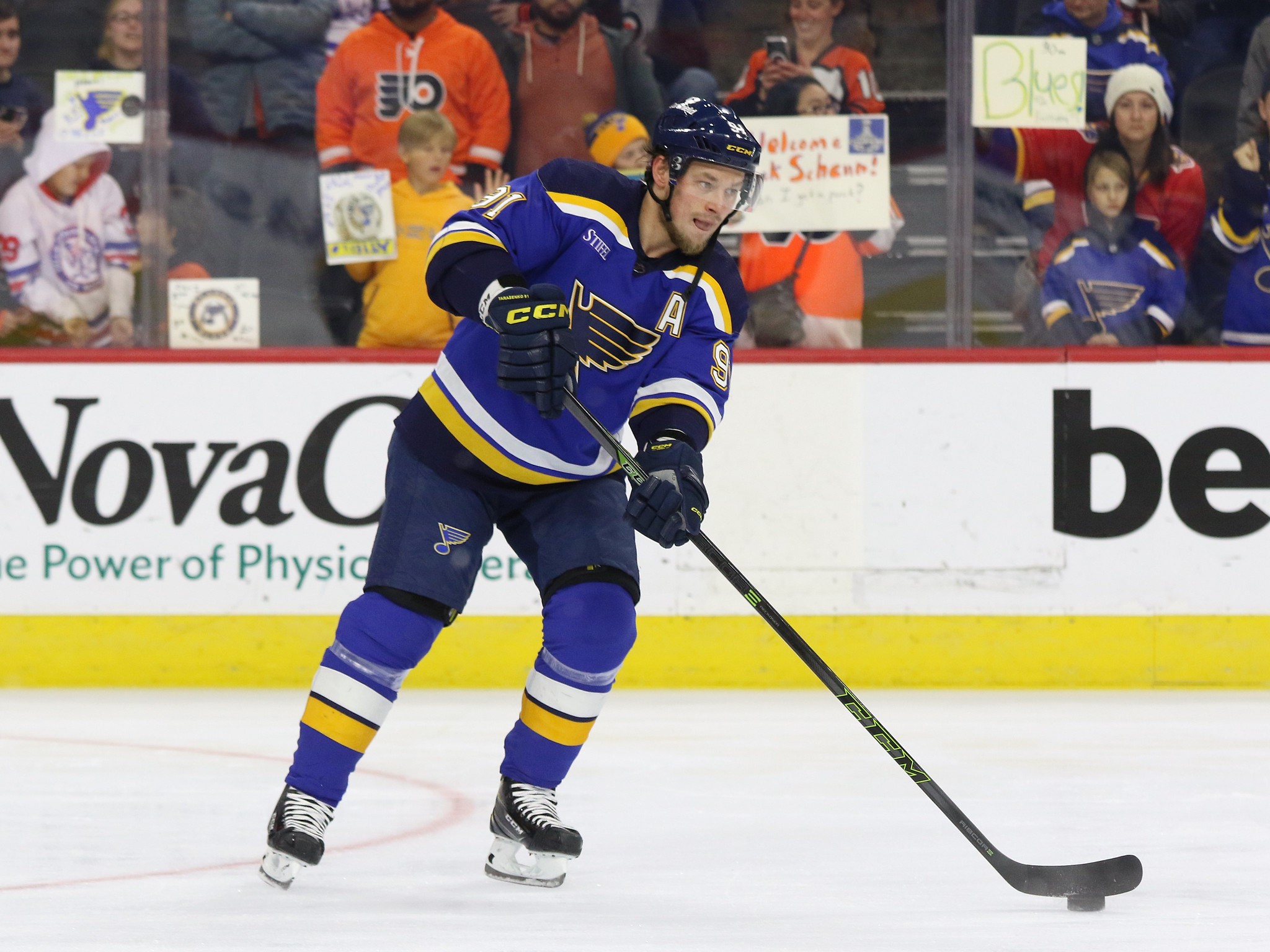 Needless to say, this is all good news for the Rangers. They are running like a well-oiled machine, and are looking more like a Stanley Cup favorite each week.
2. Carolina Hurricanes
34-10-8, 76 Points
Last Ranking: 1
Well, that was fun while it lasted. For a moment I had the Carolina Hurricanes as the number 1 team in the NHL, but they lost their first game back from their break handily, so I think I have to move them back down the Rankings. It's not a big deal, as they are still clearly one of the elite teams in the league, but they had a moment at the very top.
1. Boston Bruins
39-8-5, 83 Points
Last Ranking: 2
The Boston Bruins are starting to come back to Earth. After shellacking the Maple Leafs before getting their week off, they came back and lost 2-1 to the Capitals in a hard-fought game. The Bruins still are the best team in the league, but they at least look human for a change.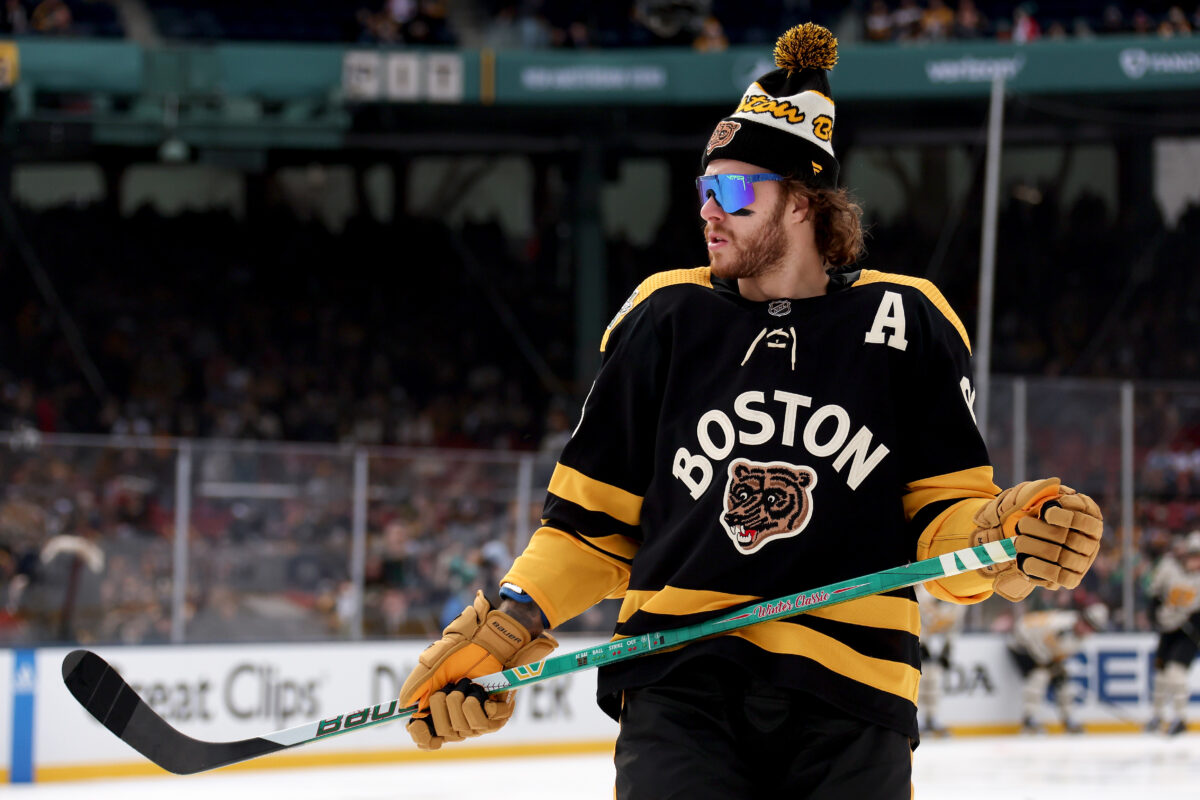 Now for the scary part. I expect the Bruins to get better quickly, as Jake DeBrusk should be returning from injury soon, and they are expected to be major buyers at the trade deadline. So, don't be surprised if/when Boston lands one of the top players available despite seemingly having no way to do so.
Trade Deadline Brings New Rumors
Now we are starting to reach one of the best times of the year for the NHL. Every day is bringing with it new rumors, crazy speculation, and trade discussions that feel completely impossible until you're hearing the trade call is being submitted to the league office. Anything can happen in the coming weeks, and it feels like the next domino will fall sooner than expected.