I've been making predictions pertaining to the playoffs for upwards of a month already.
Problem is, every time I sleep on them, something changes my mind by morning.
Today was no exception, and although sticking to your gut instinct is often the way to go, I decided to make two more tweaks prior to the puck dropping tonight.
So, if you listened to yesterday's Facing Off podcast — previewing and predicting the playoffs with Félix Sicard and Andrew Forbes — you'll notice a couple discrepancies on my part, one subtle and one glaring.
The @FacingOff_THW Podcast: #NHLPlayoffs Preview and Predictions https://t.co/FYkeYj7ELV #THW pic.twitter.com/rQ8DtOBfnV

— The Hockey Writers (@TheHockeyWriter) April 12, 2017
And, going back further, if you read the all-Oilers edition of the Facing Off column from late March, it'll be evident that I'm much higher on Edmonton now than I was then — raising my expectations based on the Oilers' regular-season momentum and the fact Connor McDavid is looking more unstoppable than ever in entering the postseason on a 14-game point streak.
Before I get into my official, written-in-stone playoff predictions, I wanted to take a brief look back on my preseason and midseason predictions.
In October, on the eve of the regular season, I correctly predicted 10 of the 16 playoff teams with three mistakes in each conference — I had Los Angeles, Dallas and Winnipeg in the West instead of Anaheim, Minnesota and Calgary, and I had Tampa Bay, Philadelphia and the Islanders in the East instead of Columbus, Boston and Toronto.
In January, at the 40-game mark, I improved that total to 13 of 16 playoff teams — missing on Los Angeles and Dallas in the West and Tampa Bay in the East, leaving out Calgary and St. Louis in the West as well as Boston in the East.
I did have Edmonton making the playoffs from Day 1 — I was certainly in the minority there, back in the fall — and I got on Toronto's bandwagon around Christmastime, again ahead of most.
I'll save my Stanley Cup predictions — new and old — for last, but let's start with the eight first-round matchups. Here's how I see them playing out:
Western Conference
Pacific Division
Anaheim Ducks (P1) vs. Calgary Flames (WC1)
SEASON SERIES: 4-1-0-0 for Anaheim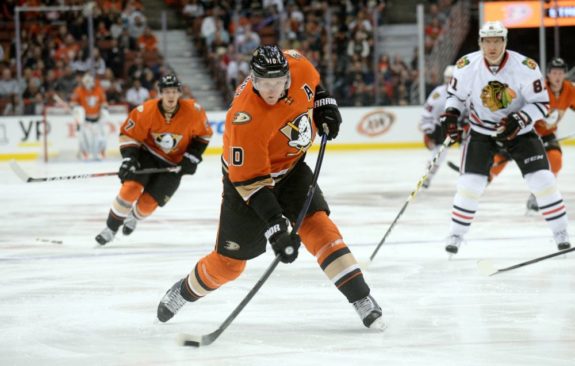 KEY PLAYERS: Anaheim's core remains much the same, led by the big three of Ryan Getzlaf, Corey Perry and Ryan Kesler. Perry had his struggles this season but was rounding into form down the stretch and I fully expect him to be a difference-maker in this series, scoring some important goals for the Ducks.
With Cam Fowler sidelined by a knee injury and unlikely to return this round, keep an eye on rookie defencemen Brandon Montour and Shea Theodore — both are capable of rising to the occasion and contributing offensively from the back end for Anaheim.
Calgary needs Brian Elliott to be the best goalie in this series to stand a chance. Elliott had a down-and-up season — yes, down before up — but once he got hot, he backstopped the Flames into a playoff spot. Elliott needs to outperform John Gibson night in and night out, which is a tough ask.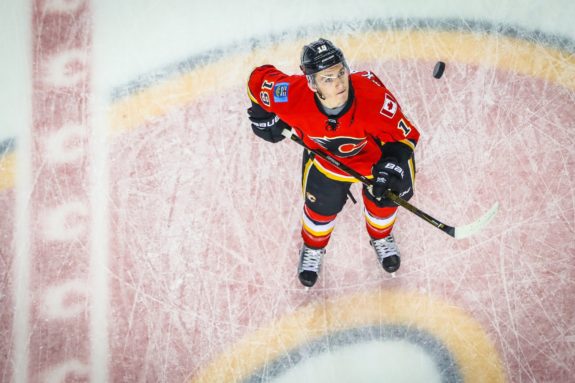 I'm looking forward to watching fiery rookie Matthew Tkachuk in his first taste of the NHL playoffs. He didn't back down from anybody in the regular season, playing like a chip off the old block as Keith's son. I'm sure Tkachuk will continue to bring "it" for Calgary, and if Sam Bennett can match that intensity, those two could take a lot of pressure off Johnny Gaudreau and Sean Monahan. Troy Brouwer needs to step it up too.
ANALYSIS: Anaheim is the better team on paper, but Calgary's roster seems to be built for the playoffs. There is already some bad blood between the teams — it was Calgary captain Mark Giordano who knocked out Fowler with a knee-on-knee hit — but keeping their emotions in check will be crucial, especially for young Tkachuk.
The Flames will need to win at least one game on the road to win this series and that could prove challenging since Calgary has lost 27 straight games at the Honda Center in Anaheim, dating back to the 2006 playoffs. I'm anticipating a longer series and I wouldn't be surprised if the home team won every game.
PREDICTION: Anaheim in 7
---
Edmonton Oilers (P2) vs. San Jose Sharks (P3)
SEASON SERIES: 3-1-1-0 for Edmonton
KEY PLAYERS: McDavid is inspiring all kinds of optimism in Edmonton and he put an exclamation mark on an MVP season by reaching the 100-point plateau. He has shown no signs of slowing down and some believe McDavid might even have another gear for the playoffs. A scary thought if you're Pete DeBoer and the Sharks, trying to game-plan against him.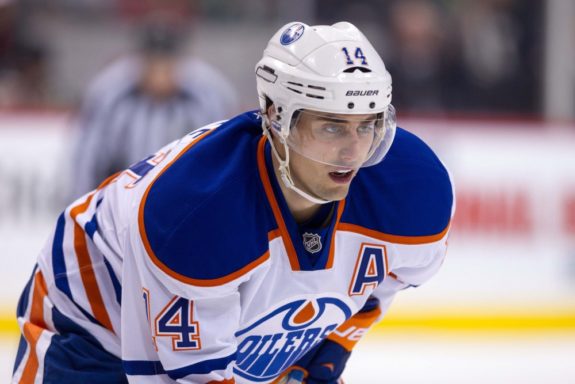 The Oilers' second line enjoyed a strong finishing kick too, with Jordan Eberle and Milan Lucic both netting hat tricks in the final week of the regular season. That trio, centered by Ryan Nugent-Hopkins, is really clicking at the right time — they have combined for 14 goals over the last nine games — after underachieving for much of the campaign.
Cam Talbot has been a work-horse in goal for Edmonton, breaking Grant Fuhr's single-season wins record, but he'll be making his first career playoff start tonight. There will be nerves, but Talbot has been a rock all season and has an unflappable demeanor.
As does San Jose counterpart Martin Jones, who made a name for himself as a first-time starter in last year's playoffs — standing tall as the Sharks went all the way to the Stanley Cup Final. Jones has been inconsistent this season, especially in the second half, but he's a proven performer in the postseason, having also won a championship in junior. Jones needs to be every bit as good as Talbot, and probably better for San Jose to prevail.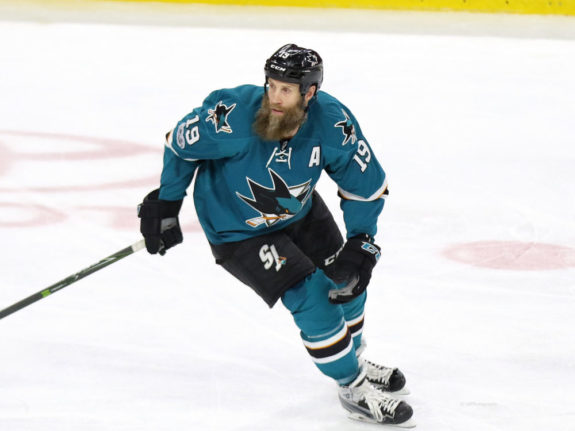 The effectiveness of the Sharks' top two centres — Joe Thornton and Logan Couture, both expected to play through injuries — will have a major impact on the series. If Thornton's knee and Couture's jaw hold up and aren't overly limiting, then San Jose becomes that much more dangerous to Edmonton and a serious Cup contender again. I have my doubts, though, especially in regards to Thornton.
ANALYSIS: One team is rolling — that being the Oilers — while the other team is reeling. It is possible that the Sharks eased off the throttle and were coasting towards the finish line, saving it for the playoffs with plans to ramp it back up. I assume that applies to Brent Burns, to a degree, but the Oilers — as a whole — are on another level right now.
Edmonton is soaring and will surely get an adrenaline boost from a boisterous crowd that has been deprived of playoff hockey for the last decade. That home-ice advantage is going to be huge for the Oilers, and if they can score first and win the opener, I think Edmonton will be off to the races and this series could be over sooner than later.
PREDICTION: Edmonton in 5
---
Central Division
Chicago Blackhawks (C1) vs. Nashville Predators (WC2)
SEASON SERIES: 4-1-0-0 for Chicago
KEY PLAYERS: Like Anaheim, Chicago has a long-running core that carries the load — Jonathan Toews, Patrick Kane and Marian Hossa up front, Duncan Keith, Brent Seabrook and Niklas Hjalmarsson on the back end, and Corey Crawford between the pipes. Those seven mainstays give the Blackhawks a chance against any and all comers, but Stan Bowman and Joel Quenneville have done a masterful job of injecting youth into Chicago's lineup. It started with Artemi Panarin last year, and now the likes of Nick Schmaltz, Ryan Hartman, Tanner Kero and John Hayden are proving to be plug-and-play options. They aren't household names yet, but they could be by the end of this year's playoff run.
http://gty.im/652301808
Nashville has some impressive youngsters too, led by first-liners Filip Forsberg and Viktor Arvidsson, though Kevin Fiala, Calle Jarnkrok and Colton Sissons could all chip in as well. The Predators don't have as much high-end talent, but they are arguably as deep, if not deeper than the Blackhawks. Nashville definitely gets the nod on defence with a top-four that might be the league's best, consisting of P.K. Subban, Roman Josi, Ryan Ellis and Mattias Ekholm.
ANALYSIS: Chicago is Chicago, a perennial Cup contender, but Nashville is no slouch. The Predators underachieved for much of the season and ended up as a wild-card team after losing five of their last seven. Chicago has won four in a row in the head-to-head matchup, yet there is a sense that Nashville could be a live underdog in this series. I do think the Preds push the Hawks, but experience prevails.
PREDICTION: Chicago in 7
---
Minnesota Wild (C2) vs. St. Louis Blues (C3)
SEASON SERIES: 3-2-0-0 for St. Louis (one shootout win, 2-2-0-1 for Minnesota)
KEY PLAYERS: Mikael Granlund really emerged as a star for Minnesota this season and it'll be interesting to see whether he can carry that success into the playoffs. In years past, Granlund has been good in the postseason, so look for him to make an impact in this series.
Likewise for the Blues' Vladimir Tarasenko, who will need to be St. Louis' best player from start to finish regardless of who's centering his line with Jaden Schwartz. That role could fall to rookie Ivan Barbashev, with Paul Stastny sidelined by injury.
The goaltending matchup pits Minnesota's Devan Dubnyk, who was in the Vezina conversation before falling apart after the All-Star break, against Jake Allen, who overcame his early struggles to finish the season on a high note for St. Louis.
ANALYSIS: After losing nine of 10, the Wild rebounded to win five of their last six, including four in a row to wrap up the regular season. Minnesota is the healthier and deeper team in this matchup, with the Wild becoming buyers at the trade deadline — paying a pretty penny for Martin Hanzal (and Ryan White) — while the Blues were sellers by shipping out Kevin Shattenkirk. I originally predicted Minnesota in six, but the more I think about it, I just can't see St. Louis getting that third home game.
PREDICTION: Minnesota in 5
---
Eastern Conference
Atlantic Division
Montreal Canadiens (A1) vs. New York Rangers (WC1)
SEASON SERIES: 3-0-0-0 for Montreal (one shootout win, 0-2-0-1 for Rangers)
KEY PLAYERS: Carey Price versus Henrik Lundqvist is the marquee matchup between two of the league's best big-game goalies. All eyes will be on them and they both relish the playoff stage, but I'd put my money on Price.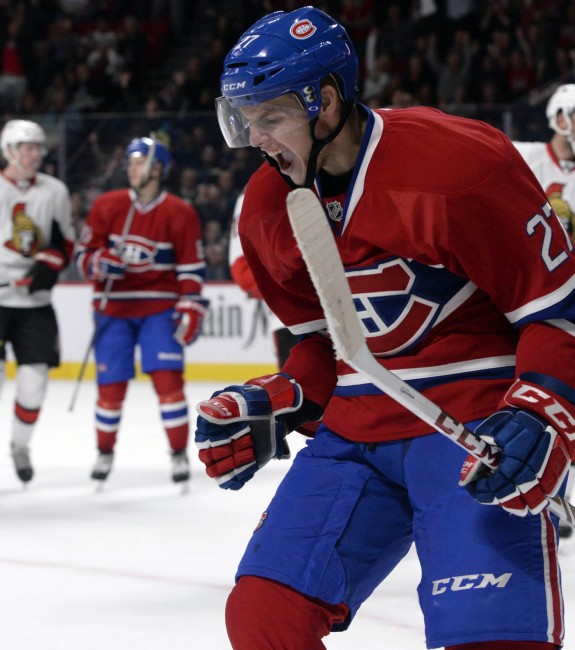 Alex Galchenyuk could be something of an X factor for Montreal, demoted to the fourth line late in the season but still a first-line talent. He did score the overtime winner in the Canadiens' finale, so that might get Galchenyuk going again. Alex Radulov is the other Russian forward with something to prove in the postseason since he's playing for a contract extension.
Chris Kreider is already being villainized before the series starts — for taking out Price a few years back — but the Rangers forward needs to keep playing his game, even if that means crashing the crease. The Rangers don't have much star power — outside of Lundqvist — but they do roll four lines and can score by committee.
ANALYSIS: Like that Anaheim-Calgary series in the West, I could see this being a back-and-forth battle with the home team winning every game. And, yes, Montreal deserved home-ice advantage after finishing the regular season with one more point than the Rangers. Also worth noting, these teams would have still been opponents under the old 1-versus-8 playoff format, as the No. 4 and 5 seeds in the East. It was meant to be and it should be a good one between Original Six rivals.
PREDICTION: Montreal in 7
---
Ottawa Senators (A2) vs. Boston Bruins (A3)
SEASON SERIES: 4-0-0-0 for Ottawa (one shootout win, 1-3-0-1 for Boston)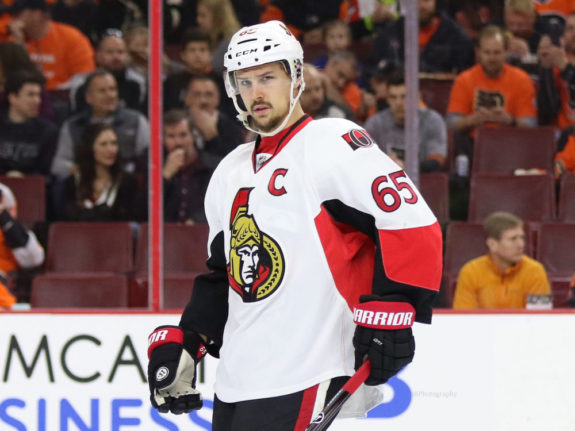 KEY PLAYERS: Senators captain Erik Karlsson had been playing on one leg before sitting out the final two games of the regular season, but he's declared himself good to go ahead of Game 1. So has his defence partner Marc Methot and two-way forward Zack Smith — all good news for Ottawa, which surprisingly got Clarke MacArthur back from a career-threatening concussion as well.
Instead, it's the Bruins who are banged-up, with top-four defenders Torey Krug and Brandon Carlo to miss the opener — and likely more in Krug's case. Word is, Krug might not be back even if the series goes the distance, which it definitely could. In their absence, Boston signed Charlie McAvoy, a prized college prospect who had already made his pro debut on an AHL tryout. Look for McAvoy's role to grow as the series progresses.
Brad Marchand and David Pastrnak had breakout seasons offensively for Boston and they will try to bring that scoring touch to the playoffs. Patrice Bergeron has been coming on strong, so that bodes well for the Bruins too.
ANALYSIS: Despite the Senators sweeping the season series and now appearing to be the healthier team, I'm still very much undecided on this matchup. I wish I could watch Game 1, mainly to see how impactful Karlsson will be, but that would be cheating. I have to call it here and now. As of yesterday, I was saying Boston in six on the podcast, but today I'm saying . . .
PREDICTION: Ottawa in 7
---
Metropolitan Division
Washington Capitals (M1) vs. Toronto Maple Leafs (WC2)
SEASON SERIES: 2-1-0-0 for Washington (one overtime win, 1-1-1-0 for Toronto)
KEY PLAYERS: Alex Ovechkin-Nicklas Backstrom-T.J. Oshie — the Capitals' top line was firing on all cylinders down the stretch and will pose all kinds of problems for Toronto. Shattenkirk is starting to find his groove with Washington too, and John Carlson should be back for the opener. Add in Braden Holtby, sure to be a Vezina finalist again, and the Capitals are loaded top to bottom.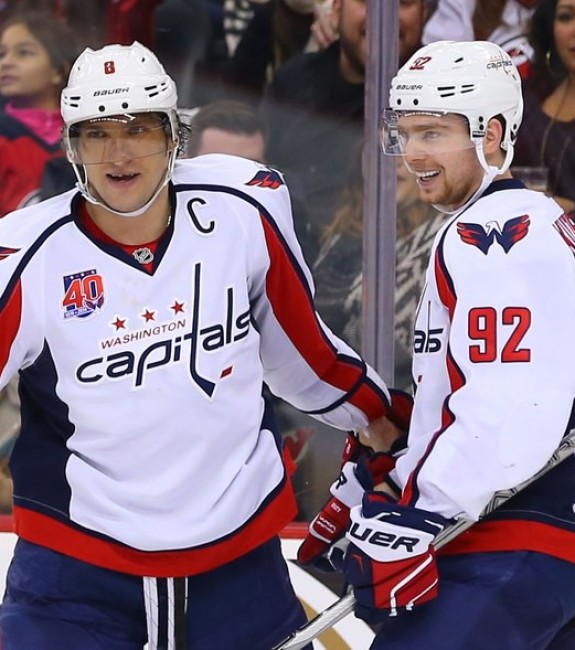 Evgeny Kuznetsov might be the most intriguing Washington player. He has all-world talent but disappeared in last year's playoffs. I'm betting he'll be better — much better — this time around.
Auston Matthews and Frederik Andersen got Toronto into the playoffs against the odds. Matthews set multiple franchise records by scoring 40 goals as a rookie and Andersen really solidified the Leafs' goaltending and stole several points over the course of the season.
The bad news is Andersen suffered another head/neck injury on the final weekend of the regular season. The good news is he practised on Tuesday and seems healthy enough to start the series opener on Thursday. Defenceman Nikita Zaitsev is more of a question mark and he'd be a big loss for Toronto.
ANALYSIS: The Leafs had a good run and it might have been a longer run had they earned a point against Columbus in Game 82 to set up the Battle of Ontario. I liked Toronto's chances against Ottawa, and I might have picked the Leafs to upset the Canadiens (or Rangers) in the second round too. But not Washington. The Capitals are the team to beat in the East and this matchup will be an eye-opener for Toronto's kids.
PREDICTION: Washington in 5
---
Pittsburgh Penguins (M2) vs. Columbus Blue Jackets (M3)
SEASON SERIES: 2-1-1-0 tied (both teams have two wins, one in overtime)
KEY PLAYERS: Pittsburgh captain Sidney Crosby led the league in goals during the regular season and he's still right there with McDavid as the best players in the world. Crosby has been able to produce no matter who his linemates are — most recently flanked by Conor Sheary and rookie Jake Guentzel.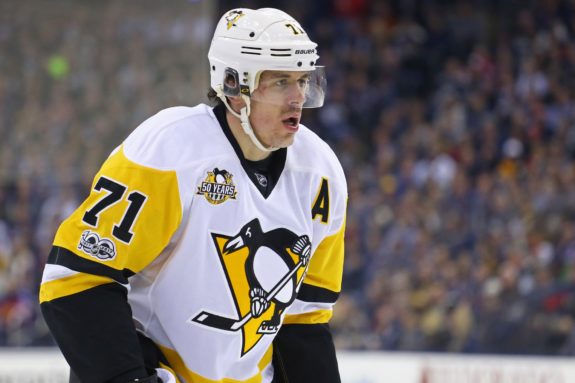 Evgeni Malkin is expected back from injury to anchor the second line. He might be a bit rusty after missing a dozen games to end the regular season, but Malkin is better than any alternative, even if he's playing at 80 per cent. It sounds like Phil Kessel and Patric Hornqvist or Bryan Rust will be Malkin's wingers.
Columbus counters with four fairly even lines that will be attacking in waves. The Blue Jackets are getting Zach Werenski back from injury to pair with Seth Jones on defence, but Ryan Murray may not be ready to return. Sergei Bobrovsky might have a leg up on Holtby and Talbot in the Vezina voting, and Bobrovsky will absolutely need to be in Vezina form throughout this series for Columbus.
ANALYSIS: Even with Malkin returning, the Penguins are depleted by injuries and will sorely miss top defenceman Kris Letang, already ruled out for the duration of the playoffs. The defending Stanley Cup champions aren't the same team without Letang, among others, but Pittsburgh has been getting some great next-man-up contributions from the likes of Justin Schultz and the aforementioned Guentzel.
The Blue Jackets always play the Penguins tough, and John Tortorella's team will certainly be hard on Crosby and Malkin at every opportunity. Brandon Dubinsky has had success in shutting down and frustrating Crosby in years past. Watch for that battle as the game within the games.
This won't be a cakewalk for the Penguins by any means, but when push comes to shove . . .
PREDICTION: Pittsburgh in 6
---
Second Round and Beyond
No sweeps and no upsets — not a one, at least not in the first round. Those aren't exactly "bold" predictions, taking all the favourites or all the teams with home-ice advantage.
I could see Washington sweeping Toronto and perhaps Minnesota brooming the Blues, but the rest of the matchups could really go either way — thus the reason I'm expecting longer series for the most part — and it wouldn't be shocking to see a few upsets.
If all the higher seeds advance, as predicted, I would take Chicago over Minnesota, Edmonton over Anaheim, Washington over Pittsburgh and Montreal over Ottawa in the division finals.
In the conference finals, I will go "bold" by predicting Edmonton over Chicago in the West. In the East, I like Washington over Montreal.
---
Stanley Cup Final
The Capitals are a popular pick to go all the way but, yes, I have the Oilers emerging as their opponent in the championship round. Shocker, I know.
San Jose, Anaheim and Chicago are all difficult matchups for Edmonton — a murderer's row — but there is special vibe starting to swirl around that team in the Alberta capital. The stars seem to be aligning for McDavid.
Believe it or not, if the playoffs were decided entirely by results from the season series, the Oilers would end up beating the Capitals in the final, according to this Reddit post.
In saying that, Washington is just too stacked — too good at every position and too hungry to finally hoist the Cup.
PREDICTION:  Washington over Edmonton in 5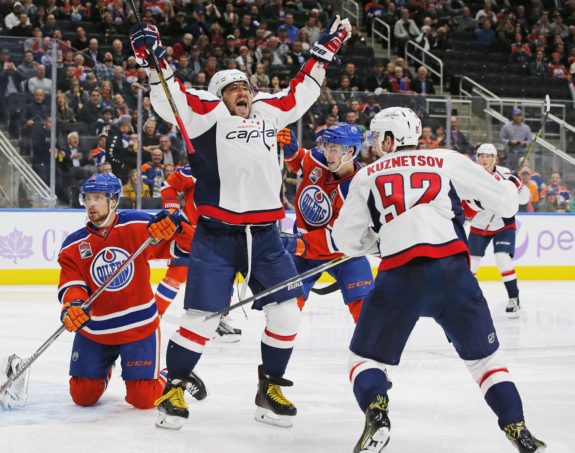 ---
Track Record
If you don't particularly like that prediction, the good news is I've been wrong before — more than once.
Last October, my preseason prediction had Anaheim over Tampa Bay.
Last January, my midseason prediction had Los Angeles over Washington.
Last April, my playoff prediction had Washington over Chicago.
In June, Pittsburgh won the Cup over San Jose. I went 0-for-3 and didn't get either of the finalists right. Anaheim and Los Angeles were both upset in the first round by Nashville and San Jose, respectively. Washington bowed out in the second round and Tampa Bay was eliminated in the East final, both falling to Pittsburgh.
As mentioned, I've changed my mind many times over the course of this season too. Back in October, my preseason prediction had Washington over San Jose for the Cup.
In January, my midseason prediction called for a rematch from last year, with Pittsburgh over San Jose again.
Now, in April, I've got Washington over Edmonton.
Time will tell, but one thing is for certain — the next two months promise to provide plenty of entertaining hockey, with fans being the real winners.