In today's rumor rundown, the Nashville Predators may be a team to watch with some open salary cap and desire to make big trades. Meanwhile, in Toronto, while assessing their solutions internally, the Maple Leafs are looking to possibly improve their defense via trade. Finally, the New York Rangers seem certain to make some big names available as the season rolls along.
Predators Not Done Adding Pieces?
James O'Brien of NBC Sports writes that David Poile of the Nashville Predators has a history of making big trades and with over $7.5 million in salary cap still available for this season, the Predators could still be players in trade, acquiring a bigger-name player who has some salary still attached to his contract.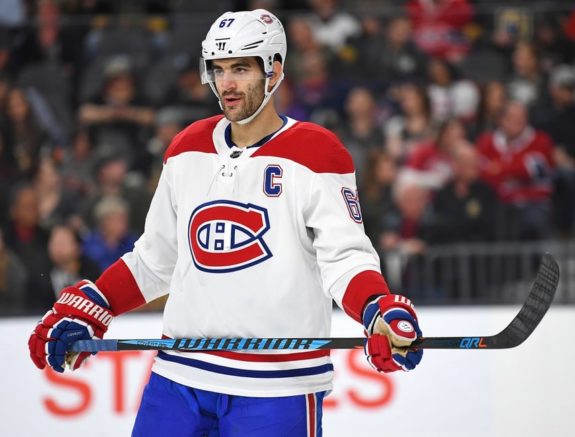 If the Predators were to go after a name like Erik Karlsson, Artemi Panarin or Max Pacioretty, O'Brien doesn't believe Poile would be all that concerned about moving out salary when constructing a deal. That makes things interesting, especially when you consider the Predators have some intriguing prospects they could dangle in a trade. Whether or not they would they be willing to include Dante Fabbro or Eeli Tolvanen in a deal is another question.
Related: NHL Rumors: Aho, Versteeg, Nylander, More
Leafs Looking to Move Assets
The Leafs have checked out some of the names available in free agency, but so far, have not found an option that fits their needs. James Mirtle of The Athletic writes the Toronto Maple Leafs are looking for ways to improve their defense via trade and if they intend to go that route, it sounds like the club is making winger Josh Leivo available.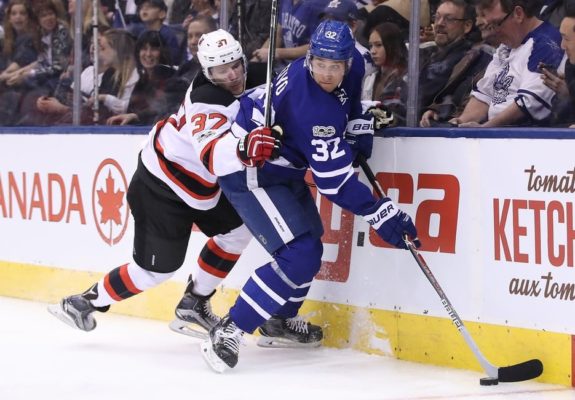 Mirtle also writes the team is looking at moving goaltender Calvin Pickard. He explains:
Calvin Pickard could be the Marlies starter this season, although he is being offered around the league in a trade. If he's moved, those duties could fall to McElhinney, who would need to clear waivers to be sent down.

source – "State of the Franchise: Maple Leafs step undeniably into contenders row in Year 5 of the Shanaplan" – The Athletic – James Mirtle – 08/20/2018
While Dubas shops, Mirtle concedes that the Leafs will more than likely go with internal solutions to fill their defensive needs. He knows the Leafs GM has confidence in "several of his unheralded Marlies defencemen" and that he thinks they can be impactful at the NHL level. He believes names like Justin Holl and Calle Rosen could push for jobs.
Related: NHL Rumors: Kronwall, Gardiner, Reinhart, More
Rangers Could Move Some Big Names
Adam Gretz of NBC Sports is speculating the New York Rangers could be active in the trade market, using winger Mats Zuccarello, center Kevin Hayes and forwards Ryan Spooner and Vladislav Namestnikov as trade bait.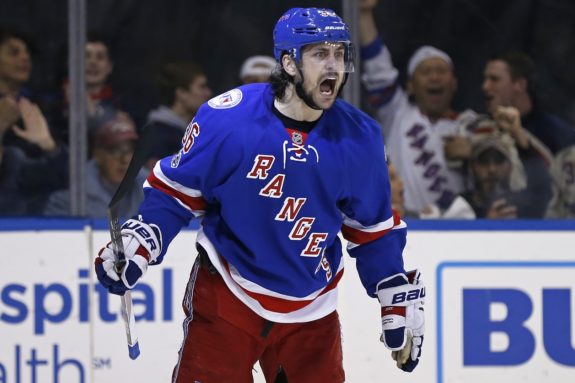 Gretz says that the Rangers are ever-mindful of their rebuild and the potential their organization could miss the playoffs. With players like Zuccarello and Hayes on the verge of unrestricted free agency, they could easily be moved as the season moves along. Hayes, in particular, is likely leaving since Rangers GM, Jeff Gorton wasn't willing to extend him for more than one season this summer.
Flames Still Working on Hanifin
Beat reporter for the Calgary Flames, Kristen Anderson tweeted that she spoke to Flames GM Brad Treliving and he said he was confident a deal with Noah Hanifin will be done before the start of training camp. She said Treliving's attitude was positive and he said, "It'll get done, but it's just not done yet."
Hanifin was acquired in a trade that sent Dougie Hamilton to Carolina and should be an important piece of the Flames slightly aging blue line moving forward.
Related: NHL Rumors: Laine, Krug, Leafs, Sharks, More
Zdeno Chara Not Done Yet
While he's getting older and some have pointed to his reduced point totals to suggest his production is declining, head coach of the Boston Bruins, Bruce Cassidy, suggests Chara has a lot of hockey left to play in the NHL and will be back after this upcoming season.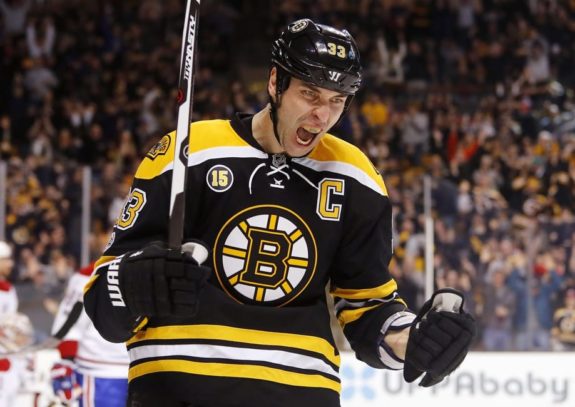 Cassidy told WEEI radio that directly:
[Chara]'s got a lot of hockey left in him. I know that for a fact. He trains harder than anyone I know, his conditioning is through the roof. He's trying to stay current with the game and the way it is played, working on his puck skills and getting back on pucks.
Cassidy suggested Chara wants to have his legacy last more than this coming season and that he wouldn't rule out Chara playing for four or five more years in the NHL.