In today's NHL rumors rundown, how much will it cost the Pittsburgh Penguins to extend Jake Guentzel on another contract? Meanwhile, could a Torey Krug trade out of St. Louis still take place during the season? Finally, it was revealed that there were off-season conversations when it came to both William Nylander and Tyler Bertuzzi that might not be public knowledge for fans of the Toronto Maple Leafs. How will this affect negotiations with both players moving forward?
Jake Guentzel's Contract Renewal with the Penguins Slightly Problematic
Contemplating the forthcoming contract negotiations, Jacob Punturi of The Hockey News examines the potential cost of retaining top goal scorer Jake Guentzel, who has been an integral part of the Pittsburgh Penguins for five seasons. The 29-year-old left winger, set to become an unrestricted free agent in the next July, is poised for a substantial raise from his current team-friendly $6 million annual contract.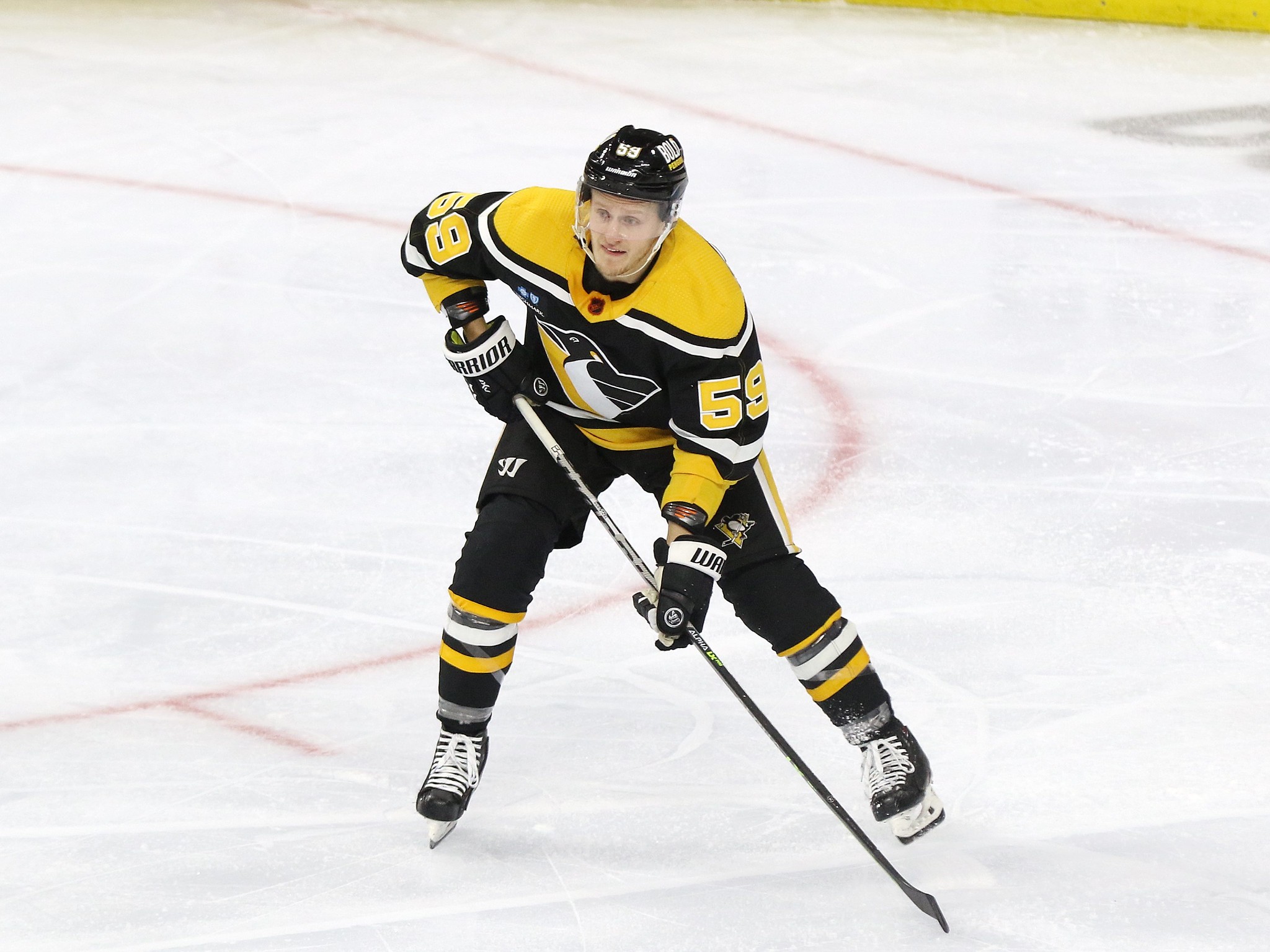 Suggesting Guentzel could justify seeking an average annual value (AAV) of $10 million, Punturi casts doubt on the Penguins offering more than the $8.7 million AAV held by team captain Sidney Crosby. That said, Evgeni Malkin has a higher AAV and that wasn't an issue for the player or the team.

The impending negotiation carries significant implications for both player and team as they seek to stay competitive and go for a Stanley Cup in the window to win offered by some of their older veteran players.
Torey Krug Trade Postponed Until After the Season?
Torey Krug's decision to reject an offseason trade offer from the Philadelphia Flyers raises questions about his future in St. Louis. Speculation mounts that if a trade doesn't occur prior to the season getting underway, it's more likely to transpire after the season comes to a close and the Blues will try again.
---
Latest News & Highlight
---
Jeremy Rutherford of The Athletic writes:
There's plenty of reason to believe that if Krug isn't dealt before the start of the season, a move won't happen until next summer. Teams typically aren't able to move players who, in this case, have contracts with four years remaining with an annual average value as high as Krug's $6.5 million. Those are more common heading into the draft.

source – 'Ten bold Blues predictions for 2023-24: Jordan Kyrou's goal total, Torey Krug's trade status and more' – Jeremy Rutherford – The Athletic – 08/28/2023
Rutherford does make a bold prediction that a trade could happen in-season and says that if the defenseman is open to waiving his no-trade clause, the fact that things are awkward now and the team has too much of their payroll tied up on their blue line, Krug could be moved. Rutherford notes, "…if he remains healthy and can return to being the power-play QB that made him attractive to the Blues, I could see a deal happening before season's end."
Maple Leafs Tried to Trade Nylander, Wanted to Sign Bertuzzi
Hockey analyst Elliotte Friedman reveals that the Toronto Maple Leafs considered trading William Nylander and signing Tyler Bertuzzi on a longer-term deal in the off-season.
Related: Matthews' Negotiation Stirs Trade Talk on Last of Maple Leafs' Core
He revealed the news about Nylander during a conversation on Sportsnet 650's Halford and Brough in the Morning when he said discussions with several teams took place, but lacking a satisfactory return, the Leafs chose to either pursue an extension or wait and gauge the upcoming season's progress.
Meanwhile, Friedman also noted that he believes the Maple Leafs wanted to sign Tyler Bertuzzi for longer than one year. In a discussion on SN590 The Fan, Friedman said that both parties were interested in a contract beyond the one-year deal but the Maple Leafs just didn't have the financial means to make it work.
Knowing that the Maple Leafs and Bertuzzi both sought a longer commitment, he asks, "What does that mean after January 1st when they're able to sign him to an extension?"