It has been a while since we've been visiting with our NHL trade rumors and speculation but after a couple months off, things are starting to pick up again as the NHL heads into the NHL Entry Draft and free agency. The rumors will be coming fast and furious and we'll try to keep you as up to date as we possibly can.
What's going on with the Pittsburgh Penguins and Phil Kessel? Are they really considering trading a player who got 92 points? Are the New Jersey Devils looking to make moves at the NHL Entry Draft and are the Boston Bruins and Rick Nash talking?
Phil Kessel Trade Speculation
Jonathan Bombulie of TRIBLIVE.COM took a closer look at what's going on between the Pittsburgh Penguins and Phil Kessel, examining what it might take for the Pens to trade the often speculated but talented scorer. Kessel has been high on the watch list of insiders after the Penguins were ousted early from this year's postseason. This, despite the fact that he had 34 goals and 92 points in the 2017-18 regular season.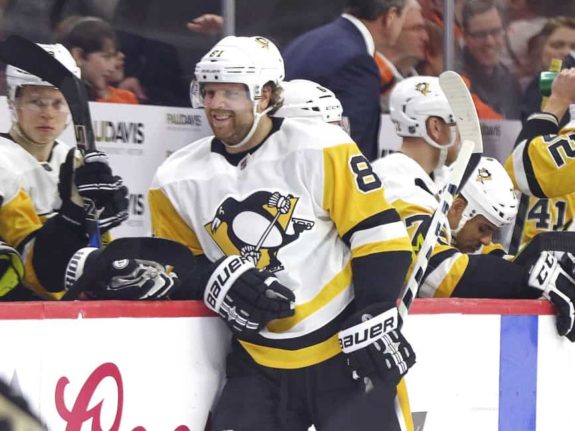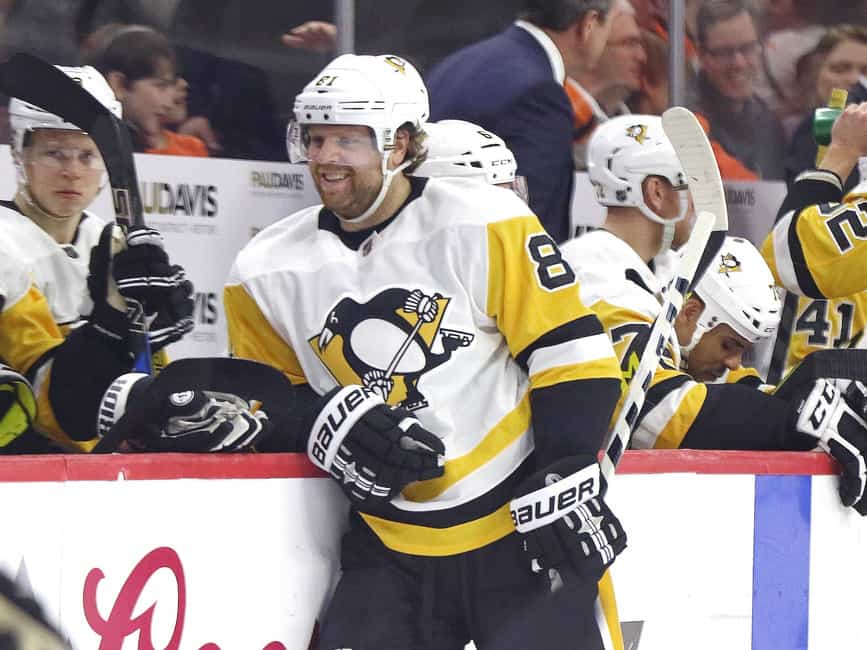 Bombulie suggests that there's likely no way the Penguins can get equal value, player-for-player. Instead, they'd be looking at a group of players consisting of a two-way, top-nine winger, middle-pair defenseman and perhaps some prospect depth. Still, he Bombulie doesn't think this is a slam dunk and that only the perfect storm would see Kessel moved. While there are likely teams willing to pay Kessel's salary in exchange for his production, there's more to it than just goals and not every team has to give up what Pittsburgh might want.
One team that has been suggested is the Dallas Stars. Since Toronto already covers $1.2 million of his $8 million cap hit, the Stars could grab him for depth at right wing. The only asterisks here is that the Pens don't ask for Jamie Benn, Tyler Seguin, John Klingberg, Miro Heiskanen, Esa Lindell (maybe), or Radulov. Dallas wants to add to that group, not swap pieces from it.
Key to remember here is that GM Jim Rutherford has already tried to shut down the speculation of a Kessel trade.
Related: Penguins Unlikely to Win Kessel Trade
New Jersey Devils Willing to Talk Trade
Mike Morreale of NHL.com is reporting the New Jersey Devils are willing to talk trade when it comes to the NHL Entry Draft and that he's not afraid to move down in the draft to acquire more assets. Currently, the Devils are slotted to pick at No. 17 in the first-round and have six picks in the first three rounds. Shero said he's more likely to move down than up. He explained, "If you're going to move up, great, but what's the cost to move up? Hey, we'd love to move down and get more assets, but you're never going to know that until you're on the draft floor and it's coming to your pick."
He was then asked about the Devils' potential interest in Ilya Kovalchuk who is looking to rejoin the NHL but has not specified which team or teams he's considering. a Kovalchuk has a history with the organization and some have considered the Devils a team that might be on a short list. Shero responded to the question, "I've not reached out to Kovalchuk's representatives and I've not heard from them, so there you go."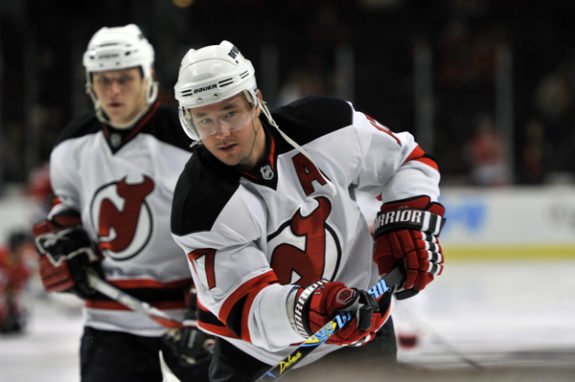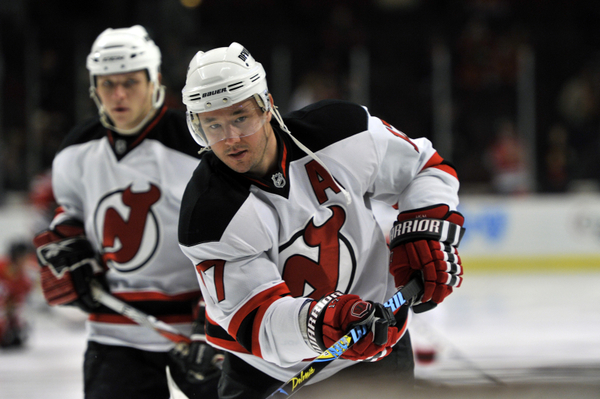 Related: Tavares and Devils a Perfect Match
Rick Nash and Bruins Talking
Ty Anderson of 985 The Sports Hub noted that Bruins GM Don Sweeney will be talking with pending unrestricted free agent Rick Nash's camp again. He said:
"I plan to talk to again and have a, hopefully, have a clear understanding of where necessarily lands. Rick indicated when he came to Boston that he was excited about the opportunity. He wants to win. He wants an opportunity to win. He felt badly, and certainly he's not responsible for this, because he got injured. It took away a little juice from him."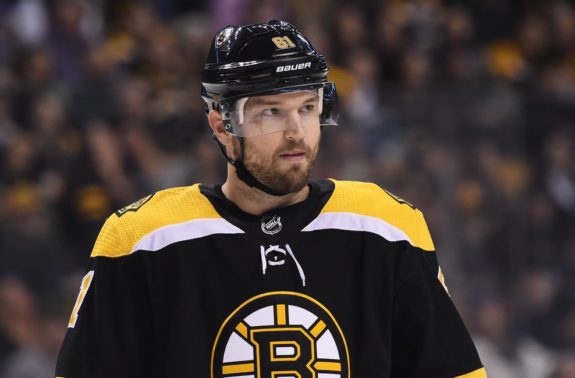 There were rumors that Nash might be interested in going back to the Rangers when July 1 free agency opened up but the Bruins could use help on the right side and while Nash didn't blow the socks off anyone in his limited time in Boston, he's not a bad gamble on a short-term contract, especially when you consider the free agent market isn't flooded with options.