In today's NHL rumors rundown, Sportsnet's Luke Fox offers up some speculation on a few key pending RFAs. Meanwhile, Arizona Coyotes' GM Bill Armstrong provided some insight on how difficult it was to get good value for Jakob Chychrun at the trade deadline. Andrei Svechnikov suffered a serious injury and finally, what will it take to get a Timo Meier extension done in New Jersey?
Oilers Likely to Offer Bridge Deal to Bouchard
Evan Bouchard has made the most out of an increased role on the power play with the Oilers since the trade deadline and that could affect how much of a priority the team places on getting his extension done. His game had slipped some to start the season but the arrival of Mattias Ekholm has upped his confidence and he's stepped up in a big way.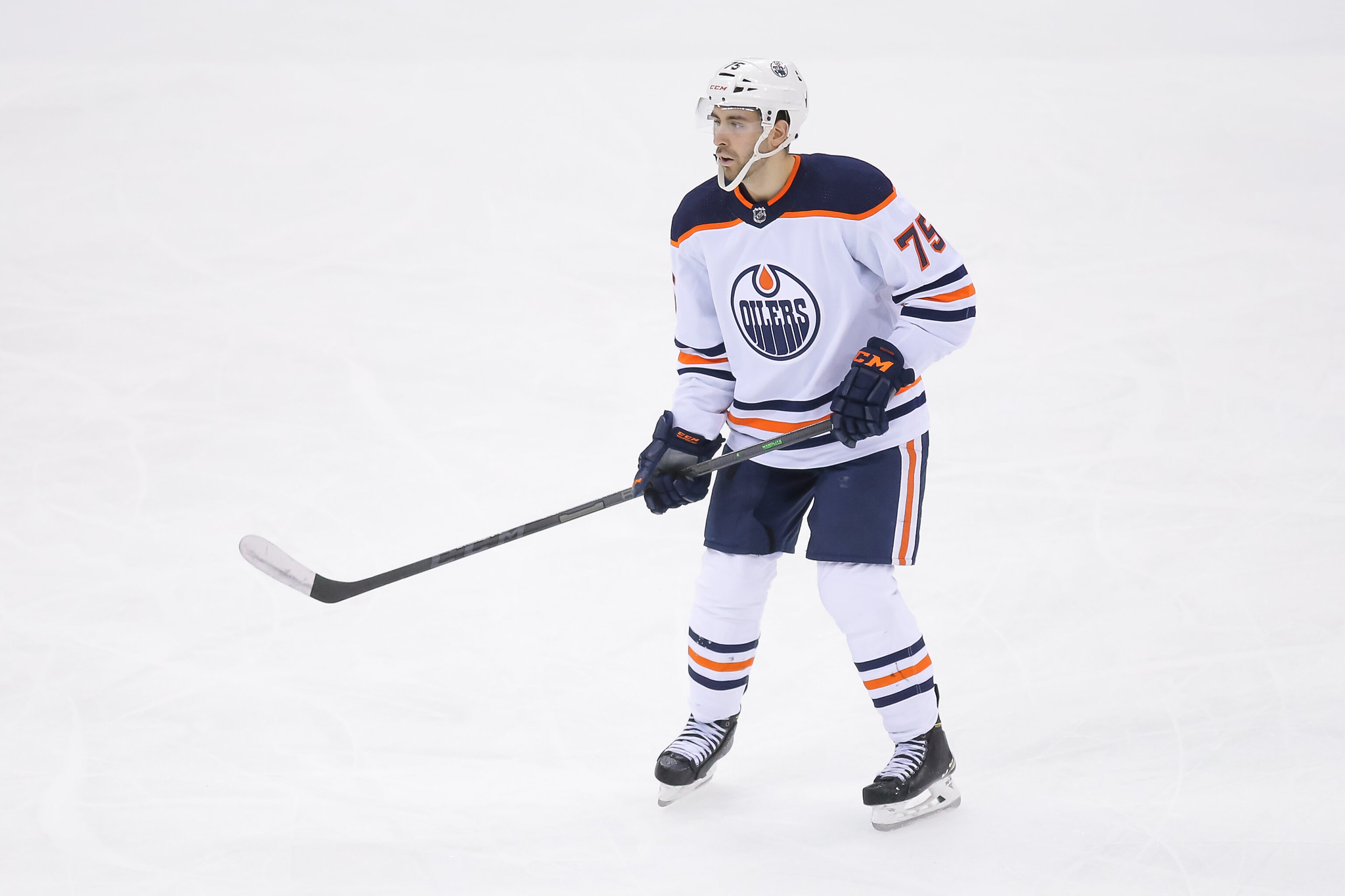 Still, Fox writes, "GM Ken Holland holds the hammer in this one. Dangling the performance incentive that comes with a bridge contract will be the safest route, considering the Oilers' tight cap situation in 2023-24."
Canadiens Likely to Long-Term With Caufield
Fox also writes, "The bet here is that Montreal will jump to go long-term with [Cole] Caufield, the way it did with [Nick] Suzuki and the way Buffalo is handing its emerging stars. He adds, that team president Jeff Gorton said in late November: "Don't worry about it. Cole's going to be here."
---
---
Caufield made comments previously that the fact a contract hasn't been finalized had crept into his head a little, but he loves it in Montreal and likes the group of guys he's playing with.
Chychrun Trade Was More Difficult Than Expected
Andy Strickland had Coyotes' GM Bill Armstrong on his Cam and Strick podcast and said the Coyotes didn't drag out a Chychrun trade. He noted the team simply didn't get value offers for the player based on his injury history and terrible plus/minus -20 rating from the season prior.
He said that the team could have crushed a trade at the draft but Chycrhun didn't want to go to that team and that left the Coyotes with only options for late first-rounders and taking money back which is something the organization absolutely wasn't willing to do. With the Ottawa trade, the team knows they'll be picking between 11 and 15 "and if we luck out, we'd pick at six with the pick. We didn't take any money back."
Andrei Svechnikov is Out Indefinitely
Forward Andrei Svechnikov will be out indefinitely with a knee injury for the Carolina Hurricanes. Considering the team didn't add a significant offensive player prior to the NHL Trade Deadline, this is certainly not the news the team wanted to be getting this late in the season.
---
Latest News & Highlights
---
Michael Russo of The Athletic reports, "Don Waddell says Andrei Svechnikov is getting more imaging now, there's a call at 2 and he expects a call after to confirm whether he has a torn ACL. He says Svechnikov is devastated, keeps saying, "Sorry, Don." Tonight's Andrei Svechnikov Bobblehead Night, Waddell says, too." Head coach Rod Brind'Amour says he doesn't have any idea if the forward can return this season. He noted, "I hate it for him more than anything. He's worked so hard to get to this point of the year, when it's fun. Now he's not going to be able to be a part of it moving forward."
Meier Could be Costly for the Devils
Northstar Bets' and TSN's Chris Johnston writes that it could take an eight-year deal worth $9 million annually for the Devils to retain Timo Meier beyond next season. Meier is under no pressure to take any discounts and there's some thought that the Devils might actually have to consider trading him to another club in the offseason.