In the second edition of the series going over the top 10 overpaid players at each position, we now look at centers. Some are obvious because of their cap hit or the point they've reached in their careers, but others aren't so clear. This list will take into account cap hit, contract length, and stats this season.
10. Andrew Copp ($5.625 million AAV)
As a career middle-six player for the Winnipeg Jets, Andrew Copp signed with the Detroit Red Wings in free agency this summer. Seeing as the team has a ton of cap space to work with, it won't impact them too much. But if Copp was on another team, his cap hit would be a problem. In the last couple of seasons, he's been elevated to play more often on the second line but has really struggled to score as well as he did in those previous seasons.
Copp is the Red Wings' second-line center this season, and though he is still good defensively, with a $5.625 million AAV, eight goals on a team that has been fighting for a playoff spot isn't going to cut it. He is still under contract for four more seasons, so with a reasonable cap hit and assuming he can continue producing fairly well, his contract will only get better over time, which is why he just made the list.
9. Jack Eichel ($10 million AAV)
Jack Eichel was left off this list last season due to the lack of games he played after coming back from a very serious injury, and he needed to get back up to speed. This season, there aren't any excuses, and he hasn't been as impactful as the Vegas Golden Knights need him to be. It's a good thing they have a strong and deep team because their highest-paid player isn't even averaging a point per game this season, while 42 other NHLers are.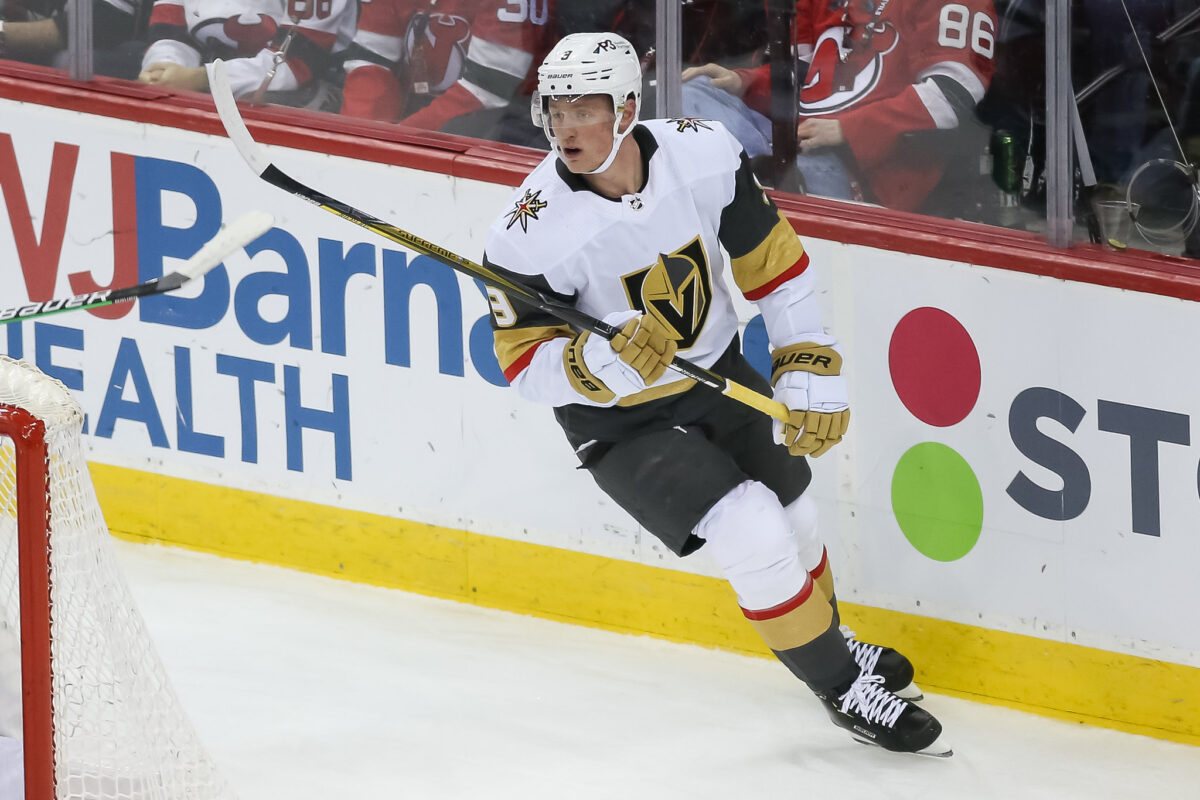 Sure, he is a former second-overall pick who was highly touted and is an elite player, but he still makes $10 million AAV and is the 11th highest-paid player in the league. In a season that has featured so many high-scoring players, he isn't among them. He isn't even the top scorer on his team, regardless of the number of games. Number-one centers are important, and he hasn't looked great, failing to record a point in 22 of his 54 games but still has 50 points.
8. Ryan Strome ($5 million AAV)
It's been an abysmal season for the Anaheim Ducks, and Ryan Strome has been part of that. The 29-year-old's offense has really dropped off compared to last season when he played on the second line for the New York Rangers. As a free agent, he signed a five-year deal worth $5 million AAV. That isn't too bad for a top-six player who can somewhat produce, but he is averaging only 0.46 points per game, and the Ducks signed him at this cap hit to contribute more.
Related: Top 10 Overpaid Goalies in the NHL in 2022-23
---
Latest News & Highlights
---
Considering Strome has played all season with the team's best, these aren't great results. He has also been a part of the Ducks' horrendous power play. Finally, he only has a point in 25 of his 67 games this season. He is the second highest-paid forward on the team but ranks fifth in points (among forwards).
7. J.G. Pageau ($5 million AAV)
J.G. Pageau is similar to Strome in that he is paid to be a secondary contributor but has underperformed this season. The difference between the two and why Pageau ranks higher on this list is that he plays on the third line and contributes even less offensively on a better team. Generally, third-line players shouldn't be paid $5 million, and he is under contract for three more years with a modified no-trade clause.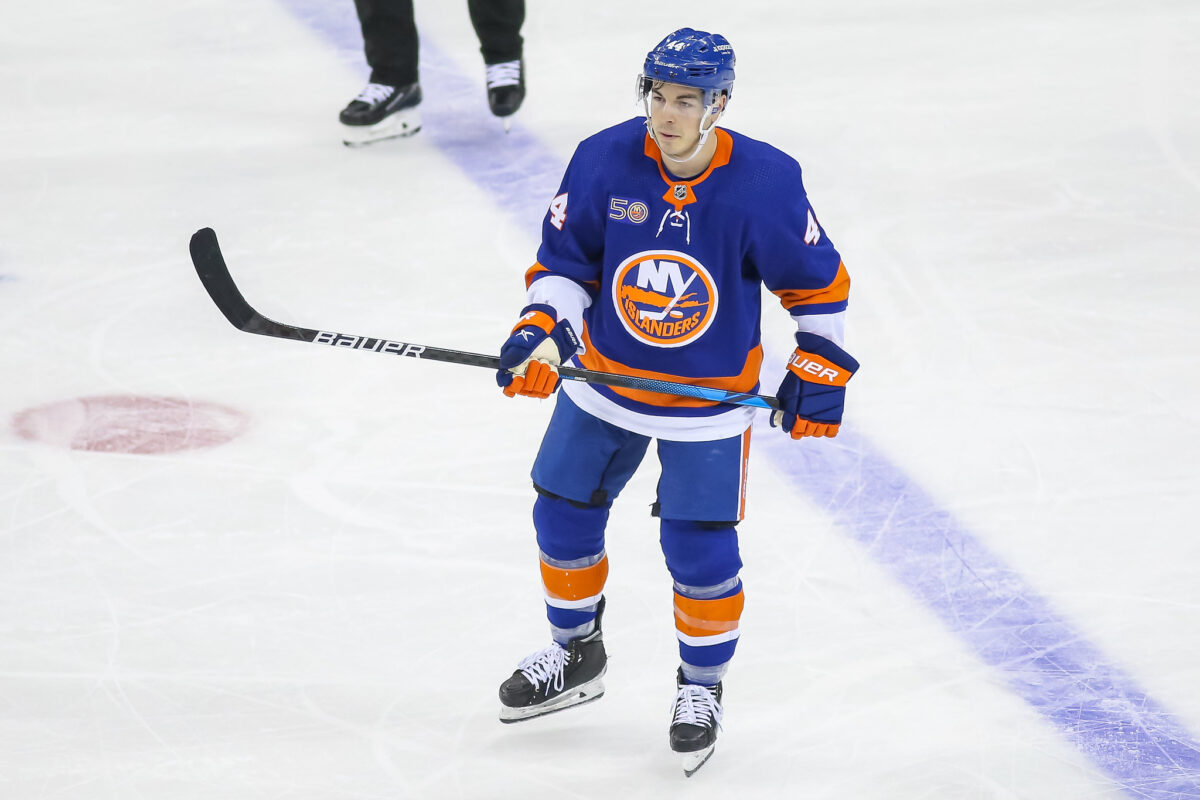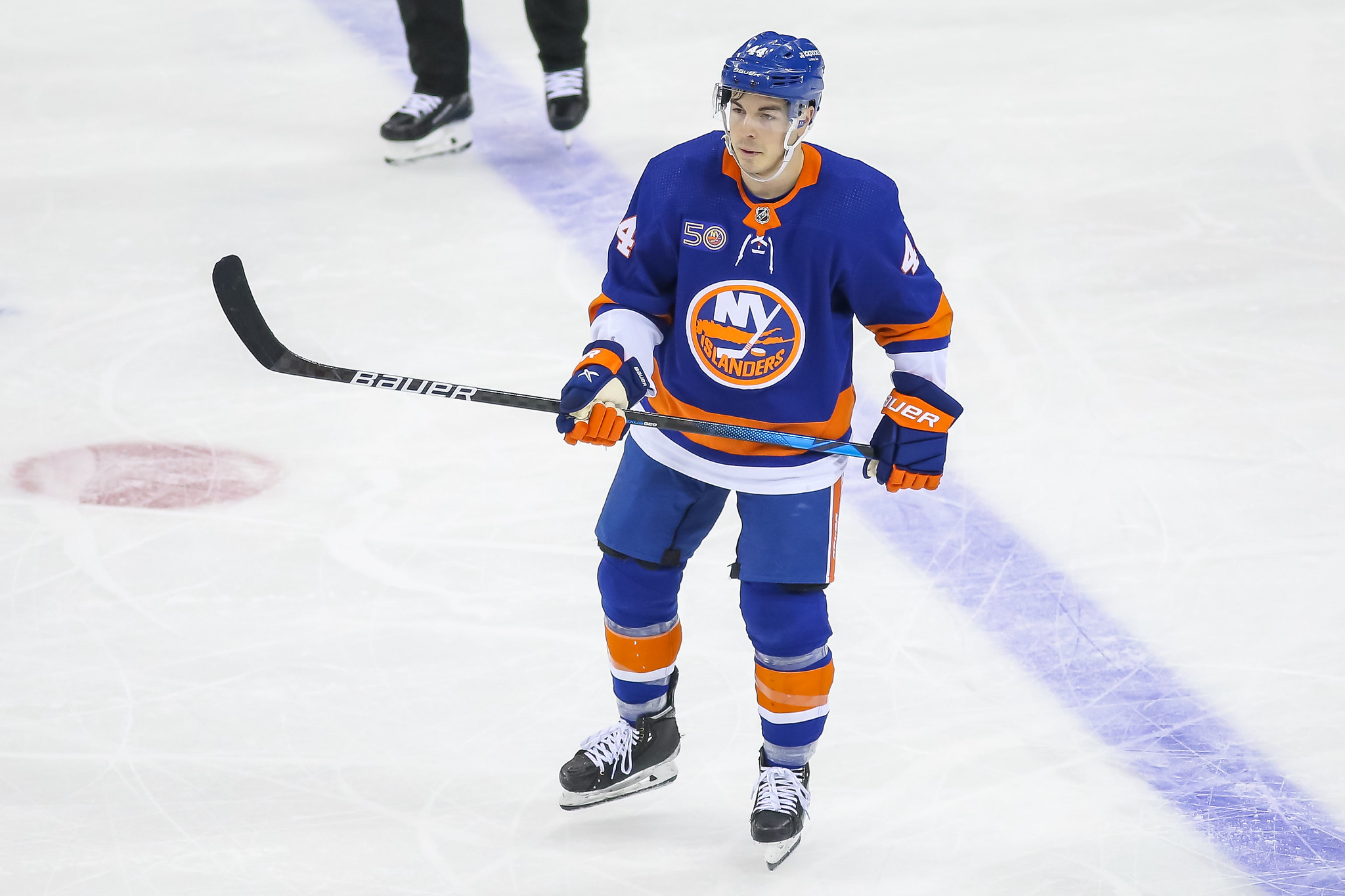 Pageau may be a good two-way player, but he was ranked 16th or higher in Selke Trophy voting for a few seasons but dropped to 34th last season. He is a minus-9 this season, and the team hasn't been as strong defensively as they were when Barry Trotz was head coach. Pageau has just 10 goals and 29 points, and his age and the term left on his contract don't help the New York Islanders.
6. Tyler Seguin ($9.85 million AAV)
Tyler Seguin is the first repeat from last year, except instead of ranking higher, he has dropped to sixth. This is partly due to others entering or climbing the list but also because he is still producing a fair bit of offense despite being paid nearly $10 million a season.
Seguin quickly dropped off from being an elite player after the 2018-19 season. He recorded six consecutive 25-plus goal and 70-plus point seasons before failing to hit the goal mark and not coming close to his point totals since. Missing nearly the entire 2020-21 season didn't help, but he's in his 30s now, and his contract still has four more years on it at this very high cap hit. At least Seguin's goal-scoring hasn't completely gone dry, and he is still a serviceable second-line player.
5. Ryan O'Reilly ($7.5 million AAV)
It has been an extremely tough season for the former St. Louis Blues captain, whose offensive production has not only dropped completely off the map but will also not finish at the top of Selke Trophy voting this season. The former Selke winner, who has finished in the top five in voting each of the past four seasons, was a minus-24 in just 40 games with the Blues, and although nearly everyone on the team regressed, he was the worst.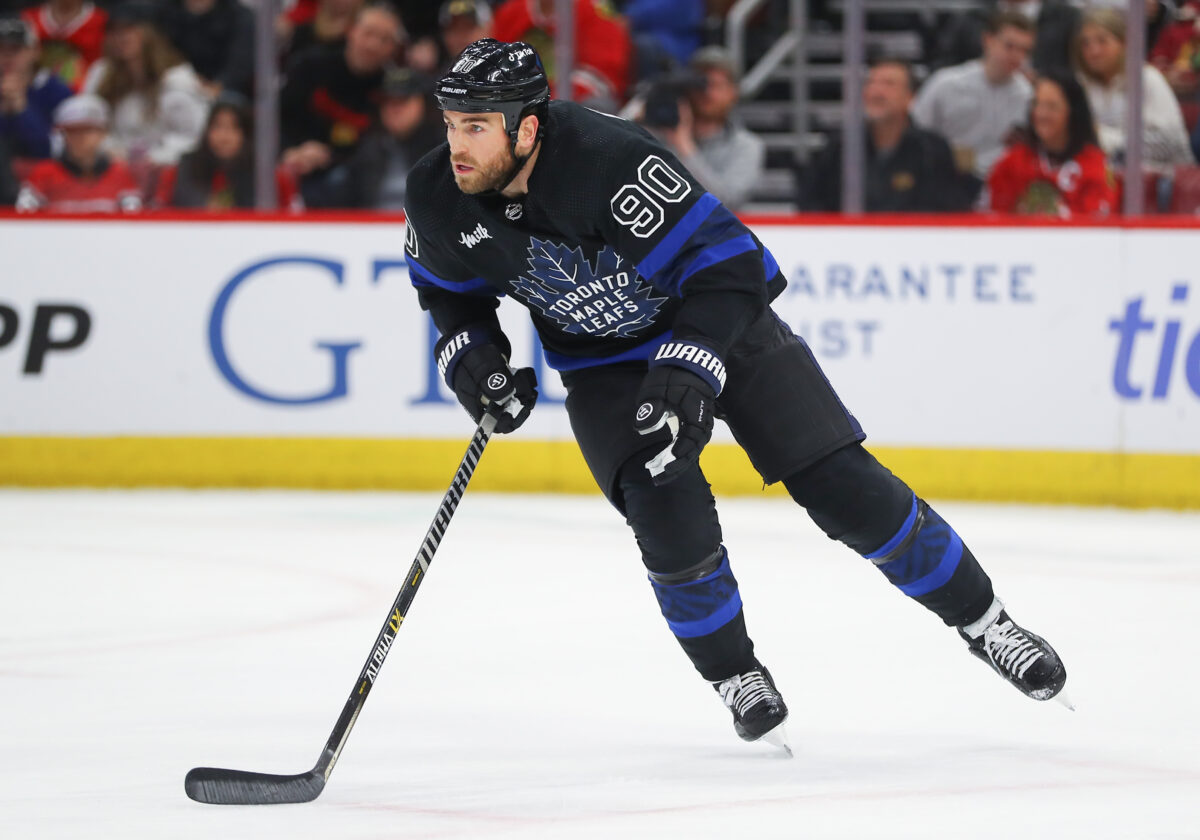 The Toronto Maple Leafs are lucky to have O'Reilly for just a quarter of his price, but the Blues weren't so lucky, paying his full cap hit of $7.5 million. His contract is over at the end of the season, and he started his tenure with the Maple Leafs well, scoring three goals and two assists in his first three games before going pointless in five and getting placed on the long-term injured reserve – it's the perfect example of how the season has gone for the once very good centerman.
4. Ryan Johansen ($8 million AAV)
Ryan Johansen has moved way up this list as his production has plummeted this season. There was the sense that players who had career years for the Nashville Predators in 2021-22 would regress this season, and it happened. Last season was an outlier. Johansen scored 26 goals and 63 points, and he still found his way onto this list. In the past four seasons, his closest season stat-wise was 14 goals and 36 points.
Johansen posted just 12 goals and 28 points through 55 games before suffering a regular-season-ending leg injury. He has played on the second line for most of the season but has performed much worse than that. His ice time is less than it was when he was a 19-year-old rookie, and with two more years at $8 million AAV, his contract is going to hurt the team a lot.
3. Jonathan Drouin ($5.5 million AAV)
Jonathan Drouin is a new addition to this list and lands right near the top, as his offense has been horrible this season. Fortunately, he is a free agent after the season when the Montreal Canadiens can move on from him. He is the result of one of the worst trades in franchise history when the Canadiens were hoping to trade for a top-line center, but Drouin has battled injuries throughout his tenure with the team, and his play has majorly suffered because of it. In return for Drouin, the Tampa Bay Lightning got the now two-time Stanley Cup champion and elite defenceman Mikhail Sergachev, who could have changed the script in Montreal.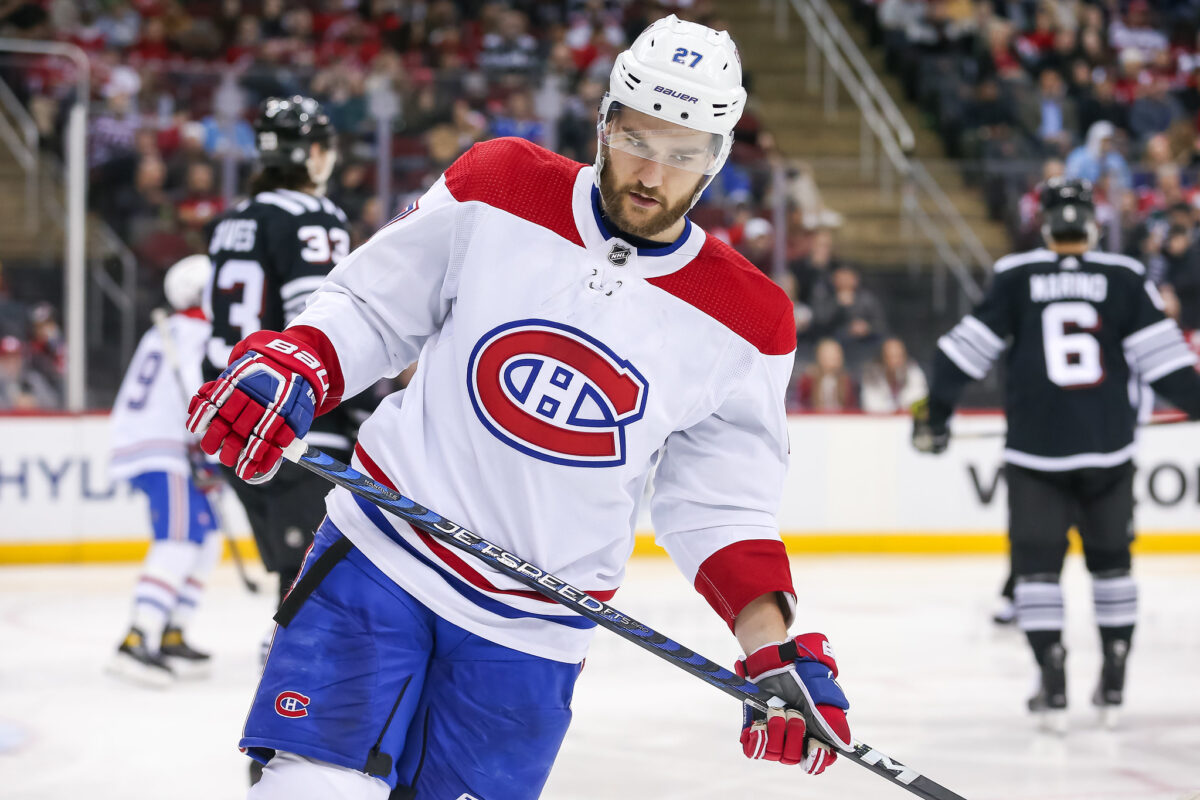 Drouin has just one goal and 22 points in 43 games this season, and that lone goal came in game 39. He has been a healthy scratch but also continues to struggle with injuries. Considering his production, he should be making close to the league minimum, but he's earning $5.5 million. Over his last 148 games (four seasons), Drouin has scored just 16 goals. The only reason he's not first on this list is the price difference between his and the contracts of those ahead of him.
2. Nicklas Backstrom ($9.2 million AAV)
Nicklas Backstrom has had a tough road battling through potential career-ending injuries to return to action this season. He has played only 24 games but has struggled to produce as he has throughout his career playing in the Capitals' top-six. His four goals and 12 points aren't a big enough contribution, as he has averaged over a point-per-game five times in his career and has 1023 points in 1084 games.
As his health and age have caught up to the 35-year-old, his $9.2 million AAV cap hit for two more years doesn't look great, especially when the Capitals are trying to stay competitive. If he can't return to averaging a point per game, those final couple of seasons will be rough. Backstrom is a respected veteran who has done a ton for the Capitals, so a contract of this size for a player past the age of 30 wasn't going to end well. But his struggles over the past two seasons shouldn't damage his legacy.
1. Jonathan Toews ($10.5 million AAV)
Jonathan Toews is in a very similar position to Backstrom, except the Chicago Blackhawks are in full rebuild mode, and his contract is over at the end of the season. Fortunately, the Blackhawks aren't competing for anything except the first overall pick, as this is a horrible contract at this point, and Toews' health issues prevented the team fom trading him for assets before the deadline (from "Chicago Blackhawks Star Jonathan Toews Is Stepping Away From Hockey, Says He's Dealing With Long Covid", Forbes, Feb. 19, 2023).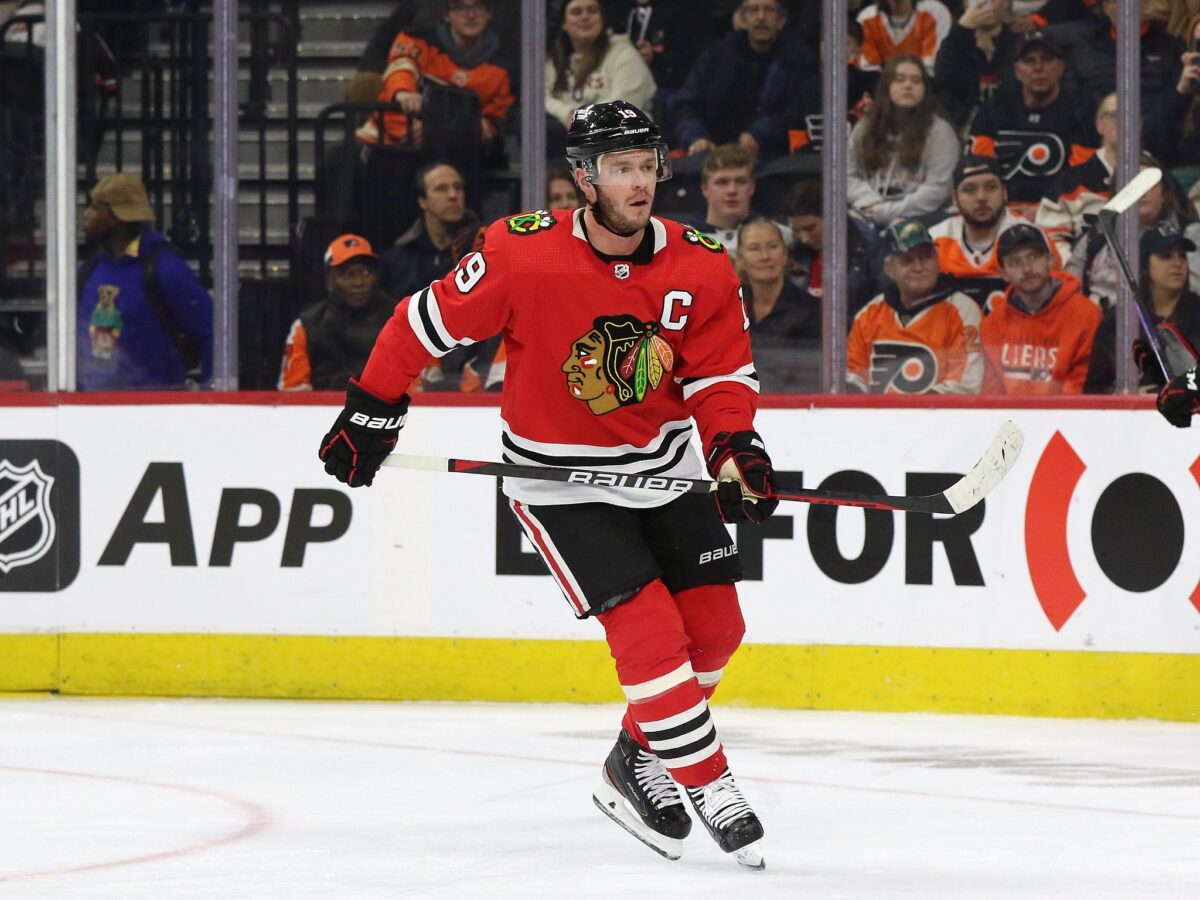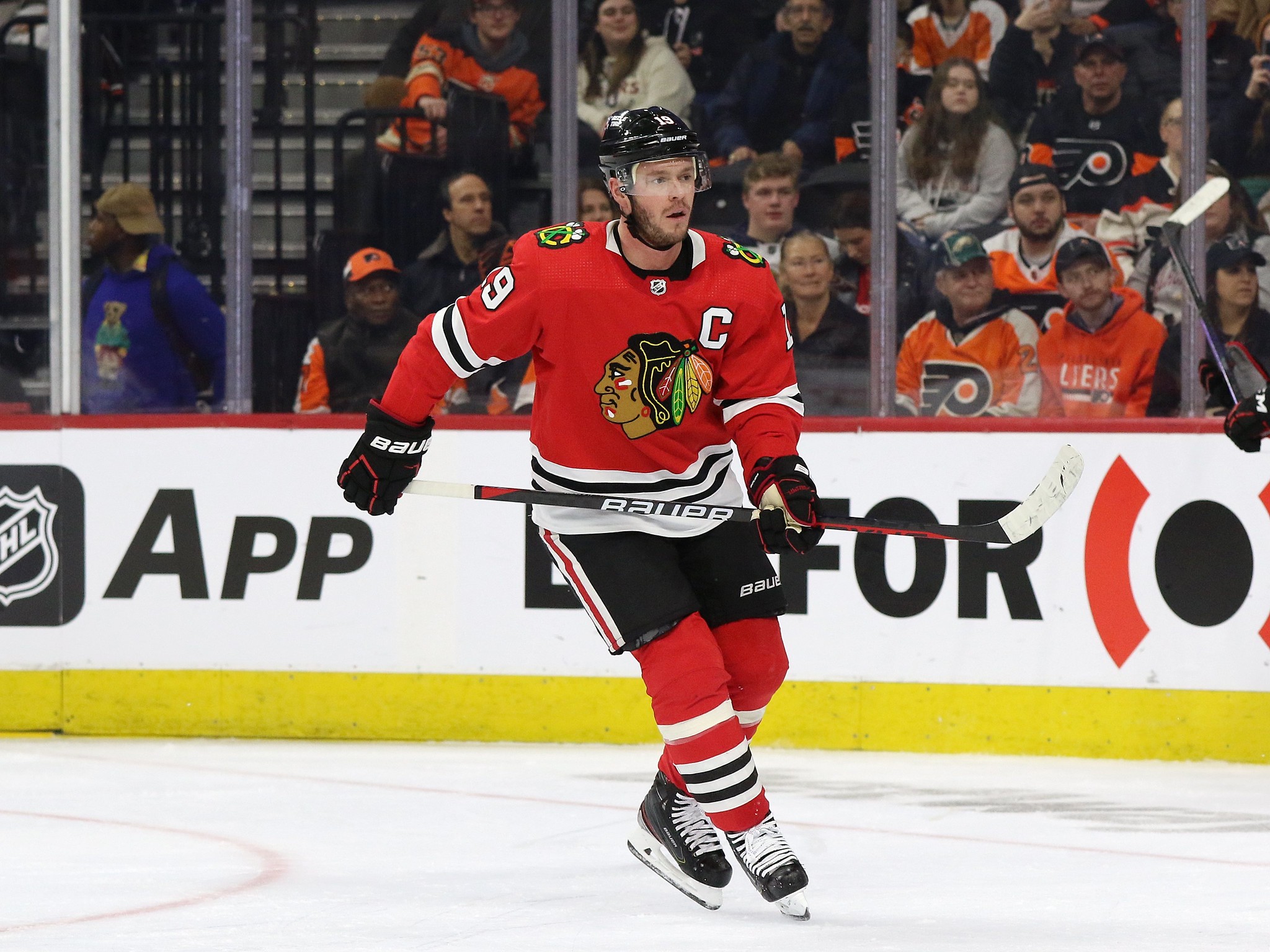 Toews is the highest-paid player on this list, and he, too, has struggled with injuries over the past few seasons. His career seems like it may be coming to an end sooner than expected, but his production over the past couple of seasons shouldn't impact his legacy in Chicago. He has 14 goals and 28 points in 48 games this season, but his start was a lot better than where he is now.
Any surprises above? Let me know in the comments if you agree with the list or who should be switched around.