As the season draws nearer to a close, the Devils will deal with arguably the toughest part of their schedule over the next two weeks. They'll begin a six-game road trip today by heading out west to face the white-hot Nashville Predators, before closing it out by visiting the Pittsburgh Penguins on Mar. 23.
In between those games, they'll face the Golden Knights, Kings, Ducks, and Sharks, which makes the average record of the Devils' opposition 39-21-7. How they fare will likely have a big factor in determining their postseason fate, and there are a few things they'll need to do in order to maintain a playoff spot.
Devils Must Be Sound Defensively
Although their results may not show it, the Devils' defense has not been all that bad since New Year's Day. They've allowed 898 shots on goal in all situations, which is 13th-best in the league over that timespan. They've also given up the 13th-fewest amount of scoring and high-danger chances.
Even though those defensive numbers are more than decent, they will need to up their play in their own end of the ice. Of their next six opponents, three of them are in the top-six of scoring in the NHL (Nashville, Pittsburgh, Las Vegas); and that doesn't include their first game back home against the Lightning, who lead the league in scoring.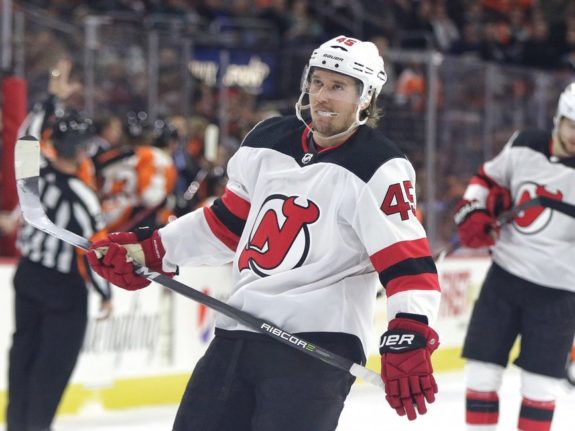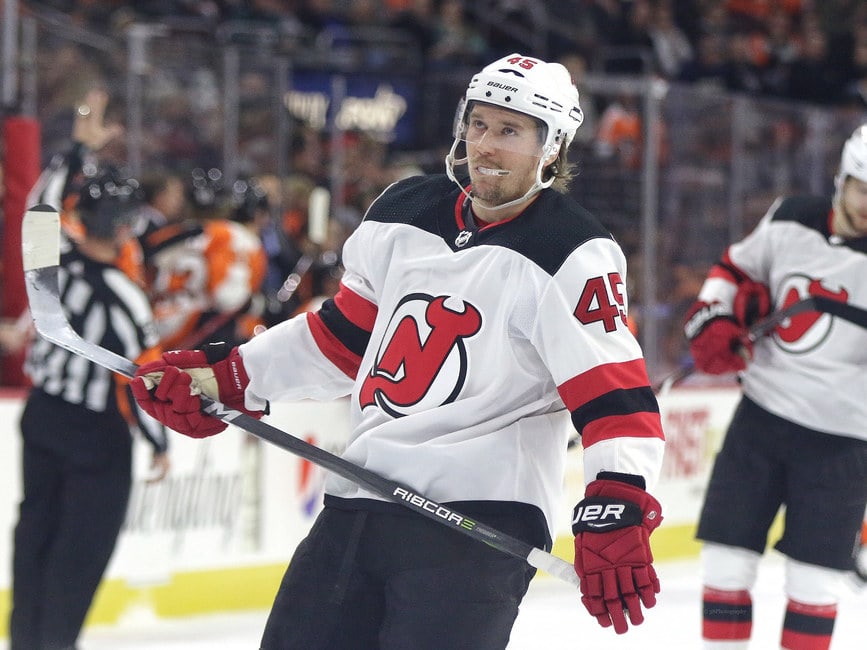 The Devils have relied on Sami Vatanen to be their top defenseman as of late. He's logged 20 minutes or more of ice time in 16 straight games, averaging just around 24 minutes per contest. He's been the Devils' best defensemen since being acquired at the end of the November, and they will need him to continue to be while they're away from home.
Considering the Devils goaltending woes (more on that below), the Devils will have to do their best job limiting shots and chances against. If they're able to, it'll help alleviate any pressure that their netminding duo will face, especially given the strength of the opposition over the next two weeks.
Schneider Needs to be at His Best
If the Devils are to emerge from this crucial swing away from home relatively unscathed, it'll be because Schneider has regained his form from earlier this season. That said, his recent run of play raises more many more questions than answers.
Since Dec. 29, he has just a .875 save percentage (SV%) in 10 starts, having lost all of those decisions. He also hasn't posted an SV% above .920 since his last win against the Red Wings on Dec. 27, where he stopped 31 of the 32 shots he faced; and has only posted a save percentage of .900 ONCE since then.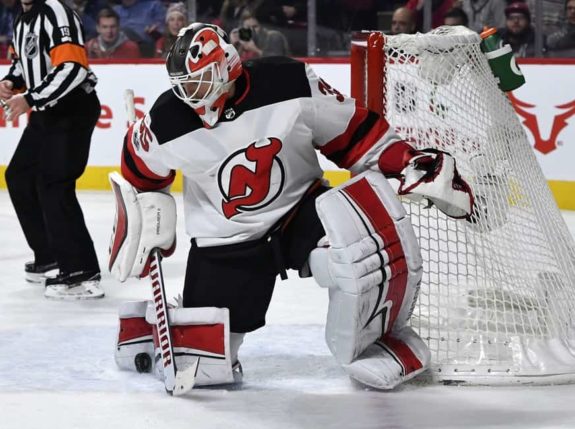 Those numbers are not even close to league average and will simply not meet the Devils' demands. Schneider knows he needs to be a cut above everyone else, too. "They deserve better from me. It's not fair to my teammates to have other goalies come in here and outplay me on a regular basis lately," Schneider said after Thursday's 3-2 loss to the Jets. "So it's just not good enough by me by any means."
If Schneider doesn't improve his play, it may be a long road trip for the team. Keith Kinkaid has played much better as of late, posting a 6-2-0 record with a .925 SV% in those eight starts, so the Devils may be able to rely on him for a few starts here and there. However, they won't qualify for the playoffs with Kinkaid starting their final 14 games. Their season will end up falling on Cory Schneider's hands, for better or worse, so a strong trip would do wonders for him and the Devils.
Related: Devils' Hall Can't Do It Alone
Devils Secondary Scoring Needs to Pick Up
Although Taylor Hall is having a career season, the Devils will need the rest of his teammates to pick it up. They have shown some signs of life the last two games, however. Travis Zajac scored two goals against the Canadiens while Stefan Noesen, Patrick Maroon, Brian Boyle, Nico Hischier, and Kyle Palmieri have each tallied a goal.
The Devils will need some form of that during this road trip, especially with Pavel Zacha and Travis Zajac out for their matchup with Nashville at a minimum. Kyle Palmieri has played his best hockey as of late with eight points in his last eight games, and Nico Hischier has done all you can ask of a 19-year-old playing top line minutes.
The Devils will be able to rely on those two, along with Taylor Hall. The key for them will be if players such as Jesper Bratt and Miles Wood can start finding the back of the net. Bratt has one goal in his last 18 games while Wood has just two in his last 17, so it's imperative they start filling up the box score again.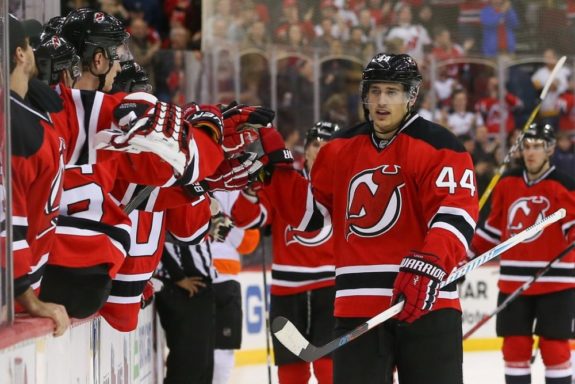 The team could also use some offense from deadline acquisition, Michael Grabner. In seven games, he's yet to tally a point, even though he's fired 21 shots on goal. He's also generated 12 individual scoring chances and six high-danger chances, which are amongst the top six on the Devils' since he joined the team.
If Grabner can start converting on his chances, along with Bratt and Wood beginning to find the scoresheet again, it'll greatly benefit the Devils; especially if their goaltending continues to struggle. Winning games by 1-0 and 2-1 margins has been hard to come by this season, so any help the Devils can muster on offense for Kinkaid and Schneider will be a huge plus and will be essential to finding success on this road trip.
    *    *    *
Advanced stats from Natural Stat Trick