When Jack Campbell was sent down to the Bakersfield Condors of the American Hockey League (AHL), the general hope was that he could use the time to get back to the high level he was at before joining the Edmonton Oilers. While we can sit here all day and go over everything wrong and went wrong with the Oilers to start the season, goaltending was a big one.

It has been said that poor goaltending is what causes coaches to lose their jobs. Well, Jack Campbell certainly played a part in that when he went 1-4-0 with a 4.50 goals-against average (GAA) and .873 save percentage (SV%) to start this season. Who looks even worse, but didn't suffer any consequences is Ken Holland. He signed Campbell to a five-year, $5 million AAV deal and got a 3.41 GAA and .888 SV% from him last season. That brings his career as an Oiler, which has very likely come to an end, to a 3.53 GAA and .886 SV%.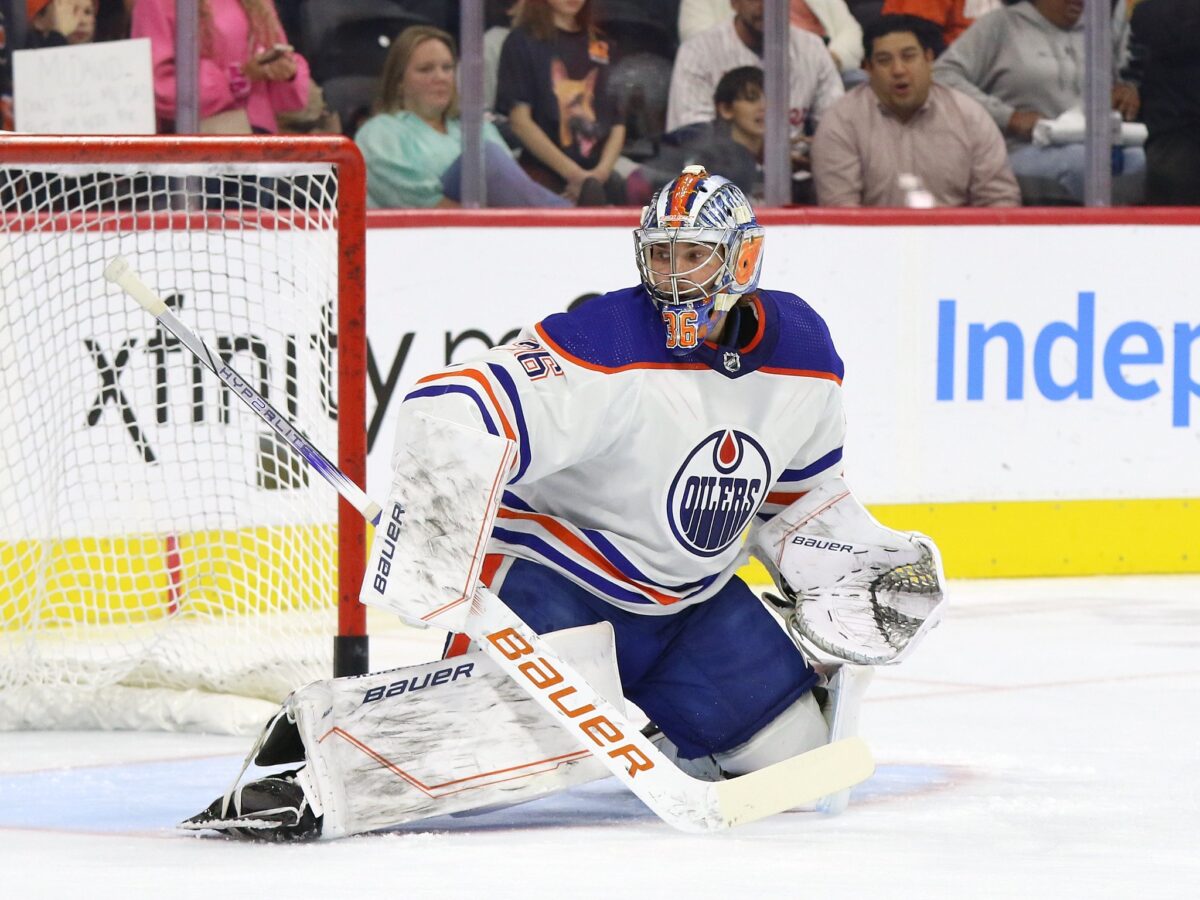 Why I say his career as an Oiler is very likely over with is because of his play in the AHL. It is even worse than it was in the NHL and the Condors were rolling along nicely before Campbell was sent down. They are 0-3 with him in net, and he has allowed 13 goals on 72 shots for a horrible .819 SV%. Can it get any lower for Campbell? I don't think so. The best thing is to look to get rid of him or sit him and let Olivier Rodrigue play. So, as the options for the Oilers with Campbell dwindle, these are the final two choices left for the veteran goalie.
Oilers Somehow Dump Campbell's Contract
We've seen crazier things happen than dumping a contract this bad and have seen worse contracts dumped. Although this option is tough to pull off, it is still an option for the Oilers. To make dumping the contract worth it, whichever team the Oilers deal with must take on most or all of the money. Otherwise, it makes more sense to buy Campbell out.
---
Latest News & Highlights
---
Despite the start to the season, the Oilers had positives in their game. They have finally started to break through, and have won two games in a row. The season is still long, and the expectation is that the Oilers will be buyers this season as they are in their short (best) Stanley Cup window. Without a more serious injury to someone with a larger cap hit, the Oilers don't have cap space to work with. The most obvious player that has to go to free up the room is Campbell, but it definitely won't be easy.
Campbell has three years left on his deal after this season at $5 million annual average value (AAV). The cap hit while he's in the minors is $3.85 million AAV, and that's a lot to deal with for potentially four competitive runs. This could be of much use elsewhere in the lineup so that these years with Connor McDavid and Leon Draisaitl under contact and in their primes are not wasted. Campbell wouldn't be going to any team where he'd be playing. A likely outcome sees him sent somewhere to continue to be buried in the minors or be bought out soon after. Teams struggling to reach the cap floor will consider him, but not for free. The San Jose Sharks are the most obvious choice here. They have made some questionable trades recently. This isn't regarding the players they moved, but the poor returns.
The Oilers might be able to limit what they pay to a first-round pick and a bit more to move him if this continues to be the case. There happens to be a goaltender bouncing back and on a good contract in San Jose that would make a lot of sense to acquire. Mackenzie Blackwood is under contract through next season, the Oilers' Cup window, at just $2.35 million.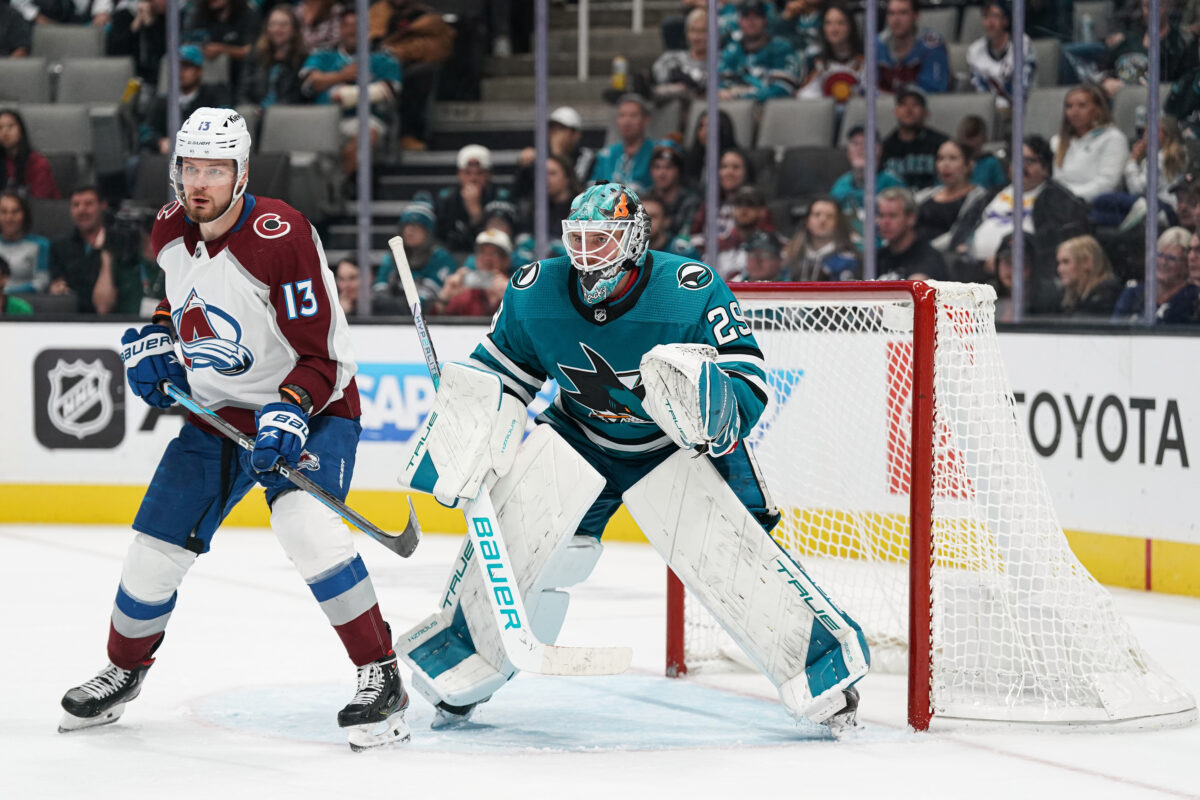 If he would be included, the cost would push it to two first-round picks, I presume. While it is definitely possible to just dump Campbell to a team like the Sharks and look elsewhere for cheap help in net to back up or split time with Stuart Skinner, an all-in-one trade makes sense with a team that has lost trades recently. If it gets Campbell's cap hit off the books, it may be seen as a win. But, considering Holland made this mess in the first place, it's a loss in the overall scheme of things.
Buy Campbell Out
When looking at their cap hit of Campbell, if the Oilers were to buy him out, it's not horrible, and it is manageable. But if the Oilers could use a couple of draft picks to clear it all, that would be more ideal. Buying him out is the easier move, but it would happen after the season. It wouldn't help the Oilers now. That is what they need, more immediate help, and they are looking.
Campbell's buyout would span six years, starting in 2024-25. The cap hit would be $1.1 million in 2024-25, $2.3 million in 2025-26, and $2.6 million in 2026-27 before leveling out at $1.5 million each of the three years following that. This saves the Oilers $2.75 million AAV next season, considering Campbell's cap hit is $3.85 million AAV while in the AHL. Add on Connor Brown's $3.25 million bonus he is likely getting next game that counts towards the cap next season, and the Oilers are in a worse spot cap-wise next season, another Stanley Cup or bust year.
Related: 5 Oilers Who Will Be Positively Impacted by Coaching Change
With moves, they have to get themselves in better position than they were previously, but a trade isn't so easy, and teams might really try to get a lot out of the Oilers to move Campbell. Calling him back up is not an option anymore, with how bad he has proven to be throughout his entire tenure with the Oilers. It has come down to one of these two options, and Holland and company have to decide what it will be.