Ken Holland has been a busy man. Over the past month, the Edmonton Oilers' general manager has reshaped his roster and most of his moves appear to be decent bets. However, with defenceman Oscar Klefbom essentially out of the mix for the coming season, the club's backend will likely determine how successful a campaign it will be, (from 'Oilers notebook: Defensive blueliner William Lagesson tearing it up in Sweden,' Edmonton Journal, 11/06/2020).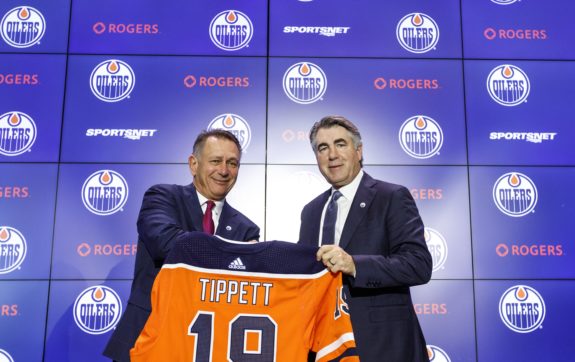 Signing Tyson Barrie to a one-year, $3.75 million deal was a fine bit of work by Holland and, at least on paper, the 29-year-old is a perfect fit. Adding a player who's typically among the league's top point producers with the man advantage to one of the finest NHL power plays in recent memory seems almost too good to be true.  
Tyson Barrie Fills a Need
By no means was adding Barrie necessary, but now that Klefbom is unavailable and given that the organization does not want to rush Evan Bouchard into a role he may not be ready for, it was a move worth making. However, unfortunately, the Oilers' defensive shortcomings have nothing to do with the team's execution on special teams and everything to do with their play in the defensive zone at even strength.
Related: NHL Rumors: Oilers, Ducks, Bruins, Capitals, Sabres, More
The quartet of Ethan Bear, Adam Larsson, Darnell Nurse, and Kris Russell were all regulars in 2019-20 and unless something changes, all four will be back to start 2021. Add youngsters Caleb Jones, William Lagesson, potentially Bouchard and Barrie into the equation and the Oilers will have options at their disposal. But, can they survive in today's NHL without players who can eat minutes on the backend?
Some may argue the point but as of today, the only defenceman on the roster who could handle top pairing responsibilities wears No. 77 and he won't be around. Nurse has struggled often when promoted up the lineup and, no matter how good Barrie is offensively, he is best suited in a bottom-four role at even strength, especially without a top-flight player lining up next to him.
Oilers Have Options…Sort of
With the exception of Bear, who isn't quite ready but could work well with a better partner, Dave Tippett doesn't have the pieces to form what could be considered a legit top pairing. Can a team with elite netminding overcome or hide some of those flaws? Yes. But the tandem of Mikko Koskinen and Mike Smith isn't that, which makes the Oilers' predicament an uncomfortable one.
Related: Oilers Playoff Chances Will Come Down to Koskinen & Smith
Like it or not, losing the talented Swedish rearguard has put the organization and head coach in an extremely tough spot. For now, Holland is in no position to acquire the kind of defenceman they now need, but that should change as the season progresses. In the short term, Tippett will have to get creative with his roster deployment and he might be able to make something work.
With the additions of Dominik Kahun and Kyle Turris, the return of Jesse Puljujarvi, and a more experienced Tyler Benson pushing for ice time, Edmonton is not lacking for options upfront.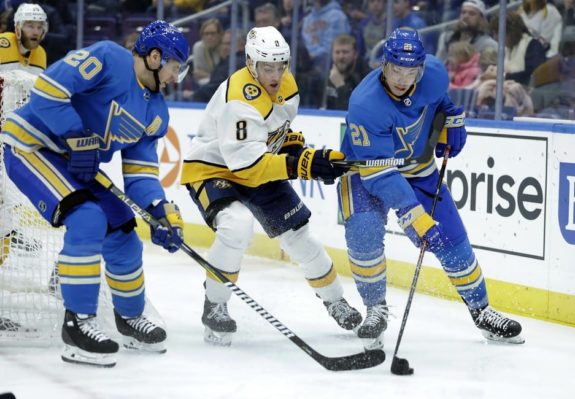 For the first time in their careers, both Connor McDavid and Leon Draisaitl will be given quality wingers to play with at even strength and should give the Oilers two of the best scoring lines in the league.
Tippett Will Decide What Happens
The Oilers' forward depth should not only allow Tippett to piece together a useful bottom-six but also use the flexibility to his advantage. With two former Hart Trophy winners and Ryan Nugent-Hopkins at his beck and call, there is no reason not to dress eleven forwards and seven defencemen on a nightly basis.
Related: Oilers' 3 Worst Contracts for 2021
There are those who will say the Oilers have too many forwards not have twelve of them on the ice, but for the betterment of the team, that should never become Tippett's default position. Spreading out a handful of extra minutes between the team's best forwards would not be an issue at all and, at the same time, it would make life much more difficult for opposing coaches. In my mind, this seems straightforward.
Again, if a roster doesn't have the players capable of taking on the responsibilities on the backend, why force it? The most likely scenario will see one of Bouchard or Lagesson in Edmonton and the other playing major minutes in the AHL. Instead of force-feeding players into situations where they will struggle, lighten the load on the group and see how it goes.
We've seen an increased workload negatively impact the core of the Oilers' defense in the past, and without Klefbom, it will become even harder for them to deal with. Call me crazy but isn't taking a more balanced approach with a group of seven better than having players log more than 20 minutes a night? The answer should be but we will see if the head coach is on board or not.  
Does this guarantee that the Oilers will be good-to-go with this set-up? It does not, but it should give the group their best shot at winning as many regular-season games as possible and also buy Holland enough time to address his roster's shortcomings via the trade market. It may not be the perfect solution but it's the one that best suits this club in the here and now.
---
---