Ken Holland finally made a move for the Edmonton Oilers at this year's trade deadline and it came in the form of two trades in one day. As these two trades occurred on Feb. 28 and there are still two days until the trade deadline on Friday, March 3, there is likely more on the way.
CapFriendly says the Oilers have $450,000 in cap space to work with at the trade deadline with 12 forwards and seven defencemen on the roster. As it has been well documented, Jay Woodcroft likes to have 11 forwards and seven defencemen in the lineup and it has worked to great success.
---
Latest News & Highlights
---
Take this how you want, but Holland was asked if he was willing to empty the tank in regards to draft picks this year, to which he responded, "I will tell you on Friday." Though the Oilers don't have much space at all cap-wise, it doesn't mean they can't acquire a cheap player at 50 percent retained or move out another player to make room. The team still has five draft picks this year, four in 2024, and six in 2025. Look more towards some draft picks in 2023 being utilized to make another move. What Holland's hint also provides is when a potential deal(s) will go down. Friday, which is deadline day.
Who Can Still Be Acquired by Edmonton?
The Oilers have their second, third, fifth, sixth, and seventh round picks this season. Though Holland used the 2023 first-rounder and a 2024 fourth-rounder to bring in Mattias Ekholm, who is the Oilers' big get, some of those remaining picks can get the Oilers another solid depth player for their forward group (from "MATHESON: Mattias Ekholm a prize get for Oilers", Edmonton Sun, March 1, 2023).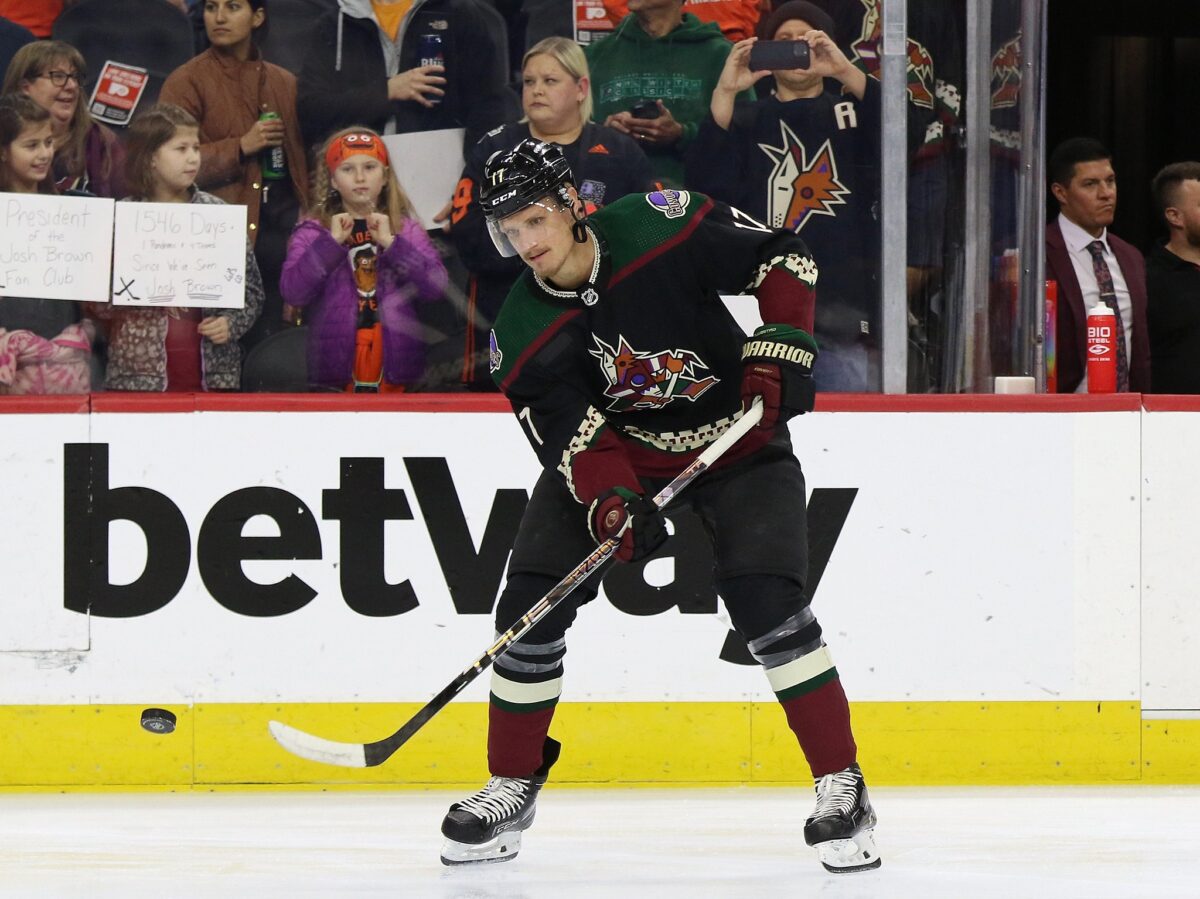 The Oilers have been linked to Tyler Bertuzzi of the Detroit Red Wings and Nick Bjugstad of the Arizona Coyotes by Darren Dreger. He also states the Oilers want to add a forward for cheap ($1 million or less) and Bjugstad makes sense. If the Oilers are looking for help in the faceoffs, Bjugstad is not that guy. But if they are looking for a veteran who is physical and has had a career resurgence in Arizona, then he is their guy. The 30-year-old has come back after a few below-average seasons and scored 13 goals and 23 points in 59 games, and take this how you will, but he is a plus-7 on the Coyotes (minus-48 goal differential).
The Oilers have been missing some physicality from their lineup in recent games and it has shown. Though it isn't the main reason why they have just three wins in their past 10 games, the physicality of Evander Kane, Klim Kostin, Dylan Holloway, Vincent Desharnais, and Jesse Puljujarvi has and will be missed. Kostin and Desharnais have been back for a couple of games and Kane is expected back soon. But Holloway is out a month and Puljujarvi is now traded. Bjugstad, who has recorded 119 hits and averaged 17 minutes of ice time per game this season, could be the exact fit the Oilers are looking for at the cost of a mid-low round draft pick. I could see him either costing the Oilers their fifth or their third. With no fourth-round pick either of the next two years, there's no in between.
What's important to note is that Bjugstad is a right winger and that's been the Oilers' weakest area. They had Puljujarvi and we know how that turned out. Kailer Yamamoto is playing in the top six, but arguably should be a third-liner at best this season due to his inability to produce enough points. The Oilers have players who can play both wings, but a natural right-handed player is ideal. Zach Hyman is there, but Kane and Kostin have been on the right side at times and it is their off side. Bjugstad is at least a righty, but is not an option for the top six.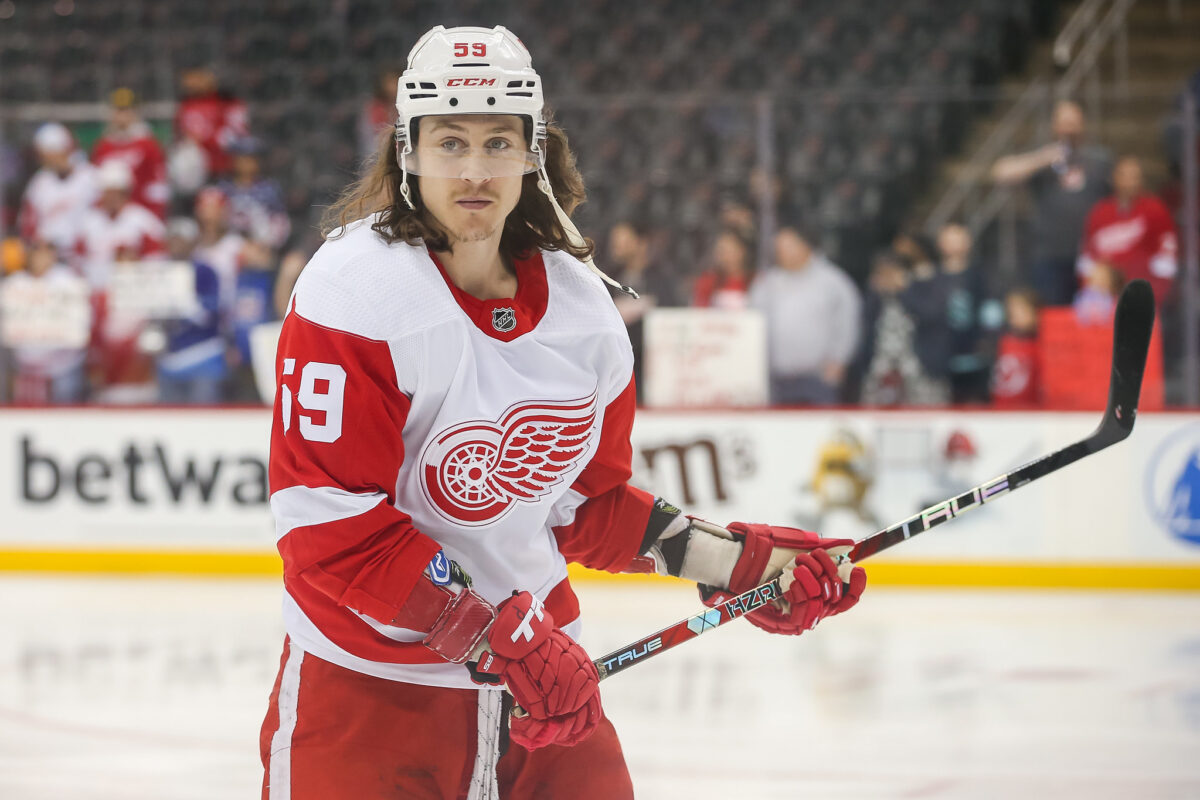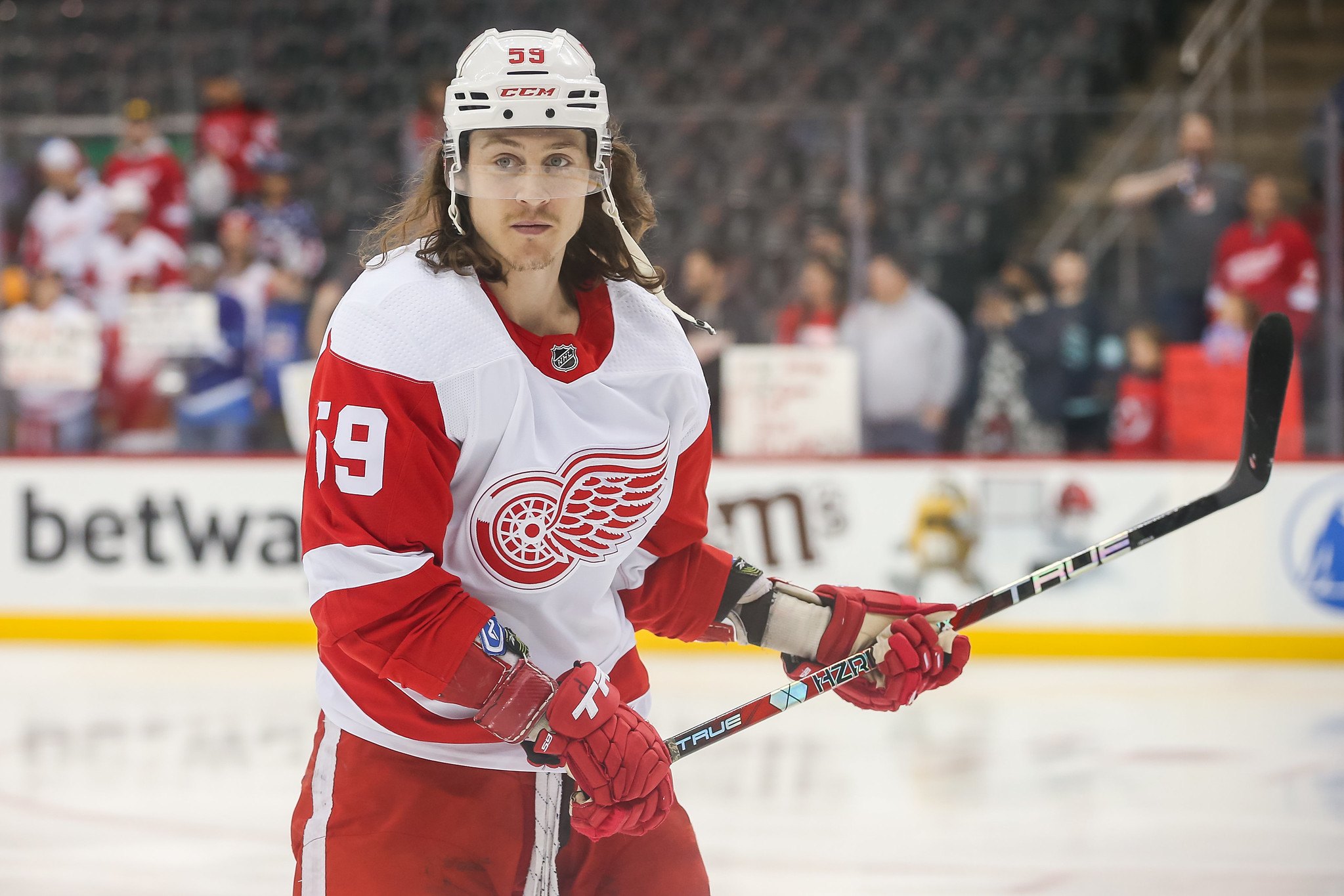 Though I just went into detail about the need for a right-shot, top-six winger, Bertuzzi somewhat fills that need. Acquiring him may cost a first or second, but could also be valued higher. Their second- or third-round picks are in play and would be able to land the Red Wings' winger for the remainder of the season. He has played on the top line and after a while of getting back up to speed, he seems to have started to find his scoring touch again. After the Red Wings have started to slip and lose games, he could be up for grabs this season.
You May Also Like
Cap space may be an issue as Bertuzzi makes $4.75 million for the rest of the season, but if half of that is retained, or even a third team to eat 25 percent, it would work for the Oilers. Another option to acquire the gritty winger is if Steve Yzerman is willing to take a contract back. Yamamoto is the only player I could argue would work money-wise in a swap and it would free up some cap for next season as well as this one.
Another move must be coming as the west is wide open and the Oilers are one of the only teams to have made any sort of impactful trade thus far. We'll see what Holland has up his sleeve and how many more moves he can pull off.
---
---