The Chicago Blackhawks have officially left their dynasty years in the past and are embarking on a new journey to build the next one. After days of speculation, the Blackhawks officially traded Patrick Kane to the New York Rangers for a 2023 conditional second-round pick, a 2023 fourth-round pick, and minor-league defensemen Vili Saarijarvi and Andy Welinski. This trade is a lot to take in, and frankly, it has been met with much criticism, even knowing it makes sense for both parties. Therefore, it's best to dissect this trade from three angles: general manager Kyle Davidson's performance, what's best for both sides, and concerns about the team's future. Here is how it shakes out.
Kyle Davidson Made One Mistake With Kane Trade
I don't believe many envied the job Davidson had in moving Kane. It must have been crushing to hear one of the best Blackhawks players of all time tell you he wants to go to the New York Rangers seven days before the trade deadline. However, the trade return is what it is. Most knew beforehand that the package would not be huge considering Kane's previous injury concerns, contract ($10.5 million average annual value), and because he waited too long to make a decision, which hurt negotiating leverage. However, the second-round pick the Blackhawks got can turn into a 2024 or 2025 first-round pick if the New York Rangers make the Eastern Conference Final.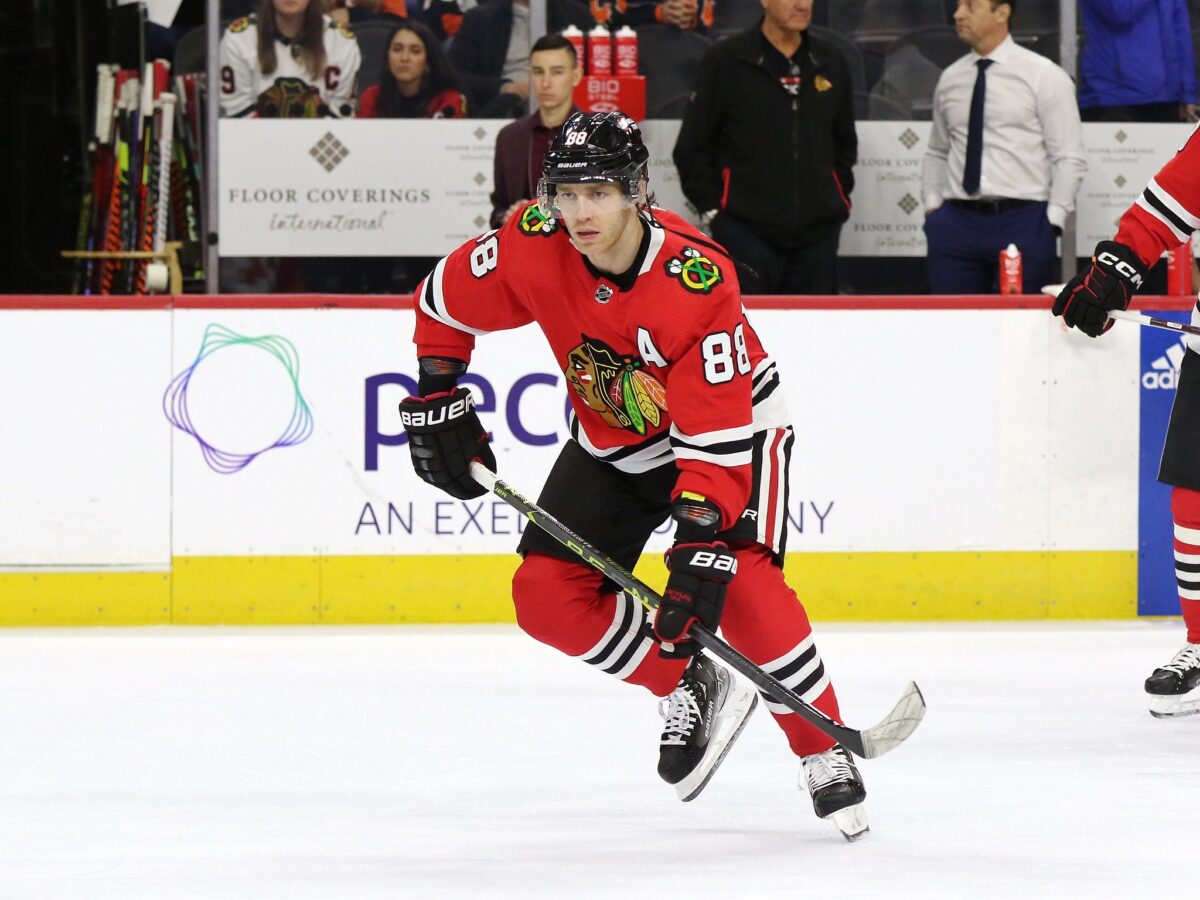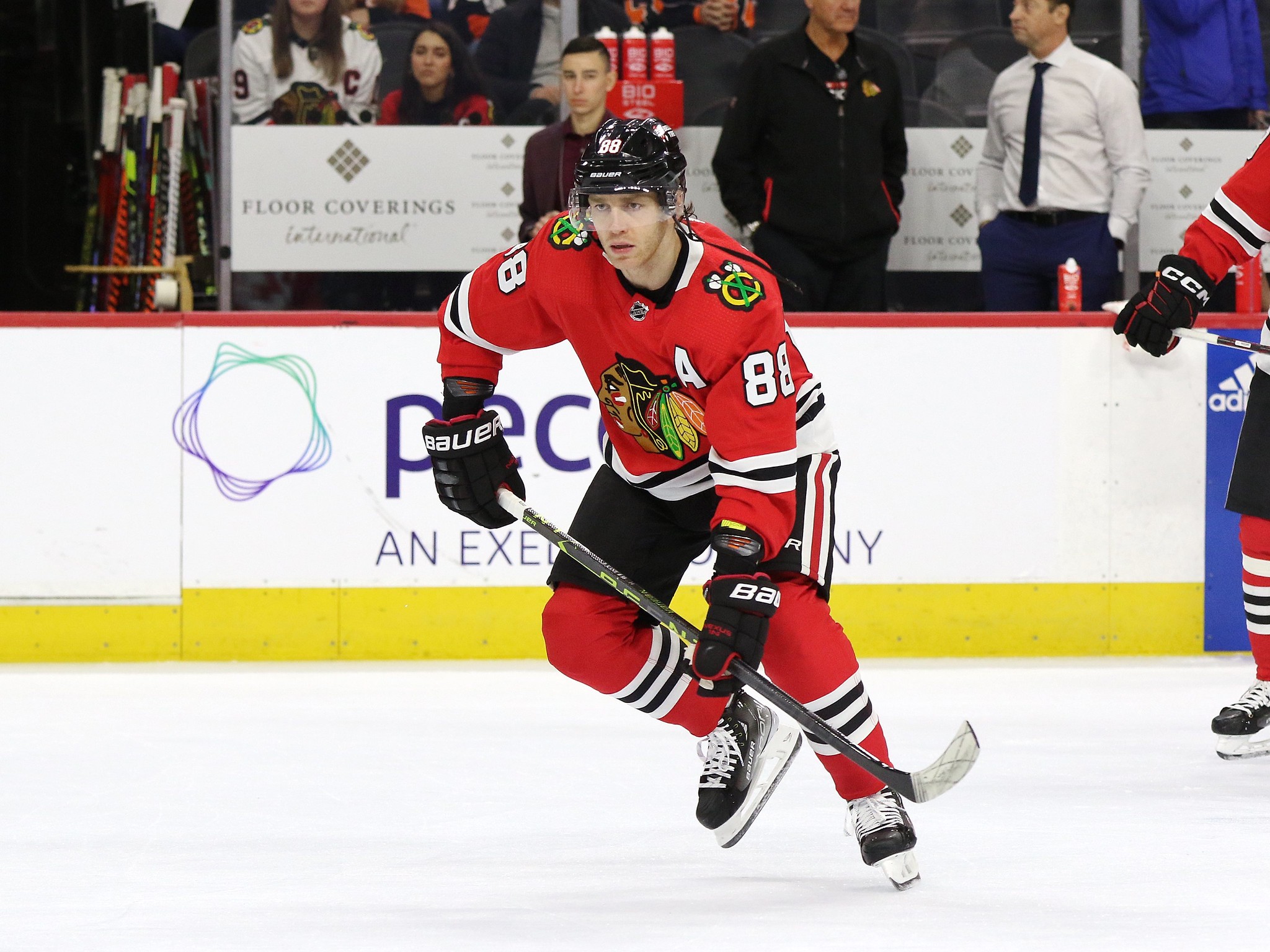 With New York adding Kane, it is a real possibility they will make it there. Davidson stated he knew that no package would ever be good enough, but he wanted to move him to where he wanted to be. The Blackhawks would have liked a lot more, but they might end up with a first-round pick for him anyways. Considering their position, the package could be better, but it was substantial enough.
However, the one mistake Davidson made is that he probably should have demanded an answer from Kane sooner. Kane and his agent, Pat Brisson, said they would give teams a 7-10 day notice before the deadline for a decision. They stuck to that, but that holding period hurt the Blackhawks. Davidson said he would not pressure him into a decision, but business-wise, he should have. The team wanted and expected a good package for him before the season started. If former Nashville Predators forward Tanner Jeannot is worth Cal Foote and five NHL draft picks (including a first-round pick), then Kane is worth the moon.
Related: Grading Rangers' Blockbuster Trade for Patrick Kane
---
Latest News & Highlights
---
If Davidson had gotten a decision sooner, maybe the New York Rangers don't ultimately shift their focus to Vladimir Tarasenko and give up their first-round pick and more to acquire him; that all could have gone to the Blackhawks. I understand that Kane deserved the grace of making his choice on his time because of what he means to the team, but waiting may have been the kicker for Chicago's return. They were lucky that the only team he wanted to go to was still interested in acquiring him even after getting Tarasenko.
What's Best for Both the Blackhawks and Kane
When trading a superstar player like Kane, the focus shifts to what is best for the player and organization. The negativity surrounding the trade stems from the fact that Davidson did not have to trade Kane and did not have to accept a lowball offer (from 'Deal or no deal: Blackhawks GM Davidson should hold out for best-case scenario for Kane trade,' Daily Herald, 02/26/2023). Just because a player requests to be traded doesn't mean the general manager has to grant that wish. Tarasenko asked to be traded from the St. Louis Blues in 2021, and they didn't grant it for two years. Jake DeBrusk of the Boston Bruins requested a trade in Nov. 2021, and the Bruins kept him. Although, that corrected itself as DeBrusk rescinded his trade request in September.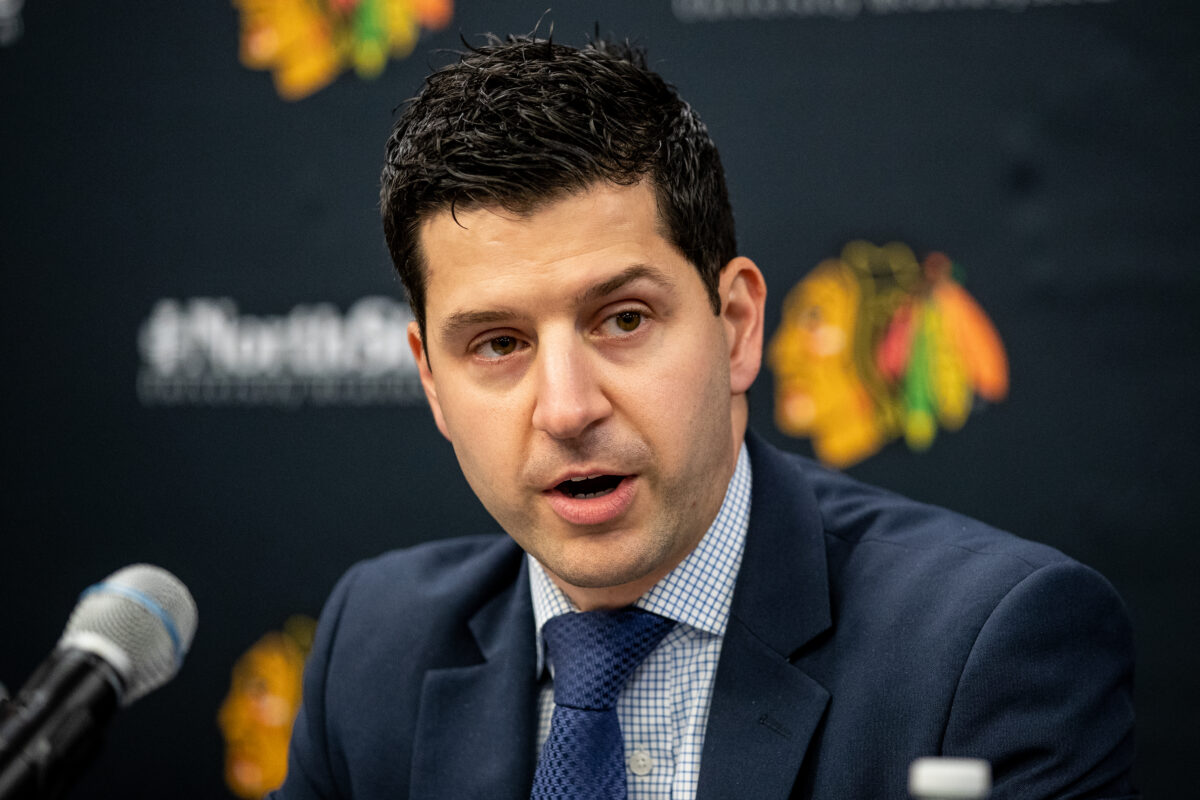 General managers don't have to make any move they don't see as beneficial to their team, no matter who asks to be traded. But Kane is different. He brought the team three Stanley Cups, Hall of Fame performances and made the organization what it is. So, I don't think there is any scenario that the team wouldn't grant his request to leave.
The alternative is that if the team kept him, how would that benefit both sides? It would be a different story if he still had a few years left on his contract. Then maybe they hold off until next season for a better return, but Kane is a free agent after this season, so it's either take what you can get for him, even if it is not great, or let him walk for nothing. You're in between a rock and a hard place with those options. Davidson wanted to make this work for Kane and has been strict about acquiring as much draft capital as possible. With the two New York draft picks, he added 21 draft picks in the first four rounds of the next three NHL Drafts. Ultimately, it doesn't make sense to keep him for either side, as you would have an unhappy player and no return for him whatsoever. It was best to move on.
Concerns Remain About Blackhawks' Future
Kane's departure makes the "end of an era." But now we are left with the question, "What are the Blackhawks without Kane?" No one knows what this new era looks like without him. Usually, when trading star players in the league, other players are always waiting to take the next step. When the Buffalo Sabres traded Jack Eichel to the Vegas Golden Knights, Buffalo had Dylan Cozens, Rasmus Dahlin, and Tage Thompson ready to take over the team. They also got considerable talent with Alex Tuch and Peyton Krebs in return. When the New Jersey Devils traded Taylor Hall to the Arizona Coyotes, Jack Hughes, Nico Hischier, and Jesper Bratt were developing into stars.
Related: Coyotes Acquire Taylor Hall
The Blackhawks do not have that luxury at the moment. No team member could be considered the Blackhawks' stars for the future. They have 2020 first-round pick Lukas Reichel with the Rockford IceHogs, but it is unclear what his ceiling is at the NHL level yet. They also have their 2022 first-round picks in Kevin Korchinski and Frank Nazar. Could they be new faces of the franchise? The team believes so, but that remains to be seen. The Blackhawks don't have someone to take over the team now and lead them into the next dynasty, and they haven't acquired talent like Tuch that could help the cause, either. They are banking on finishing in the 2023 NHL Draft Lottery to draft Connor Bedard or Adam Fantilli as the next Kane-akin. They also hope to weaponize all their draft picks, but it's tough because the team has to hit on most of the selections to be successful if they choose not to trade them.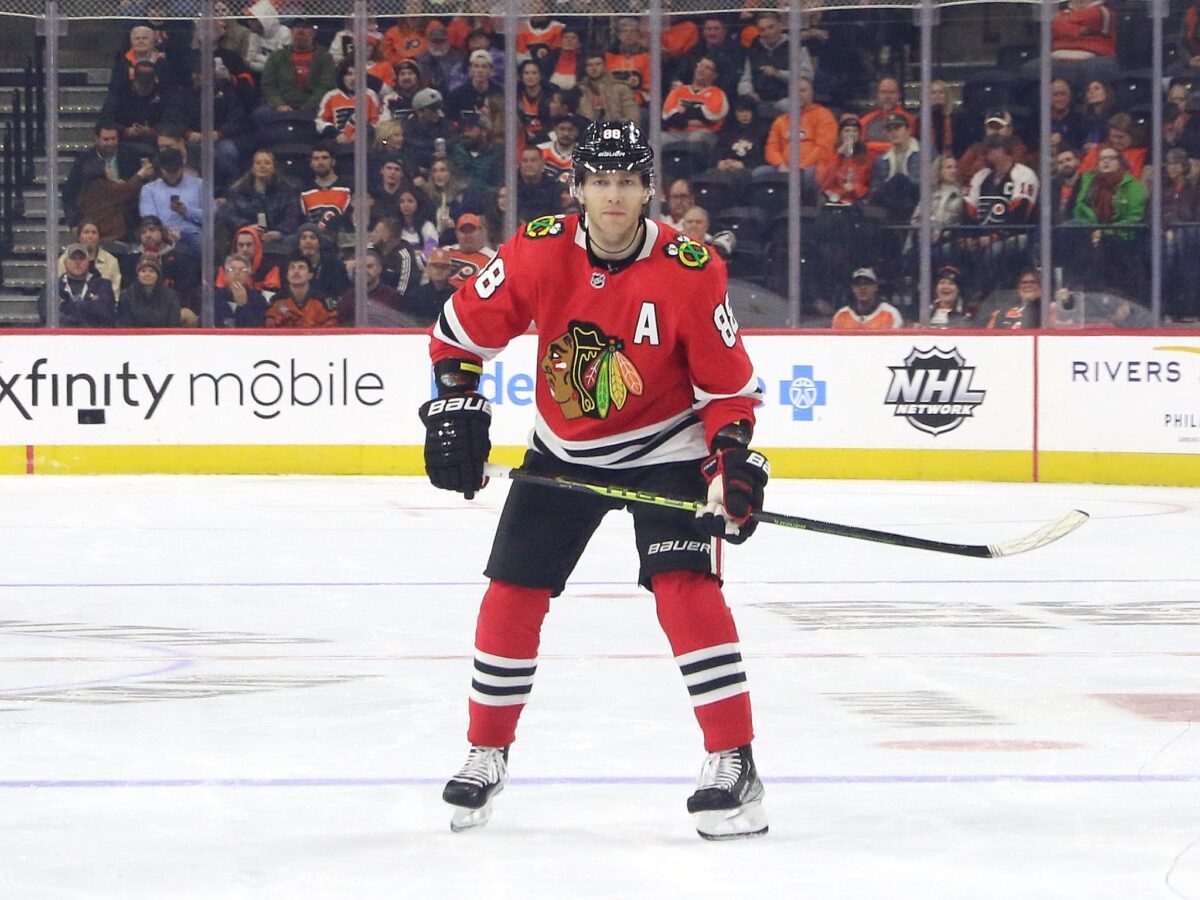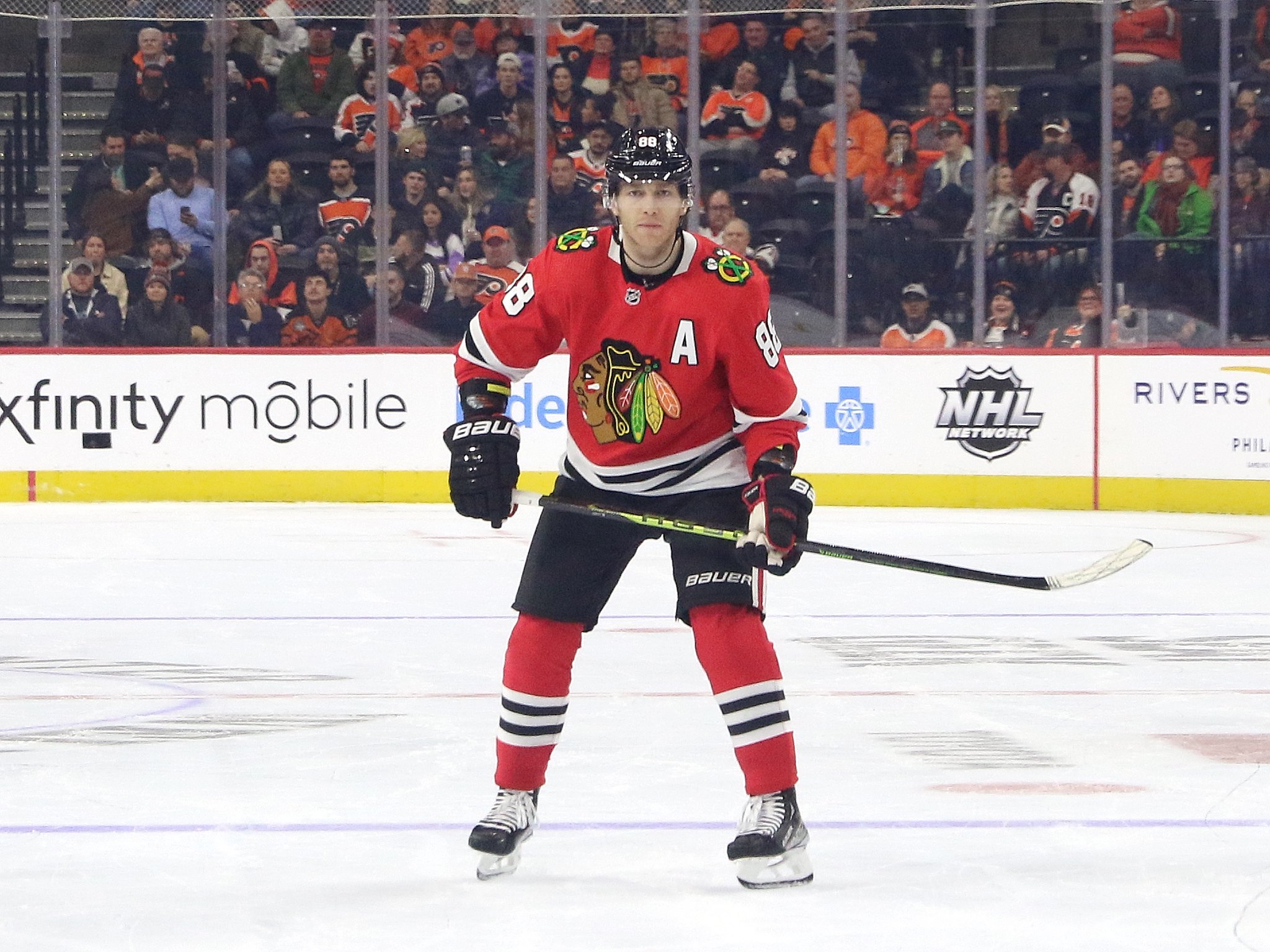 Right now, the Blackhawks will have a bad enough team without Kane to finish at the bottom of the standings. They're already third-worst in the NHL, but putting all your eggs into winning the lottery is risky, even if it is realistic for the team to achieve it. Where do they go if they don't win the lottery or whiff on their draft picks? Stars are not only essential for winning but also for enticing other players to sign there. Without a player like Kane, that's a complex void to fill. It's okay to recognize that it was best to move on from him and also know questions remain about what that means for the team's future.
Knowing it had to be this way made for a tough day in franchise history. The Blackhawks should have never been in the position where they had to trade Kane to allow him to win a Stanley Cup elsewhere. In a perfect world, Blackhawks fans would still be able to see him playing playoff hockey with his original team, just like the Los Angeles Kings with Drew Doughty and Anze Kopitar. Unfortunately, too many mistakes were made by past management, which made this move inevitable.
There aren't enough words to describe what Kane means to Chicago. He finishes his 16-year Blackhawks' career with 1,225 points in 1,161 games, making him the second-best scorer in franchise history behind Stan Mikita. It's hard to part with one of the best Blackhawks and one of the best NHL players ever. However, now all eyes are on the Hawks and how they proceed. Trading Kane brings hope for a brand-new championship era but could result in a prolonged winning drought if handled incorrectly. Management has a lot of work ahead of them to make this right.
---
---