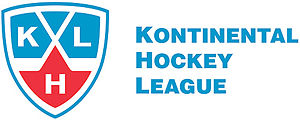 The Western Conference playoffs continue to heat up with three of yesterday's four games going into overtime, including one that was not settled until a second extra session. Here is a recap of Saturday's action.
Western Conference
(1) SKA vs. (8) CSKA
SKA lead series 2-1
Facing an 0-3 hole, the army men from Moscow overcame SKA in overtime 3-2. CSKA forward Denis Parshin put home the game winner just over five minutes into the extra period. Down by a goal after the first period, Sergei Andronov batted the puck into the net after a lengthy scramble in front of the cage to tie the score at two. SKA was held scoreless after a two goal first period.
(2) Torpedo vs. (7) Dynamo Riga
Dynamo Riga lead series 2-1
It took two overtimes and more than 90 minutes of hockey for underdog Dynamo Riga to close out a home win, 4-3. Torpedo held a two goal advantage midway through the second period, only to see its lead and control of the series slip away. Janis Sprukts had the final goal for Riga, who takes a 2-1 lead in the series. Ilya Krikunov had a goal and an assist for Torpedo.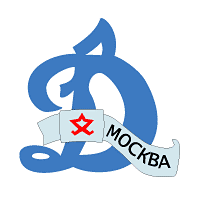 (3) Dynamo Moscow vs. (6) Dynamo Minsk
Dynamo Moscow lead series 3-0
In the lone game not to feature overtime Saturday, Dynamo Moscow took a commanding lead in their series against fellow namesake Dynamo Minsk, winning 4-2 on the road. 24 year-old Mikhail Anisin followed up Thursday's two goal effort with another pair in Game Three. He contributed an assist on Moscow's first goal to give him a solid three point effort. Dynamo Moscow has not advanced past the first round of the playoffs since 2009.
(4) Atlant vs. (5) Severstal
Atlant lead series 2-1
In another battle of goaltending, Severstal claimed a 2-1 overtime victory to close the gap in their series with Atlant. The two between the pipes, Atlant's Konstantin Barulin and Severstal's Vasily Koshechkin combined for 78 saves. Atlant opened the scoring just under seven minutes into the contest, but a goal from Severstal's Ruslan Nurtidov 13 seconds later evened the match. Nine minutes into overtime, Ondrej Nemec scored the winning goal for Severstal.
There is a full slate of games on Sunday with all 16 playoff teams in action. In the East, Avangard will look to go up 3-0 in their series with Amur, while the winner of the other match-ups will take a 2-1 advantage. In the West, Dynamo Moscow will look to be the first to punch their ticket to the second round.