On the first week of August, after tons of speculation and amidst rumor after rumor, Erik Karlsson was (finally) traded to the Pittsburgh Penguins. It was a creative and complicated trade — something right up new Penguins' general manager (GM) Kyle Dubas' alley. The final deal involved three teams, the Penguins, the San Jose Sharks, and the Montreal Canadiens. 
Karlsson's trade to the Penguins is historically significant. He's the first defenseman to be traded immediately after winning the Norris Trophy as the NHL's top defenseman since Doug Harvey in 1961. In addition, his exceptional performance last season (101 points in 82 games) made him the first defenseman to achieve 100 points in a season since Brian Leetch in 1991-92.
Related: Forgotten Pittsburgh Penguins: Luc Robitaille and Zigmund Palffy
That's the kind of season the 33-year-old defenseman had. In his noteworthy 2022-23 season with the Sharks, Karlsson became only the sixth defenseman in NHL history to reach 100 points in a season. 
With the Penguins, Karlsson Gets to Start Again
With the Penguins, Karlsson, who's a three-time Norris Trophy winner, will turn the page on a new chapter in his hockey journey. Penguins' GM Dubas brought in the elite defenseman to bolster the team's ability to move the puck. One can only begin to imagine the possibilities the electric Swedish defenseman might bring to the elite scorers on the Penguins. 
Karlsson will bring a significant offensive boost to the entire Penguins' roster. However, while it benefits the team as a whole, the core players, particularly Sidney Crosby, Evgeni Malkin, and Kris Letang, should gain the most from his presence.
Related: Ex-Maple Leafs Kasperi Kapanen: Where Is He Now?
Karlsson specifically alleviates a considerable amount of pressure from these key players. Malkin and Letang, in particular, are expected to significantly benefit from Karlsson's play. Penguins fans should expect Malkin to share significant ice time with Karlsson. It will give the prolific 37-year-old Russian a chance to maintain his high level of production, and that could be a huge benefit for a talented but aging Penguins centre.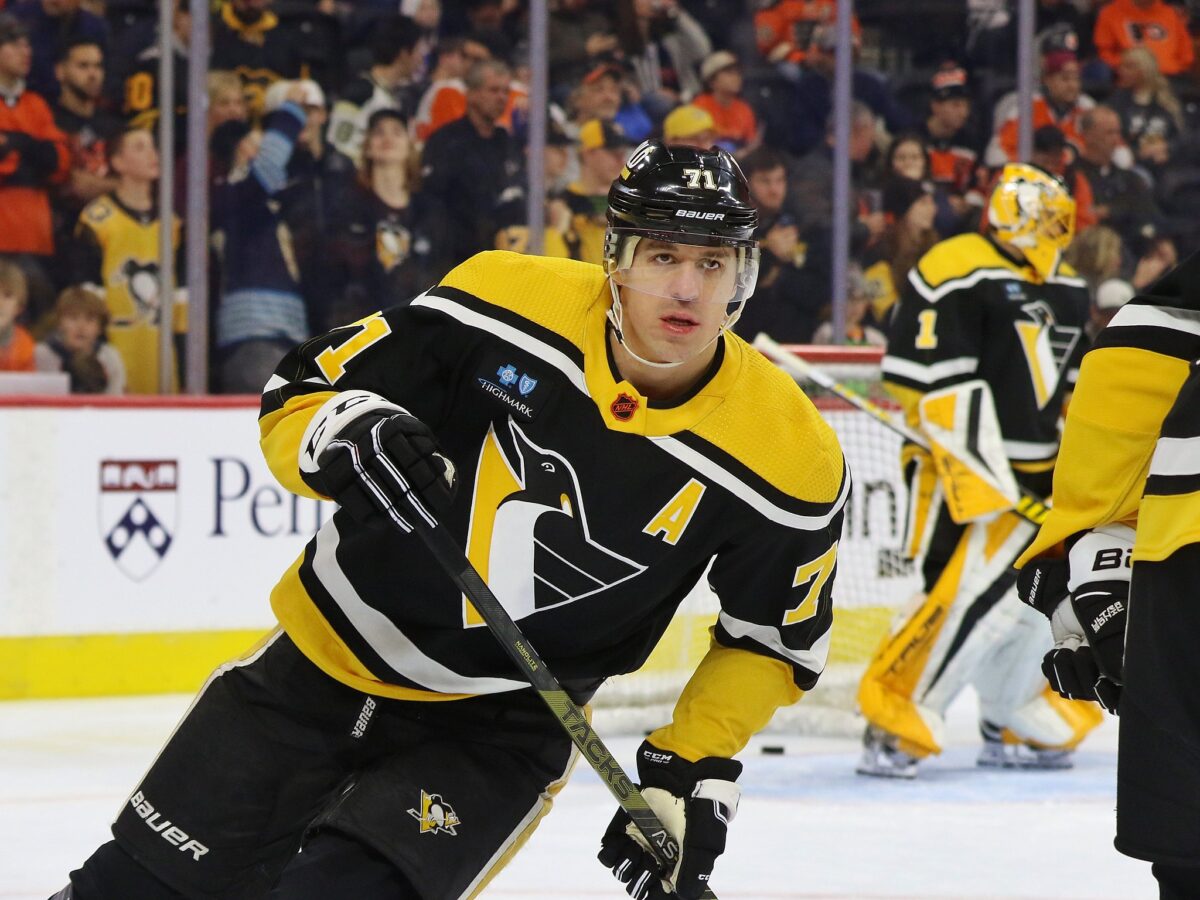 Malkin had a solid offensive season in 2022-23. He's still a point-a-game player, and Karlsson's presence on the back end should unlock even more chances for him to continue to be an offensive contributor.
Perhaps the Biggest Beneficiary Is Karlsson Himself
Although Karlsson's career trajectory has been notable, he admits having been in a bit of a funk over the past few seasons. After nine successful years with the Ottawa Senators, where he won the Norris Trophy twice and captained the team, he was traded to San Jose in 2018. But, playoff success eluded him. He admits to having lost his passion for the game.
Related: Penguins: 6 PTO Candidates to Consider for the 2023-24 Season
Interestingly, it wasn't the trade to Pittsburgh that reignited that flame. As Karlsson tells it, he rediscovered his passion for the game last season in San Jose. Despite missing the playoffs, Karlsson found "joy" in playing hockey again. 
---
Latest News & Highlight
---
Karlsson noted, "I feel like I'm in a really good spot in my life right now. I had a lot of fun playing hockey last year and coming to the rink every day even though it wasn't under the easiest of circumstances and we didn't win many games. I credit everybody in San Jose from the coaching staff to my teammates there. We had fun together and we made it fun coming in and putting in the work. That was something that looking back probably was missing a little bit from the previous years."
Karlsson's in Better All-Around Health
He attributes that transformation to improved mental and physical health, personal stability, and the positive atmosphere of the Sharks team. For that, Karlsson commends not only his teammates but also the coaching staff for helping make the game enjoyable.
As Karlsson put it, "I don't know the reason for a lot of things but I think, first off, I've been healthy for a longer period of time now. I think that really showed and it made me feel a lot better about myself in a lot of different ways." 
Related: 6 Penguins With a Ton of Pressure On Them This Season
Karlsson added, "I think my personal life and my family are in a good place and kind of settled a little bit. It's just been a lot of things throughout the years I think that have been hard to deal with in a way. At the time, you don't really think it affects you that much but looking back it's always not as easy to deal with certain things like injuries and some other stuff."
The Bottom Line
For Karlsson, the ultimate goal remains winning the Stanley Cup, and he's eager to contribute as one of the Penguins' core of elite players. He looks forward to joining forces with Crosby, Malkin, and Letang. This trio has already won the coveted trophy three times, but I can't imagine that winning the Stanley Cup ever really gets old. 
Karlsson's story is an interesting one. It's a testament to the fact that, even if you will one day become a certain Hall of Fame player, you need to have support to become resilient. It can't always be easy for athletes.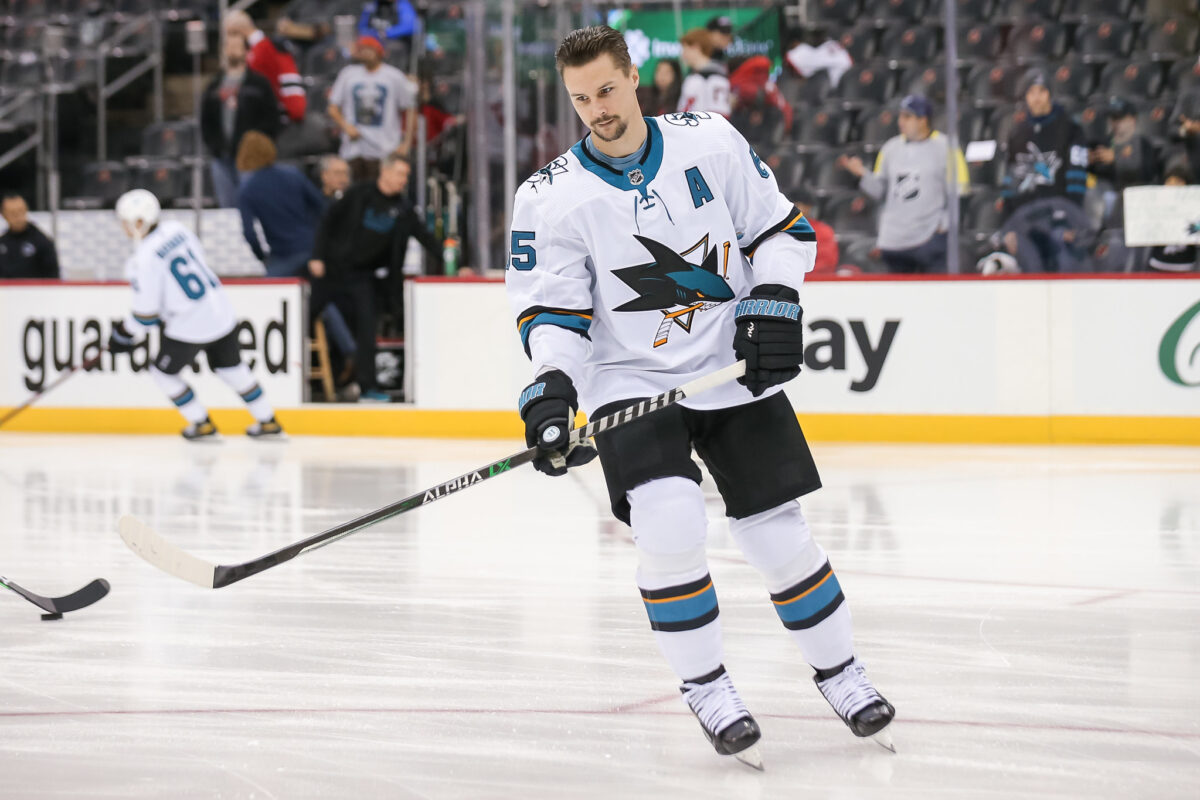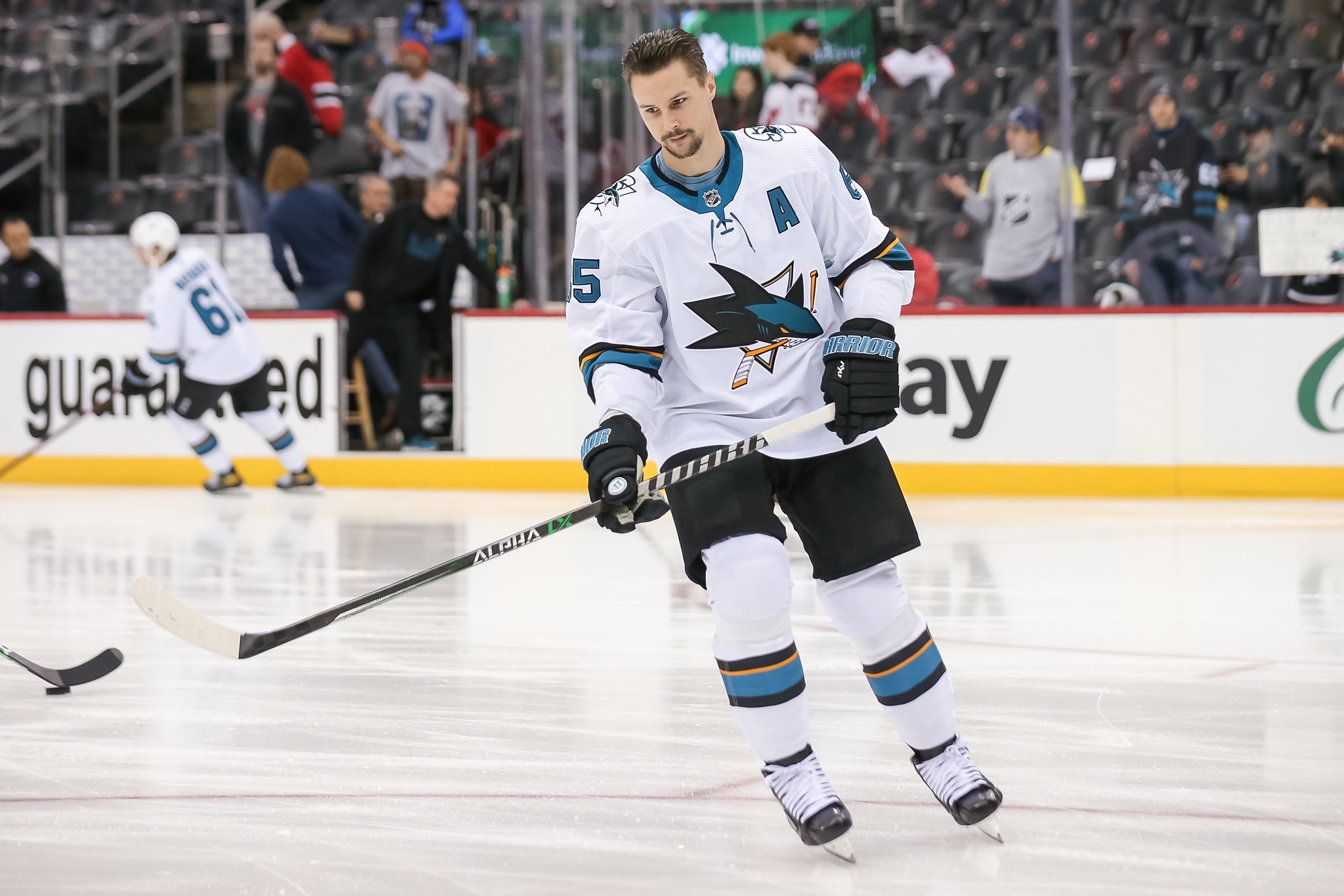 The bottom line is that Karlsson's story highlights the significance of finding balance both on and off the ice. It's also about how a renewed passion can fuel success, even in the face of challenging circumstances. 
Karlsson's arrival in Pittsburgh adds a new dimension to the Penguins' quest for another Stanley Cup victory. Good luck to him as he teams with some of the best players in hockey.
---
---