In the dying minutes of a pivotal Game 4 matchup between the Pittsburgh Penguins and Washington Capitals, with Pittsburgh leading 3-2 and Capitals goaltender Braden Holtby on his way to the bench to pave way for an extra skater, T.J. Oshie's stick caught Nick Bonino up high sending him to the box and putting the Penguins on the powerplay. When replay revealed that Bonino had bought the call — an embellishment by jerking his head back despite Oshie's stick not actually hitting him — it sparked a firestorm of debate across the hockey world.
It was a performance that Gordon Bombay would have applauded in the first Mighty Ducks movie.
https://twitter.com/SportsnetSpec/status/859954837223374848
A game this important impacted on a phantom penalty will do this. Some were even calling for Bonino to be suspended for embellishing. But the problem with being irate over this occurrence is that it's something that happens in hockey almost every night and in the postseason when the stakes are at their highest, players will find every possibility to buy a call and give their team an advantage. Bonino did nothing wrong, just as Nick Foligno didn't when the Penguins were sent to the box after his emmy worthy performance in round one.
Can you really blame these guys?
Deja Vu
Last spring, during the Penguins' second-round matchup with the Capitals, both players involved in last night's questionable call experienced a very similar scenario. Except, the roles were reversed.
In retrospect, was Bonino's embellishment all that controversial? It's a common play, and to see some of the same folks that defended Matt Niskanen's recent cross-check to Sidney Crosby's head as a hockey play now calling for further disciplinary action on this is perplexing. Mind-boggling, really.
During his postgame media scrum, Oshie simply alluded to the fact he can't take a penalty at a crucial time like that. He put the blame on himself, as he should. The stick may not have hit Bonino in the face but it was within inches of catching his chin and that's setting himself up for failure in this scenario. When you consider Ovechkin's slash on Crosby, his slashing penalty last night, Niskanen's cross-check to Crosby's head and now Oshie having his stick high enough for this to occur you'll notice a trend with the Capitals. It's simple, you have to control your stick.
Game 4 Wasn't Decided on This Call
While this story will dominate a lot of conversations following a Game 4 loss that has the Capitals on the brink of elimination, it's important to remember that the Penguins won this contest without Crosby, Conor Sheary, or Kris Letang who will miss the entire postseason. Oh, and with their backup goalie, though it's hard to look at Marc-Andre Fleury in that light.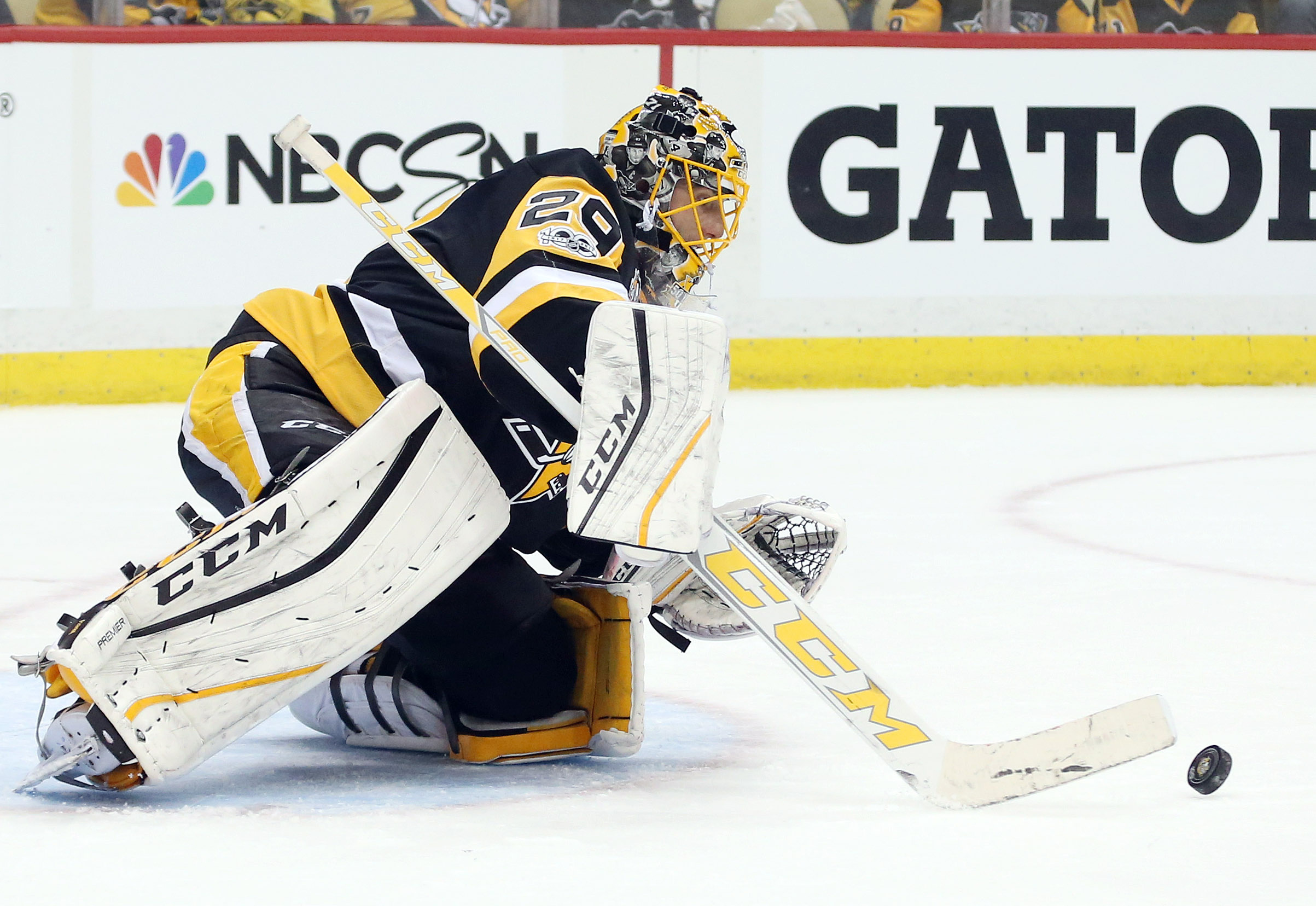 Crosby's injury put the Capitals in a unique situation and may have added more pressure on them than the Penguins. Trailing the series 2-1 heading into Wednesday night's contest, they were facing a Penguins team that was missing arguably their two most important players in Crosby and Letang and needed to tie this series. They not only needed it to save their season, they also needed to exorcise their playoff demons and work toward getting over their second-round hump. They failed, and it wasn't because Oshie took a late-game penalty.
The Capitals surged in the final two frames and like we've seen throughout this playoff season, the Penguins absorbed their blows and countered. Fleury was spectacular yet again and the Penguins now have Washington in a chokehold, with the possibility of sending them packing with President's Trophy in hand — a trend these days for these two contestants.
The penalty on Oshie with under two minutes remaining in a one-goal game is, of course, a huge call. But the Penguins willed their way to a win on Wednesday night and look more and more capable of repeating as Cup champions by the day. Bonino buying a penalty is the least of Washington's concerns at this point, as their nightmare scenario — losing to the Penguins in the second round again — is unfolding in front of them.