While most of the hockey world was focused on the playoffs, the Pittsburgh Penguins quietly went about their offseason business. After a disappointing end to the regular season wherein they missed the postseason for the first time since 2006, general manager (GM) Ron Hextall and president of hockey operations Brian Burke were both dismissed as the new ownership group attempts to right the ship. The Penguins will have to answer a lot of questions about the state of their franchise both now and in the future. Sidney Crosby's future has turned into a quasi-conspiracy, and the contracts extended to Evgeni Malkin and Kris Letang are starting to raise some doubts.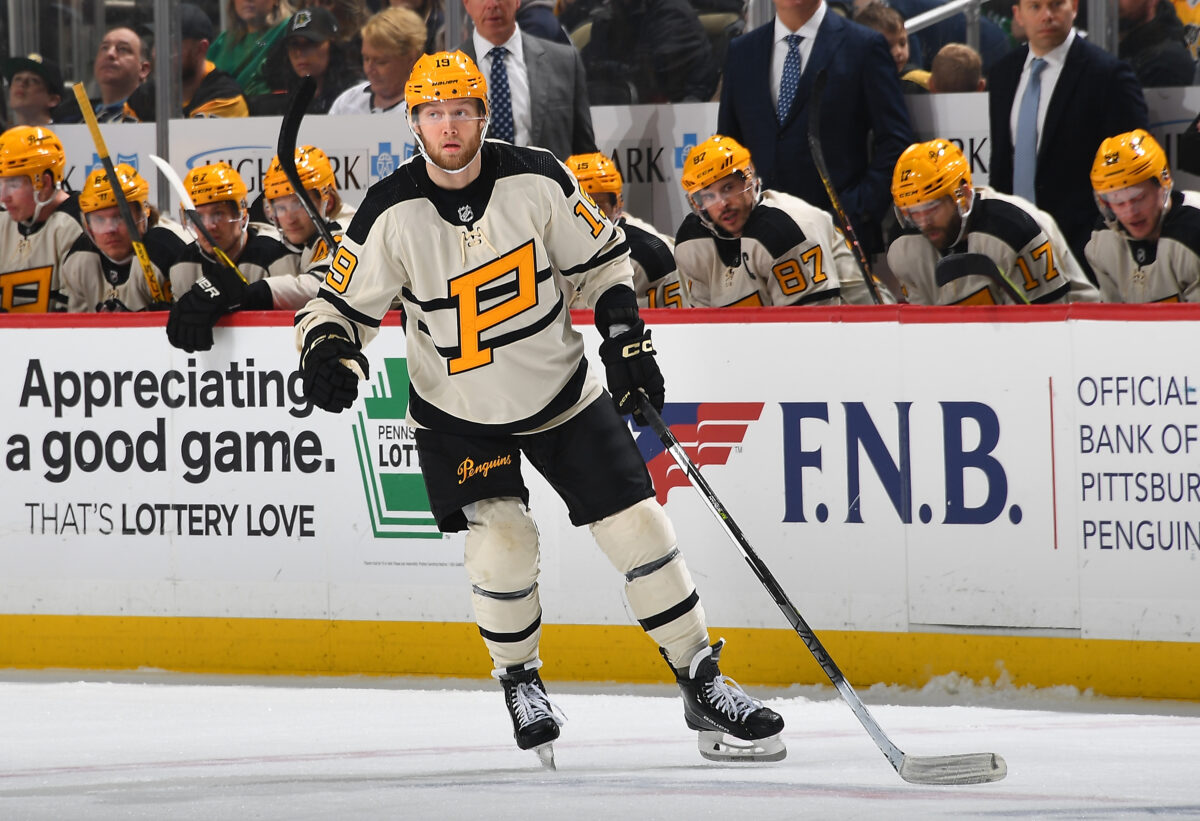 However, the Penguins also put pen to paper on a one-year, $775,000 contract for forward Alex Nylander, avoiding his pending unrestricted free-agent status. By doing so, the Penguins are committing to his development and proving that they're focused on their young players, at least enough to offer them continuing opportunities.
Nylander Needs A Chance to Prove Himself After Impressive AHL Season
After arriving from the Chicago Blackhawks via trade mid-way through last season, Nylander was immediately assigned to the Wilkes-Barre/Scranton Penguins of the American Hockey League (AHL), where he spent the bulk of the previous two campaigns. He enjoyed considerable success in the AHL, scoring 39 goals and 41 assists for 80 points. His impressive play earned him multiple call-ups to the big club, where he appeared in nine games. From March 7 until the end of the season, he was recalled five times and demoted a further four times. On April 6, he was recalled and demoted mere hours later. This inconsistency came as a noticeable contrast to much of the opinion surrounding his arrival, as he was heralded as a highly-skilled offensive talent with an off-the-charts hockey IQ.
Although he only totaled two points across his nine appearances, he demonstrated his potential in the clutch, as he scored the game-winner in what was then a must-win contest against the Detroit Red Wings. In a culmination of what seemed like his entire career up to that point, he channeled the necessary grit to find the back of the net and preserve the Penguins' chance at a postseason berth.
Related: Penguins' Best & Worst Moves Under GM Ron Hextall
---
Latest News & Highlights
---
The combination of his AHL numbers and what he showed during his limited NHL time earned him a contract extension, and it will allow him the opportunity to further prove himself. He had ingratiated himself with the previous management group, and the fact that he was offered an extension during a period of such internal upheaval demonstrates that the Penguins are still committed to his development.
Nylander Deal Can Be a Blueprint For Other Young Players
One of the reasons for the Penguins' first playoff miss in 16 years was head coach Mike Sullivan's lack of willingness to stray from playing underperforming veterans, a point that has previously been made by me as well as my colleagues. Not only did that result in various in-game blunders which contributed to an underwhelming season, but it also deprived the team's other young players of a legitimate chance to establish themselves as future assets. Along with Nylander, forward Jonathan Gruden is a prospect who wasn't given much of an opportunity; he appeared in three games, averaged only 5:20 of ice time, and recorded no points. Despite this, Sullivan stated that he had seen Gruden's AHL numbers and was impressed – he totaled 16 goals and 15 assists for 31 points in 54 games played.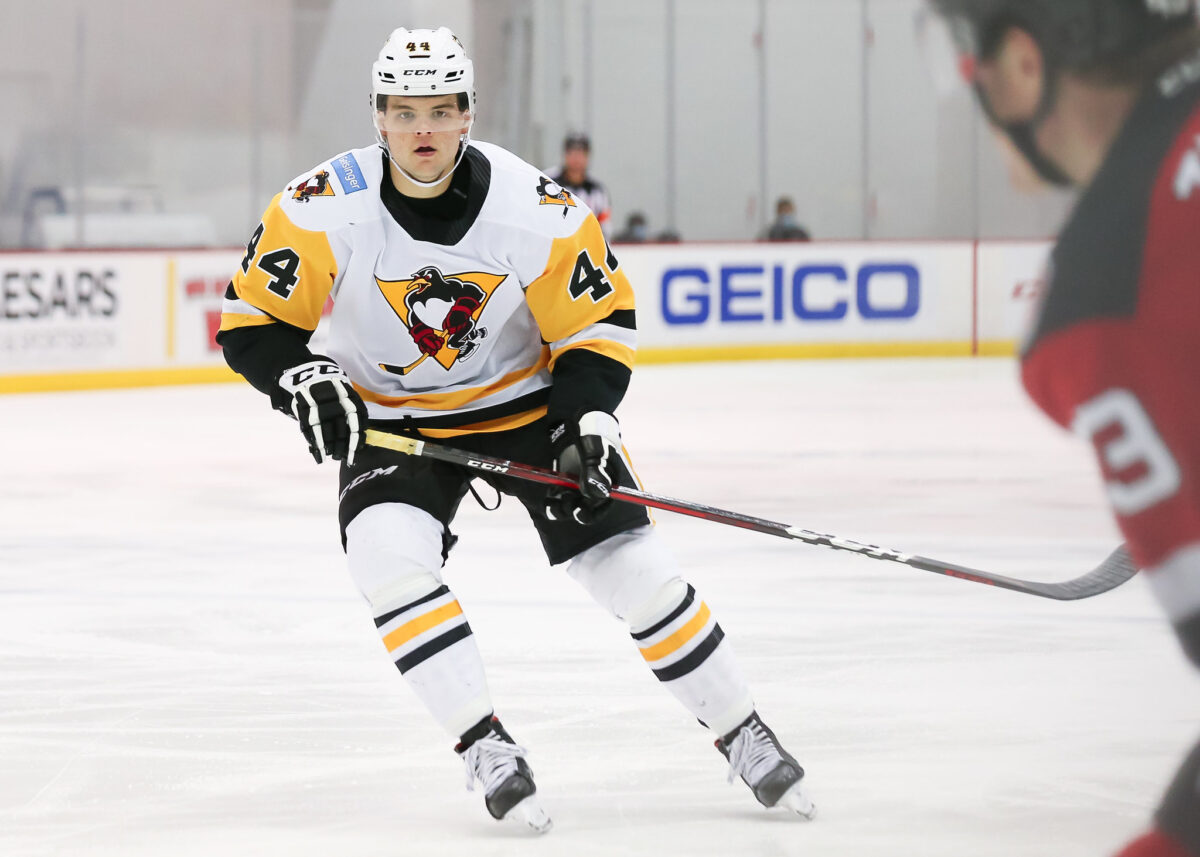 Nylander and Gruden represent bastions of youth on a Penguins' team with the oldest average roster in the league. Nylander is 25 and Gruden is about to turn 23, and their presence in a lineup that already includes Ryan Poehling (23), Ty Smith (22), Pierre-Olivier Joseph (23), and Drew O'Connor (24) could galvanize the team and take pressure off some of the Penguins older stars, should the need arise. Crosby and Malkin don't seem as though they're slowing down any time soon, but if there does turn out to be a drop in production, Nylander and his other Wilkes-Barre/Scranton teammates can provide a strong backup plan if given the chance.
The Penguins' transition period began with the firing of many of the team's executives and continued with Nylander's contract extension. He represents the future of the organization and can develop into an excellent addition to the team if given the proper opportunity.