The Philadelphia Flyers have played five games so far which is an appropriate amount of games to start analyzing the team. For the remainder of the season, this will be a regular feature; a small review of what went right and wrong for the Flyers every five games.
Record: 3-2-0
Game 1: San Jose – W 5-3
Game 2: Los Angeles – L 2-0
Game 3: Anaheim – W 3-2 (OT)
Game 4: Nashville – L 6-5
Game 5: Washington – W 8-2
The Positives
There was a lot to be happy about after watching the Flyers for five games, especially after starting the season with a California road trip followed by a meeting against the defending Western Conference champions. When the team finally returned home, they faced the reigning Presidents' Trophy winners.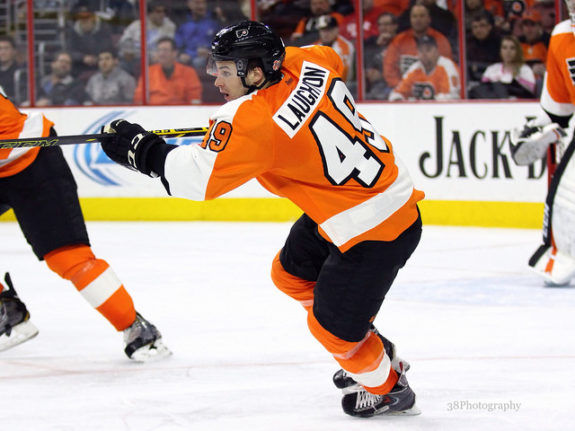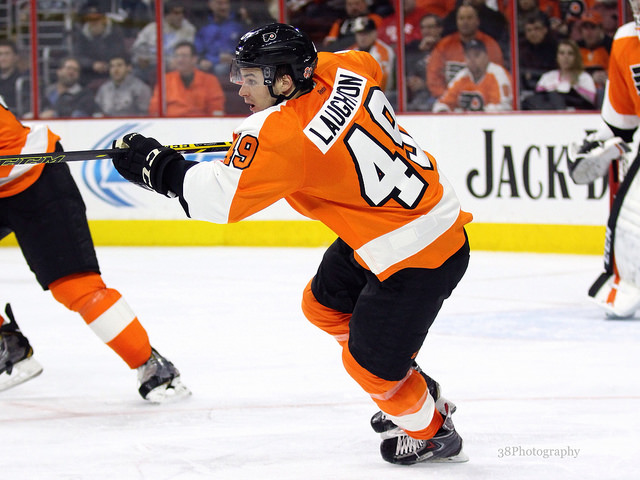 The first thing that immediately caught my attention was the significant upgrade of the fourth line. The trio of Scott Laughton, Taylor Leier, and Michael Raffl have been exceptional with their relentless forechecking and high pace.
Laughton, who was considered by many to be a bust and spent the 2016-17 season in the AHL, was given a final chance by GM Ron Hextall, who protected him in the expansion draft. He has been dynamic, posting three points in five games, including one shorthanded goal. The line boasts an impressive 60.32% Corsi For, per Corsica Hockey. Yes, it's a small sample size, but impressive nonetheless for a fourth line.
Shayne Gostisbehere has been equally impressive. After having hip and abdominal surgeries in the 2016 offseason, Gostisbehere had a down year in 2016-17, failing to build on his impressive rookie season. This summer, Gostisbehere signed a six-year contract and stated in an interview that he felt more explosive.
Now I feel really explosive, I feel really strong. I'm coming with a great summer under my belt and I'm going to keep that going into the season. It's going to be an exciting season.
So far, 'Ghost' looks like his old self, creating offense and transitioning the puck up the ice. He has eight assists in five games up and has been averaging 22 minutes a night.
Claude Giroux and Jake Voracek were huge question marks coming into the season. Would they produce?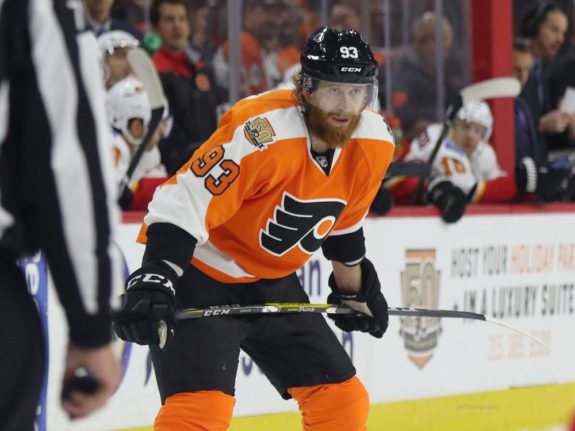 The answer is yes. Voracek has been dominant in every outing, proven by his impressive nine assists in five games. He has yet to score a goal but those will come. Giroux, who was criticized for his play at even-strength, has scored six of his seven points during 5 on 5 play. Last year, 31 of his 58 points were on the power play.
Speaking of even-strength scoring, last season, the Flyers ranked an atrocious 27th in 5 on 5 goals for. In this five-game span, the Flyers have scored 21 goals, 12 of them at even-strength and two of them shorthanded. Rather than constantly rely on the power play, the Flyers are generating high danger chances during 5 on 5.
The play of Ivan Provorov has been immaculate, which isn't surprising considering his poise and composure. Provorov is logging big minutes (23:19), playing great in all three zones and appears to be building off his rookie season nicely.
The rookie Robert Hagg has been quiet but impressive, which may prove useful for the Flyers. Hagg doesn't have any explosive characteristics, he's just good at everything and keeps it simple, a Niklas Hjalmarsson type. Also on the list of rookies is Nolan Patrick, the second overall pick. He has been stellar early on, notching a goal and an assist centering the third line with Travis Konecny and Dale Weise. He started the season on the second line but was moved down after a few games, which was the right move.
The Negatives
Last season, coaching was kryptonite for the Orange & Black. Dave Hakstol was often under the gun for some questionable lineup decisions which included scratching young players in favor of veterans like Andrew MacDonald. While those problems still persist (notably Travis Sanheim being a healthy scratch), Hakstol has made the club much faster and more competitive.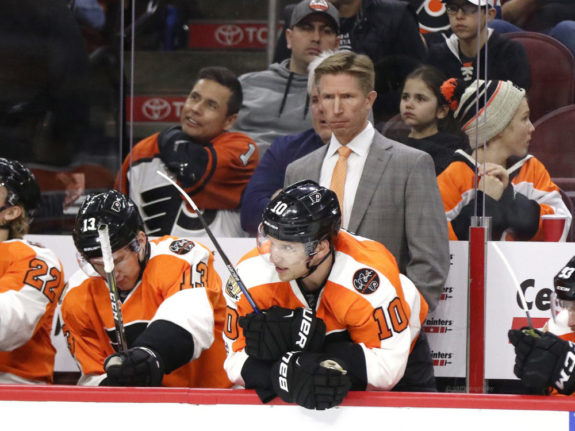 However, during their game in Nashville against the Predators, Hakstol cost the Flyers a point by challenging a goal scored during a 5 on 3 power play. The call was not overturned and the Flyers were forced to head back to the penalty kill down two men. Filip Forsberg scored the game-winner en route to a 6-5 win for the Predators.
The goaltending, while not exceptional, has been decent. Newly acquired goalie Brian Elliott has started four games, boasting a 3-1 record with a .894 save percentage and 3.25 goals against average. It's still early, which means Elliott has time to improve his numbers but he sometimes looks shaky between the pipes.
One major gripe is the play of MacDonald. The 31-year-old is still a liability in all three zones, yet continues to play around 20 minutes a night. Rather than have a promising young defensemen play (i.e. Sanheim or Samuel Morin), MacDonald is taking up that spot and forcing Provorov to carry his weight. This needs to be dealt with by the coaches as soon as possible.
Quick Recap
The Flyers have had a great start to the year and everything seems to be clicking. Barring a few lineup changes, the roster is almost perfect and all four lines are capable of generating offense and sustaining offensive zone pressure. The Flyers have been known for cycling the puck, moving it up to the point and taking shots from there. This season, they have managed to create more chances from below the goal line with crisp passing and sheer speed.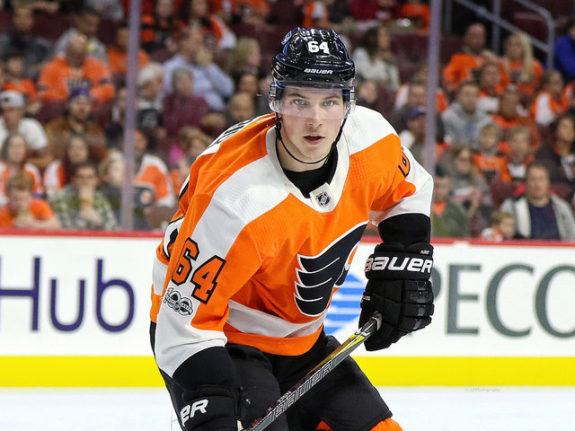 The team routed the Washington Capitals 8-2 last Saturday and proved they can be dangerous in every facet of the game (shorthanded, power play and at even strength). They're averaging 4.20 goals for per game (tied for second in the NHL), but it's a small sample size. Last year, the team was 2-2-1 in their first five games. The Flyers are looking much better this year despite only amassing one extra point.
Former intern at The Hockey News. Young, passionate hockey writer with a wealth of hockey knowledge. Journalism graduate. Always following the current hockey news in the NHL and CHL. Primarily write about the Philadelphia Flyers.