Along with so many others, I discounted what the Pittsburgh Penguins were capable of. The Washington Capitals — despite needing multiple overtimes to eliminate an eighth-seeded Maple Leafs squad in round one — should have been unstoppable. They needed to be unstoppable. And they needed to exorcise two playoff demons — the Penguins and the conference semi-finals, after so many disappointing playoff exits that followed highly successful regular seasons.
The 2016-17 Capitals seemed different but here we are… Again. 
The second round matchup between these two juggernauts ended up being exactly what most of the hockey world anticipated. It was a hard fought series with plenty of ups and downs for both teams but ultimately, Washington deserves a lot of credit for how dominant they were throughout. The Penguins, though, were the resilient group we've all come to expect in the Mike Sullivan era and while they were certainly pushed to the brink of elimination — cast aside by almost everyone prior to a Game 7 that would follow two beatings at the hands of the Capitals (outscored 9-4 in Games 5 and 6) — they displayed the poise and resolve of a true champion. We're witnessing something very special in Pittsburgh right now, and that shouldn't be taken for granted.
Why Not These Penguins, Again?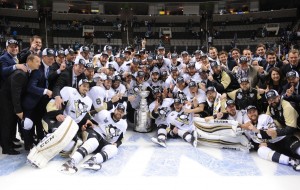 Last season, with Pittsburgh beginning to surge with Sullivan at the helm, I posed the question of; Why not the Penguins? Now, nearly 12 months after they hoisted the Stanley Cup, they've returned to the Conference Finals and at this point, they've essentially eliminated both teams that were well equipped to stymie their dreams of repeating. No one has been able to win back-to-back Cups in the salary cap era but this Penguins group just might be the team to do it.
One of the main reasons for an inability to sustain that sort of success is cap implications normally lead to high turnover in the NHL. Thanks to an impressive job by general manager Jim Rutherford, the Penguins were able to retain 97-percent of last season's championship lineup which, according to an analysis by the Pittsburgh Post-Gazette is the second-best retention rate since the 2004-05 lockout. Only the 2011-12 Los Angeles Kings were able to retain more of their championship roster.
In other words, if your optimism around Pittsburgh's chance at another Cup parade later this summer continues to grow, it's well-warranted.
The combination of youthful exuberance, veteran presence and of course, the skill of other-worldly talents like Sidney Crosby and Evgeni Malkin obviously provides the Penguins with a competitive advantage over most. Combined with Marc-Andre Fleury's stellar goaltending, this team has gone from losing their top defenseman and questions about whether they could still contend or not, to likely favorites for hockey's ultimate prize in a two-week span.
There are plenty of challenges awaiting them in the very near future, but there's no reason for anyone to doubt them going forward. At least, I know I won't.
Overcoming Obstacles
The NHL's current playoff format meant less than ideal matchups for the Metropolitan Division this postseason. Three of the top four teams in the league throughout the regular season would ultimately face off in one way or another, with only one of those groups advancing to the conference final. There's one major reason it was Pittsburgh that moved on.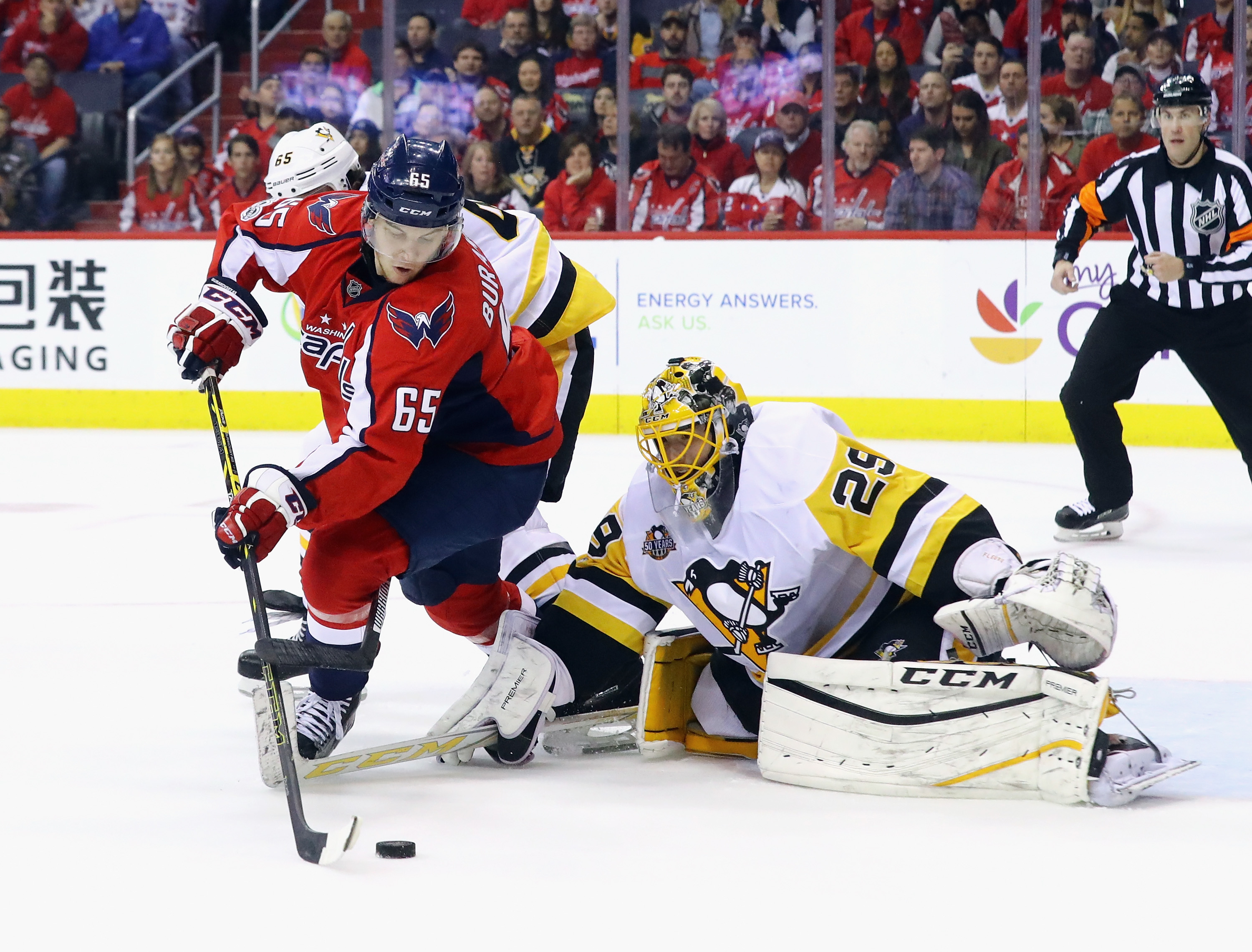 Fleury has been phenomenal throughout the first two rounds. His 29-save shutout in Game 7 at the Verizon Center in Washington D.C. leaves little up for debate in that regard. Since January 2016 the Penguins have been a team that dictates play, owns the puck and relentlessly pressures opponents into costly turnovers. Their talent capitalizes quickly and their ability to deploy three true scoring lines makes them a matchup nightmare. That hasn't been the case without Letang, though.
Letang is the engine that drives Pittsburgh's attack. Without him, they've been dominated in all three zones by both the Capitals and Columbus Blue Jackets. But they survived, and in turn, they've given themselves a real shot at returning to form in terms of their puck possession approach.
The Ottawa Senators — Pittsburgh's upcoming opponent — is a subpar possession team that finished the regular season with a minus-2 goal differential. In fact, they're the only team to make the postseason with a negative goal differential. A full matchup preview is a conversation for another time but simply put, Pittsburgh should theoretically be able to impose their will on the Senators and will likely overcome the obstacles they faced in the first two rounds against much more formidable opponents. That isn't guaranteeing victory, but things look good for Pittsburgh after eliminating Washington and Columbus.