Nashville Predators general manager David Poile told fans at the Music City Sports Festival on May 30 the club was not likely to be active in free agency.
When July 1 came, Poile seemed to have forgotten what he said a month ago, signing defenseman Barret Jackman and forward Cody Hodgson and trading for center Max Reinhart from the Calgary Flames. In addition to adding three new players, the Predators re-signed Mike Ribeiro to a two-year, $7 million contract and traded Magnus Hellberg to the New York Rangers in exchange for a 2017 sixth-round pick.
Poile fooled everyone, but it was for the best.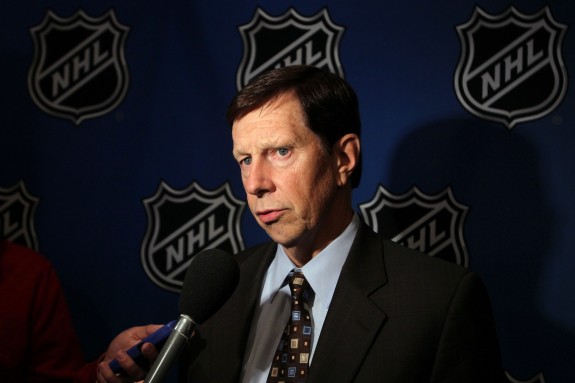 Ribeiro Returns
Re-signing Ribeiro was a difficult task for the Predators. Nashville initially offered Ribeiro a two-year, $6 million contract but was turned down without a counteroffer.
.@JSportsnet says he spoke to David Poile during the draft about Mike Ribeiro: "I just don't understand why he hasn't signed yet."

— Adam Vingan (@AdamVingan) July 1, 2015
On Tuesday, Poile essentially gave Ribeiro an ultimatum — either you sign today or not at all. With a strong deadline in place, the next day, the two sides came to an agreement in the form of a two-year, $7 million contract. Despite reportedly receiving interest from four or five other NHL teams, Ribeiro wanted to stay in Nashville.
"It was always in the back of my mind that I wanted to sign here, first and foremost," Ribeiro told Adam Vingan of The Tennessean. "It didn't really matter, the other teams. It would have been hard for me to move again, so my goal was to sign here and really find a fair deal for both sides.
"(General manager David Poile) was supportive of me last year, he believed in me. (Head coach Peter Laviolette), too. My teammates, my family was happy here, so it was almost common sense to stay here. … It didn't really matter how much more I could make on the market. It was really just staying here (that) was the important thing."
As Nashville's top centerman, Ribeiro ranked second on the team in scoring with 62 points (15 goals, 47 assists) in 82 games.
Despite ongoing sexual assault allegations from his former Texas nanny, Poile feels comfortable moving forward with Ribeiro.
"Last year before we signed Mike [Ribeiro], we talked to he and his family a lot about his past, and I guess you'd say his plan and commitment for moving forward, both on and off the ice. After a lot of time, a lot of discussion, we did sign him last year to a one-year deal, and for that one-year deal, it provided us an opportunity to cut any ties if anything went wrong. As it turned out, Mike was a good teammate and a productive player. He did make us aware of the potential of the civil case last year, but he told us, as he has now, that he's prepared to vigorously defend this civil suit. The civil suit was filed in March, and at that time and now, we do not think it's appropriate to comment since this case is in the legal process. I think it's important to point out once again, this is a civil case and there have been no criminal charges filed or alleged. From our end, after reviewing the case with the NHL and some law enforcement representatives, we're comfortable moving ahead.
Jacking the Defense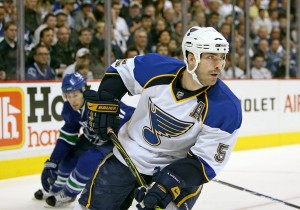 Nashville's already elite defense corps got even better with the signing of Jackman to a two-year, $4 million deal.
The 34-year-old veteran has played 803 games — his entire NHL career — for the St. Louis Blues and was the longest-tenured professional athlete in the city of St. Louis' history.
Last season, Jackman scored 15 points (2 g, 13 a) in 80 games, and his 108 hits led all Blues defensemen.
Nashville sought a veteran blueliner, but he had to be left-handed in order to play alongside either Ryan Ellis or Seth Jones. The best available — at the right price — was Jackman, and the Preds fortunately landed him. With Jackman, Jones or Ellis can jump into the play — a strength in their respective styles — without having to worry about the defense being exposed.
Also, Jackman will be relied upon to kill penalties. In St. Louis, he averaged 2:16 of shorthanded time on ice per game.
"I think this is a perfect fit for our defense," Poile said. "His biggest asset to us is that he kills penalties. In theory, he should be the first one to go out and kill penalties. I can't tell you how important that will be to us, allowing Shea Weber and Roman Josi to rest."
As it stands, the defensive pairings for the upcoming season could be Josi and Weber, Jackman and Jones, and Mattias Ekholm and Ellis with Victor Bartley as an extra. It cannot get much better for the Predators.
Hodgson's Redemption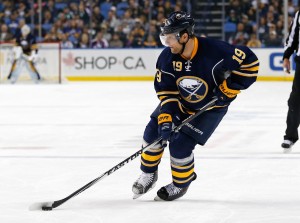 It has become apparent that Nashville is not shy on taking chances on under-performing players seeking redemption. Last year, Poile signed Ribeiro to a one-year, $1.05 millon contract after the Arizona Coyotes bought him out of a four-year, $22 million contract citing "discipline issues."
This year, the Preds are doing the same thing with Hodgson, signing the 25-year old to a one-year, $1.05 million deal.
Hodgson is coming off his worst season ever, scoring just 13 points (6 g, 7 a) in 78 games with a minus-28 rating. He was slowly dropping down the Buffalo Sabres' totem pole until eventually being on the fourth line or healthy scratched. The terrible year forced the Sabres to buy Hodgson out with four years remaining on his six-year, $25.5 million contract.
In Nashville, Hodgson will have a lesser role as a third-line center, though the 2008 10th overall pick has the potential to be a top-six forward. Hodgson totaled 78 points (35 g, 43 a) in 120 games with Buffalo from 2012-14.
"I want to be a part of something that's a success and contribute to that." -Cody Hodgson on signing with the #Preds pic.twitter.com/5AF9MoXBsm

— Brooks Bratten (@brooksbratten) July 1, 2015
Max-ing Center Depth
The least prominent move of the day was acquiring center Reinhart from the Flames in exchange for a conditional fourth-round selection in the 2016 draft.
Reinhart, 23, has a goal and four assists in 23 career NHL games over the past three seasons. In 69 games with the AHL's Adirondack Flames last season, Reinhart had 39 points (15 g, 24 a).
Poile said he will realistically probably start as the number two center in Milwaukee behind Colton Sissons. https://t.co/yzAvCGwgIH

— Robby Stanley (@RStanley247) July 1, 2015
Scouting report from Elite Prospects:
"Reinhart is a speedy center with fine two-way instincts and all-around ability. He's also a good passer with solid vision and hockey sense. Always works hard on the ice and is a quality team guy. Could use some more bulk to improve his physical game."
Goodbye Hellberg
Hellberg's time in Nashville officially came to an end when the Preds traded him to the New York Rangers in exchange for a sixth-round selection in 2017.
Shortly after Marek Mazanec signed a one-year, two-way contract extension in May, it was only a matter of time before Hellberg would no longer be a part of the organization.
From an article I wrote in May predicting Hellberg's departure:
Hellberg, 24, was drafted in the second round by the Predators in 2012 and has played in just one game at the NHL level. The 6-foot-5, 190-pound native of Uppsala, Sweden has been unable to jump the goaltending depth chart due in part to Mazanec's NHL success. Mazanec, 23, has an 8-11-4 record, 2.77 GAA, .902 save percentage and two shutouts in 27 career NHL games.
Mazanec is a better option for the club long-term. He and Juuse Saros will be the Milwaukee Admirals' goalies for the upcoming season.
Subscribe to our Predators stories to get email updates every time a new story is published.
Colin Fitts is a Nashville Predators staff writer for The Hockey Writers. You can follow him on Twitter, @FittsTHW.