On Feb. 25 the New York Rangers traded winger Vitali Kravtsov to the Vancouver Canucks in exchange for American Hockey League (AHL) winger William Lockwood and a seventh-round pick in the 2026 NHL Draft. It is fitting that the player they acquired in the trade has no goals and one assist in 28 career NHL games, as Kravtsov frequently found himself benched for players such as Sammy Blais and Jake Leschyshyn who put up similar numbers.
Though Kravtsov made some mistakes during his time with the Rangers, the team deserves plenty of blame for his disappointing stint in New York and the very low return from his trade.
Kravtsov's Rocky Beginning With the Rangers
After an impressive postseason with Chelyabinsk Traktor of the Kontinental Hockey League (KHL,) the Rangers drafted Kravtsov ninth overall in the 2018 NHL Draft. He made his NHL debut with the team as they continued to rebuild during the 2019-20 season. He had two goals and two assists in 20 games, averaging 12:24 in ice time per game.
Related: Kravtsov Could Be the Steal of the Draft
---
Latest News & Highlights
---
The following preseason Kravtsov played well, scoring a nice goal on a one-timer. He also showed a willingness to backcheck and make defensive plays. Despite the impressive showing, the Rangers assigned him to the Hartford Wolf Pack of the AHL in order to avoid putting fellow-winger Dryden Hunt on waivers.
Kravtsov handled the situation poorly, refusing to go to the AHL and then requesting a trade. He wound up playing in the KHL later that season and the Rangers did not trade him during the season.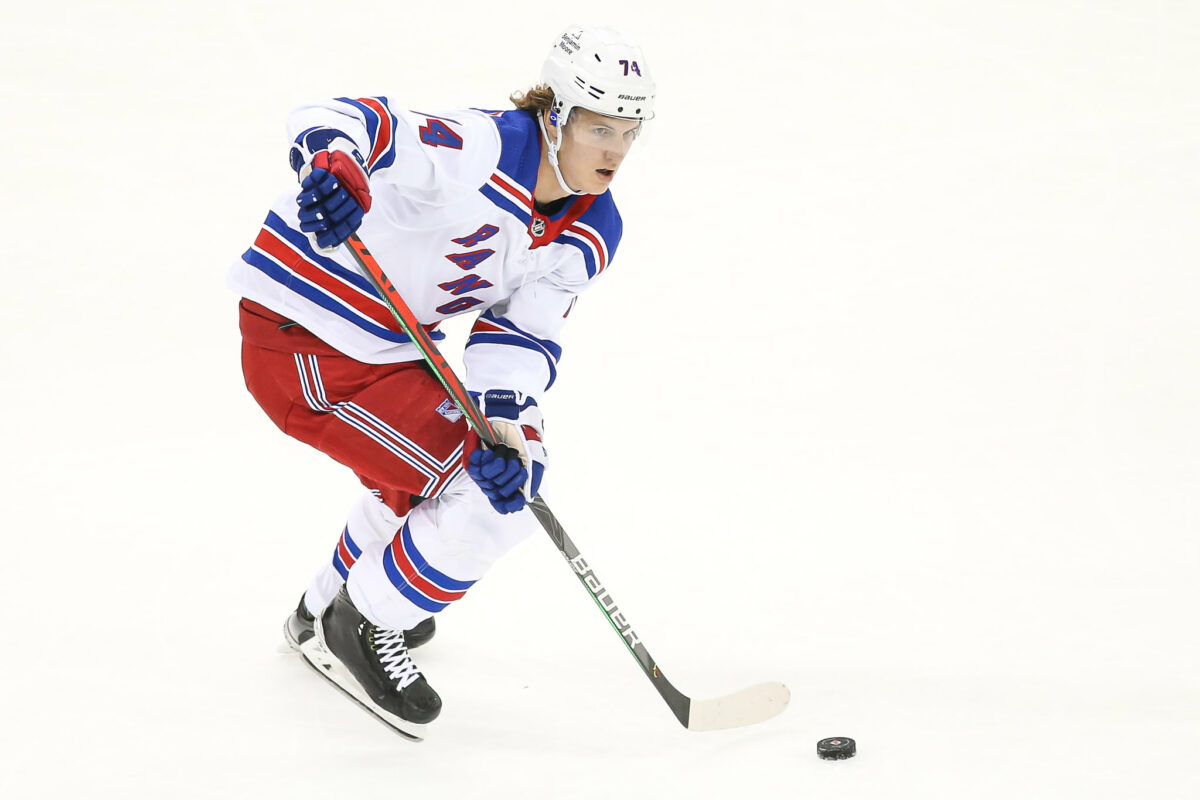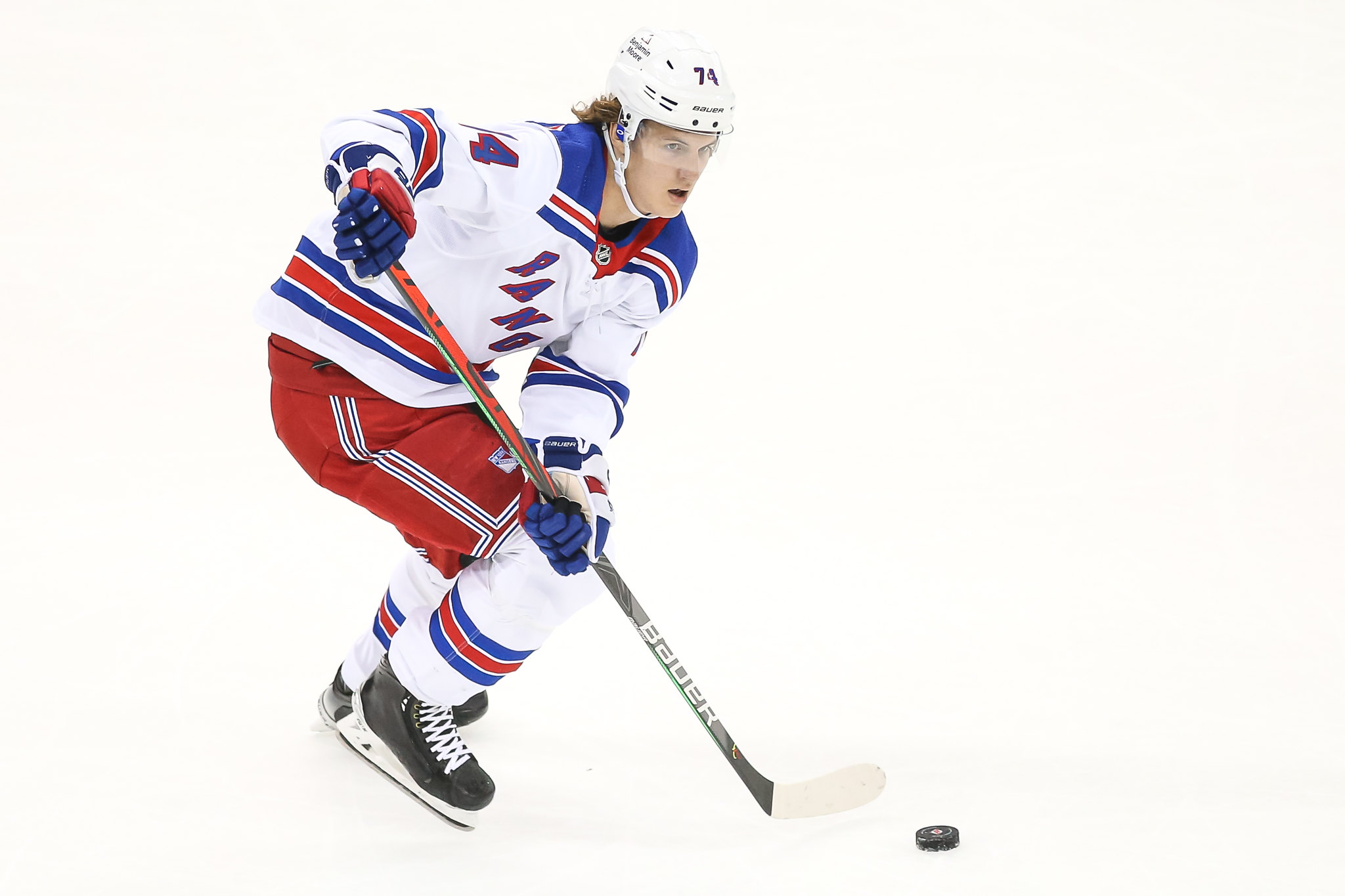 Hunt ended up spending the entire season with the Rangers and surprisingly spent a lot of time playing in a top-six role on a line with Artemi Panarin and Ryan Strome. Despite his skilled linemates, the gritty winger finished the season with just six goals and 11 assists and was minus-10 in 76 games.
This season the Rangers waived Hunt after three games and he has managed just three points in 37 games (while also playing for the Colorado Avalanche and Toronto Maple Leafs).
Kravtsov certainly hurt his chances of playing in the NHL by refusing to play for the Wolf Pack, but the team's decision to keep Hunt on the roster instead of Kravtsov was a shortsighted one. Hunt was physical but not great defensively and he did not provide much offense. He was replaceable. Kravtsov had the potential to become a top-six forward and was much more important to the team's future.
Kravtsov's 2022-23 Season
After the Rangers did not grant Kravtsov's trade request, the winger re-joined the team this season. He did not stick in a top-six role and missed time with a few injuries. Though he did not produce much offensively, he did play very well defensively and his Corsi for percentage was 55. He had three goals and three assists in 28 games.
Kravtsov once again found himself on the outside looking in as head coach Gerard Gallant opted to keep fourth-liner Blais in the lineup. The gritty winger played fairly well defensively but he had no goals and five assists in 40 games.
The Rangers ended up trading Blais to the St. Louis Blues and claiming Leschyshyn off waivers. Gallant opted to make him the team's fourth-line center rather than move Barclay Goodrow and insert Kravtsov into the lineup. Leschyshyn had two goals and four assists in 41 games with the Vegas Golden Knights last season and no points in 22 games with them this season. He also had no points with the Rangers in 13 games and his Corsi for percentage in the NHL is just 39.5. They placed him on waivers on Feb. 25.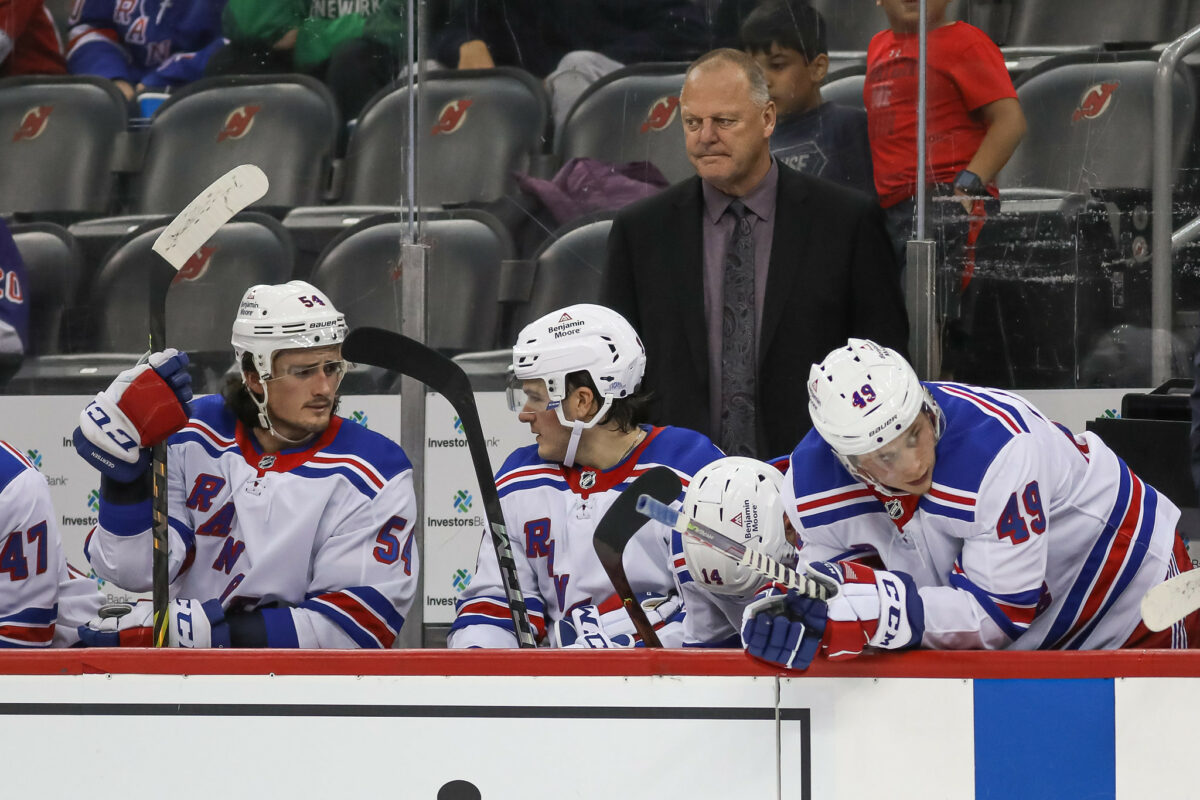 Kravtsov once again requested a trade this February and this time the Rangers dealt him to the Canucks.
In an interview on SNY on Feb. 13, Gallant said of Kravtsov, "He's a top-nine player. Right now he's not on our top nine, and he's not going to be a fourth-line player."
Though Kravtsov is not an ideal fourth-liner, he played much better than either Blais or Leschyshyn did this season. Goodrow and Jimmy Vesey have both spent a lot of the season playing in a top-nine role but they have also spent years on the fourth line and could have played in that role once again (if Gallant opted to insert Kravtsov back into the lineup). The Rangers also lowered his trade value significantly by benching him to keep struggling fourth-liners on the roster.
For Kravtsov and the Rangers Moving Forward
The Rangers have struggled to develop their skilled forward prospects for a long time and Kravtsov is the latest example. However, they have found something in their "Kid Line" of Filip Chytil, Kaapo Kakko, and Alexis Lafreniere and perhaps the trio can turn into something special for the Blueshirts.
As for Kravtsov, he should finally get an opportunity to have consistent playing time with the Canucks. Now it is up to him to make the most of it.