The New York Rangers and their fans are still feeling the effects of the 4-0 loss to the New Jersey Devils in Game 7 on May 1. The Rangers will ponder what might have been and what went wrong during the first-round series. The team will look different by the time training camp gets underway later in the year.
As much as the head coach, Gerard Gallant, may get blamed, the players are at more fault for the Rangers' underachieving in the 2023 Playoffs. The team's struggles at five-on-five and the inability to sustain a good forecheck in their losses are key reasons they lost to the Devils.
There was cause for concern for Ranger fans before the series started based on how they finished near the middle of the 32 teams in some advanced categories at five-on-five during the regular season. Let's take a look at five players who underperformed in their first-round series against New Jersey.
Patrick Kane
Patrick Kane had a disappointing few months as a member of the Rangers following the club's acquisition of him during the trade deadline. He finished with five goals and seven assists in 19 regular season games with New York but looked out of sorts. He has been suffering from a hip injury for some time now that he may need off-season surgery on.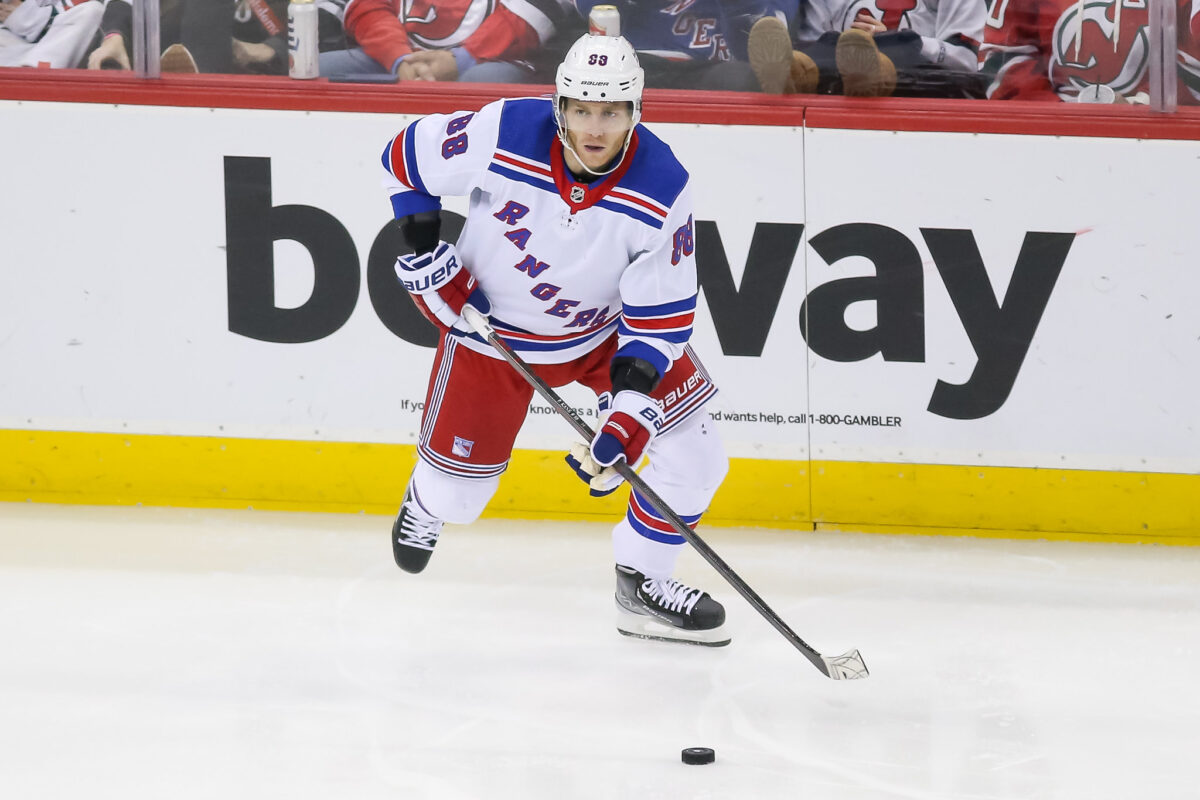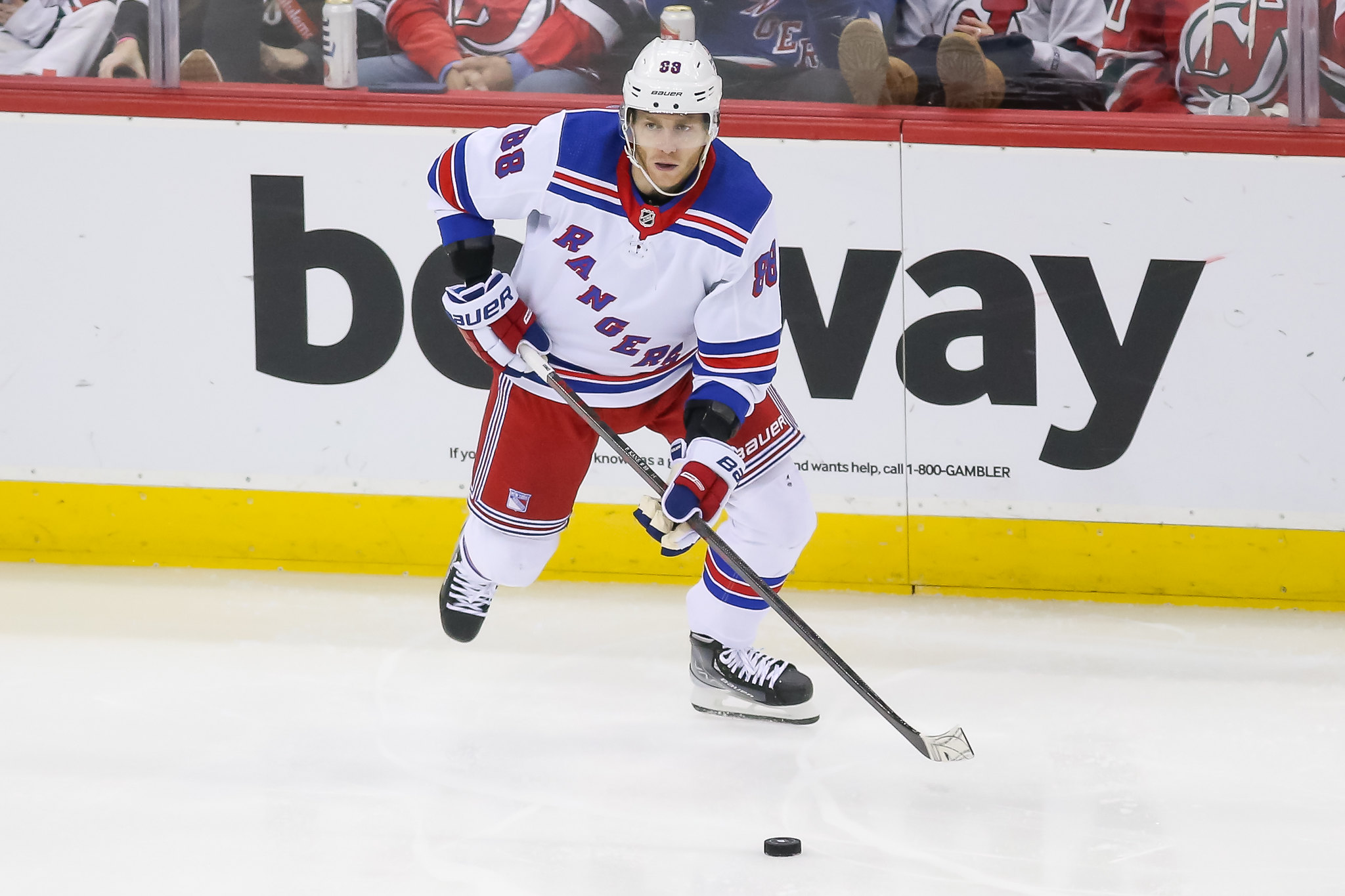 Whether it be his injury, his struggles adjusting to the Rangers, or his beginning to decline at 34 years of age, Kane did not have a good postseason outside of one contest. He finished with one goal and two assists in Game 2 on April 20, a 5-1 win for New York.
He led the Rangers with a 1.47 in expected goals for (iXG), a 26 iCF, and a 22 iFF at five-on-five play. He finished tied for second with 12 iSCF, so he was effective at creating offensive chances. However, the Devils' defensive zone coverage and the play of Akira Schmid in New York's four losses minimized Kane's ability to score goals.
Vincent Trocheck
After Vincent Trocheck signed a 7-year, $39.375 million contract with the Rangers last summer, New York felt confident they replaced their second-line center spot. It took some time for him to get accustomed to his new club, but he had a solid year. He finished the regular season with the second-highest total of his career in assists with 42 and with 64 points in 82 games.
Related: Rangers News & Rumors: First-Round Loss & More
---
Latest News & Highlights
---
However, Trocheck struggled mightily as he posted only one goal and no assists in the first-round series for the Rangers. Gallant started him on the third line in favor of Filip Chytil at the beginning of Games 6 and 7 on April 29 and May 1, respectively.
At five-on-five, Trocheck finished 12th among 18 Rangers skaters with a 14 Corsi For (iCF), finished tied for eighth with a Fenwick For (iFF) of 12, and tied for sixth with 10 scoring chances (iSCF). At all strengths, he finished tied for 13th with a 17 iCF, ninth with a 15 iFF, and seventh with 13 iSCF. He is one of several New York players that more was expected of offensively against the Devils.
Alexis Lafreniere
The trio of young Rangers forwards, Alexis Lafreniere, Filip Chytil, and Kaapo Kakko, had two goals and four assists combined in seven games. They all underachieved during the first-round series, but Lafreniere's lack of production is eye-catching. His advanced numbers at 5-on-5 were not the best among New York forwards but were not as disappointing as most of the more experienced players.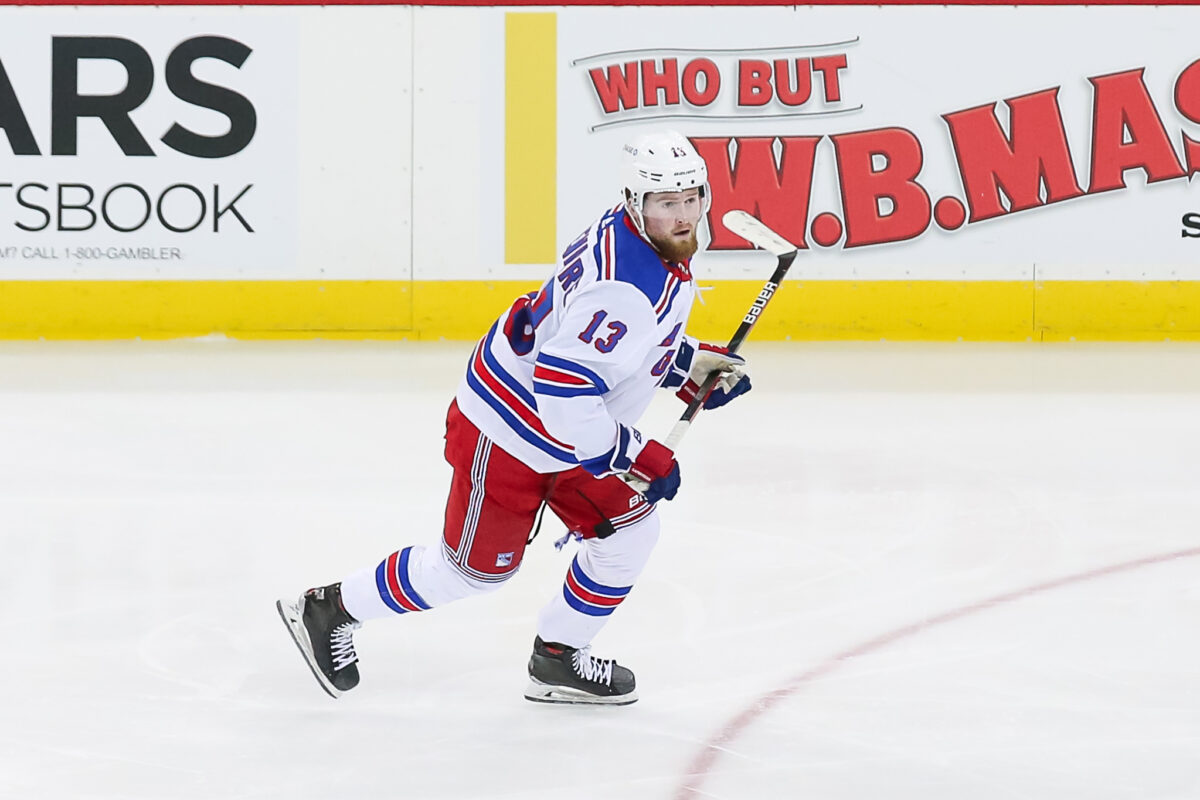 Lafreniere did not have a point in the series, and he needed a solid postseason as he will be a restricted free agent this offseason. He has been inconsistent, and the argument can be made whether he will fulfill his potential with the Rangers. Gallant moved Trocheck and Kane down to the third line with the young forward, and he was still unable to produce. I question whether he is with the best organization and head coach for him because he has talent but has been inconsistent with New York.
The former first-overall pick in the 2020 NHL Draft will not be given a long-term chance within the Rangers' top six with how the roster is constructed. He would have a better opportunity to have a bigger role on a club that is rebuilding, such as the Montreal Canadiens, Chicago Blackhawks, Anaheim Ducks, or Columbus Blue Jackets. I could see him improving as a player in a bigger role with the Canadiens and being coached by Martin St. Louis.
Mika Zibanejad
Mika Zibanejad had better numbers on the power play than at 5-on-5 during the series against the Devils. On the man advantage, he finished with one goal, three assists, and one goal and an assist at 5-on-5.
His advanced numbers were much better on the power play than at even strength as shown:
Shots
5-on-5 – 5, tied for 14th
Power play – 16, 4th
iXG

5-on-5 – 0.8, tied for 8th
Power play – 2.49, 1st
iCF

5-on-5 – 15, tied for 10th
Power play – 36, tied for 1st
iFF
5-on-5 – 10, tied for 10th
Power play – 28, tied for 1st
iSCF

5-on-5 – 6, tied for 11th
Power play – 20, 2nd

He was one of their best players in four of the five categories above on the man advantage. However, based on where he finished in those categories at five-on-five among Rangers skaters, his play ranged from average to below average against the Devils. Aside from the power play, his struggles are a reason New York failed to advance past the first round.
Artemi Panarin
Artemi Panarin is another member of the Rangers whose regular season performance consisting of 29 goals and 63 assists in 82 games was significant to the club's qualifying for the 2023 Stanley Cup Playoffs. Given his role on the team, his lack of production in the series against the Devils was another reason New York lost early in the playoffs.
Panarin finished with zero goals and two assists in seven contests. That kind of production is far below what is expected for a player with the highest average-annual-value on the club at $11.642 million, which includes a no-move clause during the duration of the contract. The Rangers are in a bind with Panarin's contract, as he will turn 32 next October and has three more years remaining on his deal.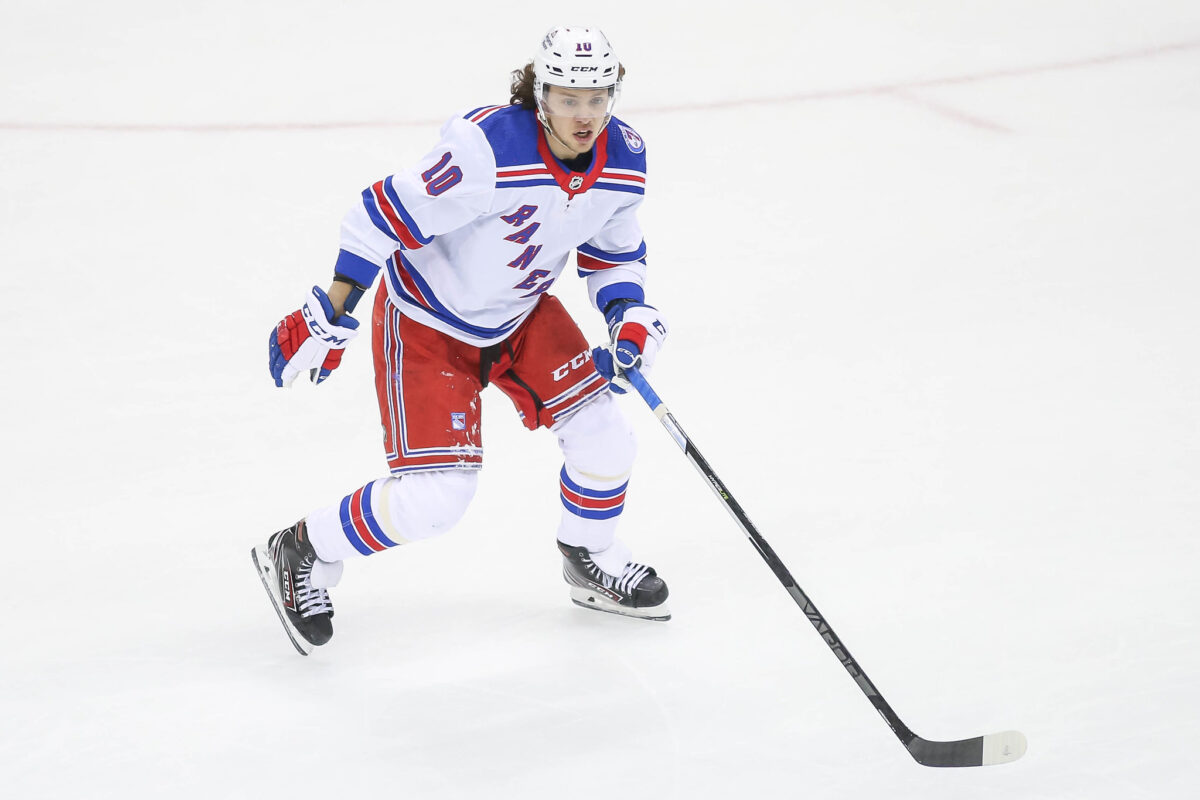 Similar to Zibanejad, Panarin's totals in Corsi, Fenwick, and scoring chances were very good on the power play. However, his totals were below average at five-on-five. The organization needs to see much more production out of him in the postseason, beginning in the 2024 Playoffs, should they qualify.
The series loss was a collective underwhelming effort from all of the Rangers not named Igor Shesterkin. He did his part in keeping the club in all of the games against the Devils.
Chris Kreider, who frequently mentions how vital Shesterkin is to their success, felt a heavy burden for his teammate's frustrations in goal, "I personally feel responsible for some of the goals they scored. Being a veteran guy, I'm supposed to be defensively responsible. Obviously, I don't want to be too conservative in a game like this, but I can't be on the ice for all four goals against and hurt us like that," (from 'Rangers lament inability to support Igor Shesterkin: 'We let him down', New York Post, 5/2/23).
The Rangers' top players were outplayed by the Devils at 5-on-5, which contributed to the club being eliminated early in the 2023 Playoffs. A club is not going to advance in the playoffs when its best players do not do well consistently, and that was New York's fate in the postseason.

*Advanced statistics from Natural Stat Trick.
---
---