Welcome to The Hockey Writers' 2023 Offseason Trade Targets series for the Detroit Red Wings. During it, we will be looking at a handful of players from each NHL team who the Red Wings should consider pursuing this summer.
---
---
This newest edition will take a close look at some New York Rangers. They lost their first-round series to the New Jersey Devils in seven games. For a team that pushed in all of their chips by acquiring Vladimir Tarasenko and Patrick Kane before the deadline, this was a massive disappointment. Meanwhile, the Red Wings have some cap flexibility, which would make them ideal trading partners in the offseason.
Braden Schneider
Braden Schneider played 81 of 82 games this season. The right-handed defender tallied 18 points, a seven-point increase over his rookie total last year. He took 79 shots on goal, laid 147 hits and blocked 130 shots while averaging 15:43 of time on ice (TOI) per game. He spent most of the season paired with either Ben Harpur or Niko Mikkola on the third pairing.
Related: 3 Red Wings' Free Agent Targets Who Could Fix The Goaltending
Right-handed defencemen are a need for the Red Wings. The only one locked in for next season is Moritz Seider, as it's rumored that Gustav Lindstrom will cross the pond to seek more playing time. Schneider could immediately fill the role of third-pairing defender. If he excels, he could be moved up to the second-pairing
In exchange for a third-pairing defender without a lot of offensive upside, a third or fourth-round pick seems reasonable. If the Rangers need a sweetener, the Red Wings could add a lower-end prospect who they aren't as excited about.
Kaapo Kakko
Kaapo Kakko was the second overall selection in the 2019 NHL Entry Draft. While he has yet to reach the level his draft status warrants, he made big strides offensively in 2022-23. He scored 18 goals and 40 points, all career highs. He has had minimal power-play time, and if given more of an opportunity, we could see a huge increase in production.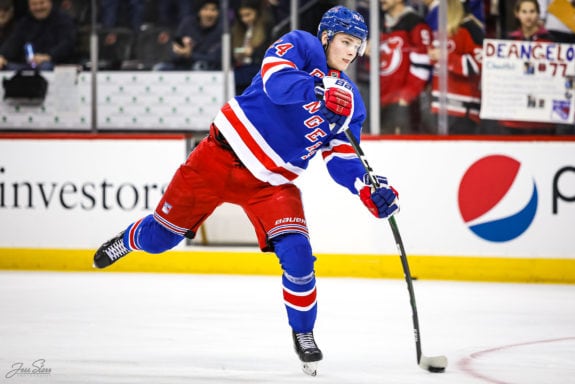 With the lack of legit middle-six options on the Red Wings, Kakko would slot in on the second or third line right away. He has played 239 regular-season games in his career, and he's primed for a breakout. He could also challenge other young Red Wings for top-line ice time and power-play minutes.
---
Latest News & Highlights
---
The price tag could be a point of contention. Because of Kakko's draft pedigree, he is worth at least a first-round pick. Filip Zadina might make more sense. A clean slate with a new organization could really help him. He's another underperforming first-round pick who has yet to live up to his draft stock.
The Red Wings could also add a pick from one of the later rounds in the upcoming draft to make a deal more appetizing. However, no salary would be retained by the Rangers, as Kakko's $2.1 million contract is easy to digest.
Vincent Trocheck
Vincent Trocheck had a decent season anchoring the Rangers' second line. His 62 points in 82 games averaged 0.77 points per game, which is about his career average. He signed a seven-year contract with the Rangers in the offseason, and they will be paying him $5.6 million for the next six years. He has a no-movement clause (NMC) for the first three years (including this one) with a modified NMC for the remainder of the deal.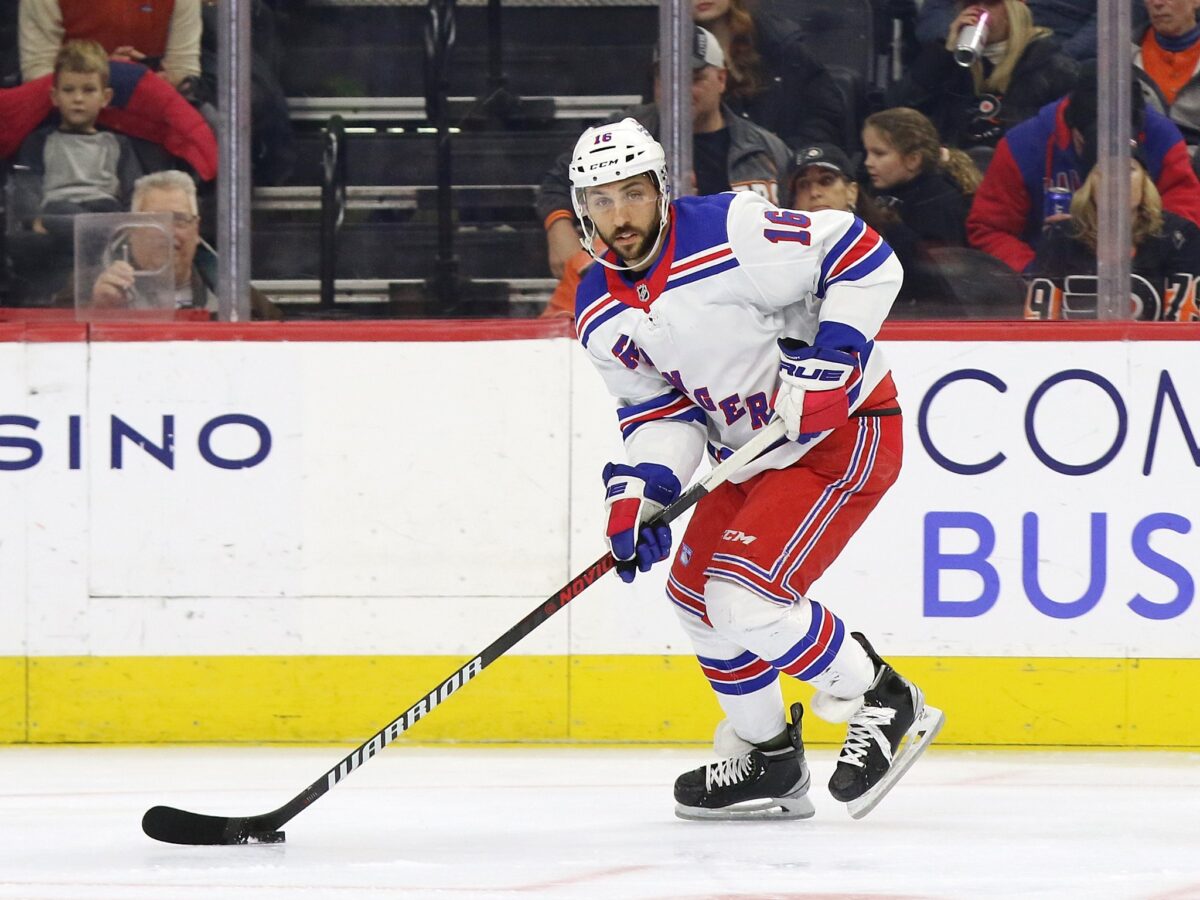 Trocheck is an ideal second-line center, who would be a first-line center on many other teams. He would slot in behind Larkin as the second-best pivot on the Red Wings and would allow Andrew Copp to be deployed as a top-six winger or the third-line center.
The NMC is the first hurdle in a potential deal, and Trocheck would need to waive it happen. If he does, I could see Copp being a pivotal piece going back. He played for the Rangers after the deadline last season, so they are familiar with his style and what he brings to the locker room. A good prospect and either a draft pick or a roster player would also need to be added.
It might be time for the Red Wings to move on from Robby Fabbri, so he could be added to the deal. Dmitri Buchelnikov is a great Russian prospect who could be a decent player once he makes his way to the NHL. Copp, Fabbri, and Buchelnikov for Trocheck is a pretty fair deal for both sides; the Red Wings get their second-line center, and the Rangers get good value for their asset.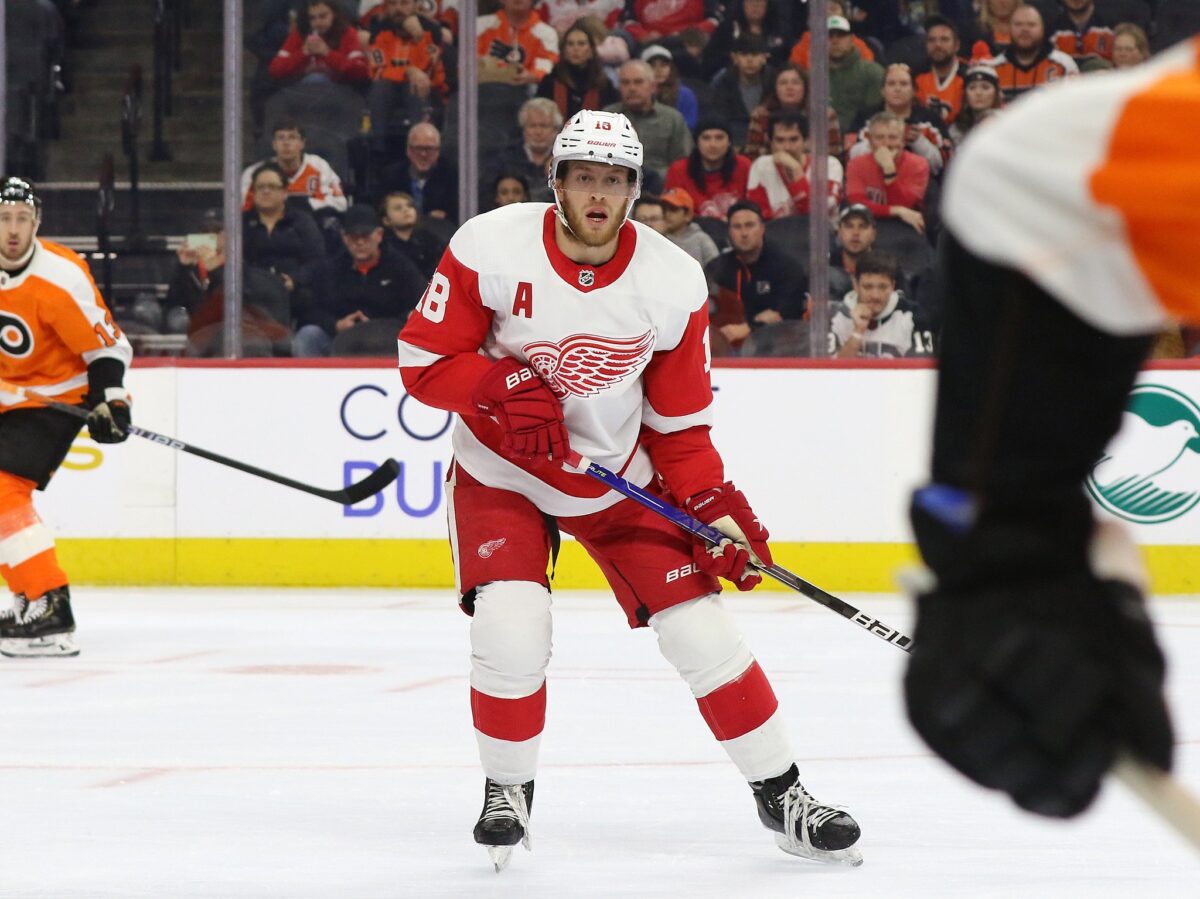 These two Original Six teams are at different stages in their roster development, but they could find a deal that benefits both sides. We'll see what happens this offseason.