We recently wrote about changes that might happen at the top of the Toronto Maple Leafs' organization as a result of their second-round loss to the Florida Panthers in the 2023 Stanley Cup Playoffs. We discussed how their decision regarding general manager Kyle Dubas' contract could affect the franchise's ability to re-sign superstar Auston Matthews and other pieces of their core.
---
Latest News & Highlights
---
Right now, the focus is on Dubas' future with the team. However, what happens (or what doesn't happen) to him also impacts his joined-at-the-hip head coach Sheldon Keefe. In this post we'll look at some of the challenges Keefe faces and the potential scenarios that could unfold in the coming months.
It's Easier to Fire the Coach Than the Players
Keefe has one more year on his contract. As we have seen in the past, the length of a coach's contract has little bearing on their job security. Mike Babcock had four seasons left and was still owed $25 million when he was fired by the Maple Leafs on November 20, 2019 – his contract to coach the Maple Leafs just ended.
Related: Ex-Maple Leafs Mike Babcock Teaches All Coaches a Valuable Lesson
Of the three heads atop the organization, Brendan Shanahan, Dubas, and Keefe, Keefe is in the most precarious situation. As the saying goes, it's easier to fire the head coach than it is to fire the players.
We Don't Know What MLSE Is Thinking
We only have some vague insider information about what the board of governors of Maple Leafs Sports and Entertainment (MLSE) or the owners are thinking. Perhaps they (whoever they might be) don't know yet either. However, let's assume that Dubas will re-sign.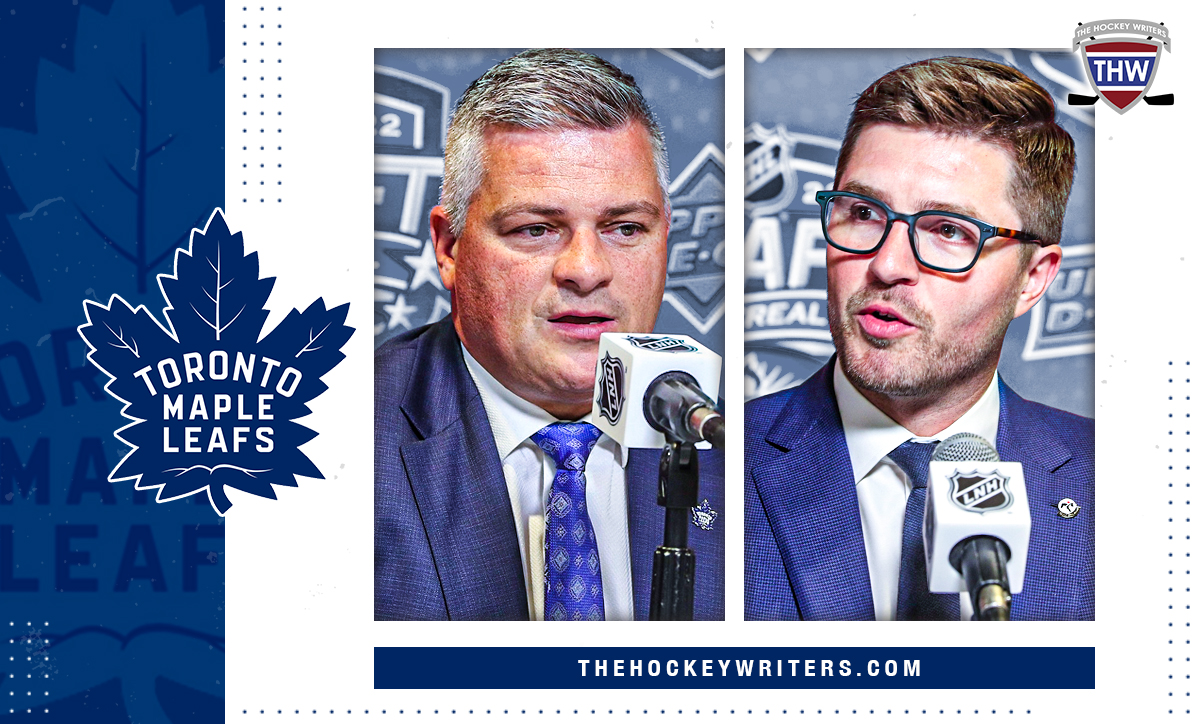 Keefe is Dubas' coach. Their association goes back to the Soo Greyhounds, and Keefe has followed Dubas in his rise through the Maple Leafs organization. He coached the Toronto Marlies to a Calder Cup when Dubas was the general manager of the Marlies, so it might be unfathomable for Dubas to fire him.
Related: Ranking Every Hart Trophy Winner From 2005 to 2022
But, if firing Keefe is what it will take for Dubas to save his job, he will almost certainly have that difficult conversation with Keefe. But that's a tough one.
Keefe Would Not Be Unemployed for Long
On one hand, Keefe's future as an NHL coach is not in question. He won't be unemployed for very long.
Not only has he succeeded in lower levels of the sport, but he has also been the most successful coach in his first 250+ regular-season games than any coach in Maple Leafs history. He has posted a record of 166 wins, 71 losses, and 30 overtime or shootout losses in 267 games behind Toronto's bench – an amazing 0.678 winning percentage.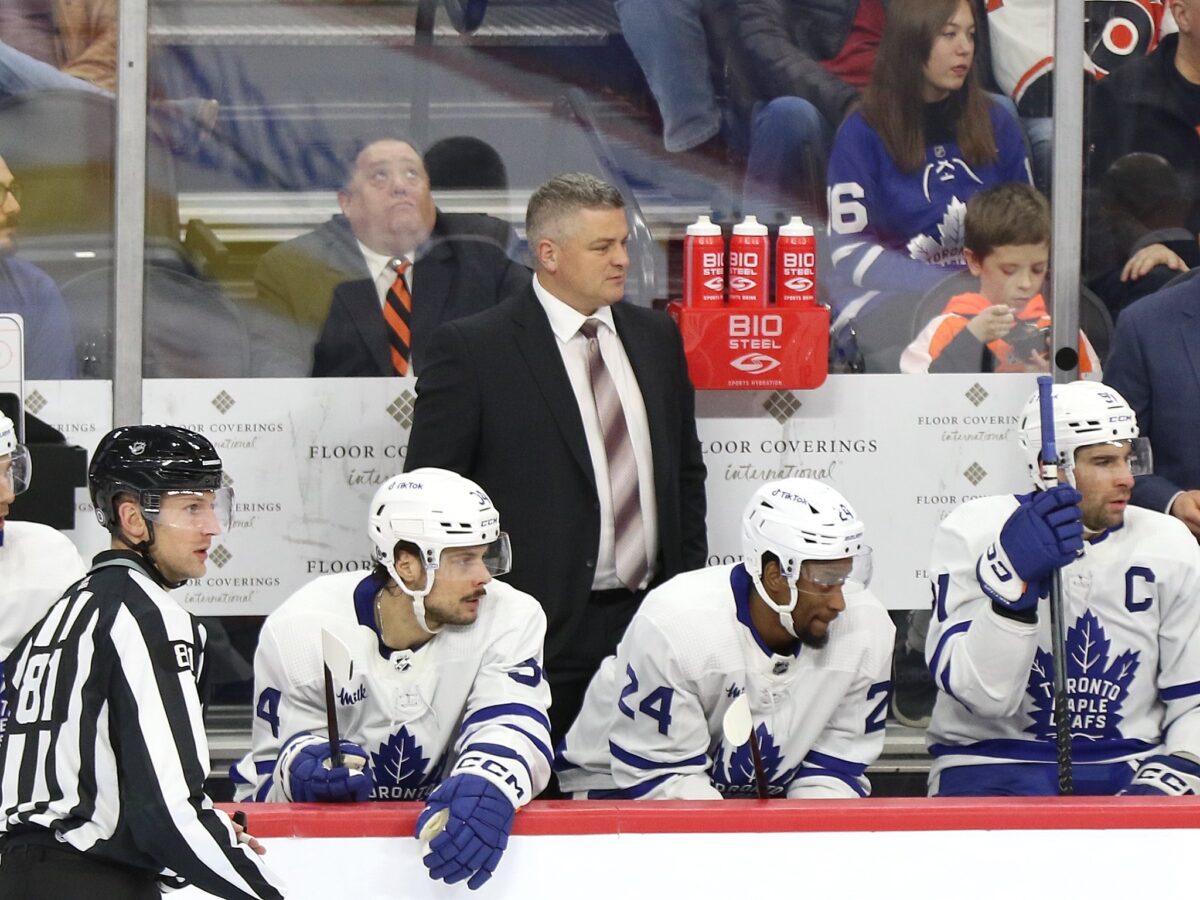 Although Keefe's regular season success has not translated to the postseason, many good teams have failed to make it past the regular season for a number of years, and Keefe would be an attractive target for more than a handful of teams.
What If Dubas Does Not Return to the Maple Leafs?
There's also the chance that Dubas does not return as general manager. In his year-end presser, he hinted that, if he were not rehired by the Maple Leafs, he would likely sit out next season. He was clear that his desire was to remain a general manager with Toronto.
He also stated: "I'll speak to my wife, Shannon, and our family here tonight and tomorrow to see where we are at as a family and how we want to proceed with everything."
Related: Maple Leafs' Fans Must Stop Blaming Dubas for the Team's Problems
Dubas added, "It's been a very taxing year on them, and that's obviously very important to me and what I do."
If the organization needs to find a new general manager, it likely won't bode well for Keefe. GMs like to hire their own coaches.  
Maple Leafs' Uncertain Future
Whether Dubas stays or leaves, Keefe's hold on the Maple Leafs' head coaching position might be tenuous at best. During the year-end presser, he seemed less than effervescent. Given the professional purgatory he finds himself in, there's good reason. 
Unless there's something he knows that we don't, and that wasn't at all apparent in his demeanour at the presser, he can't be certain of anything.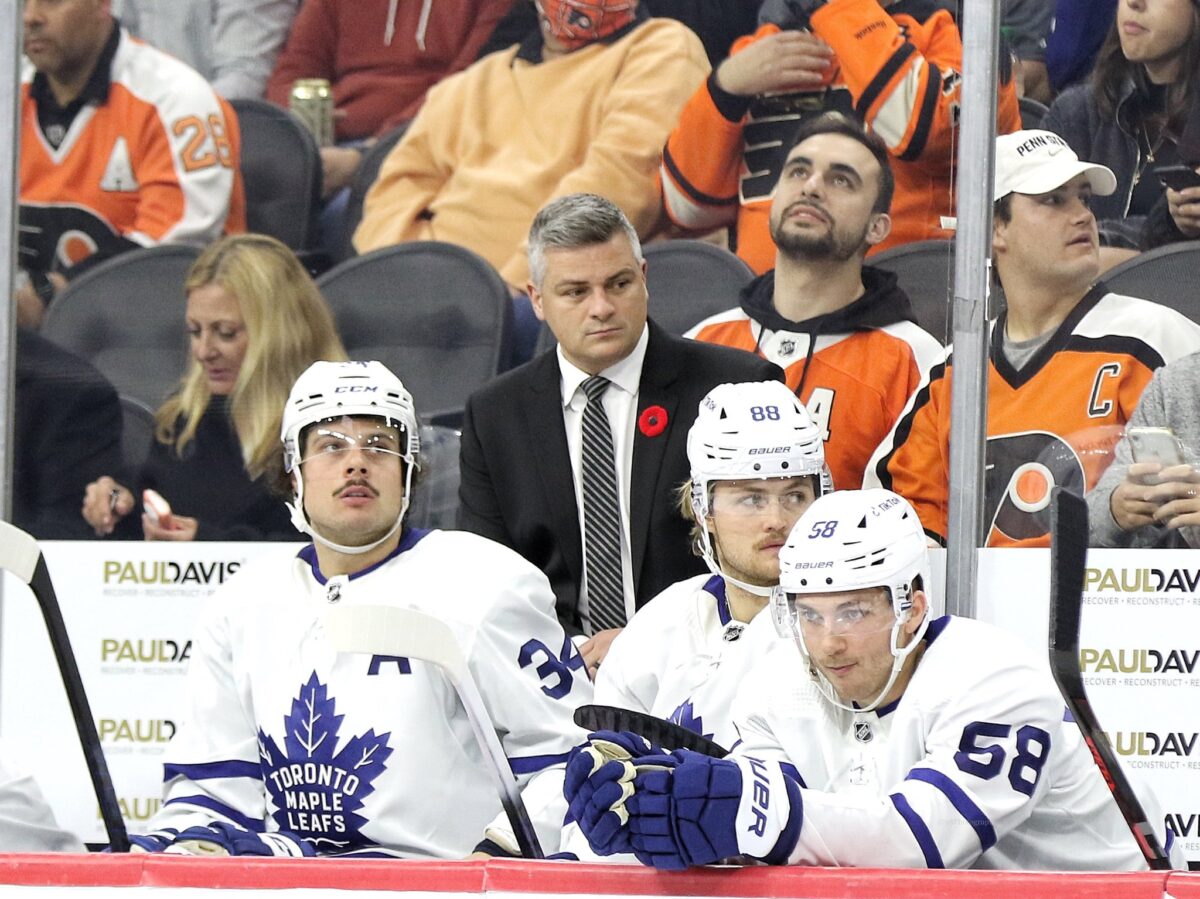 Neither can the fans. There's a sense that a resolution is coming. However, it isn't here yet.
---
---
This should be an interesting week for the team's leadership group. We'll see what lies ahead for a talented coach who will land somewhere but doesn't know where yet.
[Note: I want to thank long-time Maple Leafs' fan Stan Smith for collaborating with me on this post. Stan's Facebook profile can be found here.]