One of the biggest remaining restricted free agents came off the board when it was announced that the Columbus Blue Jackets had signed their top center, Pierre-Luc Dubois, to a two-year contract with a $5 million cap-hit. However, the news came with an interesting caveat that dealt a blow to the Blue Jackets and their fans.
As reported by Pierre LeBrun, and then confirmed by Aaron Portzline, both of The Athletic, the 22-year-old center has asked for a trade out of Columbus, and hopes to have the matter resolved by the end of this new deal. Sources from across the league have pointed to the player's relationship with head coach John Tortorella as a key reason for the trade request.
Whenever news like this breaks, it is common practice to look around the league and ponder where the player might end up. Surely there will be no shortage of suitors for a center that seems to be just scratching the surface of what he can do at the NHL level. Quite frankly, it should surprise nobody if Blue Jackets' general manager Jarmo Kekäläinen refuses to move Dubois unless and until he absolutely has to.
But in the event that Dubois departing Columbus is inevitable, we should consider the possibility that the Detroit Red Wings might be interested in working out a deal with their newly-realigned Central Division rivals. While it's a fun thought, this situation isn't as simple as liking a player and going out and getting him. After all, the Blue Jackets have every reason to cling onto this player for dear life….
Should the Red Wings Want Him?
In a word: absolutely. The third-overall selection of the 2016 draft has been a huge addition to the Blue Jackets' organization since they called his name on the draft floor. After trading center Ryan Johansen to the Nashville Predators in exchange for defenseman Seth Jones, there was a gaping hole down the middle in Columbus. While Dubois was not the third-ranked prospect in the 2016 draft class, it made sense that the Jackets targeted a center with their lottery pick, filling the hole that Johansen left.
Since arriving to start to the 2017-18 season, Dubois has quickly ascended to the top of the Blue Jackets' depth chart at center. In 234 regular season games, he has gathered 65 goals and 158 points; his best statistical output through three NHL seasons came during the 2018-19 season where he had 61 points through 82 games while playing alongside winger Artemi Panarin, who now plays with the New York Rangers. He averages over 17 minutes of ice-time, and plays in almost all key offensive situations for Columbus.
During the Blue Jackets' stay in the Toronto playoff bubble, Dubois recorded 10 points through 10 games, while also finishing with a plus-minus rating of plus-3. While those are nice stats, the most impressive thing was his play against the eventual Stanley Cup champions, the Tampa Bay Lightning.
Throughout their first round match-up, including that legendary Game 1 that needed five overtimes to be decided, Dubois shined bright for the Blue Jackets. He recorded two points while playing just shy of 44 minutes during that marathon of game. As the game went on, he looked like the only member of the Blue Jackets that posed a credible threat to the uber-talented Lightning. He was engaged on the forecheck, and did everything in his power to keep the puck in the offensive zone.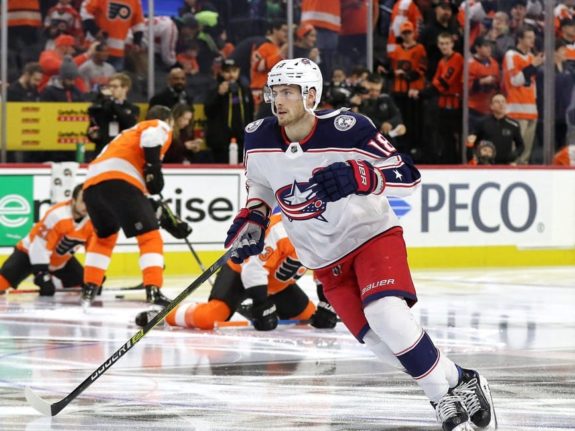 At 22 years old, Dubois is about to enter his prime, meaning that even better things should be on the horizon for the young center. While there are certainly things that he needs to improve on (he only wins about 44% of the face-offs he takes, and his playmaking could use another gear) this is a player that makes his team better. While the Red Wings are starting to collect some good, young prospects, they don't really have anyone like Dubois waiting in the wings.
Impact on the Blue Jackets
It wasn't that long ago that the Blue Jackets went all-in on their team's playoff prospects by acquiring center Matt Duchene to give them a solid one-two punch down the middle with Dubois. That team had superstars at every position, led by Panarin and goaltender Sergei Bobrovsky, and it led to the franchise's first trip to the second round of the playoffs. Fast forward to the Toronto playoff bubble, and the drop-off in talent became clear against the same Lightning team that Columbus had beaten the year prior.
To the dismay of Blue Jackets fans, their team has had a heck of a time convincing elite players to settle down in Columbus. Forward Jeff Carter arrived via trade back in 2011 and balked at the idea of playing for the Blue Jackets. From the moment the trade was made official, he wanted out (he was eventually dealt to the Los Angeles Kings, where he would be a part of their two Stanley Cup victories.) Kekäläinen threw everything but the kitchen sink at Panarin and Bobrovsky to convince them to stay, but neither of them did. Dubois's trade request adds another page to this ongoing saga.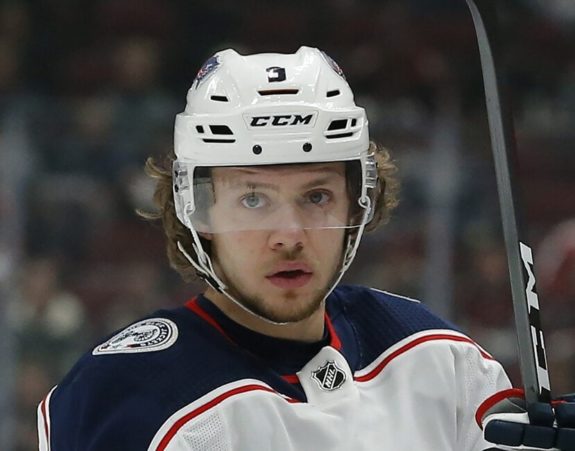 Watching these types of players leave is a blow to the Blue Jackets' brand. After finally building themselves up to become perennial playoff contenders, they of course want to take the next step and become Stanley Cup contenders; losing a player like Dubois sends them in the opposite direction of that goal. This is why trading this player isn't going to be as easy as it may seem.
At What Cost?
It's easy to say that the Red Wings should go after Dubois. Adding him would give them a solid group down the middle that already includes Dylan Larkin and prospects such as Michael Rasmussen, Joe Veleno and Theodor Niederbach. This would undoubtedly accelerate the Red Wings' competitive timeline.
However, the Blue Jackets aren't going to want to trade Dubois for picks and prospects unless they opt for a full-on rebuild – something that doesn't make sense for them given the makeup of their roster and their aspirations as a franchise. Furthermore, the Red Wings are in the process of collecting picks and prospects themselves, so it seems highly unlikely that they would move out those kinds of assets to acquire a roster player.
Instead, the Blue Jackets are likely looking for a "hockey trade" where they trade their player for another player with similar impact. The only current Red Wings that really fit that criteria are Larkin and Anthony Mantha, and neither of those players should worry about being moved out of Detroit. All of this considered, we can reasonably deduce that the fit between the Red Wings and the Blue Jackets just isn't quite there.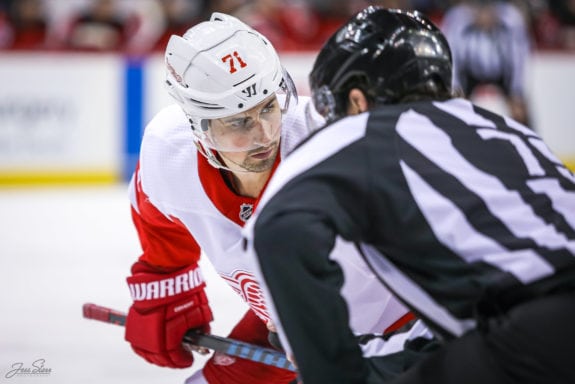 It's not that the Red Wings don't have the assets to get a deal done; their first round pick in this year's draft should be another top five selection, but they likely want to use that pick instead of trade it away. They've got some prospects that Kekäläinen would likely be very interested in. A package that includes Rasmussen, winger Jonatan Berggren and a pick would probably get the ball rolling, but again, the Blue Jackets shouldn't be content with taking a step back.
Red Wings general manager Steve Yzerman could of course make a "too good to refuse" offer, but then you have to wonder whether it's worth the cost. Given that the Wings' GM has preached patience with the rebuild since arriving in the Spring of 2019, it doesn't seem likely that he would then throw caution to the wind and go all-in on a player like Dubois, regardless of upside. It makes more sense for them to draft their own Dubois – or even something better.
Options
One thing that this situation does reveal is that the Red Wings are in a much better place today than they were just a year ago, in terms of organizational depth. While it is unlikely that a move like acquiring Dubois happens, it is reassuring to think that they could put together a package that is enticing enough to land a player like that.
But that's exactly why the Red Wings should take at least one more draft to load up on picks and prospects. They should want their prospect pool to be deep enough that they could make a bold move like this and still have plenty of enticing prospects left. The 2020 draft left them in good shape; they need to have a similar result from the 2021 draft.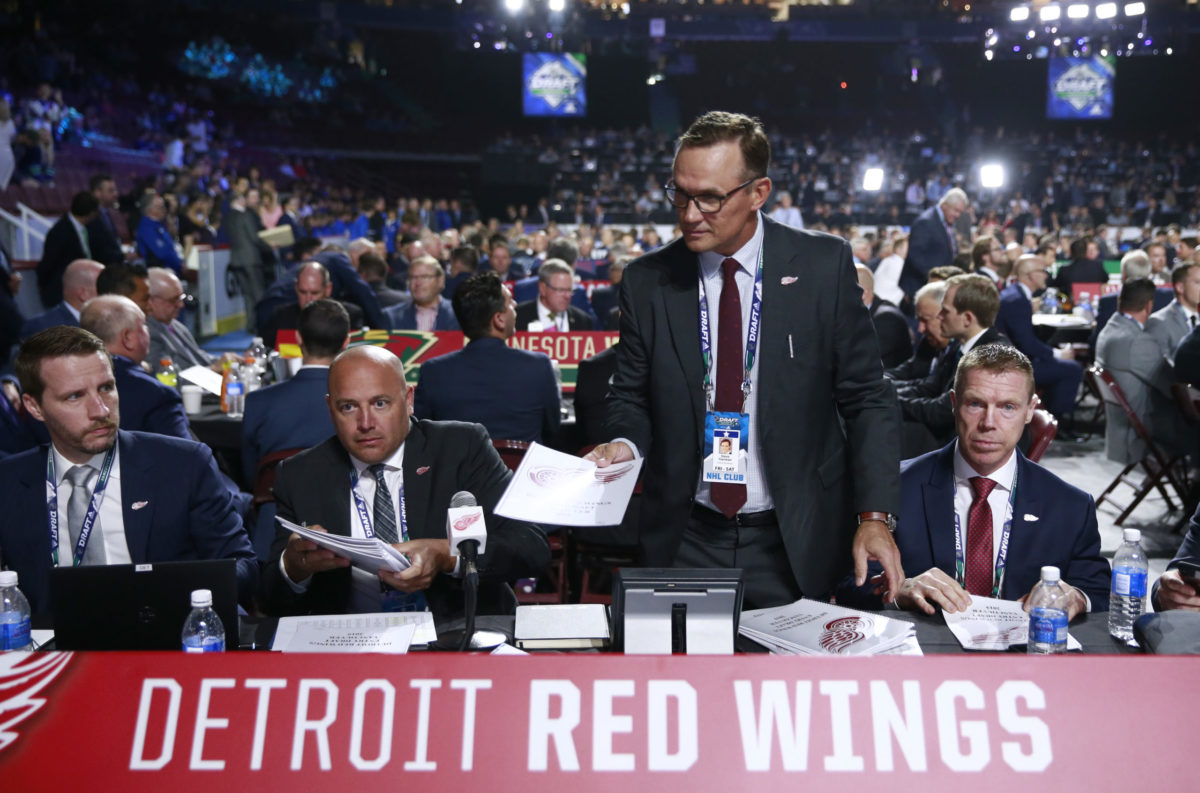 In fact, it's the 2021 draft that could play host to the eventual Dubois trade. It makes sense for the Blue Jackets to hang on to him for this season because not only does it give them an opportunity to rebuild the relationship between team and player, but they also owe him a lower amount of money this season compared to the next. Kekäläinen could then dangle his top center on the draft floor as a way to acquire an additional first-round pick, and then some.
Maybe that's when the Red Wings make a move. If their first-round pick ends up being lower than we all anticipate, they might be more willing to part with it. Otherwise, Yzerman should be content to wait this situation out and see how it unfolds. The clock is ticking on the Blue Jackets; the Red Wings have all the time in the world right now.
I don't know about you, but I'd rather be in the latter situation.
---
---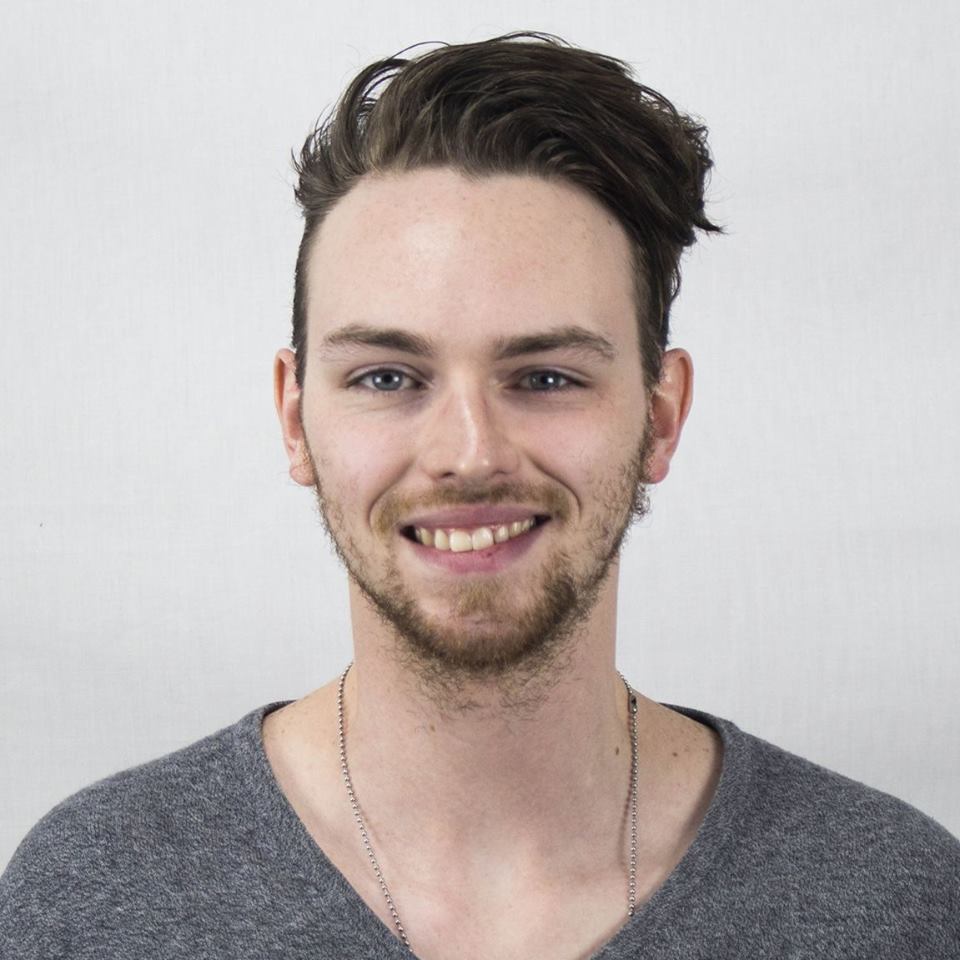 I am a Western Michigan University alum whose passion for hockey knows no limits. Dr. Pepper enthusiast. Catch me and my fellow Red Wings writers' YouTube show "The Hockey Writers Grind Line" which drops every Saturday.