It's official, the Detroit Red Wings will select ninth overall in the 2023 NHL Entry Draft, losing out on the draft lottery once again. The draft lottery took place last Monday night, and Detroit stayed put at ninth overall rather than falling one or two places, which many fans see as a win in itself. The Chicago Blackhawks capped off their world-class tank this season by winning the Connor Bedard sweepstakes, and the first overall pick. 
The top-five prospects in this class are phenomenal and winning a top-three selection in this year's draft lottery, however unlikely (Detroit had a roughly 10% chance), would have been a huge victory for the unluckiest team in the NHL over the last decade. Alas, Detroit held firm at ninth instead, where they will still be able to land a significant piece of their future roster, especially if undersized wingers like Matvei Michkov or Zach Benson slide considerably on draft day.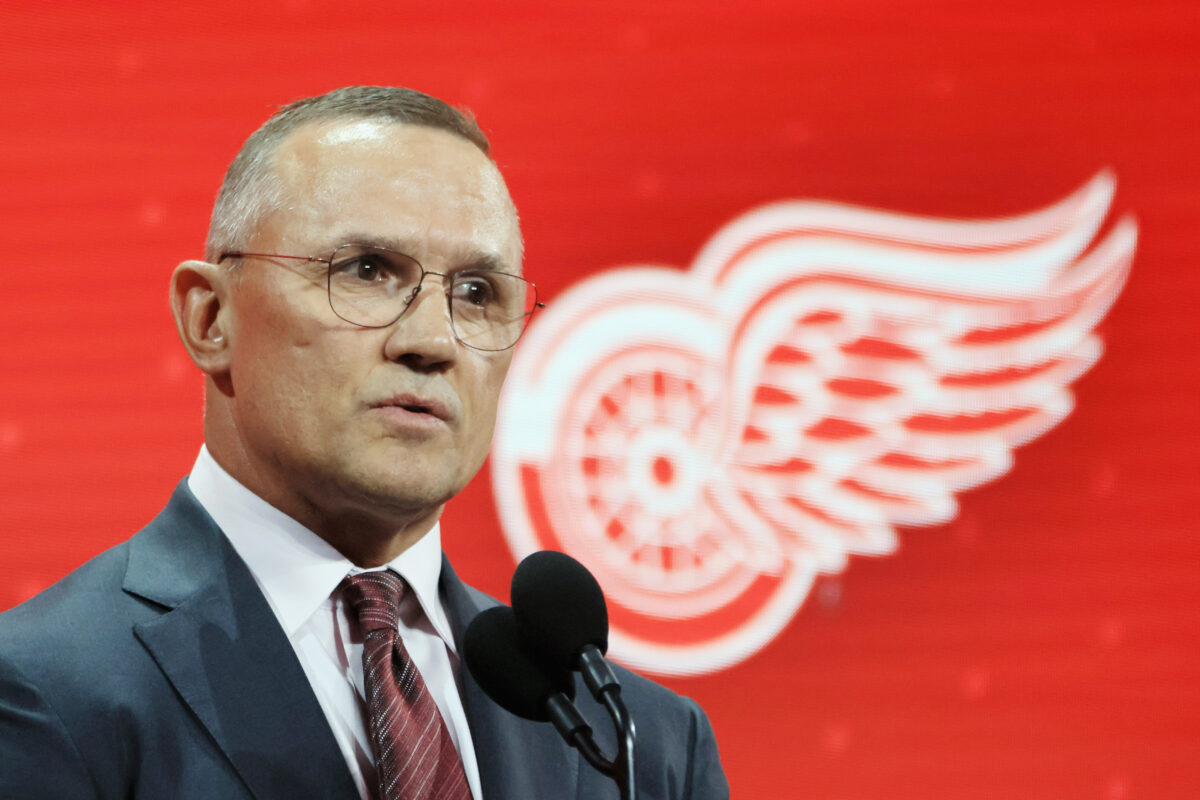 Today we're going to take a look at the 10 most recent ninth-overall picks (from 2013-22) to help Red Wings fans manage their expectations about who might be selected on June 28 and what they might contribute to the team. Players at this spot are drafted for their skill and potential as well as how likely it is that they will realize that potential. Some players on this list are hard to remember as prospects, but every ninth-overall pick was selected with the hopes of them becoming a franchise-altering player. 
2022: Matthew Savoie – Buffalo Sabres
Matthew Savoie is an incredibly dynamic offensive talent, with the speed, hands and skill to tear through defenses with ease. He lacks ideal NHL size (5-foot-9), but his tenacity and offensive game will likely make him a top-six winger in the NHL. Savoie will be an excellent player on an NHL power play, with the confidence to skate into traffic, and the passing skill to hit teammates in stride. 
Related: 2023 NHL Draft Guide
Since the 2022 Draft was just 10 months ago, it's too early to say whether this was a great pick or not, but it's certainly trending in the right direction as Savoie improved on his draft year production in the WHL this season, and has taken his production to an entirely different level in the WHL playoffs, currently sitting at 27 points in 14 games.
2021: Dylan Guenther – Arizona Coyotes
Dylan Guenther is a very promising young sniper, spending the first half of the 2022-23 season in the NHL where he scored 15 points in 33 games before joining Team Canada for the World Junior Championship. At that tournament, Guenther scored seven goals and 10 points in seven games, including the golden goal against Czechia.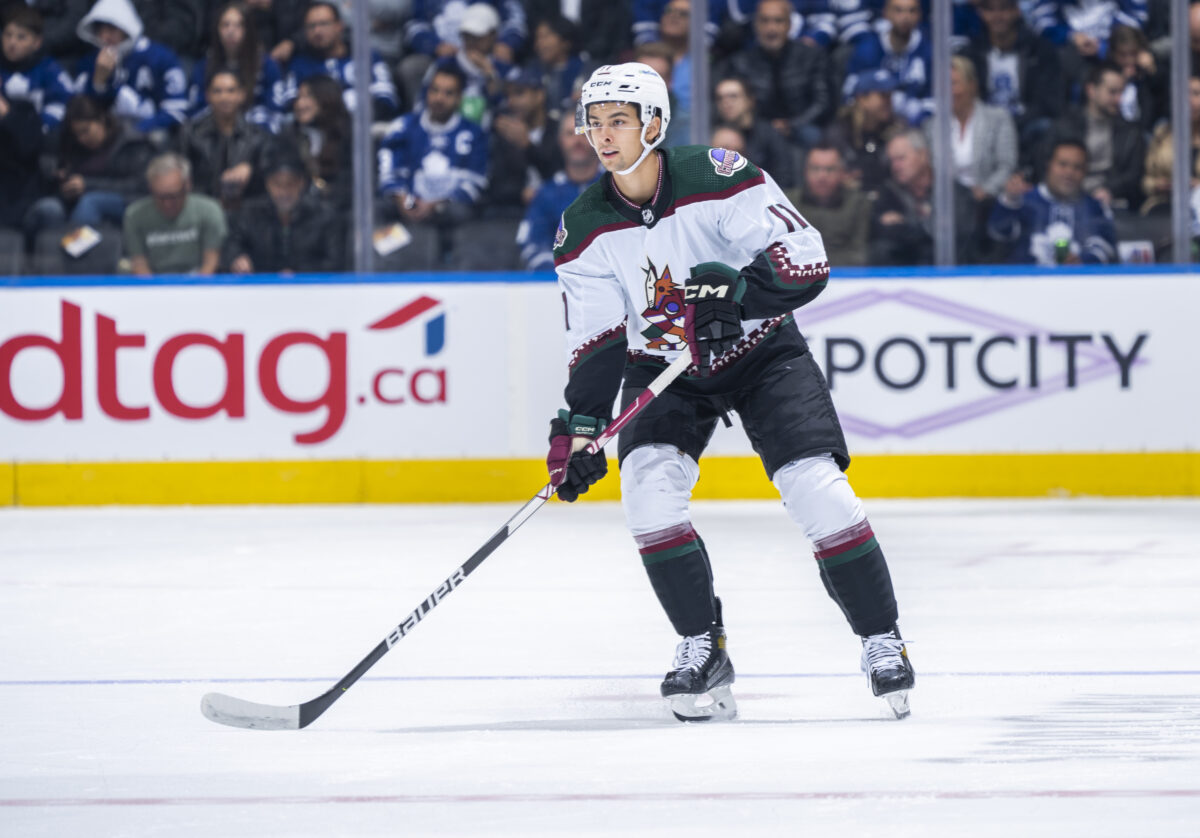 Guenther spent the final half of the season in the WHL with the Seattle Thunderbirds and has amassed 50 points in 34 games split between the regular season and playoffs, 27 of which were goals (at the time of writing). Again, it's too early to really say what Guenther will be at the NHL level, but he's clearly trending towards being a first-line goalscorer with the potential to score 40+ goals in his prime.
2020: Marco Rossi – Minnesota Wild
Marco Rossi is a very intriguing prospect, mainly because he's had an incredibly difficult development path, and has still taken steps toward becoming a great NHLer. After scoring 120 points in just 56 Ontario Hockey League (OHL) games in his draft year, Rossi was in high demand on draft day, despite his diminutive frame (5-foot-9). However, he lost the entire next year of his development as a result of long-term COVID-19 complications.
Rossi has since bounced back considerably, scoring 104 points in 116 AHL games over the last two seasons, earning himself 21 NHL games over that stretch. The offense hasn't been there for him yet at the NHL level, with just two points to his name so far, but I truly believe it is only a matter of time before he establishes himself as a legit offensive talent for the Wild in the NHL.
2019: Trevor Zegras – Anaheim Ducks
Trevor Zegras was the runner-up for the 2022 Calder Trophy given to the league's best rookie after scoring 61 points in 75 games for a young Ducks team. He has already built quite the reputation for himself as an incredibly skilled player who casually pulls off skill plays like between-the-legs goals and the Michigan goal seemingly every other month. He followed up that excellent rookie year with a 65 point season this year on the league's last place team.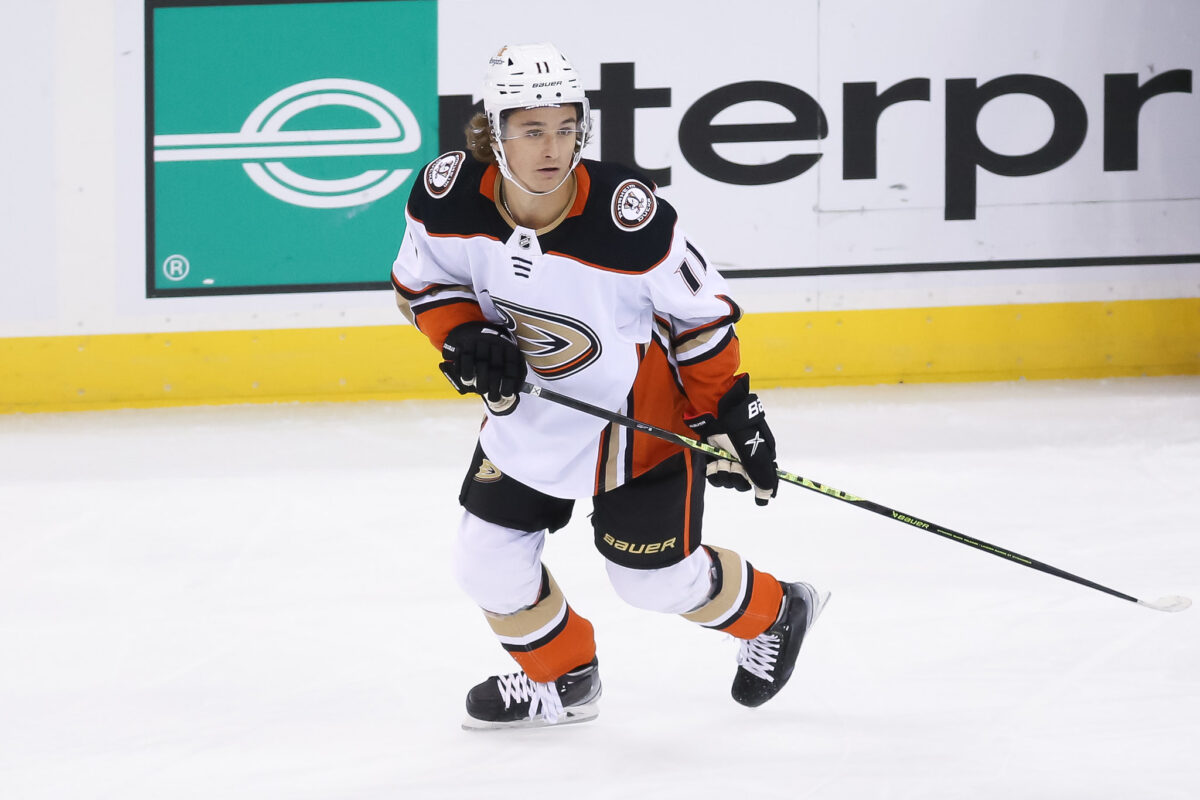 Zegras is poised to be either a great top-six center, or an excellent top-six winger if the Ducks use the second overall pick on someone who they trust as a top-line center. He already spent some time on the wing this season, so I expect that the team views him as a winger long-term which should free him up on offense even more. I know it's considered a mortal sin by many Red Wings fans to compliment Zegras, but he is an awesome player and Detroit would be lucky add a player of his caliber (*ducks to avoid flying tomatoes*).
2018: Vitali Kravtsov – New York Rangers
Vitali Kravtsov is a bit of a black sheep on this list, as the only player here who hasn't established himself as a full-time NHLer to this point. Kravtsov split his first two post-draft seasons between the KHL and the AHL, where he looked like a potential second-line winger with a great finishing ability. After making the Rangers out of training camp in 2020-21, Kravtsov scored four points in 20 games and went back to Russia to play for the next year and half.
Related: 2023 NHL Mock Draft (post lottery)
Upon returning to the NHL for the 2022-23 season, it was clear that Kravtsov wasn't a fit in New York (he had 6 points in 28 games), so he was traded for a depth prospect and a 2024 seventh round pick to the Vancouver Canucks. The same issues of consistency and lack of physical engagement seemed to plague him in Vancouver, though the growing group of Russian players in Vancouver may be enough for him to stick it out next year rather than returning to the KHL. Hopefully this is the right situation for him and he can find a long-term role on the West Coast. 
2017: Michael Rasmussen – Detroit Red Wings
Michael Rasmussen took a while to establish himself as a full-time NHL player, but he has certainly done so in the last two seasons alone. His development post-draft was a bit all over the place, from his 18-point, 62-game rookie year in the NHL as a 19-year-old to his wild 21-year-old season at the height of the COVID-19 pandemic which saw him split the season between the Red Wings, their AHL affiliate the Grand Rapids Griffins, and a loan to Graz99ers of the ICEHL.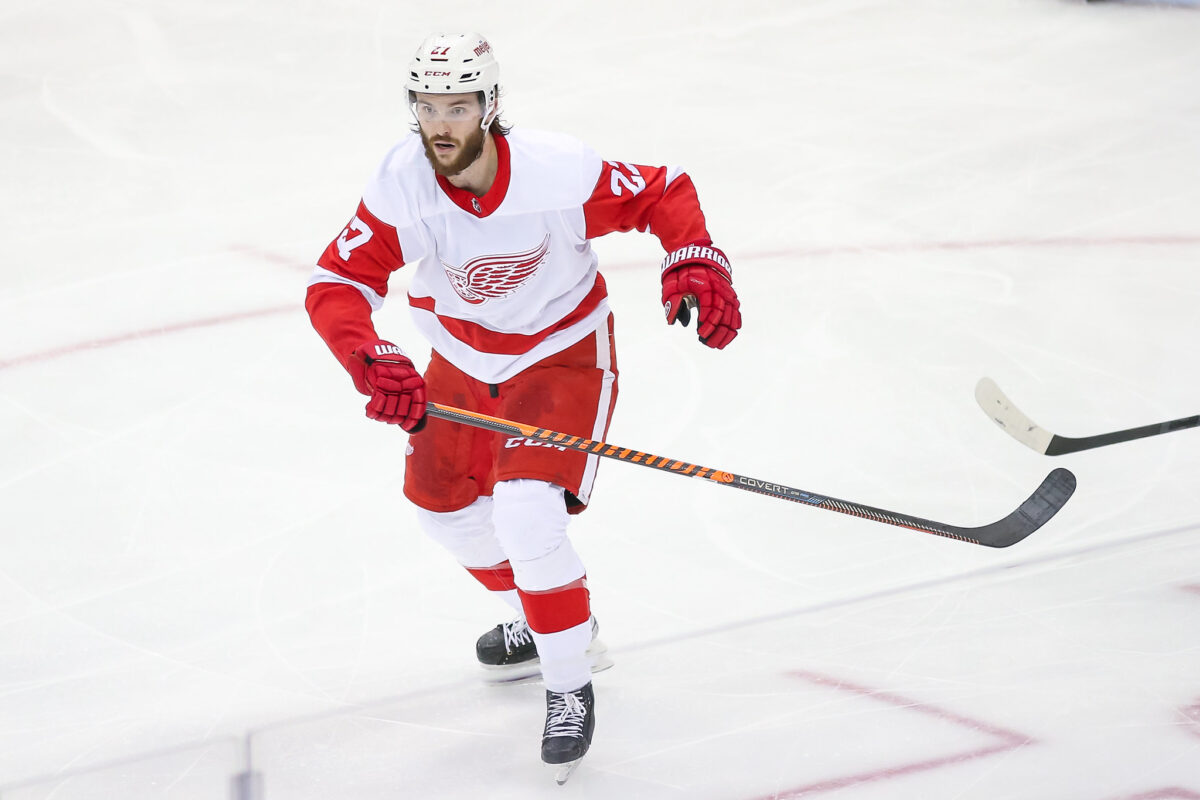 Despite the wild route he took, Rasmussen has finally arrived as a solid middle-six forward who has a lot to give defensively. He has 56 points in 136 games over the last two seasons, and was a big part of the team's rise this year before going down with an injury. I expect Rasmussen will continue to find his offensive game over the next few years while providing a ton of defensive value at even strength and on the penalty kill.
2016: Mikhail Sergachev – Montreal Canadiens
Mikhail Sergachev looked like a great two-way defender in his draft year, scoring 57 points in 67 OHL games while also being responsible defensively. He played four games at the end of his draft+1 year with the Canadiens before getting traded to the Tampa Bay Lightning for Jonathan Drouin, who appeared to be on the verge of a breakout following a 53 point season. Drouin has never surpassed that production in the years since, and Sergachev has blossomed into an excellent two-way defender.
Sergachev spent most of his first few years in Tampa Bay crushing easy minutes on the third pairing behind Victor Hedman and Ryan McDonough. After McDonough was traded in the summer of 2022, Sergachev's role increased. Hedman had a bit of a down year during the regular season, increasing Sergachev's role even further. He spent much of the year as Tampa Bay's best defender, shutting down tough competition and scoring a career-high 64 points.
2015: Timo Meier – San Jose Sharks
Timo Meier is a modern power-forward who has a ton of skill and an excellent shot. In fact, Meier is one of the most prolific shooters in the league with 327 shots on net this season (tied 7th). He has scored at least 30 goals in three different seasons, including a career-high of 40 this season split between the Sharks and the New Jersey Devils. 
Meier is also an incredibly gifted passer, comfortably skating into traffic to make space for teammates before hitting their tape with ease, setting up high danger chances. He's been successful offensively on the power play as well as at even strength, and his level of dominance more than makes up for his defensive deficiencies. Meier is a great fit on a fast and fun Devils team, so here's to hoping they get him extended this offseason.
2014: Nikolaj Ehlers – Winnipeg Jets
Nikolaj Ehlers is one of the fastest skaters in the NHL, and is one of the most consistently underrated players as well. I believe that is in part to his health troubles over the course of his career, having only played more than 62 games in four of his eight NHL seasons, and also in part because of the large number of talented forwards that Winnipeg has had throughout his career.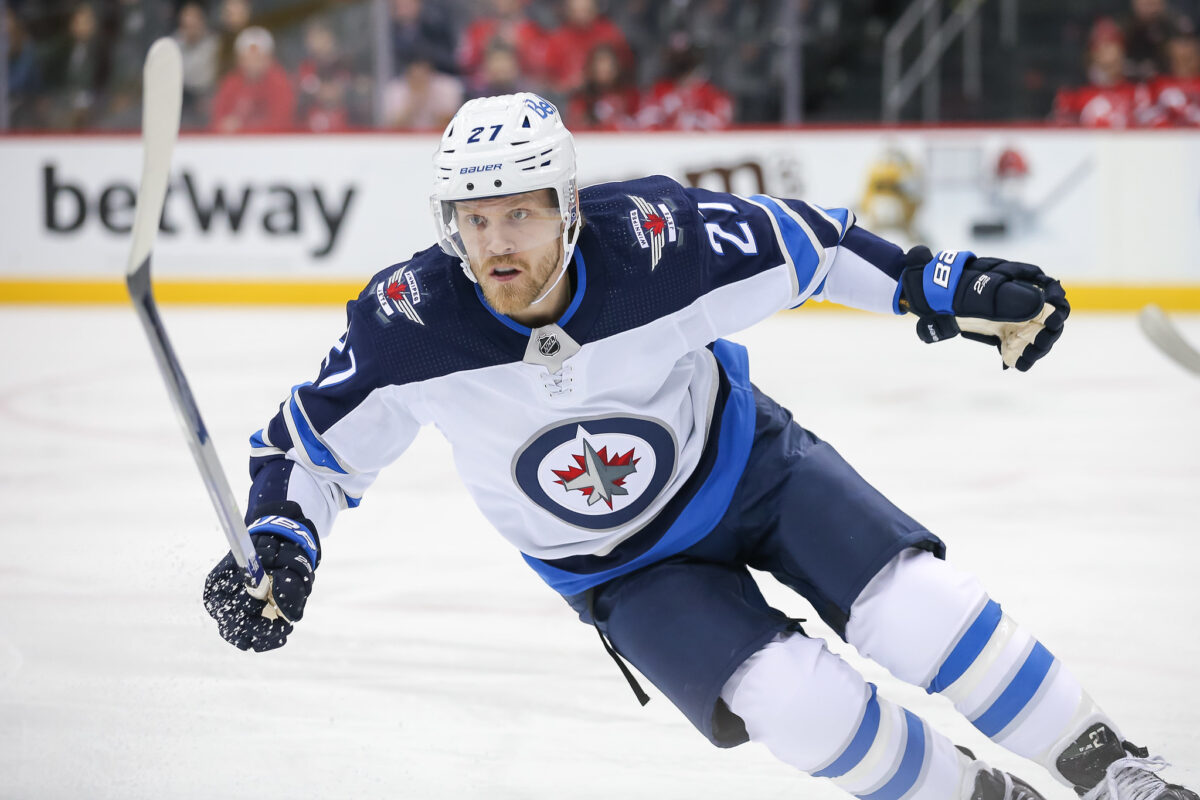 Regardless, Ehlers has been an excellent top-six forward for the length of his career so far, and has seemingly only gotten better, scoring at a 73-point pace over the last three seasons combined. It was a well-known fact that long-time Jets head coach Paul Maurice seemingly refused to play Ehlers on the first line or first power play unit and that seemed like it would change this year under Rick Bowness, however, Ehlers struggled with injuries once again and never really seemed to find his rhythm. 
2013: Bo Horvat – Vancouver Canucks
Bo Horvat has been a consistent top-six centerman in the NHL for nine seasons now, with a respectable (though slightly overrated) two-way game and the ability to score 40-60 points each season. Horvat is a great character guy who was named captain of the Vancouver Canucks at age 24 and remained their captain right up until he was traded to the New York Islanders at this year's trade deadline.
Related: 2023 Draft Rankings – Top 100
Horvat has developed a bit of a reputation as a finisher over the last few years, especially on the powerplay where he has become one of the best "bumper" scorers in the league. He has scored above a 25-goal pace for each of the last five seasons, with a career high of 38 this year. Horvat is also one of the best faceoff specialists in the NHL, with the most faceoff wins in the entire league over the last five seasons combined.
What Can the Red Wings Expect?
Zegras, Guenther, and Sergachev are great "best-case scenario" comparables for Detroit, as they all appear to be top-of-the-lineup players who are legit difference makers in the NHL. Kravtsov and Rasmussen are closer to the lower end of what the ninth overall pick can land you, even though Raz has come a long way in the last two years specifically. I'd say Ehlers and Horvat are about the average type of player a team can expect to land at ninth, one who helps you win games, but will never be your superstar level guy.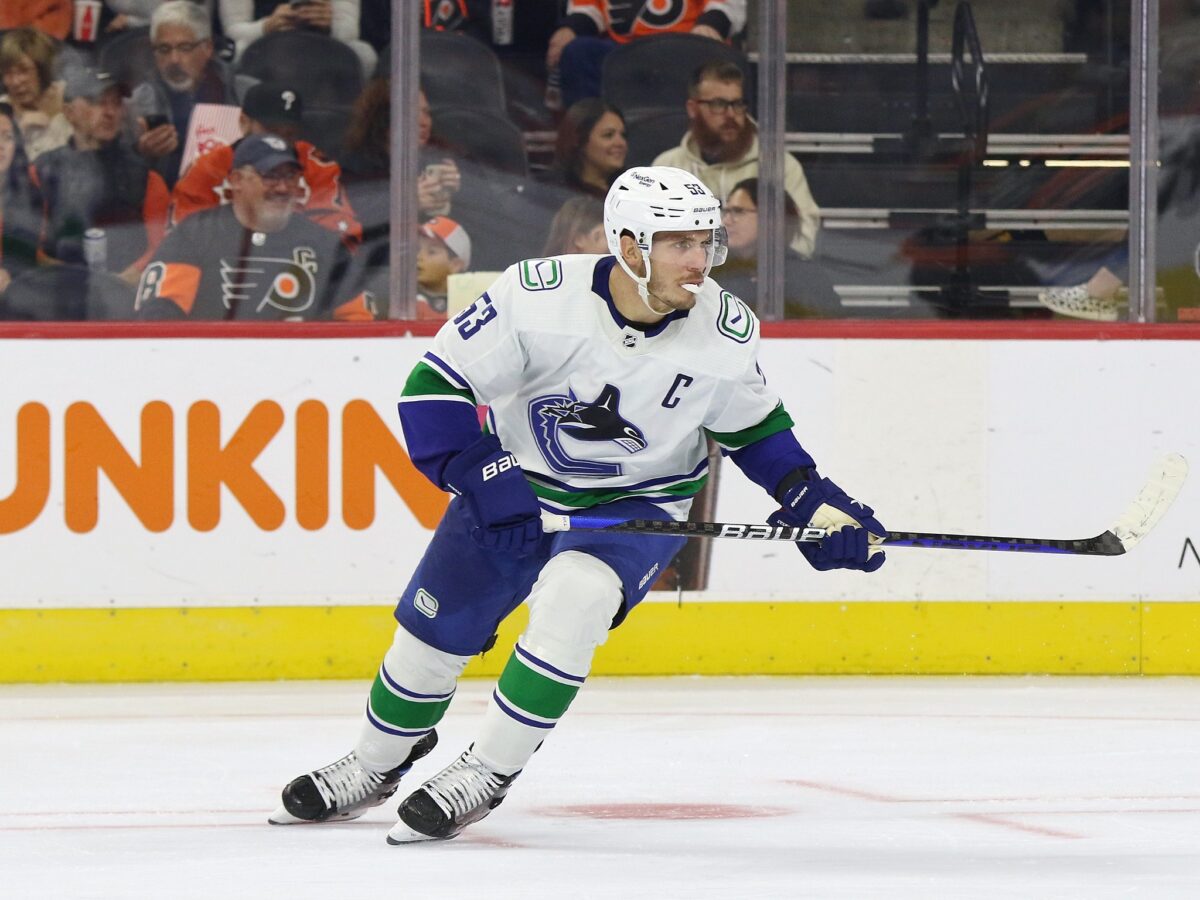 With Detroit's track record of draft success in recent years, I wouldn't be surprised if they found another top line talent despite going yet another year without any lottery luck. I don't think the Red Wings will use this pick to help solve their depth issues on the right side of their defensive group because the group of forwards at this range in the draft is wildly talented and at least one of Dalibor Dvorsky, Gabe Perreault, or Ryan Leonard should be available to them at ninth overall. It's also worth mentioning that there should be a handful of good right-defence prospects available in the second round where Detroit holds picks 41-43, guys like Oliver Bonk, Hunter Brzustewicz, and Maxim Strbak (more on them another time).
This would've been an amazing year to finally see the draft lottery break Detroit's way, but they've built one of the league's most exciting young cores without lottery luck so why mess with that formula now? The Red Wings are very likely to add a major difference maker to their team going forward at ninth overall, and I, for one, can't wait to see who they select.
Who is your dream selection for the Red Wings at ninth overall? How could they fall to that point and how could they change Detroit's outlook on the future? Sound off in the comments below!