It has become a mantra of sorts for Red Wings fans that "Detroit doesn't win draft lotteries". It's well known that they were seriously unlucky in the 2020 draft lottery, falling to fourth overall after recording a dismal 39 points in 71 games. However, is this sentiment actually supported by any numbers or is it just a case of sports fans being a bit dramatic (that can't be it right?)? To find out, I looked back at the 10 most recent draft lotteries (2013-2022) and calculated how many spots each team has moved up and down in the draft lottery to see which team has had the worst luck over the last decade.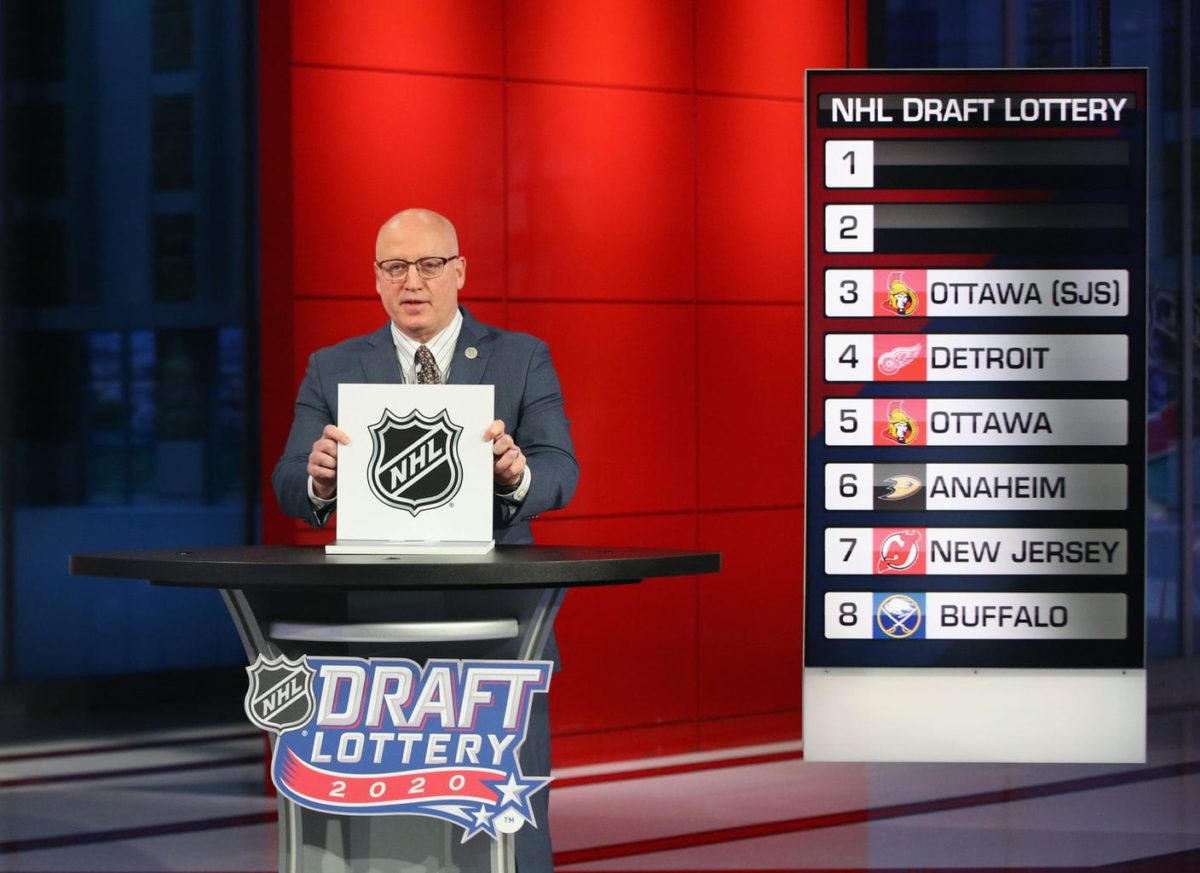 For my final call of which team is the unluckiest, I decided to omit any team that has won at least one draft lottery. If you've dropped the most spots total but still had the luck to win a lottery pick, you are clearly not the most unlucky team. With that out of the way, let's take a look at the teams who have dropped in the lottery over the last decade, without a single lottery win to show for their troubles.
T-5th: Calgary Flames, New York Islanders (Dropped 1 spot)
The Calgary Flames dropped one spot in the 2016 Draft, falling from 5th to 6th where they selected Matthew Tkachuk. They've been in the playoffs for much of the last decade, and only dropped in the draft lottery once and still selected an elite player like Matthew Tkachuk? Sorry if I'm having trouble finding sympathy for you (aside from Tkachuk forcing his way out as an RFA last summer). 
Related: 2023 NHL Draft Guide
---
Latest News & Highlights
---
The New York Islanders dropped one spot in the 2018 lottery, going from 10th to 11th where they selected Noah Dobson. The Islanders have also been in the playoffs for most of the decade we're looking at here, both in the John Tavares and the Mathew Barzal eras. Dropping in any lottery isn't fun, but the Islanders still landed Dobson, one of the few young stars on their team who they don't seem likely to trade away anytime soon so at least it still worked out pretty well for them. 
4th: Minnesota Wild (Dropped 2 spots)
The Minnesota Wild dropped one spot in the 2019 Draft, falling from 11th to 12th where they selected Matt Boldy. Minnesota has spent the majority of this decade in the NHL's dreaded "Mushy Middle", not quite good enough to be serious contenders while never bottoming out enough to get high draft picks. Luckily for them, they made a great selection at 12th in 2019 and finally got Kirill Kaprizov into North America.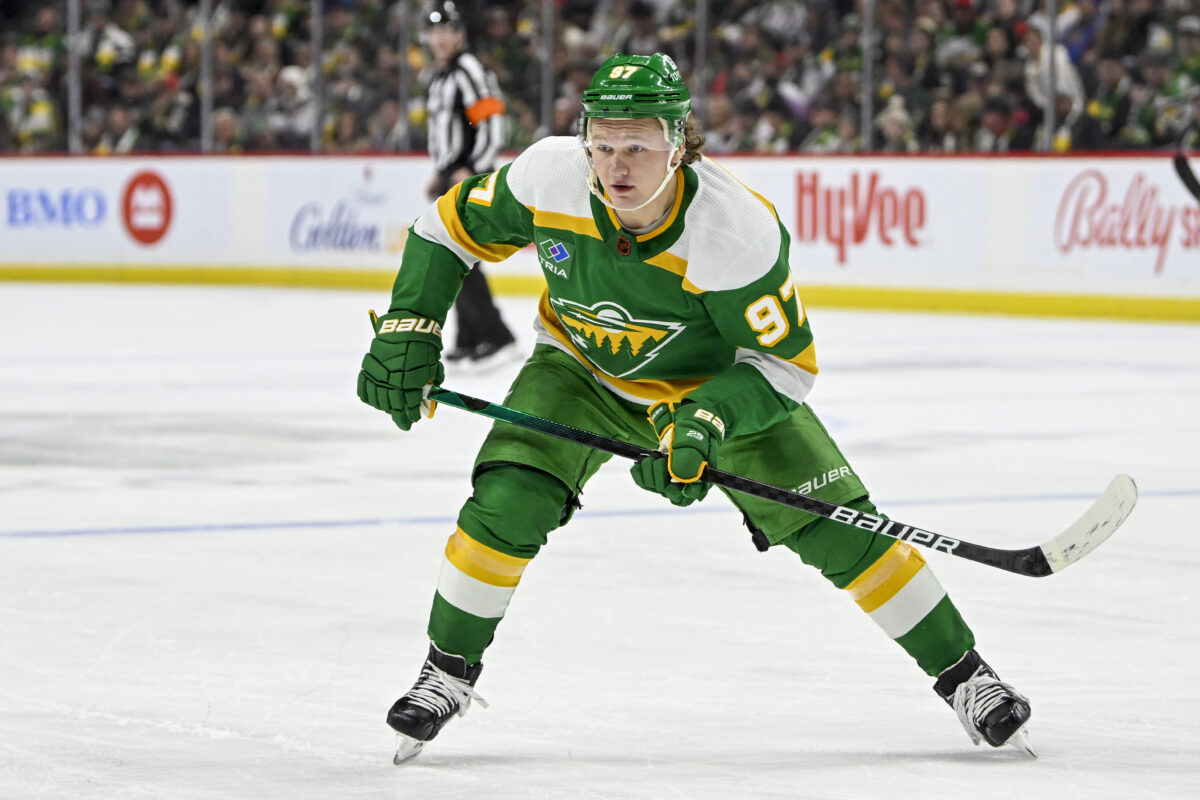 Minnesota also dropped one spot in the 2020 Draft . . . kinda. If you remember the 2020 draft lottery, you might remember that the team who won the first overall pick was Team E, an unnamed team that was still competing in the NHL's preliminary playoff round. The Wild lost their preliminary series to the Vancouver Canucks and were thus placed at 9th overall, dropped down a spot as a result of the New York Rangers' lottery win.
T-3rd: Anaheim Ducks, Vegas Golden Knights (Dropped 3 spots)
The Vegas Golden Knights dropped three spots in their very first NHL entry draft, going from 3rd to 6th in the 2017 Draft where they selected Cody Glass. In case you've already forgotten, Vegas would go on to push the Washington Capitals to Game 6 of the Stanley Cup Final in their inaugural season, kicking off a run of traded first round picks as Vegas looked to extend their playoff window.
---
---
Anaheim dropped one spot in the 2019 draft from 8th to 9th where they selected Trevor Zegras, one spot in 2020 from 5th to 6th where they got Jamie Drysdale, and once in 2021 from 2nd to 3rd where they got Mason McTavish. There aren't any substantial drops in there, but dropping a spot in three consecutive years is pretty unfortunate. Luckily for the Ducks, they made some great picks anyway, landing their current top-6 centermen and a top-4 defender in Drysdale.
2nd: Vancouver Canucks (Dropped 7 spots)
The last two here are a bit long so I'll be doing them in list form
Dropped 2 spots in 2016 from 3rd to 5th where they took Olli Juolevi
Dropped 3 spots in 2017 from 2nd to 5th where they took Elias Pettersson
Dropped 1 spot in 2018 from 6th to 7th where they took Quinn Hughes
Dropped 1 spot in 2019 from 9th to 10th where they took Vasili Podkolzin
The Vancouver Canucks are the only team that can rival Detroit when it comes to having horrible lottery luck, moving down a total of seven spots in four straight draft lotteries. I don't think they mind the fact that they ended up with Elias Pettersson and Quinn Hughes, the two cornerstones of their franchise, but an earlier pick in 2016 and/or 2019 could have given this team some much needed help either down the middle or on the back-end.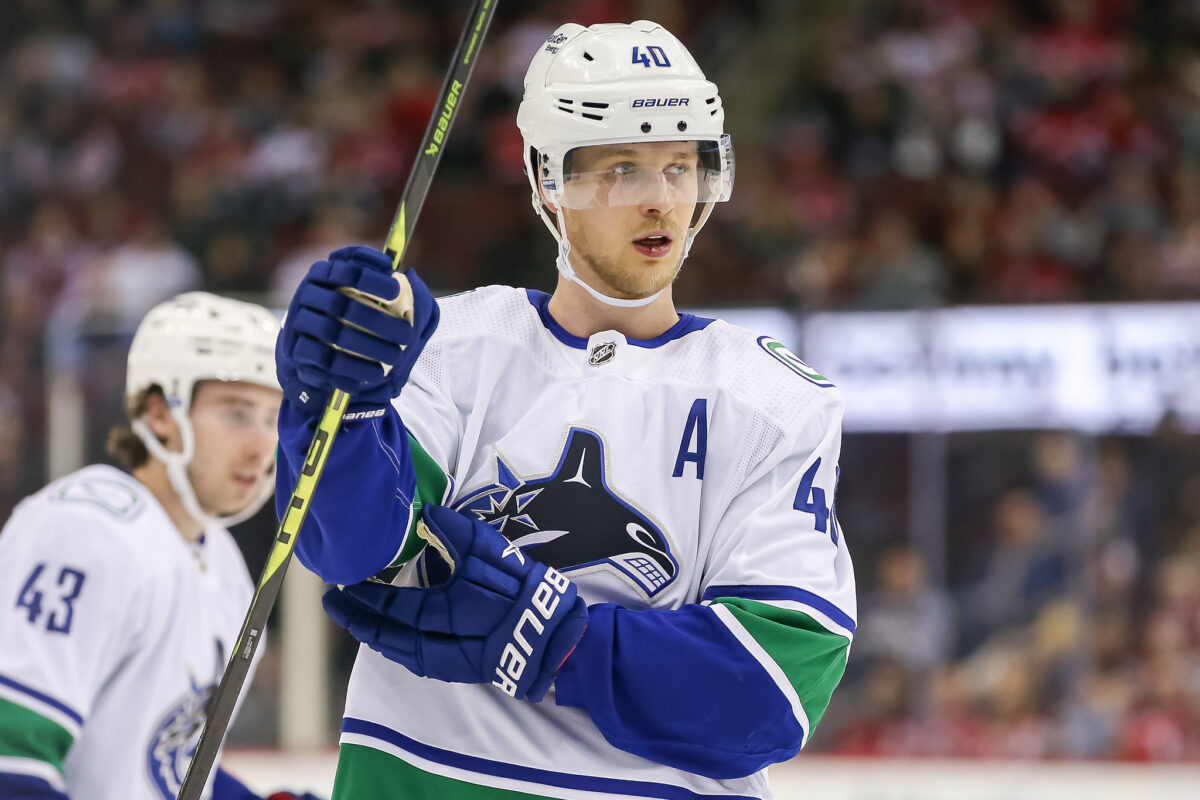 Vancouver also has the unique distinction of being just one of nine NHL teams who have never had the first overall pick (two of those nine are the Seattle Kraken and the Vegas Golden Knights who barely count). Some lottery luck would be much appreciated in Vancouver, especially if it lands them Vancouver-native (and life-long Canucks fan) Connor Bedard.
1st: Detroit Red Wings (Dropped 8 spots)
Dropped 2 spots in 2017 from 7th to 9th where they took Michael Rasmussen
Dropped 1 spot in 2018 from 5th to 6th where they took Filip Zadina
Dropped 2 spots in 2019 from 4th to 6th where they took Moritz Seider
Detroit dropped 3 spots in 2020 draft from 1st to 4th where they took Lucas Raymond
Stayed put in 2021 and 2022 where they took Simon Edvinsson and Marco Kasper at 6th and 8th overall respectively
Detroit dropped an astounding eight draft spots in just four years of bad luck. If you were confused to see Red Wings fans cheering after the team simply stayed put in the draft order following the two most recent draft lotteries, this is why. Draft lotteries have become days of dread for Detroit's fans, rather than a reason for hope, excitement, or optimism.
Related: 2023 NHL Mock Draft 2.0
Draft lottery rules have changed in recent years, making it so that a team can only drop a maximum of two spots, meaning the last place team in the NHL will select 3rd overall in the worst case scenario. However, Detroit is on the rise, meaning these rules are too-little-too-late to help them in any meaningful way. I'm sure Red Wings fans looking at Tim Stutzle's 90 points this year wouldn't be too upset if the team had only fallen to third overall in 2020. 
2023 Draft Lottery
With the 2023 draft lottery coming up on Monday, May 8 at 7PM (ET), it's worth taking a look at the Red Wings' chances this time around. Detroit has a 5% chance at 1st overall this year, a 5.2% chance at 2nd overall, and a 0.2% chance at 3rd overall (if a Ottawa wins the first draw but can only move up 10 spots to 2nd overall, and then Detroit wins second overall on the second draw, sliding them to third). They've also got a 64.4% chance at 9th, 23.5% chance at 10th, and a 1.7% chance at 11th.
Winning any of the top three spots in this year's draft would be an absolute game changer for Detroit, giving them a young forward with the ability to turn this team's fortunes around and make them playoff competitors as soon as next year. The biggest need on Detroit's roster is a high end offensive talent, a need that would be very easy to solve with any of these top picks.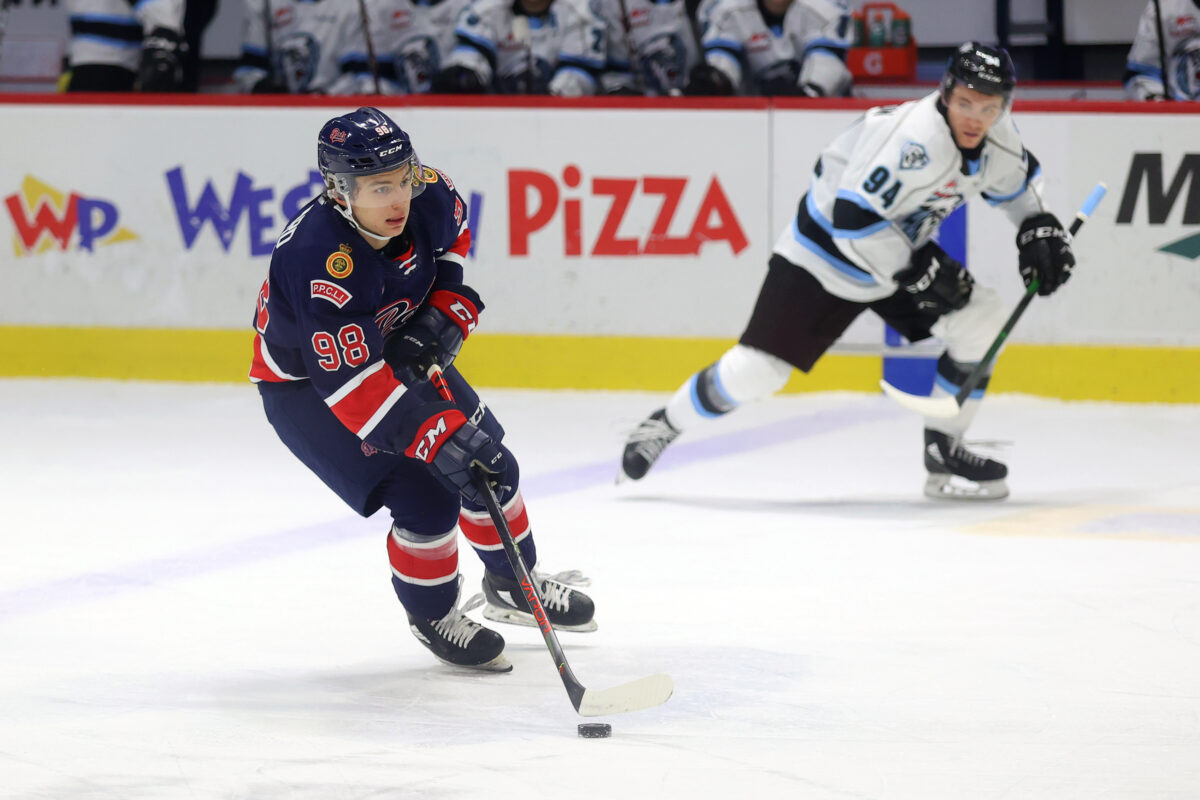 Connor Bedard has the potential to be an elite offensive contributor and one of the best goal scorers in the NHL, Adam Fantilli looks like a playmaking Auston Matthews capable of dominating offensively and physically, and either one of Leo Carlsson or Matvei Michkov are elite prospects of their own with the potential to be top-line offensive talents. There will be plenty of excellent prospects available for Detroit in the 9-11 range, but the gap between the top tier of players in this year's draft and the next tier is significant enough that a lottery win would change the team's whole outlook.
How to Prepare Yourself for the Draft Lottery
Do whatever makes you happy, if that's hoping for the roughly 1 in 10 chance that Detroit lands a top-3 pick, then I wish you luck! If that's convincing yourself that they're falling to 11th overall so that any improvement on that draft spot is a win, then great! You can take this article and use it to justify the Red Wings finally earning a little bit of lottery luck, or you can expect the lack of luck to continue. Regardless of how you approach it as a fan, the draft lottery is Detroit's best chance to take a significant jump in performance next season, so here's to hoping that they'll finally land a bit of luck for once.