Every NHL franchise has to deal with its share of players that seem to always find the scoresheet against it game in and game out.
Sidney Crosby has 108 points in 61 games against the New York Islanders, Patrik Laine is blossoming into Dallas Stars public enemy No. 1 and Nicklas Backstrom has haunted the Philadelphia Flyers for years.
The Detroit Red Wings are no different, often haunted by the same names with each passing meeting, forcing fans to envy the top-tier talent of other teams. With a move to the Eastern Conference following the 2012-13 season, the franchise was fortunate to escape its regular Central Division foes, but after nearly five full years in the east, new killers have dug their heels in.
Brad Marchand
Career Against Detroit: 24 games, 14 goals, 12 assists, 26 points, plus-9
Marchand has been an absolute force against the Red Wings over the past three seasons, where he's finished above a point-per-game each year versus his division rival. Be it home or away, the "Little Ball of Hate" has the Red Wings' number and a current six-game point streak against them, where he has amassed nine goals and 16 points.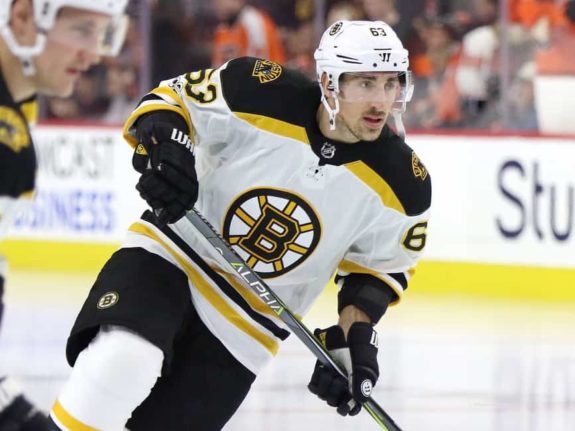 When it comes to Detroit, Marchand holds his second-best points-per-game and third-most goals versus any single team. Once known as a nuisance around the league, the Bruins' pivot has accelerated to being an elite scorer, meaning not only does he get under a team's skin from borderline plays and trash-talking, but he's a nightly threat on the scoresheet, which makes it even worse.
As division rivals, the Red Wings face Marchand and the Bruins four times each season and he has finished above a point-per-game in each of the past three years against a Detroit team that just can't seem to keep him at bay.
Nikita Kucherov
Career Against Detroit: 19 games, 12 goals, 9 assists, 21 points, plus-12
As the league's leading scorer, Kucherov has proven to be a headache for every team with 33 goals and 86 points through 65 games. But Detroit's headache might be the worst.
Kucherov's 19 games against any one franchise—Detroit and Ottawa—are his most and he's tallied 21 points against each. Ottawa has been able to bite back, holding him to a mere plus-1 in those 19 games, but Detroit's attack has been useless versus the Russian, who is a plus-12 when facing the Red Wings, his highest plus/minus against any one team (tied with Buffalo).
Moreover, Kucherov has only scored double-digit goals against one team in his career, which f course is Detroit. The Red Wings have watched him go above a point-per-game against them in each of the past three seasons, boasting his third-highest point-per-game total against any one team. He even has 12 points (5 G, 7 A) in 11 playoff games against them. He might score on the Red Wings more than he does in practice, but at least they haven't fallen victim to his fake move – yet.
Shea Weber
Career Against Detroit: 56 games, 15 goals, 16 assists, 31 points, plus-9
A nine-time 15-goal defenseman, Chicago is the only team Weber has scored more goals against (16). The Red Wings are tied for sixth on his list for assists and rank second for overall points-against. In Detroit's last three years in the Western Conference, Weber potted five goals and ten points in 15 games when the teams met.
The Red Wings seemed to escape Weber when the NHL's realignment moved them out of the Central Division and east, ahead of the 2013-14 season. Even in a separate division and meeting just twice a year, Weber still made his presence felt. He netted five goals and six points in six games.
In the summer of 2016, Weber was traded to Montreal for P.K. Subban and was in Detroit's division once again. In five meetings since the trade, he has scored a goal and two assists, continuing his dominance of the Red Wings on both sides of the ice with a plus-9 career rating over them. It's his fourth-best plus/minus rating against a single franchise.
Vincent Trocheck
Career Against Detroit: 15 games, 7 goal, 5 assists, 12 points, plus-6
Trocheck's all-around game is what made the Red Wings potent for so long. He plays a gritty, hard-hitting, body-sacrificial game where he puts it all on the line every night. He gets rewarded for it, too. It's similar to what the Red Wings have been drafting for in recent years; bringing in large bodies with work ethic.
The 24-yer-old has turned into an offensive threat for Florida, primarily against division rival Detroit. In 15 games versus the Red Wings, Trocheck has recorded seven goals and 12 points, which are his first- and second-best totals against any one team, respectively. His plus-6 rating ranks second in that regard, he's gone plus-7 against three other teams in his career.
He has nine points (6 G, 3 A) and a plus-3 rating over his past 12 games versus the Red Wings. He's making a name for himself, not only across the league, but also among Red Wings fans envious of what they once had. It might be the youth hockey he played for the Detroit-based Little Caesars travel hockey team that instills some energy into him when he plays the Wings.
Duncan Keith
Career Against Detroit: 61 games, 7 goals, 28 assists, 35 points, plus-3
A former division rival, the smooth-skating, puck mover gave Detroit a lot of trouble during its days in the Central Division, where Keith and his Chicago Blackhawks began building a dynasty and overtaking the once-great Red Wings.
Keith has never been a big goal-scorer, having cracked double-digits just three times in his 13-year career, so it says a lot that his seven against Detroit rank third for him versus a single franchise.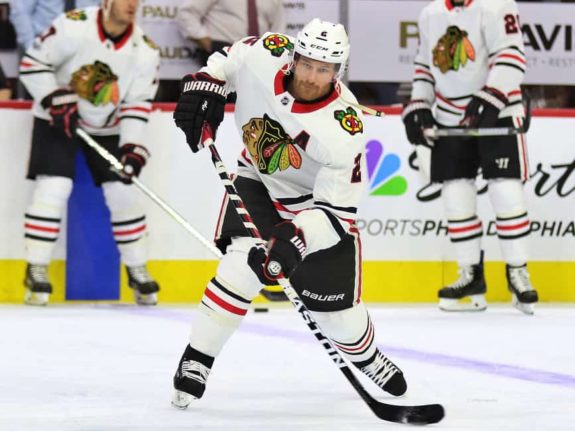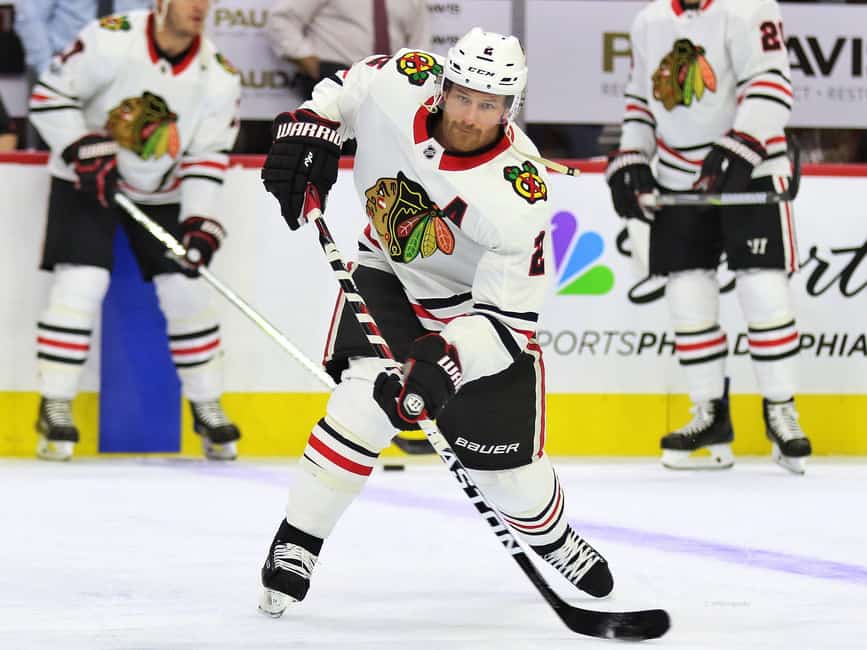 The 34-year-old does have a better point-per-game percentage against a handful of other teams, which is mainly in the west given the amount of games he plays versus them, but that hasn't cooled down his play against the Red Wings.
In Detroit's last three years in the Central Division, the blue liner played 16 games versus the Red Wings, chipping in two goals and six assists for eight points to go with a plus-7.
Since moving east five years ago, Keith has only played ten games versus the Red Wings, but has still left an impression on the team of what a high-end defenseman can do. He's scored two goals and eight assists for ten points in those ten