Just when we thought this road trip couldn't get any worse for the Ottawa Senators. The first of two games against the Edmonton Oilers ended in an 8-5 loss on Sunday night. When the puck dropped on the 2020-21 campaign, fans knew what to expect. The team is young, inexperienced and simply not good enough to compete in the North Division. However, as the offseason came to an end, fans and the organization became optimistic.
General manager Pierre Dorion added players like goaltender Matt Murray, Evgenii Dadonov, and Derek Stepan, who gave fans hope and the belief that maybe the Senators wouldn't be as bad as everyone assumed. However, through the first month of the season, they are performing well below expectations. They've looked flat, but tempers are starting to flare within the fanbase. The postseason was always going to be a long shot, but the team isn't making any progress, and that's where the problem lies.
Item One: Offensive Struggles Continue
The Sens had an impressive start to the season with a 5-3 victory over the Toronto Maple Leafs on Jan. 15. Since then, they have not won a single game. They're riding an eight-game winless streak and, other than an overtime loss to the Winnipeg Jets on Jan. 19, the Sens have gotten their teeth kicked in every night. In the six games since then, they've scored 12 goals while allowing 34. It's no secret that Ottawa was going to be the worst team in the division, but I don't think people expected them to be the worst team in the NHL again.
The Senators can't find the back of the net, and at this rate, it looks like that's going to be a problem for the next three-and-a-half months. Before Sunday night's game, head coach D.J. Smith said he believes that, eventually, the odds will go in their favour: "We analytically went through the chances for and against in the Canadian division and I think on the year right now we're third in the division chances for – we just haven't capitalized on these chances." He was quick to add that it isn't one player's fault but a collection of bad bounces.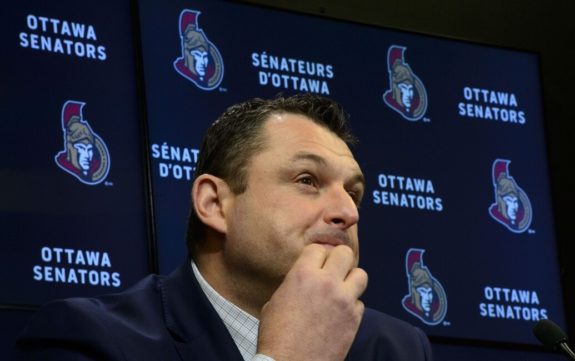 However, this season, their prospects and young players were expected to play a ton of minutes and develop their game while simultaneously suffering from growing pains. So far, that's exactly what's happened, and Smith isn't too worried about it. "Right now, it's just not finding the way in the net," Smith said. "We've had plenty of looks. We've had lots of shots. We're going to be frustrated with the result but as a team, we're starting to learn what it will take for us to win some games and I think that'll happen shortly."
The players aren't getting discouraged either, which is a good sign. "We're not putting pucks away and it's hard to win games when you're not scoring but I feel we're slowly starting to learn the type of identity we need to have. We're getting lots of opportunities, lots of shots on goal, lots of o-zone time. We've got to stick with it and stay patient and we'll get the bounces. We need a little bit of puck luck here," said Connor Brown.
They may not look good on the scoresheet but, behind it all, the Senators feel like they are heading in the right direction. They are working hard and doing the right things, they just need a bit of luck, and if they play as they did against the Vancouver Canucks on Jan. 28, the wins will start to come,
Item Two: Chabot Out, Zub Makes NHL Debut
As the Sens ended their off-day skate at Rogers Place Arena in Edmonton on Saturday, Thomas Chabot was not on the ice. The 24-year-old defenceman was listed as day-to-day, and the Senators recalled Artem Zub from the team's taxi squad. Chabot left Thursday's game against the Canucks after he went crashing into the net during the third period. Zub was a free-agent signed out of Russia in May and last night against the Oilers was his NHL debut.
"He's played in big games and he's played in pro games, so it's not like a rookie coming in and jaw-dropping to guys like McDavid and Draisaitl," Smith said about Zub entering the lineup for the Edmonton stretch. "Play a steady game, keep guys off our net, move pucks when you can. Obviously, with [Chabot] out, we're going to need some guys to move some pucks back there. All indications in practices and in scrimmages we've had, he was very good at boxing out. He knows how to play the game."
Zub played 256 games in the KHL for Khabarovsk Amur and St. Petersburg SKA. On Sunday against the Oilers, he logged 13:22 minutes in ice-time and recorded his first career point by assisting on Brady Tkachuk's goal in the first period.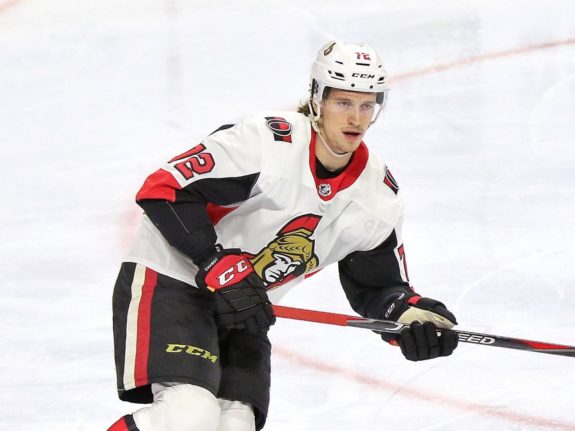 On the other hand, Chabot is the backbone of the Senators' defence, and it will hurt having him out of the lineup for an extended period of time. The team is already down Christian Wolanin, who is on injured reserve, so management will hope for some good news regarding Chabot.
When asked about Chabot's play this season, Smith had only high praise for him: "I think he's done a really good job on the power play for us. Although the puck hasn't gone in, all the numbers say it should. But I think he's managing it much better. He's had his highs and lows but I thought last game was his best game… Even though we didn't win the game I thought he led us back there."
The defensive pairings last night were veteran's Braydon Coburn and Erik Gudranson, Zub with Josh Brown, and Mike Reilly with Nikita Zaitsev. We'll see if this is how Smith wants to keep his pairings ahead of Tuesday's game.
Item Three: Goaltending Struggles Continue
Despite their early struggles, Smith remains confident in his goaltenders. Murray and Marcus Hogberg have had a tough stretch, but they also haven't received much help from their defence. Murray, who has a 4.82 goals-against average (GAA) and a .849 save percentage (SV%) and Hogberg, who has a 4.71 GAA and a .845 SV%, will continue to man the pipes for the foreseeable future. However, when Smith was asked on Saturday if the taxi squad goaltender, Joey Daccord, would get a chance, he didn't prop up the idea, nor did he dismiss it.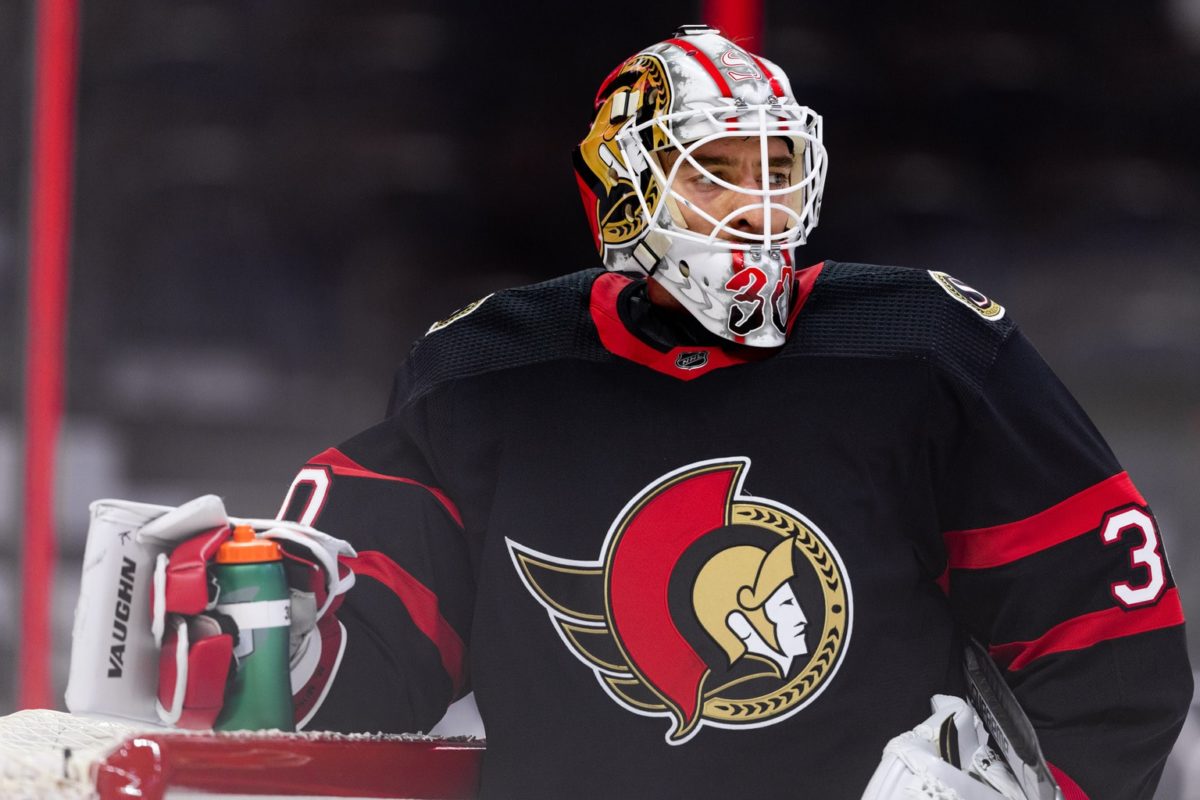 "That's fair, and I think as a coach you think of everything, and, at this point, the numbers haven't been great," Smith said. "But we have the utmost confidence in both these goalies, and that they could get on a run going the other way and all of a sudden, you don't give up a goal in three or four games. I think you look at every player that's on your lineup, and you say, 'What if we did this or what if we did that?' But Matt Murray's a heck of a goalie. We've got to give him a little more support, and he's going to play his way out of this. Hogberg has given us some decent starts, and I didn't think we played great in front of him."
Murray had a 5-0-1 record against the Oilers – as a Pittsburgh Penguin – before this matchup, so it's clear why the Senators went back to him for this one. He didn't last long though, as he gave up three goals on nine shots, and Hogberg was no better at trying to stop the bleeding.
After the 8-5 drubbing, the goaltending tune quickly changed. Smith said he's looking at every option now, which includes giving Daccord a start, but that would require a roster move. It's not the best start for Murray, and he has three more years worth $6.25 million AAV, so he needs to find his confidence quickly before the narrative changes.
What's Next for the Senators?
Fellow THW writer Dayton Reimer wrote about the Senators last week and what should happen with Tim Stützle. Should he be demoted this season to avoid any hit to his development and, more importantly, save the organization from burning a year off his entry-level contract? Stützle has played six games and recorded two goals. The first year of his contract is activated if he plays on Tuesday night, so it will be a story to keep your eye on.
Speaking of rookies, forward Drake Batherson scored his first NHL goal in the 8-5 loss, and the top line of Batherson, Tkachuk and Josh Norris continue to be the only offensive output on the Sens.
The team continues their road trip for two more games when they take on the Oilers again on Tuesday and then the Montreal Canadiens on Thursday. They will head back to the Canadian Tire Centre to face the Canadiens on Saturday and then host the Oilers on Feb. 8 and 9. The AHL season also begins this month, so it'll be interesting to see if any roster changes are made once that season is underway.
---
---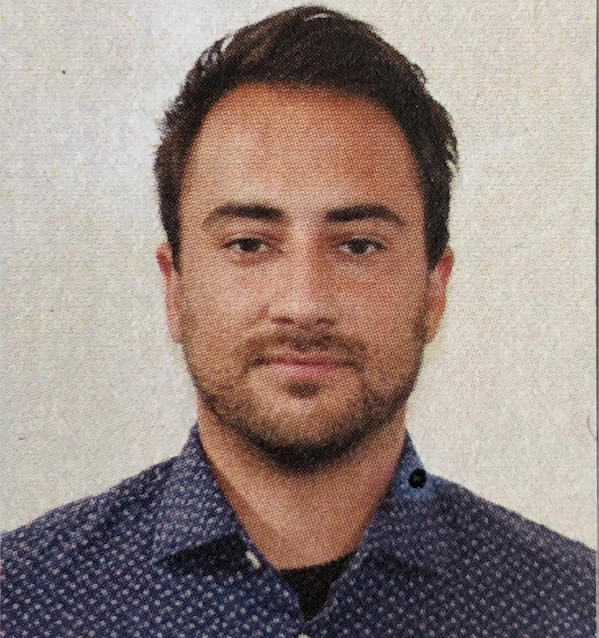 Giovanni Siciliano is a freelance contributor for The Hockey Writers that focuses on the Ottawa Senators. He is a lifelong hockey fan who aims to give his readers more knowledge and better insight pertaining to the game. When Giovanni isn't covering the latest news & rumours in Ottawa, he is usually crying about being a Detroit Lions fan, playing video games or rewatching The Sopranos, Breaking Bad, The Office or Seinfeld for the 1000th time. After completing an internship at The Hockey News, and having his stories published like this one, Giovanni knew he wanted to make this a career and share his passion for the game with others. He hosted the FaceOff Hockey Podcast before joining the team at THW, and currently co-hosts and produces the Improversation podcast. To interact with Giovanni about the Sens, NHL, NFL, T.V shows or games, you can follow him on Twitter by clicking here. You can also read more of his articles here.