The San Jose Sharks have been known for a lot of things over the past few decades. They have occasionally been called one of the best cores to never win the Stanley Cup, and they have housed many legendary players throughout their existence. However, one thing they haven't been known for is their goaltending stability.
Since Evgeni Nabokov's final season with the Sharks in 2009-10, they have seriously struggled to find a full-time netminder. While many years have passed since Nabokov, the current Sharks' goaltending coach, retired, this issue is still a very present one in the current year.
Related: Three Sharks Players In Need of Improvement
---
Latest News & Highlights
---
The Sharks took several swings at goaltenders in the past decade, but the majority of them have either resulted in disappointment or inconsistency. In fact, their two biggest goaltending successes since Nabokov, Antti Niemi and Martin Jones, both severely struggled with inconsistency issues, especially when the playoffs rolled around. Now, they are looking to start over with a new pool of goaltending prospects. But they could be farther from a solution than fans would hope.
Sharks Have No Guaranteed Success in Their Goaltender Prospects
While the Sharks have done a decent job getting gems in the late rounds of their drafts, that success mostly comes from the skaters they've managed to select. As far as goaltending goes, there has been almost no success for the Sharks through their draft selections.
As of right now, the best goalie prospect they have from previous drafts is Mason Beaupit. In fact, he's the only goalie they have that is an original draft pick of theirs. Considering he put up a .892 save percentage in 22 Western Hockey League (WHL) games this past season, he probably isn't going to be the solution.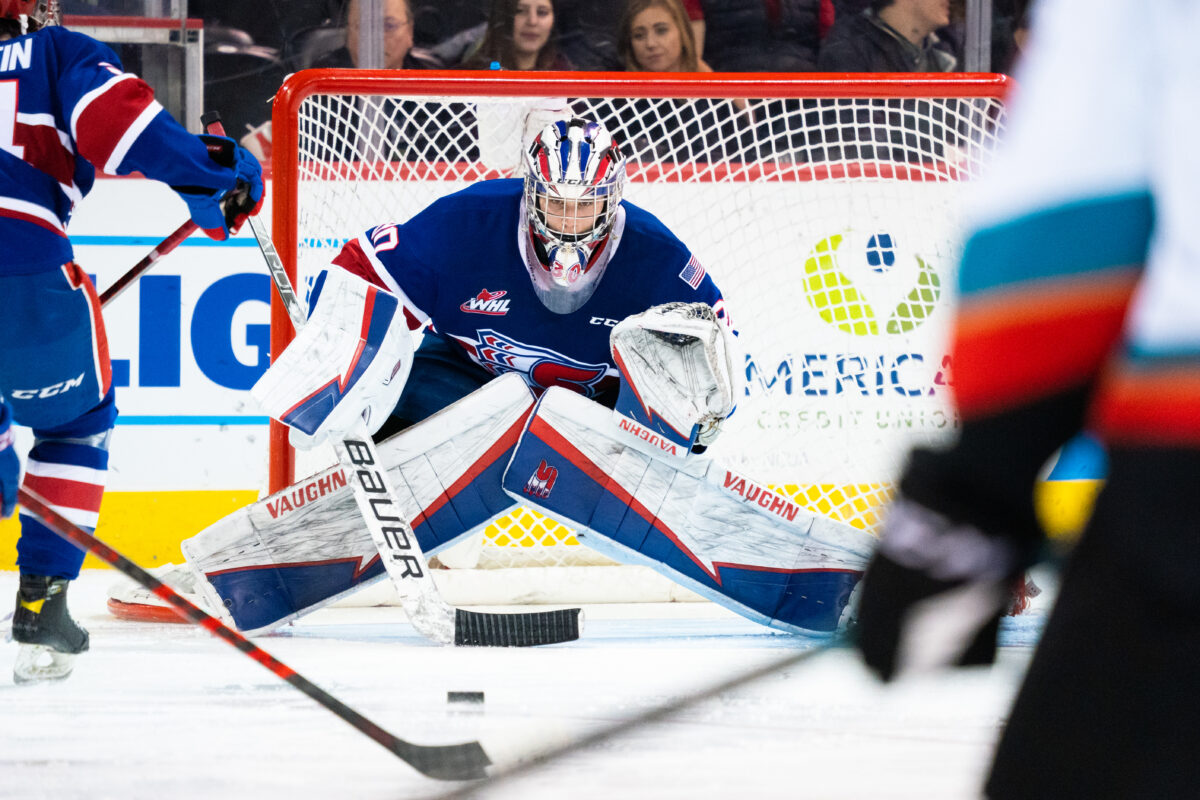 While the goaltending draft picks may not have panned out, the Sharks have acquired a decent amount of goalie prospects through trades. Notably, Magnus Chrona, a former Tampa Bay Lightning draft pick, was acquired in a trade for Fredrick Claesson in 2021. While he hasn't gotten a chance to play in the Sharks' system yet, he has shown promising numbers at the NCAA level, such as his 22-win season last year. However, at 23 years old, he isn't exactly the youngest option they have. By all accounts, the Sharks may need to start over entirely with their goalies.
Sharks Could Entertain a Trade but at a Hefty Cost
If the Sharks are serious about turning their goaltending around in the near future, their best bet is likely to acquire one through a trade. They likely missed their best chance to get a prospect goaltender this past draft, as it was heavily rumored that Nashville was interested in moving Yaroslav Askarov to move up in the draft. With that said, it would have come at the cost of their fourth-overall pick, so it was probably worth it to sit pat. However, they could still make a splash, but it would probably come at a hefty cost, especially if they decide to target Connor Hellebuyck.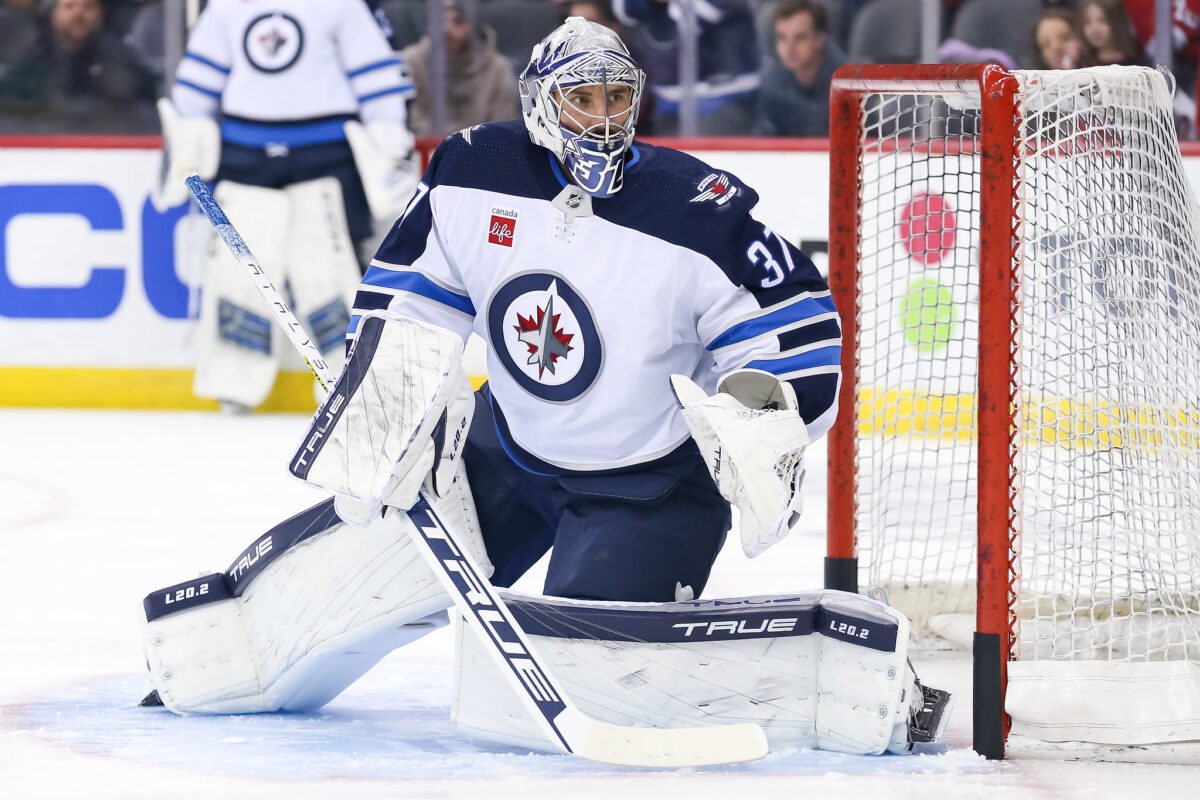 Hellebuyck is going to be one of the most heavily talked about players throughout the 2023-24 season. His contract is in its final year, and it seems very likely that he'll be leaving Winnipeg at the season's end. As a result, it would not be surprising to see him moved at the trade deadline, and the Sharks could try to take advantage of that.
With that said, the return would probably be way too steep for a rebuilding team, not to mention that Hellebuyck is probably interested in playing for a contender. It would be a fun option to consider, but it may not be their best choice.
By all accounts, the Sharks are in a tricky spot with their goalies. Any way you slice it, they will have to sit pat until they draft a good goaltender prospect, hope one emerges from the prospect pool, or make a trade that could hurt the team in the long run. This season will provide a great look at the future of this team in a lot of aspects, but it will not provide great insight into the future of the Sharks' goaltenders. Hopefully this issue will solve itself, but I wouldn't hold my breath.
---

---