Colorado Avalanche general manager Chris MacFarland knew he was going to have to address the team's depth at the forward position going into the 2023-24 season. He's done that and more – and maybe made one of his sneakiest signings late in the process.
The Avs brought in veteran forward Tomas Tatar on a one-year contract, padding the Colorado offense with a winger who scored 20 goals last year. The move suddenly makes Colorado's forward lines look pretty well stocked, as Tatar will likely be slated on the third line with Miles Wood and Ross Colton – two other players brought in during a flurry of early activity this offseason by MacFarland.
Tatar Bolsters Avalanche's Depth With Experience
The deal is only for one season, but it could be a huge boost for Colorado. There are no secrets to Tatar's game, as he's been a consistent scorer throughout his dozen seasons in the NHL. Tatar has hit 20 goals seven times, and the only seasons he was below 15 goals were his first two seasons with the Detroit Red Wings (where he only played 27 games combined) and in the COVID-shortened 2021 campaign when he lit the lamp 10 times. That's pretty steady production from a guy who really doesn't have a weakness when in the offensive zone.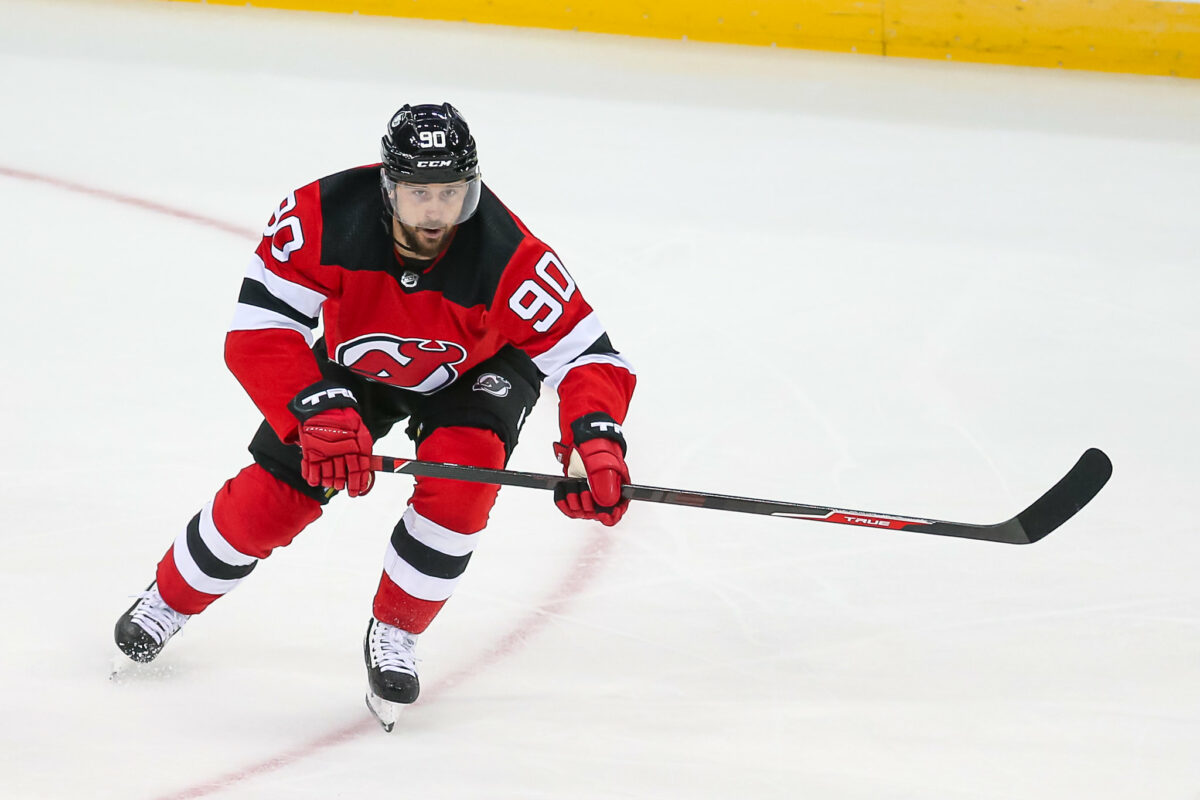 In the last two seasons in New Jersey, Tatar emerged as a gritty option in front of the net and along the boards and helped the Devils reach 52 wins in 2022-23. Colorado is in win-now mode and is just a season removed from lifting the Stanley Cup. However, this season's roster looks a lot different than the past couple of years, with notable players leaving in free agency and Gabriel Landeskog missing the entire season following surgery.
Related: Tatar Signs 1-Year Contract With Avalanche
Injuries hit Colorado hard last season, and that may have been another draw of signing Tatar. The one certainty throughout the bulk of Tatar's career has been his availability. He's played in at least 80 games six times – including last season. While he may start the season on the bottom six, he's versatile enough to be able to slot in with the other high-powered lines should the injury bug find its way into the Avalanche locker room again.
Avalanche Have Lots of New Faces
MacFarland wasn't shy in addressing the lack of depth with the forwards right away. Early in free agency, he brought in Jonathan Drouin, who will likely get the first crack to fill Landeskog spot on the top line since the captain will miss the entire season. The Avs also brought in Ryan Johansen in a shrewd trade, with the Nashville Predators still paying half his salary. Add in Tatar with Colton and Wood on the third line, and the Colorado offense has a very different look to it from the team that won it all two seasons ago.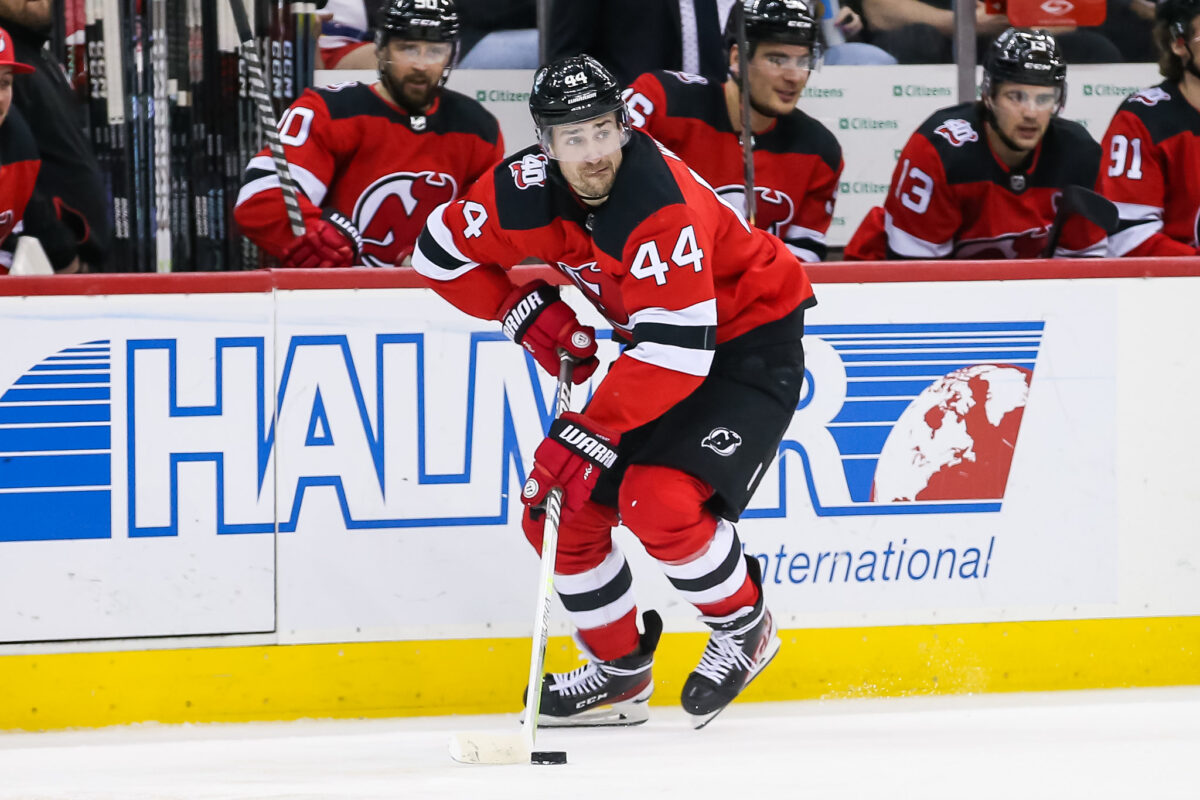 However, this line of newcomers in Wood, Colton, and Tatar could be a pretty versatile group. That trio combined to score 49 goals with 58 assists for 107 points last season – and Wood and Tatar were teammates on the Devils. That's a decent chunk of offense for a third line, and that's probably what the Avalanche are banking on. All of these are experienced veterans. Wood is 27 but has eight seasons of NHL experience. Colton just turned 27 and only has three years in the NHL, but he's already been part of a Stanley Cup winner with the Tampa Bay Lightning in 2021.
Related: Grading the Colorado Avalanche's 2023 Free Agent Signings
---
Latest News & Highlights
---
It's important to note that Tatar and Wood were not regular linemates with the Devils, playing just 38 minutes together across 12 games last season. Haula centered those two on every one of their shifts together, and the line managed to score two goals, with none scored against them in the small sample size. However, that familiarity can't hurt, especially if they continue to keep opponents off the scoreboard. Because of all the new faces on the roster, it's going to take some time for the forwards to gel, but bringing in an experienced veteran like Tatar should be able to help on that front.
Colorado Aims for Another Cup
The Avalanche are still in what feels like a championship window. They won the Presidents' Trophy three seasons ago and the Stanley Cup the season after that. There was a lot of adversity last season, and much of it was the result of a run of injuries that started in October and didn't seem to slow down until the end of February. They still wound up winning the Central Division with a late surge, but they got bounced from the postseason in the first round by the Seattle Kraken.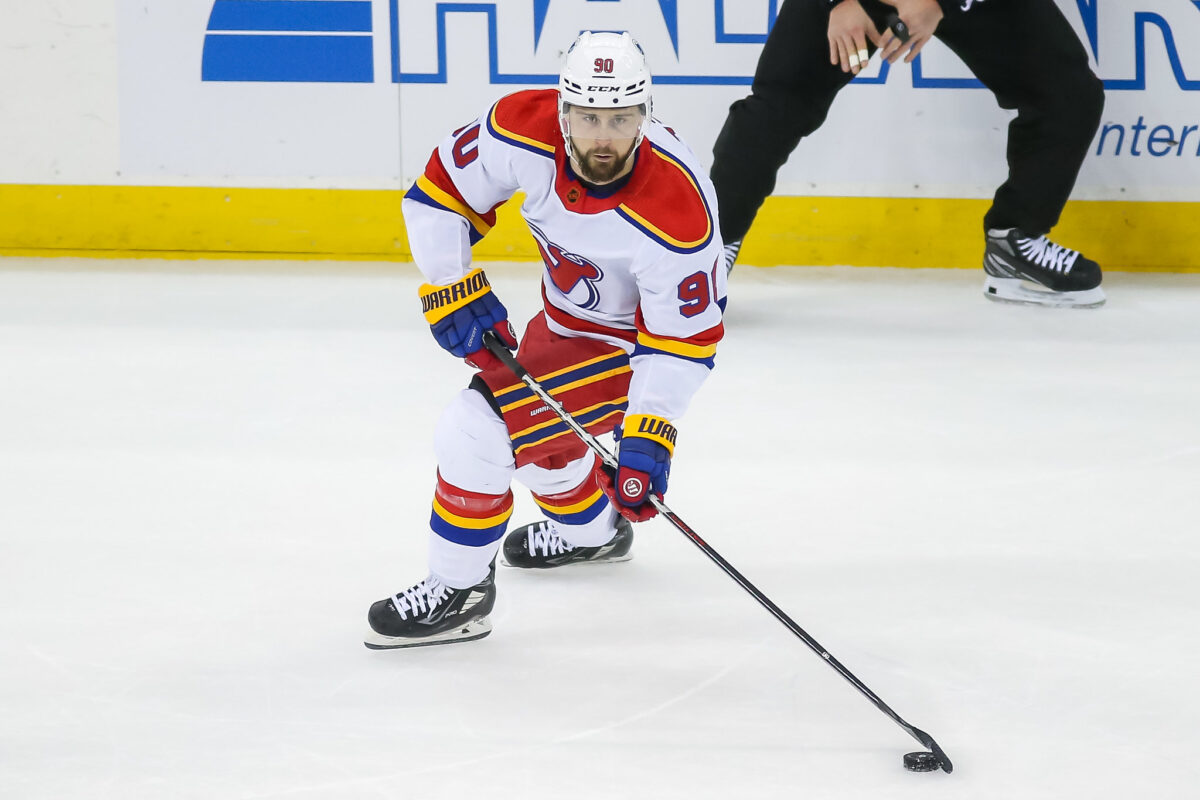 The one knock on Tatar is that he doesn't bring a glut of playoff experience – or success. He's played 12 years in the NHL but has made it out of the first round of the playoffs just three times. He spent many years with a floundering Red Wings team and hasn't been able to stick with a consistent winner his whole career. Tatar has never advanced past the second round of the playoffs and only has seven goals and 13 points in 52 career postseason appearances. He was also famously benched during the Montreal Canadiens' unlikely run to the Stanley Cup Final in 2021, though he's since used that as motivation.
Tatar will likely get a chance to improve on his postseason numbers, as Colorado is once again one of the favorites to win the Stanley Cup entering the season. However, this signing is about more than the playoffs. Following a year where the Avalanche faced many injuries, Tatar is a guy who's going to show up in a lot of games and create a lot of chances. From a depth standpoint, this is a very good signing. If he can bring more of a scoring punch to the postseason from outside the top lines, then it might be one of MacFarland's best signings – particularly with how late it came in the offseason.
---
---