In just a few weeks, the San Jose Sharks will begin their 2023 training camp, providing a first look at the team's new roster and how the players might work together. While training camp is often seen primarily as a chance for young players and prospects to prove their worth, experienced players can gain a lot from it as well. This very much applies to several veterans on the Sharks as the team enters a season with many interesting storylines. They can use the time leading up to the start of the campaign to begin the season on solid footing and set themselves up for the best performances possible. While all of San Jose's veterans can use training camp to their advantage, these three will likely be able to get the greatest benefit.
Kevin Labanc
A key part of multiple Sharks playoff teams, right wing Kevin Labanc enters training camp after a 2022-23 season in which he had both strong and difficult stretches in both his career and personal life. Ultimately, his points per game average was his lowest for a full season since he was a rookie, but his skill as both a passer and a goalscorer suggests he is capable of returning to better numbers. He can use training camp as an opportunity to regain his form and potentially earn a spot as a top-six forward on opening night.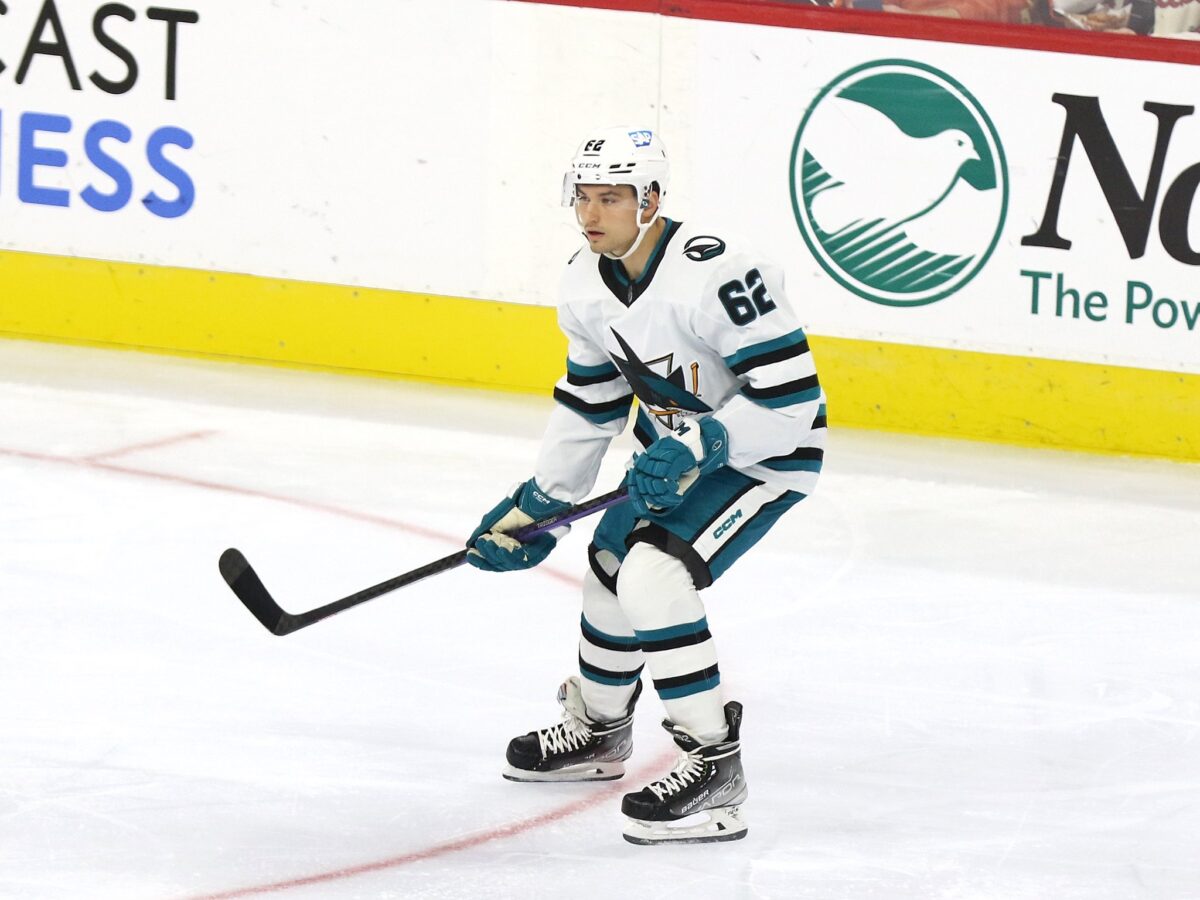 Labanc should also get motivation from his contract status. He is in the final year of his deal, giving him an opportunity to be dealt to a contender at the trade deadline and a chance to earn a solid payday in free agency. Given that he will only be 28 years old when that time comes, this may be his best opportunity to garner a big contract. This year's training camp is the right place to start working towards that objective.
Filip Zadina
Right wing Filip Zadina's NHL career is in an interesting position right now. The sixth overall draft pick in 2018, he struggled as a member of the Detroit Red Wings, never producing at the level expected of a top-10 selection. Detroit terminated his contract in July, and the Sharks signed him to a low-risk deal a few days later. Given that this will likely be the sixth season in which he appears in at least one NHL game, 2023-24 feels like a make-or-break season for him.
Related: Sharks Signing Filip Zadina Is a Smart Move for Both Sides
---
Latest News & Highlights
---
When Zadina's time in Detroit came to an unfortunate end, it was clear that he needed a reset on his career, and the Sharks should be able to provide one. The low expectations for the team mean that he can play hockey without carrying the weight of being a top-10 pick who is being counted on to help turn a franchise around. Instead, he can be a smaller part of a rebuild while determining if San Jose is the place for him to turn his career around. He can begin doing so during training camp, ingraining himself into the organization, seeing how he gets along with his new teammates, and performing in a way that shows his value to an NHL roster.
Tomas Hertl
For almost his entire career, center Tomas Hertl has been one of San Jose's most important offensive players. While he had a solid 63-point season in 2022-23, the Sharks would love to get more production out of him, particularly now that Timo Meier and Erik Karlsson are no longer on the team. He'll likely be counted on for a substantial amount of the Sharks' offense this season, and he can use training camp as a time to focus on his offensive development and identify areas to improve. He can also spend time working with his linemates to develop chemistry, which should serve to better his performance during the season.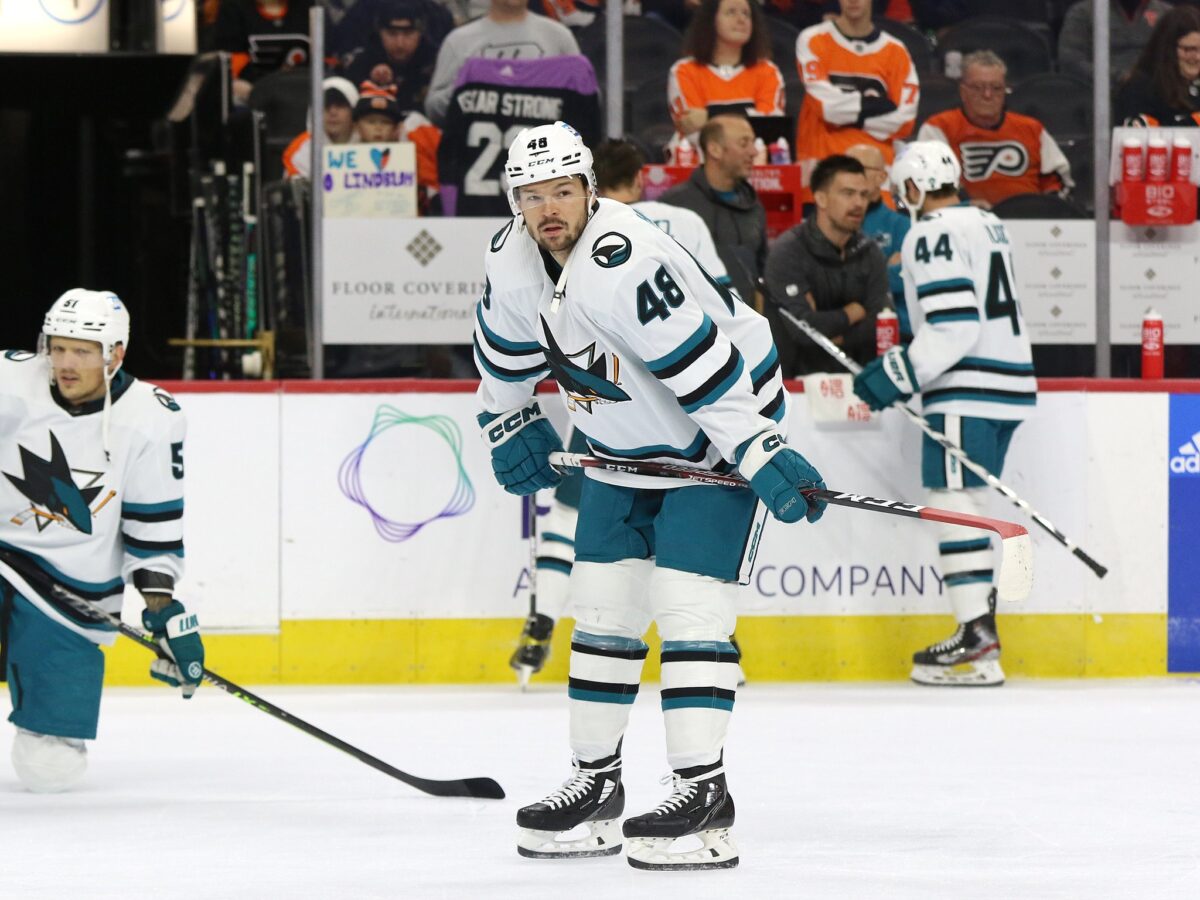 Hertl should also view this year's camp as something of a starting point for his new role within the franchise. He was once one of the team's youngest breakout stars, learning from veterans as the Sharks made playoff runs on a yearly basis. Now, he's signed through 2030, suggesting that San Jose intends for him to be a key veteran on future Sharks playoff teams and a mentor to the next generation of youngsters. Training camp will be a good time for him to begin embracing that status.
Sharks Get Ready for a Meaningful Season
In terms of the outlook of the franchise, the Sharks aren't particularly worried about their record in 2023-24. But that doesn't mean that the season won't be hugely important for a number of their players. When they take the ice, they'll have plenty riding on their development and their roles on the team. And while it's easy to focus on young players and rookies in a season like this one, there's a lot at stake for the veterans as well. Labanc, Zadina and Hertl are at key points in their careers, and training camp is a time to make sure they get the most out of the upcoming season.
---

---