Addition by subtraction. If New Jersey Devils general manager Ray Shero has achieved nothing else in what has been an eventful offseason for his club, he's been diligent in cutting dead weight.
In a rebuild, there's a fine line between carrying useful veterans to help rub off on a young squad and random roster fillers serving as no more than a stopgap. If there was one criticism of former general manager Lou Lamoriello toward the end, it was his luck running out on attempting to fill holes with "interchangeable" players. Think Michael Ryder.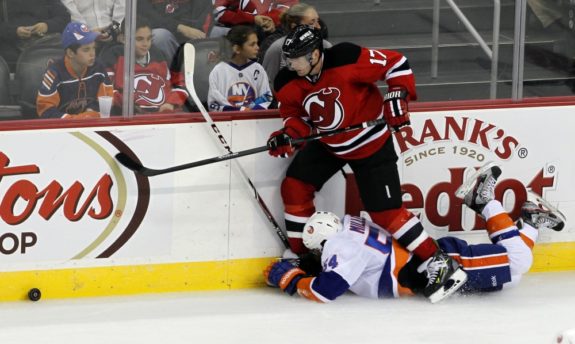 While Shero still has some work to do (I'm looking at you, defencemen), he has cleared out a number of players of who have been a source of frustration on the ice.
Michael Cammalleri
Signed in 2014, Cammalleri set a franchise-best mark with 27 goals by a free-agent signee. Yet, injuries, ailments, and ineffectiveness derailed his Devils career. The University of Michigan product helped keep the club in contention during the 2015-16 campaign with 38 points in 42 games, but a wrist injury limiting him to those 42 contests sent the team into a tailspin. A waiver buyout was best for both parties after he essentially became a healthy scratch as the organization infused more youth toward the end of the season last year.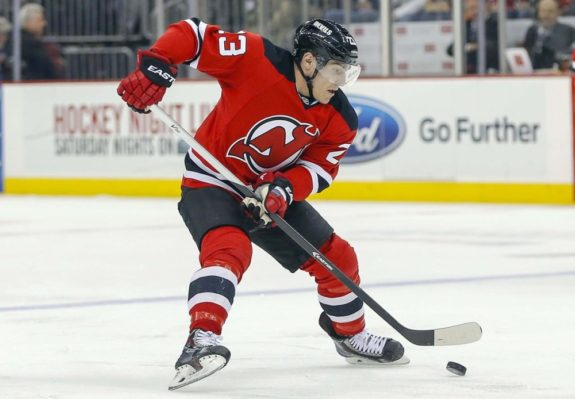 Devante Smith-Pelly
Perhaps the expectations were too high, but the Devils eventually found out what the Montreal Canadiens and Anaheim Ducks already discovered with Smith-Pelly. Although his output was greater than Stefan Matteau's, in the bigger picture it's not saying much. Smith-Pelly produced 13 points in 18 games after joining the squad in late 2016 but only garnered nine in 53 contests last season. Like Cammalleri, the Devils gave Smith-Pelly a waiver buyout.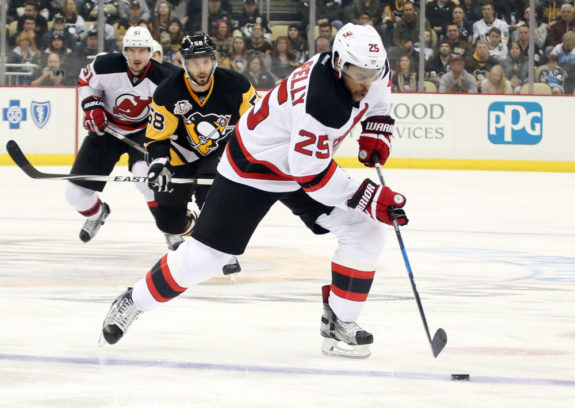 Jacob Josefson
In 2009 the organization used its first-round draft choice on the Swedish center at pick No. 20. Strangely enough, there are three players on the current roster selected after him: John Moore, Marcus Johansson, and Kyle Palmieri. Josefson possessed speed and great stickhandling ability but to say he's injury prone is an understatement. Last season he recorded 10 points in only 38 games.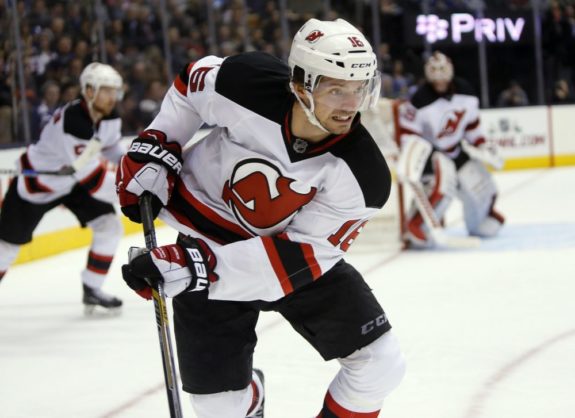 Beau Bennett
If the present organization has a flaw, it's the propensity to sign former Pittsburgh Penguins or more accurately, Wilkes-Barre/Scranton Penguins. This was a stubborn signing in taking a guy Shero selected at No. 20 in the first round of the 2010 NHL Entry Draft. Bennett stayed relatively healthy with a career-high 65 games but his 19 points were hardly the production the club was looking to obtain.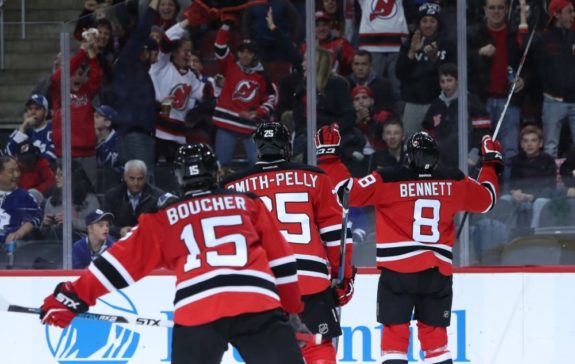 Lou Lamoriello and Marc Savard
OK, not them specifically but the draft choices associated with them. The Devils obtained a second-round pick from the Florida Panthers when they traded for the contract of Savard. Plus, when the Toronto Maple Leafs hired Lamoriello as their general manager, the Devils received a third-round pick as compensation. Shero was then able to package those two picks to the Washington Capitals in exchange for the aforementioned Johansson. Moving those picks was also shrewd in the sense the Devils kept their own future picks which will presumably be better positioned than the Panthers or Maple Leafs.
These moves will enable the organization to open up more roster spots for a crop of young players looking to make an impact in the 2017-18 campaign.
Michael Gwizdala covers the New York Islanders for The Hockey Writers. Michael is also an Associate Producer at WNYT NewsChannel 13. Additionally, Michael was once a Media Relations intern for the AHL Albany River Rats. Michael is a graduate of The College of Saint Rose in Albany, NY.