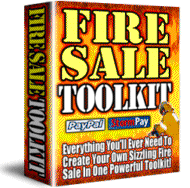 Long before the start of this season, Dale Tallon introduced his blueprint for success.  One of his key points…"execute smart trades and negotiations."  Wow!  He wasn't kidding.  As Monday's trade dead-line approached, the Panthers cleaned house!
As the Panthers are facing a possible decade without making the Stanley Cup Playoffs, fans have grown accustomed to hearing that we are in a rebuilding year.  However, new GM, Tallon quickly stepped in and reassured us by saying "You've put up with a lot of broken promises here in Florida. But that's over.  I'm here to deliver."  Finally!  Someone who understands how we feel, what we've been going through, and someone who is going to solve the problem!  Yet, half way through the season the Cats were right where they usually find themselves…at .500, just out of playoff contention and just average.  But the next few weeks would determine our direction.  Would we get those needed points and make the playoffs or would we find ourselves back in familiar territory, looking forward to next year?
As you probably know by now, it's been the same old story.  However, as February 28th got closer, things started to happen.  In the week leading up to the trade deadline, the Panthers started by trading veteran and team Captain, Bryan McCabe.  Then, trade day came.  The first deal of the day…long time Panther, Radek Dvorak.  Dvorak started his career with the Panthers and spent 9 years with the team.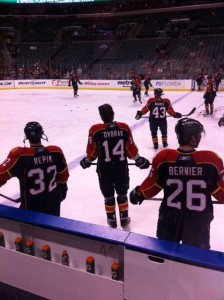 Next, was defenseman, Dennis Wideman.  Wideman went to Washington (this Sunday's opponent) for Jake Hauswirth (who has yet to play in an NHL game) and a 3rd round draft-pick.  The third trade of the day…popular defenseman, Bryan Allen, who spent four years with the Cats.  Allen got to meet his new team the following day, as the Panthers travelled to Charlotte for game day.  Allen had an unmeaningful start with his new team, getting one blocked shot and four hits on his former teammates.
The Panthers were not done trading yet, as they sent Chris Higgins packing his bags for Vancouver.  In return, the Panthers acquired  Evan Oberg and yet another draft pick.
By the time the 3:00pm deadline came, the Panthers had traded four veterans in one day.  In return, they got Sergei Samsonov and Patrick Rissmiller, whose contracts expire after this season.  So it appears that the Panthers are sticking with their core of David Booth, Marty Reasoner and Stephen Weiss, while adding younger talent.  What else did they get?  The Panthers now have ten selections in the 2011 draft, seven of those being in the first three rounds.  Tallon used a similar strategy in Chicago, when he utilized the draft to build a Stanley Cup Champion team.  In addition, they freed up around $40 million to use on free agents this summer.
All in all, the Panthers had a pretty good day.  Tallon appeared to stick to his plan.  Well, at least that was what he said:  "We followed our blueprint to the letter, acquiring valuable assets and putting ourselves in a position to go after top-notch free agents come July…It's going to be an exciting summer for us….We're going to be aggressive in acquiring quality players that fill our specific needs, specifically up front where we require more skill, size, speed, and goal-scoring ability."  Sound familiar?  Yeah, straight from the blueprint.
Tallon has said that no contracts would be discussed until the end of the season.  It will be interesting to see what happens with the goal-tending situation and the fact that Tomas Vokoun will become an unrestricted free agent.
So, with a little more than a month of hockey left, Panthers fans find themselves in familiar territory.  However, this time, it looks like we may have reason to get excited and believe that we have reached a turning point.  I can only hope so.