We are now officially less than two weeks away from the start of the regular season. This is certainly a good feeling to have. Unfortunately for the St. Louis Blues this preseason hasn't been what one would call ideal. The team has run into the injury bug early this season. Last week it was announced that veteran defenceman Jay Bouwmeester will miss the start of the season with a fractured left ankle and winger Zach Sanford will be out for five to six months after injuring his shoulder.
Since then, guess what? More players have gotten injured! This is certainly not the way that Blues management drew things up. That management has some new blood though.
Fabbri Out for the Rest of Blues Training Camp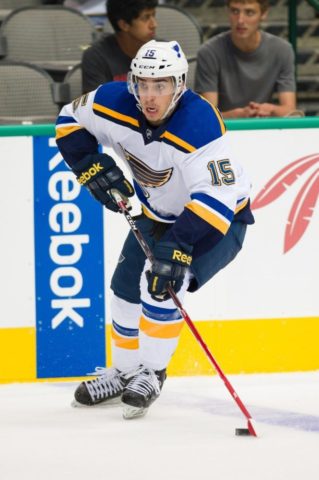 Blues forward Robby Fabbri will be out for the rest of training camp after re-injuring his surgically repaired left knee. He's scheduled to be re-evaluated just as the regular season kicks off next month.  The statement from the Blues organization says that neither the team, nor Fabbri himself, will have any comment on the injury until he is re-evaluated.
The best case scenario here is that Fabbri is simply being kept out of camp as a precautionary measure and everything will be fine when he is re-evaluated. Then again when Fabbri injured this same knee last season it shortened his year down to only 51 games. So if his re-evaluation doesn't go well there is certainly cause for concern.
If things go badly when he is re-evaluated it will be a major blow to the Blues. In his 51 games last season Fabbri had 11 goals and 29 points and is expected to play a big part of the Blues' offence this year. If Fabbri's injury is serious enough  to require surgery, and he misses a large chunk of the season again, the Blues will certainly suffer. The team simply do not have enough depth to make up for him if he misses upwards of 30 games again this year.
Alexander Steen Injured
Alternate captain Alexander Steen is out for the rest of training camp and the beginning of the season after injuring his hand. I'm beginning to think it might take less time to go though all the Blues players who are actually healthy enough to start the regular season right now.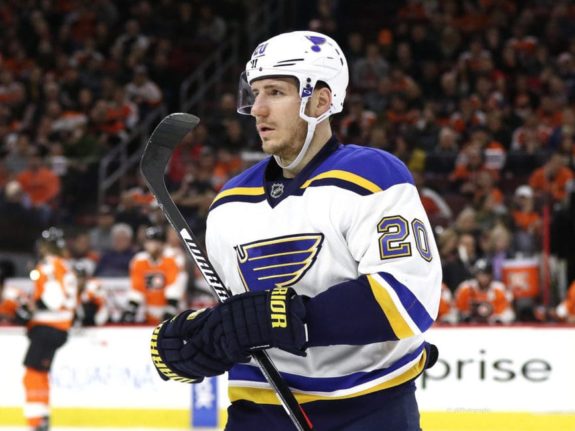 Steen's hand was injured when he was slashed during St. Louis' first preseason game against the Dallas Stars on September 19. He is scheduled to be re-evaluated in a little under three weeks. Steen was able to play the entire game though so it sounds as if keeping him out of the lineup the next few weeks is merely a case of better safe than sorry. Which is good news because Steen is a very productive player – even if he is probably entering the declining years of his career – last season the Swedish winger had 51 points in 76 games.
Right now it looks like it's going to take a whole lot of hockey tape to patch together a group of top six forwards for St. Louis on opening night though. At least Vladimir Tarasenko isn't injured – yet.
Blues Hire Larry Robinson
Let's try our best to end this read on a positive note. On September 21 the Blues announced they have hired Hall of Famer Larry Robinson to be the teams senior consultant to hockey operations.
Nine-time Stanley Cup Champion Larry Robinson is joining the front office as a Sr. Consultant to Hockey Operations. https://t.co/b7EKJjBJgH

— St. Louis Blues (@StLouisBlues) September 21, 2017
Robinson played for the Montreal Canadiens and Los Angeles Kings in his career, winning a total of six Stanley Cups with the Habs. He has also won an additional three Cups as a coach of the New Jersey Devils. That is one impressive winning resume. He was most recently a member of the San Jose Sharks organization, a team that went to the Stanley Cup finals back in 2016.
Does hiring Robinson mean that the Blues are destined for a Stanley Cup final in the near future? There's no way of guaranteeing that, but hiring him can't hurt.
Journalism graduate of Loyalist College and former intern of The Hockey News.