Jordan Schmaltz has been a member of the St. Louis Blues' organization since he was drafted in the first round in 2012. But now, six years later, he remains the team's last unsigned restricted free agent as the 2018-19 season quickly approaches. Schmaltz remains confident that a deal will get done, but the delay has caused some to question: is Jordan Schmaltz still a part of the Blues' future? Or is he going to be forever labeled as a draft bust?
2012 NHL Draft
Playing for the Green Bay Gamblers of the USHL, Jordan Schmaltz earned a reputation as a top quality defensive prospect. Excelling in the offensive zone, Schmaltz drew comparisons to the likes of Keith Yandle, who at the time was one of the premier offensive defenders in the league, playing for the Arizona Coyotes. Schmaltz was a great puck-handler with considerable poise and hockey IQ, skills that had earned him a scholarship to play under Dave Hakstol (now the Philadelphia Flyers' head coach) at the top flight NCAA program at the University of North Dakota. Schmaltz was considered a likely first-round pick.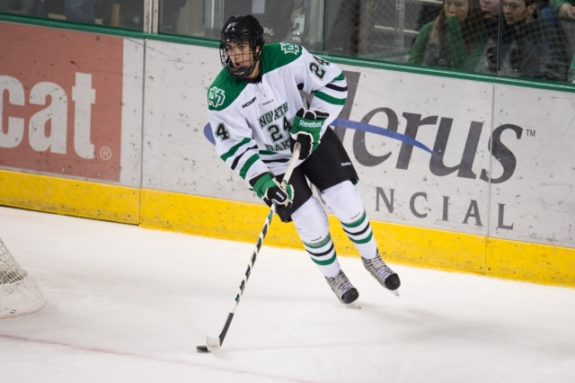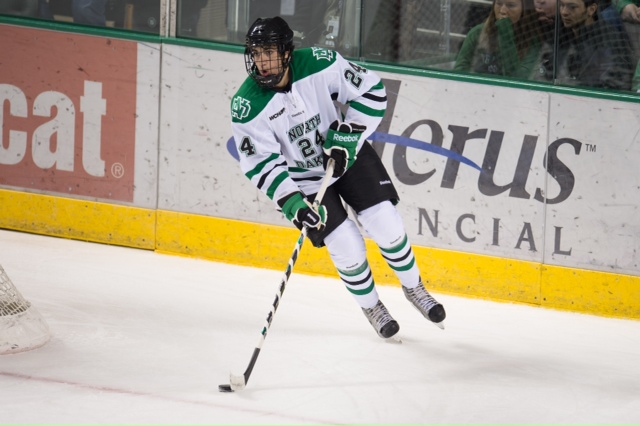 The Blues did indeed draft Schmaltz in the first round, selecting him 25th, making him the 12th of 13 defenseman taken in that round. The pick received mostly average reviews, based on the perception that Schmaltz was a "boom or bust" kind of prospect.  The Blues drafted three other defensemen in that draft class, two of whom have played more NHL games so far than Schmaltz: Petteri Lindbohm, whom the Blues recently lost to Switzerland, and Colton Parayko, a third-round draft steal who has become a centerpiece of the organization.
Schmaltz in College and Minor Hockey
After being drafted, Jordan Schmaltz began his collegiate career at North Dakota, as he was committed to do. He excelled in his three seasons there, collecting 64 points in 125 games. Schmaltz spent much of his time at UND playing alongside his younger brother Nick, who would be drafted by the Blues' arch-rival, the Chicago Blackhawks, 20th overall in the 2013 draft. The two formed a potent duo, appearing in the Frozen Four each of the years they overlapped.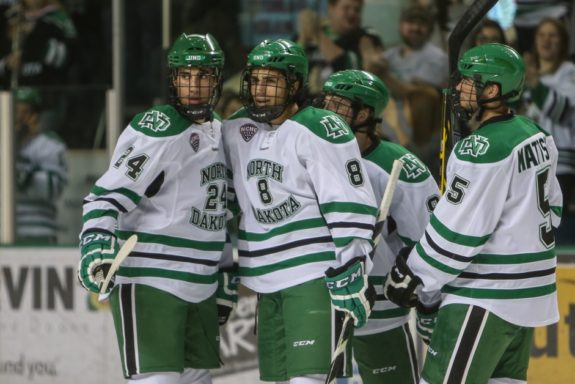 After his junior season, the elder Schmaltz signed an entry-level contract with the Blues and began his professional career. In the first year after signing that contract, Schmaltz played exclusively in the AHL with the Chicago Wolves, totaling 36 points in 71 games. Blues fans were confident that they are looking at a future defensive star. Yet it wouldn't be until late in the next season, Mar. 5, 2017, that Schmaltz would make his NHL debut. In 21 NHL games since then, he's tallied three assists. But Schmaltz has continued to play well at the AHL level. He was named the Blues' only representative to the AHL All-Star game this past season, though he was forced to miss the game itself.
Schmaltz's Contract Situation
Schmaltz's entry level contract ended after last season, a season which was cut short due to injuries. The Blues were very active this summer, making trades and free agent signings that have brought them all the way up to the salary cap; and yet, Schmaltz remains unsigned. Though he certainly won't demand top dollar, he cannot sign for less than the amount of cap space the Blues have remaining, as that is below the minimum contract threshold.
Restricted free agent Jordan Schmaltz confident a deal will be done with St. Louis before camp, looking to break out of his shell this season: https://t.co/VxDt5dcV7x

— Brad Elliott Schlossman (@SchlossmanGF) August 24, 2018
But Schmaltz himself is certain a deal will get done. The Blues have some tools at their disposal to make it happen. For one, if Schmaltz decided to sign a two-way contract, they could keep him in the AHL and withstand the cap hit. They could also consider placing one of their other injured defensemen, Carl Gunnarsson or Jay Bouwmeester, on long term injured reserve, which would give them added cap flexibility; however, all reports indicate that both players will be ready in time for the season. Finally, the Blues could consider trading a player to clear the room to sign Schmaltz (though, by the same token, it is certainly possible they could trade Schmaltz himself). Whatever the case, the Blues will need to sign Schmaltz to give him a chance to prove that he has an NHL future.
A "Make or Break" Year for Schmaltz
If Schmaltz signs a deal to continue on with the Blues, it will be a critical juncture in his career. He will need to establish himself as a part of the Blues' future or, at the very least, prove his NHL mettle to entice another team to give him more playing time. But this will be difficult.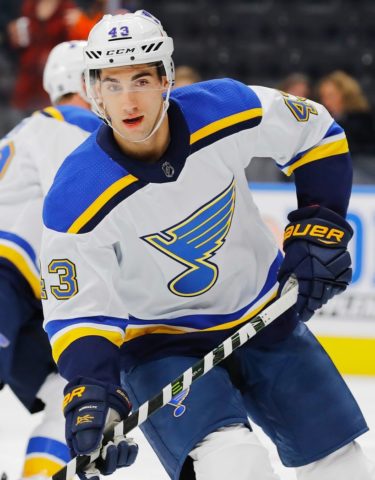 Schmaltz has a number of defensemen to surpass in order to earn playing time. Young players like Parayko and Vince Dunn have passed him on the depth chart, and established players like Bouwmeester, Gunnarsson, Joel Edmundson, and of course Alex Pietrangelo have entrenched roles as well. That would seem to squeeze out Schmaltz, even if he could earn a chance over Robert Bortuzzo. The Blues' stacked defense is a major obstacle for Schmaltz to even get a chance to play.
Schmaltz will need to have an incredible camp to catch the eyes of the Blues' front office and coaching staff. If he does so, he may be given the first shot at stealing the role of a player who is underperforming or injured. If he can earn consistent playing time and play well, there may be a chance for him to prove himself to the Blues. Most likely, though, Schmaltz's future lies with another team.
Yes, Gunnarsson, Bortuzzo, and Bouwmeester all have contracts that expire after this season, but at that time, Schmaltz will be 26 and well beyond the age when "prospects" are meant to become players. If he is going to become entrenched as a Blue, he needs to force the organization's hand this year, rather than wait for yet another season to get his shot.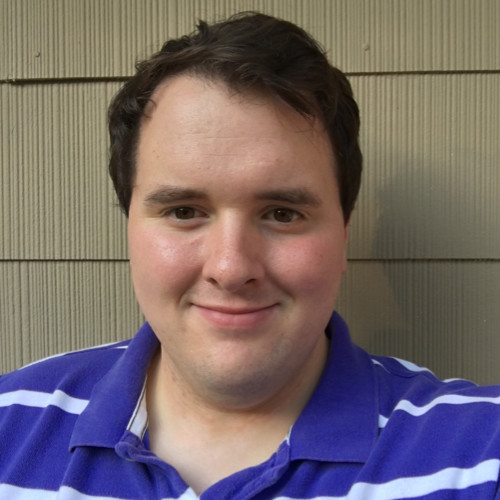 Stephen Ground is a veteran of over three years at THW, focusing on the St. Louis Blues, NHL goaltending, and the annual World Junior Championship. He is the co-host of the Two Guys One Cup Podcast, a hockey podcast focused on the Blues.