The New Jersey Devils will only represented by four players at the 2014 Winter Olympic games in Sochi, Russia and with three of those players representing the Czech Republic, Damien Brunner will be a lone wolf for Team Switzerland. Unlike the majority of the teams in the tournament the Swiss will only have eight players that are current NHLers and Brunner will be their no. 1 scoring threat.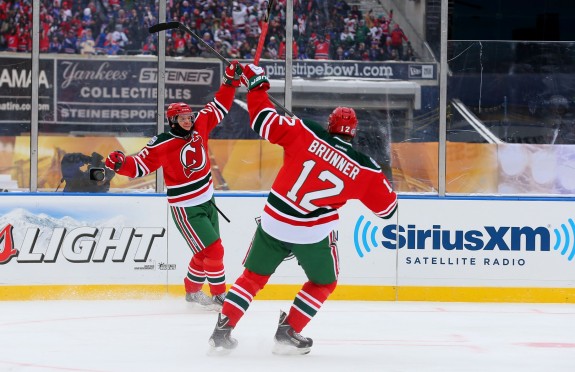 Brunner told the Hockey Writers before departing that he was very much looking forward to represent his home country at the Olympics. "Oh, I'm really excited; this will be my first Olympics and the best of the best will be there for every country," he said with an ear-to-ear smile. "It's going to be exciting; every league stops and the whole hockey world will be watching what happens in Sochi. It's going to be awesome to play in that tournament."
He mentioned that he keeps tabs on the other seven players playing in North America, but also with his overseas buddies that he grew up with on his path to the NHL. "I'm excited to see all of the guys that are playing in the NHL (Roman Josi, Mark Streit, Nino Niederreiter, Raphael Diaz, Jonas Hiller, Reto Berra and Yannick Weber). But even more the guys that I haven't seen in a while that are playing in Switzerland," the 27-year-old Zurich native told us. "I have a lot of good friends on the team that I played Junior Hockey with, we won Junior titles together and it's going to be fun to see them all again."
Damien Brunner & Raphael Diaz pose for a pic upon arriving in Sochi:
Two more guys have arrived in #Sochi2014! Welcome @damien_brunner and @diaz_raphael_61 #srfsochi pic.twitter.com/4xdldlyLET

— Florian Kohler (@kohler_florian) February 10, 2014
They don't text or call each other every single day like high schoolers, but they all know how well each other are doing during the hockey seasons. "Not every day, but if something happens over there I send a text," he said, "or if I do something over here they call me; so short answer, once in a while." For his team to have a chance to pull an upset or even snatch a medal, Brunner admitted that their goalie — Jonas Hiller of the Anaheim Ducks — will have to continue the amazing play in net as he has during the 2013-14 season. The Swiss will be in a division with Latvia, Sweden & the Czechs, so there is a ray of hope that they could avoid a top-tier team in the elimination round if they can manage a second place finish in their group.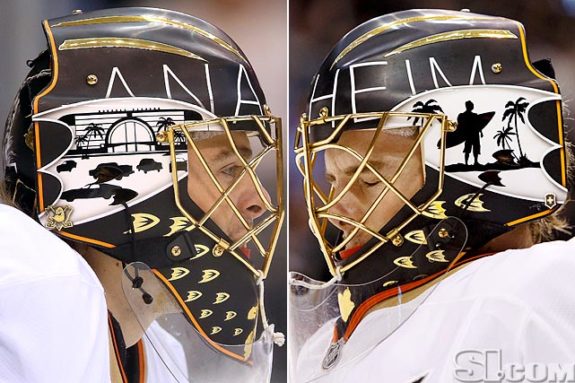 As Switzerland's premier scoring forward, Brunner is a bit of a rock star back home, but as he told us it's not the same as it is in the United States for celebrities and athletes who are monitored and reported on and mobbed by fans every waking moment. "Well I guess guys and girls who know sports know me. It's a little different; I think it's different when you are popular over here," Brunner said with a grin. "In Switzerland, they kind of leave you alone as a sports guy. It's a little bit more quiet, I actually like that; people aren't as in awe of you as they are here."
The music is kind of cheesy but a compilation of Damien Brunner playing for Swiss National Teams 2010-12:
Chances are a lot more people in Switzerland (and maybe North America) will know of and be able to recognize Brunner if he has a big tournament and helps get his team into a medal game. Safe to say the Devils are also hoping the Swiss Sensation has a big tournament and returns to the NHL with a boatload of confidence for their final 23 games as they attempt to make the playoffs.
Dan Rice can be reached via Twitter: @DRdiabloTHW or via Email: drdiablo321@yahoo.com