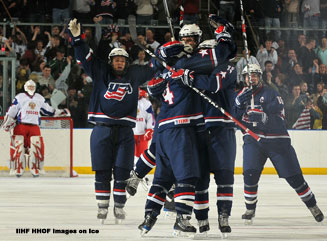 Starting Off Right
Team USA is on an outstanding run at the IIHF World Championship in Ostrava, Czech Republic. The club has posted a 3-0-0-0  record (W, OTW, OTL, L) thus far into the tournament, which rightly places them first in their group. They also possess the best goal differential among the eight teams in Group B.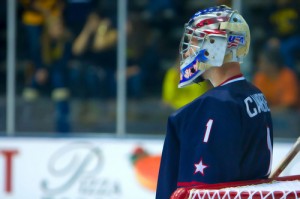 The United States knocked off powerhouses Russia and Finland en route to their perfect start, causing hockey fans to take notice of the young squad. At the moment, only Canada is ranked higher than them out of all the participating nations due to goal differential. But, it is clear that the Americans have had the tougher schedule; the Canadians have only played lower seeded squads like Latvia, Germany, and the Czech Republic.
Underdog Americans
Many people immediately wrote off this hockey team when they saw the roster because of the lack of NHL talent. Joe Pavelski and Jonathan Quick, among many others, elected not to participate in the tournament, leaving little but a pool of AHLers and college students to choose from. Granted, the NHL is represented on the team by Torey Krug, Mark Arcobello, and Seth Jones, as well as a few others. But, their lineup does not compare to organizations that have names like Sidney Crosby, Vladimir Tarasenko, and Pekka Rinne on their side.
It originally looked as if Team USA was going to be a middle-of-the-road club at best during the event. However, they have shocked the international hockey community and are emerging as contenders to go deep into the elimination rounds.
A defense-first style of play and outstanding goaltending by both Connor Hellebuyck and Jack Campbell are the biggest factors attributing to the success of the red, white, and blue. They have only given up four goals in their first three games, which is the least out of every country that doesn't have a leaf on their flag. What Team USA lacks in high-scoring talent they make up for in defensive prowess. Jones in particular has been outstanding in all three zones (despite inadvertently knocking the puck into his own net against Russia).
Gold Medal Hopes
The obvious question now comes to light: Is this team good enough to win the gold?
Team USA has not legitimately won a gold medal in the tournament since 1933 (they won in 1960, but that was when the competition was part of the Winter Olympics). To give you an idea of how long ago that was, Czechoslovakia and the Soviet Union still existed, World War II had not yet started, and the Chicago Cubs were only 25 years removed from a World Series victory. A gold medal for the United States has been a long time coming.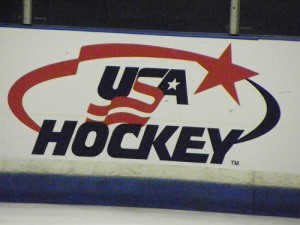 Whether or not this roster of young freedom-fighters is good enough to win it all is still up for debate. They defeated Finland decisively and beat Russia without serious issue, but they will probably have to go through Canada to make it to the top of the podium.
Canada is stacked. With all the NHL talent they have in their lineup, it is questionable whether Team USA will be able to beat them in a single-game elimination round. Defense and goaltending can only save you for so long before they give in to Canada's offensive power.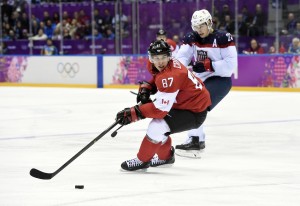 If the United States wants a real chance at defeating the Canadians, they need scoring from the stars in their lineup. Arcobello, Jack Eichel, and Nick Bonino have combined for just two goals over three games. They may have gotten by against Finland and Russia, but Canada is a juggernaut. In order to be competitive against their neighboring country, those skaters need to start producing at a consistent rate.
The good news is that single-elimination games are unpredictable. Unlike a seven-game playoff series where calls and breaks tend to balance out over the course of the round, luck can have a serious impact in deciding who moves on. One fortunate bounce, one bad call, or one bit of miscommunication can be the difference between winning the game or being sent home. Team USA has a better chance at defeating Canada in one game than they do in a best-of-seven series.
If the Americans can pull off an upset against Team Canada and win the gold medal, it will be a miracle of which the like has not been seen since 1980. A group of young hockey players persevering through tough competition and beating out the best team in the world would make for an incredible story. But, they are not there yet. There is still a lot of hockey to be played before the elimination rounds even start. In time, we will learn the fate of Team USA.
Next Game
Vs. Belarus
Thursday, May 7
10:15 AM EDT
Will be shown on NBCSN, along with all other Team USA games.
Drew Weber is a columnist for the San Jose Sharks at The Hockey Writers. He previously wrote articles and appeared on podcasts for Teal Town USA (formerly Pucknology) and contributed briefly to Fear the Fin. You can follow him on Twitter at @puck_over_glass.