As the holidays approach, the Detroit Red Wings have quite a few Christmas present requests, given their 14-15-4 record. They may be fighting for a playoff spot for the 26th straight year, but that shouldn't disqualify them from Santa's "nice" list.
So as Ken Holland sits by the fire in his Michigan home writing his wish list to Santa, we have a decent idea of what he'll be asking for. In this week's special holiday edition of The Grind Line, The Hockey Writers' Red Wings coverage team throws out a few Hockeytown gift ideas that Holland should add to his Christmas list.
Tony Wolak
Health and Happiness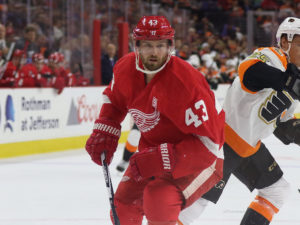 To say that the Red Wings have been plagued by injuries throughout the 2016-17 season is an understatement. So far, Justin Abdelkader, Niklas Kronwall, Darren Helm, Thomas Vanek, Brendan Smith, Andreas Athanasiou, Alexey Marchenko, Jimmy Howard, Tyler Bertuzzi, Jonathan Ericsson, and Tomas Jurco have all missed time with various injuries—or 38% of those who have suited up for the Red Wings this year. Hell, even radio announcer Ken Kal has missed time this year with laryngitis.
In the coming year, I'd like to ask for the Red Wings to get and remain healthy through the end of the season. This may be a tall task, but stranger things have happened.
And with the healthy lineup, I hope the team can establish chemistry among the four forward lines and three defensive pairings. That happiness on the ice can help Detroit turn its season around.
Don't Be Stupid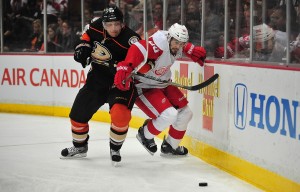 When the Red Wings reach full health, Holland will have to make a few roster decisions in order to keep the team within the 23-man limit. And given his choices in the past, asking Santa for guidance might not be a bad idea.
Among the skaters currently on the roster and injured, only Athanasiou, Bertuzzi, and Anthony Mantha (and Dylan Larkin) can be assigned to Grand Rapids without requiring waivers. In addition, Steve Ott can be sent down without salary cap implications if the Red Wings choose to do so.
But Holland needs to make the correct decisions if the Red Wings are going to compete. If everyone is healthy, the next player to be sent down apart from those who started the year in Grand Rapids (Bertuzzi, Brian Lashoff, Nick Jensen, Jared Coreau) should be Drew Miller. Re-signed to a one-year deal in the offseason after knee surgery, Miller has struggled to kill penalties and stay in the lineup.
In addition to Miller, one other Red Wings player must be sent down for the roster to reach 23. Let's hope Holland actually receives guidance for Christmas and sends down the appropriate player, which, as of late, is not Mantha or Athanasiou.
Fire Jeff Blashill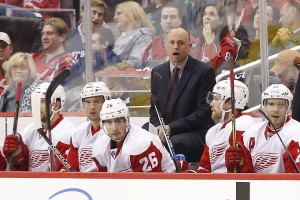 If—after regaining full health—the Red Wings continue to slide in the standings, a nice gift to the team would be to fire Jeff Blashill. It sounds harsh, but in Blashill's short tenure with the team, he's managed to ruin Petr Mrazek's confidence, help Tatar, Nyquist, Sheahan, and now Larkin regress, and over-rely on role players. It's just about time for a shakeup.
Blashill was outcoached in last year's playoff matchup against Tampa Bay and continues to mismanage the Red Wings today, making his sarcastic comments about friend Jon Cooper just that much harder to stomach. If Holland is lucky, Santa will leave Gerard Gallant's resume under his Christmas tree on Saturday night.
And if Santa is listening, winning the Centennial Classic, a few trades, making the playoffs, and a Stanley Cup would be nice too.
Tom Mitsos
Shoot More
I already touched on this a few weeks ago, but the Red Wings need to shoot more. Minus Saturday's six-goal outburst, the Red Wings have struggled to score all season. They average just 2.3 goals per game, which is 27th in the league after Tuesday's 4-1 loss to Tampa Bay.
The Red Wings are 29th in the league in five-on-five score-adjusted Corsi-for per 60 minutes at 51.19 and are 23rd in the league in CF% at 48.32, according to Corsica. And as I said a few weeks ago, a team that is struggling to score needs to throw as many pucks on the net as possible.
As of Dec. 21, just three Red Wings have more than 70 shots on goal (Tomas Tatar, 71; Henrik Zetterberg, 71; and Dylan Larkin, 97), and outside of Larkin, most forwards are averaging about two shots per game, which is not nearly enough.
Stop Over-Relying on Fourth Liners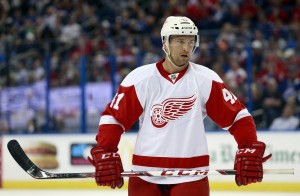 Red Wings coach Jeff Blashill loves his gritty fourth liners. This has been evident, as last year, he gave Luke Glendening more ice time than some of this budding prospects, such as Andreas Athanasiou and Anthony Mantha.
This year, we are seeing more of the same in certain situations. In the third period of Detroit's 4-1 loss to Tampa Bay, down 4-0, Blashill opted to increase Glendening's ice time. He went from playing 5:36 in the second period to 5:52 in the third period, according to Shift Chart. Steve Ott also saw increased ice time, going from 3:39 in the second to 5:29 in the third.
Meanwhile, Tatar, who scored a hat trick in the team's previous game against Anaheim, went from 5:09 in the second to 3:24 in the third. Mantha and Athanasiou also saw decreased ice time in the third period against Tampa Bay.
It's one thing to play your "defensive specialists" when protecting a lead, but Glendening and Ott are not the players who should be on the ice when you are trying to score a lot of goals in a short amount of time.
Keep Some Consistency With Lines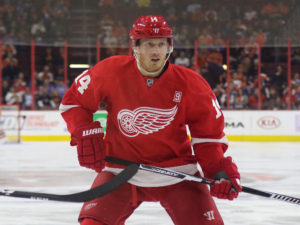 While this has been impossible lately due to injuries, Blashill needs to keep consistent lines as much as he can when the team is healthy. Mixing up the lines can be a good way to try different combinations when a team is slumping, but Blashill takes it to another level.
Larkin started the first four games at center and has played at center in just three games since. Clearly, Blashill wasn't impressed with Larkin's play, but with such a small sample size, it's not even fair to grade him on the seven games he played at center.
In total, the Red Wings have used 20 combinations at forward who have played at least 10 minutes together and only one (Tomas Tatar, Henrik Zetterberg and Anthony Mantha) has played more than 100 minutes at five-on-five, according to Corsica.
Compare that to Pittsburgh, which has used 17 combinations and has three lines that have played over 100 minutes together. It's hard for players to develop chemistry with one another when they are constantly shuffling lines, and it's hard for players to know their roles if they are moving up and down the lineup on a game-by-game basis.
Brandon Peleshok
A Permanent Roster Spot for Anthony Mantha
Since the Red Wings recalled Anthony Mantha in November, the skilled forward has proven himself to be an NHL-caliber player. Through 18 games, the hulking forward has 10 points and 37 shots on goal. He has produced at a clip of 0.56 P/GP, which ranks third on the team among forwards since the Wings recalled him.
With the team struggling to produce offensively (ranking 27th in GF/GP, and 30th in PP%), Mantha represents not only the future of the team, but also a means of generating offense for the Wings right now.
When/if the Red Wings' roster is at full health, Holland will have to make a decision on a couple of his forwards. Let's hope he makes the right one with Mantha.
Petr Mrazek Returning to Form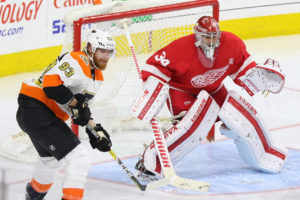 Obviously, this one is out of the hands of the Red Wings' brass – it lies squarely on the shoulders of Petr Mrazek.
Slated as the No. 1 goaltender in Detroit heading into the season, the 24-year-old has struggled mightily thus far, posting a 3.06 GAA and .899 Sv%. The Wings have leaned heavily on Jimmy Howard, but with no timetable set for his return from injury, the team has to hand the reins back to Mrazek.
The Red Wings need him to play his best hockey in order to survive while Howard is on the shelf. In addition, the Czech netminder returning to form would help to assuage any concerns the team has about him being the No. 1 guy in Detroit moving forward. With the Vegas expansion draft this summer, the last thing Red Wings fans want is to see how management handles a potential goaltending controversy.
Ryan Sproul Becomes a Regular in the Lineup
Ryan Sproul drew back into the Wings' lineup in a game against the Los Angeles Kings on Dec. 15, but only because the team suffered a few injuries on the back end.
Despite Blashill insisting the 23-year-old blueliner needs to become more assertive, he is one of the team's better offensive defensemen. His 0.35 P/GP is second only to Mike Green's 0.56 P/GP, which also says a lot about the state of the Wings' current defense corps.
For a team that has struggled to produce offense, seeing Sproul in the lineup on a more frequent basis would be nice, despite his perceived hiccups.
What would you consider to be a great gift from the Detroit Red Wings? Comment below with your requests.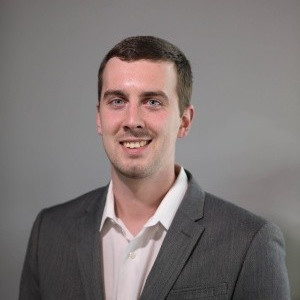 Tony Wolak is based in the Washington D.C. area and covers the Detroit Red Wings for THW. As a former junior and college hockey player, Tony has a unique perspective on Red Wings topics.