When Ian White of the Detroit Red Wings called Gary Bettman an idiot on November 17th, it seemed to have opened the flood gates for the rest of the NHL players. Since this date there have been more than a few inappropriate comments toward Bettman.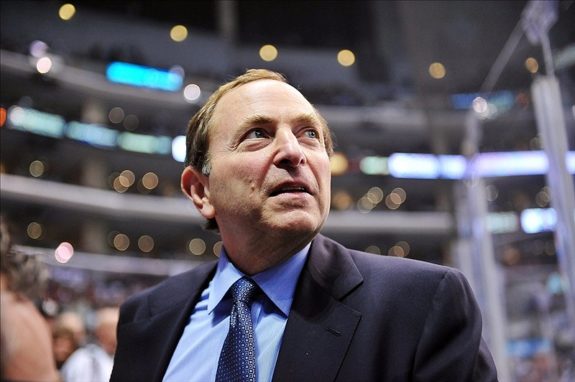 "I gotta be honest: I personally think he's an idiot," White said. "Since he's come in, I think he's done nothing but damage the game."
It wasn't long before another story broke out of TSN after an interview with Florida Panthers forward Kris Versteeg. Unfortunately for Kris, he wasn't making headlines for a viral video of him rapping in his spare time. This time he raised Ian White an insult for both Bettman and Daly.
"Obviously I'm really frustrated, It's not good," said Versteeg. "You do try to look at the best case scenarios moving forward once the CBA does get done and you gotta look for the cancers and you gotta cut out the cancer…I think when you look at Bill Daly and Bettman they've been polluting this game for far too long."
Comparing Bettman and Daly to cancers in the league was over-stepping a boundary. Sure, he's frustrated like all NHL players, owners, and fans. Who wouldn't be frustrated during a time when everyone is losing money? There are certain things you just can't say.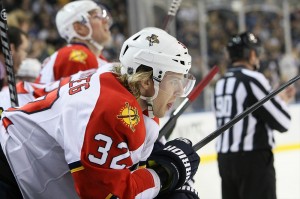 If I were to be crazy enough to say something like that publicly about my employer, there is a great chance I would be fired. For Versteeg to publicly say this, he's doing what he said the NHL was doing; leaving a bad taste in your mouth.
"The fans have been left with too many bad tastes in their mouths for too many years and I think when this is all said and done it will be a good time to finally make that happen."
The war of words between both sides has been tiring. I know the players are tired of being quiet and keeping their frustrations to themselves, even Teemue Selanne took to his Finnish blog to express his concerns- google translate got you there, Teemu. But this lack of professionalism is what will ultimately lead to the cancellation of the season.
When comments started to rush in from players criticizing the league, and of course Bettman, it became obvious this was going to be a long, agonizing battle. There's no end in sight yet.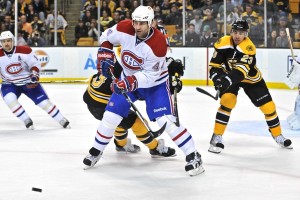 It's not just Bettman these comments are being aimed at, now Roman Hamrlik has taken an interest in faulting his own representative. This is getting dicey. "Time is against us. We lost 1/4 season, it is $425 million. Who will give it back to us? Mr. Fehr?…There should be voting between players. Four questions – YES or NO – then count it. If half of players say let's play, then they should sign new CBA… Time is our enemy."
"I am disgusted. We have to push Fehr to the wall to get the deal…If there is no season he should leave and we will find someone new." Roman Hamrlik
I said the season would be a wash back on November 1st. When negotiations are two months in, and they still say they are worlds apart, it's never a good sign. When the Winter Classic played on January 1st is cancelled in the middle of November, the intention is games won't be played until after that date.  
There is no way a season would start in February, so you can scrap the All-Star game too, and while you're at it, just flush the season. There's no point in playing a three month season to save the draft.

The season has been lost due to the comments of both Bettman, Daley, Fehr, and the players. Without their bickering publicly maybe something could have been arranged. If I were negotiating with someone, I wouldn't be insulting them, and wouldn't be baiting the media with empty threats.
Empty threats you say? Well, maybe Jeff O'Neill has won the inappropriate comment award previously belonging to Chris Chelios. Threatening the safety of Bettman's family? Low blow. Making a pun out of the "make whole" angle of negotiations? Also, not the best idea.
Doing the age old, "I got hacked, guys" routine, O'Neill tiptoed his way out of that sticky situation and into another one. His latest three tweets say everything you need to know, the latest one being the one he should've cried hacked on.



There's nothing I enjoy more than a great Bachelor tweet, but this one does not make the cut. Trying to lighten the mood on twitter after chickening out on your first tweet claiming you wanted to "make whole" in Gary's head? Smooth.
Let's just cut all this out and get a move on. The season is already toast, just get down to business, make a deal and get ready for next season. White, Versteeg, Hamrlik… put all that frustration into the negotiations, then you might get somewhere. As for Jeff O'Neill… just don't make this more painful for the current players.