Properly developing young players is a difficult science to master.  Some teams like the Detroit Red Wings appear to have mastered it.  Other teams struggle to get the most out of their draft picks.
Sometimes, the player is to blame for not reaching his full potential.  He may lack a strong work ethic, have a career-altering injury, or is severely lacking in some skill.  But equally as important to a player's skill is how the NHL team handles and facilitates his development.
To understand the importance of "getting it right" with your draft picks (especially first rounders), look no further than the worst teams in the NHL over the past few years.  Some have started to turn the corner under new management, and others are still in the thick of their struggles.  The one common thread between them is that they have badly butchered the development of their blue-chip prospects.
Nino Niederreiter, RW, New York Islanders (5th overall pick, 2010)
In 2009, Switzerland was not regarded as the hockey nation that is today. Though the Swiss are still far from an international superpower, they have made large strides in recent years and their players are receiving more respect as potential NHLers. But back in 2009, Swiss Jr. Hockey was not regarded as a breeding ground for NHL talent. So, Nino Niederreiter followed in the footsteps of Luca Sbisa, and entered the CHL Import Draft. "El Nino" was selected second overall by the Portland Winterhawks.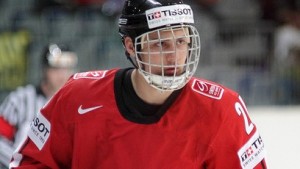 In his rookie season in the WHL, Niederreiter impressed scouts with his combination of size, physicality, speed, and skill. Nino Niederreiter projected to be the perfect new-age NHL power forward. He scored 36 goals and 24 assists for 60 points in 65 games, and tacked on 16 more points in 13 playoff games. At the draft, teams coveted his 6'2″ frame, coupled with his toughness and strong shot. The Swiss sniper was eventually selected 5th overall by the Islanders.
His first year as a part of the Islanders was a good one. He got a nine game trial at the beginning of the 2010-11 season, and scored his first goal before being returned to Portland to further develop his game. He took his offensive game to the next level, scoring 70 points in 55 games, including 41 goals. That total put him at second in the league in goals-per-game. In the playoffs, he was equally as dominant where his 27 points in 21 games was second best in the league.
Nino Niederreiter made the Islanders out of camp in 2011-12. However, the year ended up being a complete disaster. El Nino suffered a groin injury and concussion that forced him to miss 19 games. In the 55 games he did play in, he managed to score just one goal, no assists, and was a -29, second worst in the league.
However, it was hardly his fault for having such a poor year. His two most common linemates were Jay Pandolfo and Marty Reasoner, two veteran defensive specialists with single season high point totals of 26 and 34, respectively. On top of  that, Niederreiter received just 10:06 of ice time per game, 11th among Islanders forwards who played at least 30 games. Playing few minutes and playing with two grinders is a recipe for disaster when developing a prospect. It was abundantly clear that Niederreiter was struggling, but the Islanders decided to do nothing about it. Coupled with the fact that power forwards take notoriously longer to develop into NHL players, the decision was mind-boggling.
2011-12 was when things truly went wrong for Niederreiter. The Islanders had two better alternatives to take with his development. The first, and best option, was to give him more minutes at even strength and on the power play with higher quality linemates. In 2011-12, the Islanders were the fourth worst team in the NHL, and had the third worst offense. They had nothing to lose by letting their young players get big minutes and let them learn on the fly at the NHL level. The second option was to return Niederreiter to the WHL for a third year (since Niederreiter was not eligible to play in the AHL yet). Either one would have been much better than leaving him on the 4th line in the NHL.
In 2012-13, Niederreiter certainly had a lot to prove. Thanks to the lockout, Niederreiter began the year with the Bridgeport Sound Tigers of the AHL, and was their leading scorer when the NHL lockout was resolved and Islanders training camp opened. However, Niederreiter did not receive an invitation to training camp. He would finish the year with 50 points in 74 games in the AHL, a solid offensive season good for second on the team.
Unhappy with the organization, Nino Niederreiter reportedly asked for a trade. However, Garth Snow proclaimed, "All conversations with players remain private, but I haven't heard from Nino himself that he's unhappy." On June 30th, 2013 Niederreiter was traded to the Minnesota Wild for Cal Clutterbuck and a 3rd round pick. Clutterbuck is a hitting machine, but had a very limited ceiling as a good 3rd line player.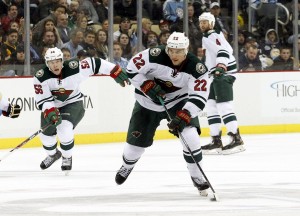 For the Wild in 2013-14, Niederreiter averaged over 14 minutes per game, and his most common two linemates were Mikael Granlund and Jason Pominville. The result was a big step forward in his development, as he notched 36 points in 81 games, and was second among Wild forwards in hits. He appeared confident, and his mishandling by the Islanders has not completely ruined his potential.
The Islanders had a budding power forward under their control, but they let him rot on their fourth line for a year, upsetting Niederreiter and diminishing his trade value due to his perceived lack of production. Had the Islanders given Niederreiter more minutes in the NHL or returned him to Portland, it's unlikely that Niederreiter ever ends up in a Minnesota uniform.
Josh Bailey, C, New York Islanders (9th overall pick, 2008)
After a decent 17 year old season for the Owen Sound Attack and Windsor Spitfires, Bailey exploded in his draft year for 96 points in 67 games. His 96 points was good for 10th in the OHL, and his six playoff points gave Bailey 102 on the year. Bailey brought the entire package to the table at a young age. He was a polished two-way player, a good passer with strong vision, and a good work ethic. At the 2008 draft, the Islanders traded down twice, from 5th to 7th, and 7th to 9th overall, where they selected Bailey. Ranked 14th among North American skaters by NHL CSS, the pick was a bit of a surprise.
Similarly surprising was that Bailey made the Islanders' roster out of camp in 2008-09. In his first year, he delivered a solid, yet unspectacular performance with 25 points in 68 games. One reason Bailey was able to make the team was that he was an all-around contributor. Even when he wasn't producing points, he was effective due to his hard working style and two-way ability. This meant that Bailey was able to play a variety of roles and positions for the Islanders, often switching between center and wing.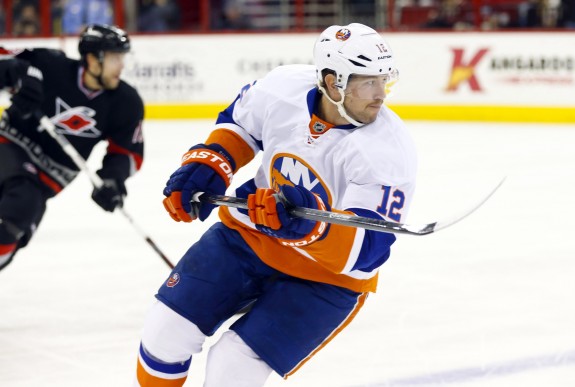 While being a two-way player is a good thing, Bailey's defensive abilities may have actually hindered his ability to reach his potential in the long term. By providing good play away from the puck, Bailey was able to still look like a solid contributor to the team without actually producing offense. It helped to mask the fact that Bailey was not developing properly offensively. Maybe, if Bailey had appeared to truly be struggling at the NHL level, the Islanders would have taken a different course with his development.
Fast-forward through five more NHL years, and we are still seeing the same thing from Josh Bailey. He has been consistently solid, yet unspectacular, and has not taken a real step forward in his development. His points-per-game has hovered between .37 and .50 in his six NHL seasons. In the NHL, Bailey has never appeared to be completely confident in himself. He has shown flashes of confidence, and when he does, his dazzling skills are on display. However, he has never been able to put everything together for a full season.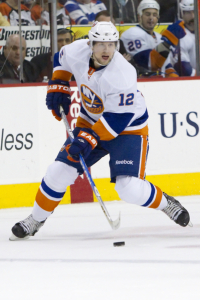 Bailey had a stint in the AHL in 2010-11, where he scored 17 points in 11 games. The skill is clearly there with Bailey, it's just a matter of bringing it out on a consistent basis. Bailey's lack of confidence can be attributed to being put in the Islanders lineup at 18 years old. Prior to his breakout season in the OHL in 2007-08, Bailey had never been a dominant offensive player. After just one big season, the Islanders were banking on Bailey being able to continue his offensive development.
A more patient approach with Bailey could have reaped huge dividends for the Islanders. If Bailey were allowed to play in the OHL for another year, where he likely would have centered Taylor Hall for the Windsor Spitfires, his offensive game would be much more polished. Instead, he tried to make the huge jump right after breaking out offensively, and his abilities did not translate right away. Just because Bailey was good enough to make the Islanders' pitiful roster doesn't mean he should have actually been on it.
After six NHL seasons, it is highly unlikely Bailey will ever reach the potential he showed in the OHL. Had he been allowed to further develop his offensive game before coming to the NHL, we may be talking about an elite second line center behind John Tavares instead of an average middle six contributor.