Player Development Coordinator Rich Peverley was the Stars' good luck charm last Saturday night. Peverley represented the Stars during the NHL's Draft Lottery. After being projected to pick eighth, good fortune shined on the Stars and they will now pick third overall in the 2017 NHL Entry Draft on June 23 in Chicago.
What does this mean for the Stars? Well, for starters, there is no Connor McDavid, Jack Eichel, or Auston Matthews in this year's draft class. The consensus is one of two forwards will go first overall. Nolan Patrick, the nephew of former Stars assistant James Patrick, projects as a top-line center. Swiss center Nico Hischier is Partick's running mate.
2017 NHL Entry Draft order pic.twitter.com/urWhQMVnlv

— Hockey Trade Central (@hockeytradecen) April 30, 2017
Next comes Finnish defenseman Miro Heiskanen. Heiskanen is a 17-year-old defenseman who has played against men in the Finnish Elite league, and his stock is rising. He projects as a top-pair defenseman.
On the surface, Heiskanen seems like the obvious and safe choice. However, I don't expect Dallas Stars general manager Jim Nill to do the obvious or safe thing here.
Another unique dimension this offseason is the Expansion Draft. Dallas, along with every other current NHL team, stands to lose a player to the Vegas Golden Knights.
Three Reasons for Trading the Stars' Pick
1.) Bringing Ken Hitchcock in to replace Lindy Ruff is a win-now move, as opposed to a three or five-year plan. Hitchcock turns 66 years old this December. As the coach of the Stars' lone Stanley Cup Championship team in 1999, Hitchcock is beloved by many in Dallas. However, 1999 was a long time ago and Hitchcock nearly retired a couple of months ago.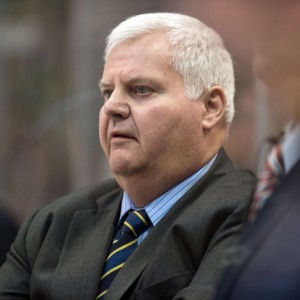 If Dallas misses the playoffs or has a quick playoff exit next season, the finger starts pointing to Jim Nill. It wasn't long ago that everything Nill touched turned to gold, but it's a results business and they need better results next season. Nill is going to use all available assets (including the now third overall pick) to make sure Hitchcock has the best possible roster at his disposal.
Nill was quick to bring in Hitchcock. He can't afford to spend next offseason wondering if Willie Desjardins or Darryl Sutter would have been a better hire.
2.) The Stars had the seventh-oldest team in the league last season. Their average age (27.5) is likely to go down in 2017-18, but the Stars will bring back a 32-year-old Jason Spezza and possibly aging unrestricted free agent forwards Patrick Sharp (35 years old) and Ales Hemsky (33 years old). Captain Jamie Benn is entering his prime at 28, as is his younger sidekick Tyler Seguin, who turns 26 in January. Meanwhile, they also have a good mix of young players, starting with John Klingberg and Radek Faksa. The Stars' window, much like Hitchcock's, is now.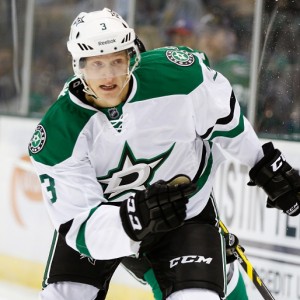 Dallas had the best record in the Western Conference a year ago. At least half of that roster should still be in place when Hitchcock (who beat Dallas in the 2016 playoffs) steps behind the bench for his first game back in Dallas. Moving the third overall pick for an NHL-ready asset or assets could vault the Stars to Cup-contender status going into next season.
3.) The Stars have specific and immediate needs that won't be solved by this summer's third overall pick. Yes, Hitchcock is an excellent defensive coach, but the Stars still need to upgrade their goaltending and defense. The Stars' personnel doesn't compare to the defensive corps Hitchcock worked with in St. Louis. Also, Kari Lehtonen and Antti Niemi can't be trusted to backstop Dallas to a deep playoff run.
Leveraging the third overall pick as trade bait in this pivotal expansion offseason would go a long way towards an upgrade in goal or on the blue line. The Expansion and Entry Drafts are sure to bring ample opportunities to make that pivotal trade.