Be sure to check out other instalments in our Big List Series
THW's Big List of Rookie Sleeper Candidates
For every Nathan MacKinnon, Taylor Hall and John Tavares, there's also a Tomas Hertl, Jeff Skinner and Ryan O'Reilly.
That being, an under-the-radar rookie who surprises in his NHL debut, sometimes making a bigger impact than the top-rated prospects in any given season.
Those six are all household names nowadays, but the latter three didn't have nearly the same hype heading into their rookie season despite also being fairly high draft picks.
Then, there are the Ondrej Palats of the world — guys who seemingly come out of nowhere to exceed all expectations.
Some prospect junkies had Hertl labeled as "one to watch" prior to last season, but even his biggest believers didn't see him dominating to the point of scoring a breakaway goal between his legs in the first week of his NHL career.
If Hertl stayed healthy, he might have won the Calder. And Palat was also in the running, a very worthy albeit out-of-left-field candidate. Anybody claiming to have had Palat on their Calder ballot at the beginning of 2013-14 is bluffing — the guy was a seventh-round draft pick just trying to stick on a roster chalked full of top forward prospects. Even Tampa Bay teammate Tyler Johnson, another finalist for the rookie of the year award that went to season-long favourite MacKinnon, was a considerable dark horse coming out of a training camp.
Every year has its success stories along those lines, and 2014-15 will be no different. Somebody we don't necessarily expect — somebody not named Aaron Ekblad, Sam Reinhart, Jonathan Drouin, Anthony Mantha or Evgeny Kuznetsov, etcetera — will wind up challenging for the Calder. And that somebody probably won't be alone.
My research suggests that teams debut, on average, 4 to 5 rookies per season. That ranges from roster locks to single-game call-ups.
Rebuilding teams often audition more than 5 new faces, while contenders are less likely to have openings for youngsters — barring injuries, which will inevitably lead to opportunities across the league.
In doing the math, which has never been a specialty of mine, I came up with this Big List of 105 Rookie Sleeper candidates poised to potentially surprise in 2014-15.
If somebody is missing from the list, chances are I determined they were too "big" of a name to be dubbed a "sleeper." That said, I'm sure a couple slipped through the cracks and some diamond in the rough is bound to emerge as the next Palat. If there's a blatant omission, in your mind, feel free to enlighten us.
This is the finale to a four-part Big List series that also covered Comeback, Bust and Breakout candidates.
This last-but-not-least Big List is wide-ranging and does include several "bigger" names, such as former first-round picks that could stick out of training camp or make a significant impact at some point in the season if summoned from the minors. For single-season fantasy drafts, picking rookies always comes with inherent risk, but anybody in keeper leagues should pay close attention to these budding prospects in 2014-15.
As per the trend, I'll begin with a Top 10 of guys on the fringes of current Calder conversations, followed by a My 10 that will highlight a few Palat-type hunches, then provide further analysis for all 30 teams in alphabetical order per conference starting with the West in terms of their Best Bets, Honourable Mentions and Long Shots.
Top 10
1) Filip Forsberg (F Nashville)
2) Johnny Gaudreau (F Calgary)
3) Curtis Lazar (F Ottawa)
4) Teuvo Teravainen (F Chicago)
5) Leon Draisaitl (F Edmonton)
6) Linden Vey (F Vancouver)
7) Derrick Pouliot (D Pittsburgh)
8) Jiri Sekac (F Montreal)
9) Brandon Gormley (D Phoenix)
10) Anders Lee (F N.Y. Islanders)
My 10
1) Alexander Khokhlachev (F Boston)
2) Jori Lehtera (F St. Louis)
3) Nicolas Kerdiles (F Anaheim)
4) Andre Burakovsky (F Washington)
5) Brett Ritchie (F Dallas)
6) Ryan Sproul (D Detroit)
7) Joel Armia (F Buffalo)
8) Shayne Gostisbehere (D Philadelphia)
9) Tobias Rieder (F Arizona)
10) Jussi Rynnas (G Dallas)
Anaheim Ducks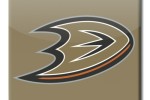 Best Bet: Rickard Rakell, F — Might have the inside track on the third-line centre job after an 18-game audition in 2013-14. He only managed 4 assists in the regular season but scored his first NHL goal in the playoffs. There should be more to come in 2014-15.
Honourable Mention: Nicolas Kerdiles, F — Another candidate for that vacant third-line role, likely slated for a youngster. He had 1 goal and 4 points in 6 AHL games after turning pro to end 2013-14, and some believe he could beat out Rakell for that spot.
Long Shot: None.
Arizona Coyotes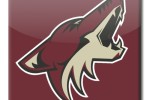 Best Bet: Brandon Gormley, D — He's been on the cusp for several years already as a former first-rounder in 2010, but Gormley is going to get more opportunity in 2014-15 and should secure a full-time spot with the Coyotes.
Honourable Mention:Tobias Rieder, F — The undersized German could beat out recent first-rounders Henrik Samuelsson, Max Domi and Brendan Perlini for a roster spot in an offensive role. At least those are the rumblings out of Arizona.
Long Shots: Lucas Lessio, F; Greg Carey, F; Tyler Gaudet, F. This trio is likely behind the aforementioned 4, but there will be somewhat of an open competition at training camp for a few forward spots and these guys will be in the running.
Calgary Flames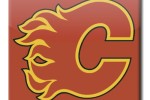 Best Bet: Johnny Gaudreau, F — Certainly not a surprise to any Flames (or NCAA) fans, but the 2014 runaway Hobey Baker winner is not yet a household name. Maybe it's because he wasn't a first-round pick (4th round, 104th overall in 2011), or because he's generously listed at 5-foot-9 (he's probably closer to 5-7). Regardless, that could change in the early stages of 2014-15 if his skill-set translates to the pro game. He looked great in his debut to end 2013-14 and even scored a goal.
Honourable Mentions: Emile Poirier, F — Would be a bigger surprise than Gaudreau if he could crack the team out of training camp and some believe that's possible. He's old enough to play in the AHL, so he'll definitely be called up at some point and could stick with his combination of speed, skill and feistiness.
Markus Granlund, F — Might be ahead of both those higher-profile prospects (Gaudreau and Poirier), but his offensive ceiling isn't as high. Granlund does seem like that sleeper type though, and therefore belongs somewhere on this Big List.
Long Shots: Tyler Wotherspoon, D; Patrick Sieloff, D; Brett Kulak, D. These guys are likely to be called on in the case of injuries, probably in that order.
Michael Ferlund, F — He's a fourth guy from Calgary to look out for, but he's more of an energy player. Reminds me a lot of Jordin Tootoo when he was an effective player, or Steve Downie for that matter.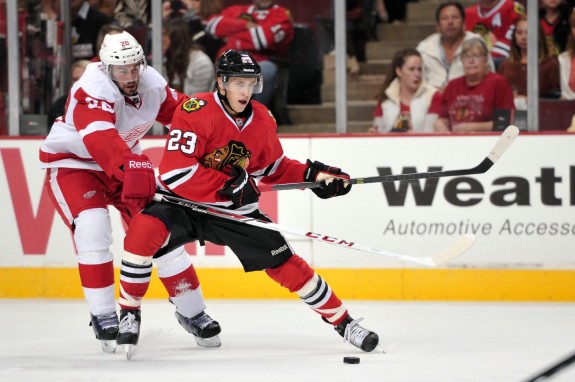 Chicago Blackhawks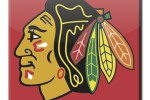 Best Bet: Teuvo Teravainen, F — He's not a sleeper by definition since he's had plenty of attention over the last couple years, but a lot of people are "sleeping" on him since the Brad Richards signing. Teravainen spent the summer in Chicago working on his strength among other areas and he could still force his way onto the roster if he lights up the pre-season, which is entirely possible.
Honourable Mention: Adam Clendening, D — Depth is likely keeping him in the minors to start 2014-15, but if Duncan Keith or Brent Seabrook were ever to go down to injury, this is the guy who could step up to fill that void as an offensive blue-liner.
Long Shots: Trevor van Riemsdyk, D — JVR's brother put up close to a point-per-game in his final NCAA season before signing with Chicago as a free agent. He's 23 and could be in the mix with Clendening and David Rundblad for depth roles.
Dennis Rasmussen, F — He was a pretty big scorer in the Swedish league with 40 points in 52 games, he's also 24 and 6-foot-3, but he's facing an uphill battle to crack the lineup ahead of the likes of Marcus Kruger or Joakim Nordstrom.
Colorado Avalanche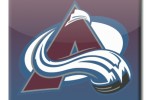 Best Bet: None. They won't have a MacKinnon type taking the league by storm in 2014-15.
Honourable Mention: Joey Hishon, F — He made his NHL debut in the 2014 playoffs, earning 1 assist in 3 games, which was good to see after a series of concussions appeared to derail his career. Providing he had another good off-season, Hishon will be knocking at the door in training camp but depth is likely his biggest obstacle at this point.
Long Shot: None.
Dallas Stars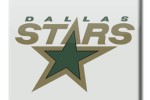 Best Bet: Brett Ritchie, F — If he can stick on a scoring line out of training camp, with Tyler Seguin or Jason Spezza, then he could be a 20-goal rookie. He'd have to beat out a veteran like Erik Cole or a young guy like Colton Sceviour, but that is within the realm of possibility.
Honourable Mentions: Jussi Rynnas, G — He could be this year's Marek Mazanec. He'll start as No. 3 on the depth chart behind Kari Lehtonen and Anders Lindback, but Rynnas had a phenomenal 2013-14 back home in Finland and could steal the show if Lehtonen was to get injured.
John Klingberg, D — He got his feet wet in the AHL to end 2013-14, with 1 assist in 3 games, and will likely start there again to better adjust to the North American game. There are spots available in Dallas and he could challenge for them, but he'd have to beat out Jordie Benn and Kevin Connauton, among others.
Long Shot: None.
Edmonton Oilers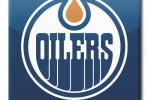 Best Bet: Leon Draisaitl, F — In the running to centre the Oilers' second line and, barring a trade or random free-agent signing, only has to beat out Mark Arcobello and Anton Lander for that role. He's bigger than both and is a pretty complete player, plus I think his offensive potential is somehow being underrated despite putting up 105 points on a mediocre junior team. If he's between David Perron and Nail Yakupov, then 40ish points wouldn't be out of the question.
Honourable Mention: Bogdan Yakimov, F — A big Russian coming off a decent KHL season who looked promising in development camp this summer. He could be the next Alexei Mikhnov, but many feel he'll be a serviceable bottom-six centre sooner than later.
Long Shot: Dillon Simpson, D — He's turning pro this fall and could be the surprise of training camp. There are several prospects ahead of him (Martin Marincin, Oscar Klefbom, Darnell Nurse) and Edmonton did add a few defenders in free agency (Nikita Nikitin, Mark Fayne, Keith Aulie), so it's highly unlikely he makes the Oilers to start 2014-15, but he could make his debut at some point.
Los Angeles Kings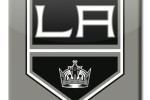 Best Bet: None. Tyler Toffoli and Tanner Pearson are best bets to make a big impact in their first full season, but both are known commodities now after their playoff performances.
Honourable Mention: Jordan Weal, F — He's the new Linden Vey, a guy who could probably play for a few other teams but won't get much of a sniff with the Kings behind Anze Kopitar, Jeff Carter, Mike Richards and Jarret Stoll at centre.
Long Shot: Nick Ebert, D — He was once a highly-touted prospect that seems to have matured in his final junior season. Ebert will almost certainly start his pro career in the AHL, but he might be ready for a call-up to the Kings at some point in 2014-15.
Minnesota Wild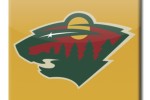 Best Bet: Christian Folin, D — Everybody knows about Matt Dumba, but Folin is 3 years older and noticeably bigger, so he should have just as good a chance at starting 2014-15 with the Wild. There will be at least 1 and possibly 2 spots up for grabs, so expect Folin to be in that mix.
Honourable Mention: Michael Keranen, F — He broke out to become a point-per-game guy in Finland (52 in 52), and the Wild have had good success with their Finns (Mikko Koivu, Mikael Granlund). Nobody is really talking about him, but Keranen is 24 and could contend for a roster spot in training camp.
Long Shot: None.
Nashville Predators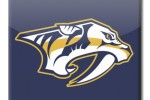 Best Bets: Filip Forsberg, F — Similar to Teravainen in the sense that he had plenty of fanfare in recent years due to success at the world juniors and being a former first-round pick, but he was stuck behind a couple other guys on this list in 2013-14. It's very possible he'll be the leading candidate for a roster spot in 2014-15 under new coach Peter Laviolette, who will welcome and encourage his offensive creativity. But spots will be hard to come by with Nashville signing a bunch of veteran forwards (Mike Ribeiro, Derek Roy, Olli Jokinen), so these kids might have to bide their time in Milwaukee.
Calle Jarnkrok, F — He had the biggest impact of the kids in 2013-14, with 2 goals and 9 points in 12 games to end the season. But Forsberg is probably still the better prospect or has the higher offensive ceiling. If a spot opens due to injury, they will be fighting for it.
Colton Sissons, F — He'll also be in that fight, though he might be more capable than Forsberg or Jarnkrok of filling a bottom-six, two-way role should the need arise. All 3 will likely get into 10 or more games in 2014-15.
Honourable Mention: None.
Long Shot: None.
San Jose Sharks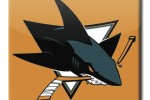 Best Bet: Mirco Mueller, D — They keep throwing around the word "rebuild" and they shipped out their top defenceman in Dan Boyle, so there should be an open spot or two on the blue-line. Mueller is a former first-rounder that apparently was close to making the cut in 2013-14. He could the Olli Maatta of 2014-15.
Honourable Mentions: Taylor Fedun, D — He'll be in that mix on defence as well and could have the upper hand given his pro experience. Matt Tennyson and Konrad Abeltshauser will also provide competition on the back end.
Chris Tierney, F — He's been a big-time scorer in the OHL and could be their next Logan Couture, although it seems Tierney is destined to start in the AHL.
Long Shot: Barclay Goodrow, F — He was signed as an over-ager out of the OHL and has the pro size to play a depth role. Some have suggested Goodrow could be the Tanner Pearson of 2014-15, but that might be a stretch.
St. Louis Blues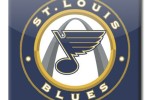 Best Bets: Jori Lehtera, F — He could be the best player the casual hockey fan has never heard of heading into 2014-15. He'll be 27 in December and has been putting up good offensive numbers in Europe over the past 7 years, including the last 4 years in the KHL. He has been across the pond once before but only played 14 games in the AHL with 3 points, but that was back in 2008-09. He's got pretty good size and lots of potential.
Dmitrij Jaskin, F — Similar in size but 6 years younger than Lehtera, Jaskin got a taste of the NHL in 2013-14, only managing 1 goal and 2 points in 18 games. He's capable of much more, especially if he makes the team out of training camp in an offensive role for 2014-15.
Honourable Mention: Ty Rattie, F — He's likely behind those 2 heading into training camp, but Rattie is a pure scorer that could push for a spot sooner than later.
Long Shot: None.
Vancouver Canucks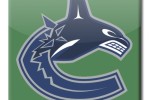 Best Bet: Linden Vey, F — He could also be considered a breakout player because he's been around the pro ranks for a while now, but Very is still a rookie and should be a good one for the Canucks in 2014-15. He's familiar with new head coach Willie Desjardins from their days with the WHL's Medicine Hat Tigers, so that should earn him plenty of opportunity in a variety of roles. If Vey settles into a scoring line, he could flirt with 50 points.
Honourable Mentions: Bo Horvat, F — He's going to be an NHL player, it's just a matter of when and what role. He's already a mature beyond his years and has the size that Vancouver lacks down the middle. It's NHL or back to junior for Horvat this year, so it wouldn't shock me to see him earn a 9-game audition to start the season and then go from there.
Hunter Shinkaruk, F — He just missed Desjardins in Medicine Hat, arriving the year he left. But Desjardins and current Tigers coach Shaun Clouston worked together for 6 years, so it's safe to assume Desjardins has the book on Shinkaruk and what makes him tick. He'll probably do some developing in the AHL, especially coming off hip surgery, but then again Shinkaruk almost made the Canucks out of training camp last fall, so he could stick this time around with another strong showing.
Long Shot: Brendan Gaunce, F — Guance will turn pro this year and I anticipate he'll also turn into a winger. He's another big body who could fill a depth role for Vancouver and possibly exceed expectations (of which there are seemingly few for him among that fan base).
Winnipeg Jets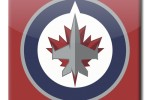 Best Bet: Michael Hutchinson, G — Barring a last-minute trade for James Reimer or signing of Martin Brodeur/Tim Thomas/Ilya Bryzgalov, it looks like Hutchinson is set to back-up Ondrej Pavelec, who might have a short leash in 2014-15. It's possible if Hutchinson's AHL success translates to the NHL that he could supplant Pavelec at some point.
Honourable Mentions: Brenden Kichton, D — Enjoyed an impressive AHL debut after dominating the WHL for a couple seasons. Kichton might have a better shot at a roster spot than 2013 first-rounder Josh Morrissey.
Nic Petan, F — He's put up more than 100 points in consecutive WHL seasons but is expected to be sent back to Portland for 2014-15. He has the skill level to certainly make that decision more difficult for Paul Maurice and Co.
Long Shots: Adam Lowry, F — He's a big kid that isn't too far off from being an NHL regular. It would be a shock to see him stick out of training camp, but he should get a cup of coffee in 2014-15.
Scott Kosmachuk, F — He had a 100-point season with the OHL champion Guelph Storm and will be looking to make an offensive impact in his pro debut, which will likely be in St. John's rather than Winnipeg.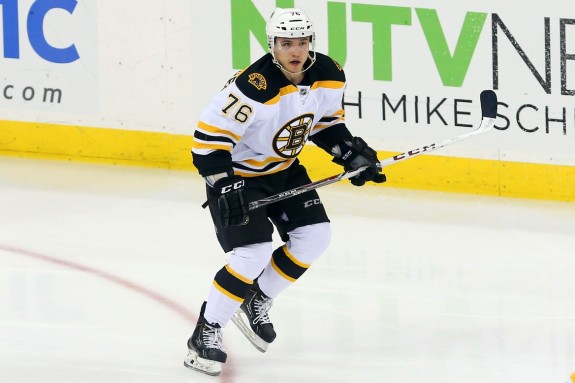 Boston Bruins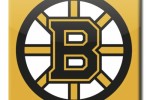 Best Bets: David Pastrnak, F — The Bruins don't like to rush their prospects, but Pastrnak could be that ROR type that cracks a contender's roster out of the blue. He'd have to beat out some older prospects for any openings, but there's room for at least 1 kid on the right side behind Loui Eriksson and Reilly Smith. I have a hunch that Pastrnak might win that job.
Alexander Khokhlachev, F — He might be penciled into that spot heading into training camp and has given no reason to doubt his capabilities of locking it up. It will be a battle, but his pro experience and success with Providence in 2013-14 might be the deciding factor.
Honourable Mention: Matt Fraser, F — He scored a huge overtime goal in the playoffs, but doesn't quite have the high-end skill of Pastrnak or Khokhlachev. If a fourth-line spot is there for the taking, he could take it.
Long Shots: Joe Morrow, D; David Warsofsky, D; Zach Trotman, D. If injuries strike, this trio will be ready for the call, with Morrow likely overtaking the other 2 on the depth chart in 2014-15.
Buffalo Sabres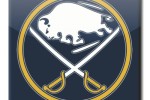 Best Bets: Jake McCabe, D — There's going to be at least 2 spots for young blue-liners in 2014-15 and he acquainted himself quite well in a 7-game stint to end 2013-14. Some time in the AHL wouldn't hurt him, but he might stick in the NHL right out of the gate.
Joel Armia, F — He gradually got better throughout 2013-14, his first season in North America. Now that he's made the adjustments, Armia could push for a spot with the Sabres in 2014-15. He still could be the next Thomas Vanek.
Honourable Mention: Nikita Zadorov, D — He's a monster with pretty huge upside, and he's one of those NHL or junior (or Europe) guys, so he'll definitely get a long look in training camp again after playing 7 games to start 2013-14.
Long Shot: Nicolas Deslauriers, F — A converted defenceman, he came over in a trade from Los Angeles and appeared to be a serviceable depth winger, playing 17 games but only scoring 1 goal in 2013-14. He'll need to beat out Armia and a handful of other forward prospects to keep his roster spot for 2014-15.
Carolina Hurricanes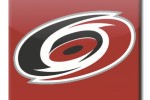 Best Bet: None.
Honourable Mentions: Brock McGinn, F — He's looking to join his older brothers Jamie and Tye as NHLers and that could happen sooner than later. Brock is coming off an 85-point campaign in the OHL and plays a "pro" style that could complement some of Carolina's more finesse young forwards, but some AHL seasoning is still likely for 2014-15.
Chris Terry, F — He had a 100-point season in the OHL and has worked to become a point-per-game player in the AHL as well. He's similar to Zach Boychuk in that he's small by NHL standards and almost needs to play in a scoring role, which might not be available again in 2014-15.
Long Shot: None.
Columbus Blue Jackets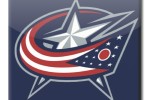 Best Bet: Alexander Wennberg, F — Not sure if there's room for any new kids in Columbus's forward ranks, but Wennberg could force his way onto the roster. Marko Dano might also be in the mix, but neither would be hurt by some AHL seasoning as they adjust to the North American game.
Honourable Mention: Jerry D'Amigo, F — He's getting a change of scenery from Toronto, but ice time won't come any easier in Columbus as he'll be in a battle to crack the Blue Jackets as a fourth-liner or extra forward.
Long Shot: Simon Hjalmarsson, F — He'll also be in that battle, having been signed as a free agent this summer after putting up more than a point-per-game in the Swedish league in 2013-14. Jarmo Kekalainen is quite the talent hawk, so Hjalmarsson could be a pleasant surprise in 2014-15.
Detroit Red Wings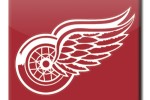 Best Bet: None. Their roster looks pretty set and already has plenty of young talent up front in Tomas Tatar, Gustav Nyquist, Riley Sheahan and possibly Tomas Jurco, so the next wave will likely have to wait their turn.
Honourable Mentions: Ryan Sproul, D — There does appear to be potential for a rookie blue-liner to make the Red Wings out of training camp and Sproul has to be the favourite now that Adam Almquist left to play in the KHL. Sproul has a high offensive ceiling but can also be mistake-prone at times, so it'll be interesting to watch his continued development in 2014-15.
Petr Mrazek, G — He's probably capable of being an NHL backup already, but he'll have to bide his time in the AHL again with Detroit bringing back Jonas Gustavsson to play behind Jimmy Howard. Fortunately for Mrazek, they are both pretty injury-prone, so he should still get some starts in 2014-15.
Teemu Pulkkinen, F — He had an excellent first season in North America and even got into 3 games with the Red Wings in 2013-14, but there are just too many young guns ahead of him (not to mention healthy veterans) to start 2014-15.
Long Shot: Tomas Nosek, F — He had a breakout year in the Czech league and was signed as a free agent this summer. Could he be Detroit's next diamond in the rough? It's certainly possible, but he's likely behind all 5 forwards listed above.
Florida Panthers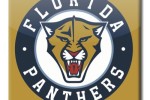 Best Bet: Vincent Trocheck, F — Another one of those former 100-point OHLers, he surprisingly got into 20 games with the Panthers in 2013-14, scoring 5 goals and 8 points. With Gerard Gallant now coaching and preferring to play an offensive style, that could bode well for Trocheck's chances of cracking the roster in 2014-15. I think he's more likely to start in the AHL and work his way back up.
Honourable Mention: Alex Petrovic, D — I see him beating out Colby Robak for a depth job to start the season and then pushing for more playing time as the campaign progresses. He could finish the year ahead of Dylan Olsen as well.
Long Shot: Rocco Grimaldi, F — He's another tiny point-producer from the NCAA who has undeniable skills but will be hard-pressed to make the NHL at 5-foot-6. He'll probably start in the AHL for 2014-15 but could eventually be a Brian Gionta type.
Montreal Canadiens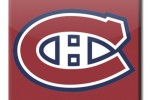 Best Bet: Jiri Sekac, F — One of the more heralded free-agent signings out of Europe, he should have a decent shot at making the Canadiens out of training camp. He could be the Michael Raffl of 2014-15.
Honourable Mentions: Magnus Nygren, D — Lots of people are assuming Nathan Beaulieu and Jarred Tinordi will ascend to full-time duty with the Habs next season, but Nygren is getting overlooked despite being named the top defenceman in Sweden in 2013-14. Nygren could overtake them both and become a regular sooner than later.
Dustin Tokarski, G — He'll need to beat out Peter Budaj for the back-up job in training camp, which could come down to a logistics decision given Budaj's one-way contract. So even though Tokarski performed admirably after being handed the reins in the playoffs when Carey Price went down to injury, he could be headed back to Hamilton to start 2014-15.
Long Shot: Patrick Holland, F — He didn't have a great offensive season as a sophomore in the AHL but still got into 5 games with Montreal in 2013-14. He's versatile in that he can play up or down a lineup and that will likely earn him some more call-ups in 2014-15.
New Jersey Devils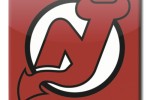 Best Bet: None.
Honourable Mentions:Keith Kinkaid, G — He'll be competing with veteran Scott Clemmensen for the right to back-up Cory Schneider. Clemmensen would seem the favourite, but they are both on two-way contracts so may the best man win.
Reid Boucher, F — He would have been a good bet to make the cut for 2014-15 if the Devils hadn't signed a few veteran free agents. Now it seems more likely he'll start out in the AHL again despite playing 23 games with New Jersey in 2013-14, tallying 2 goals, 7 points and even scoring a rare shootout goal.
Damon Severson, D — He'll be competing with Adam Larsson, Eric Gelinas and Jon Merrill for 1 or 2 spots on the blue-line. The others all have NHL experience, but Severson should make a pretty smooth transition as well and could see NHL time in 2014-15.
Long Shot: Myles Bell, F — A teammate of Severson's in Kelowna, Bell has an NHL-calibre shot as well as the size and strength but his skating could hold him back. He's not expected to challenge for a spot in training camp but might be the 2014-15 version of Boucher in that his junior scoring prowess could carry over to the AHL and earn him a look in the NHL.
New York Islanders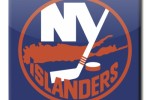 Best Bet: Anders Lee, F — Had an improbable finish to 2013-14 when most had already stopped watching the Islanders. It would seem unlikely for that hot streak to carry over into 2014-15, but if he happens to start on the top line with John Tavares and Kyle Okposo, then the sky is the limit. But that spot is likely going to Brock Nelson, leaving Lee further down the lineup.
Honourable Mention: Ryan Pulock, D — Would seem to be further down the depth chart than fellow top prospects Griffen Reinhart and Ville Pokka, but Pulock could blows the doors off at training camp and force his way on to the team. The Islanders could definitely use his big shot on the point of their power play.
Long Shot: Josh Ho-Sang, F — I can't see it, but he was apparently unreal at the Islanders' development camp and some fans were clamouring that he could be ready for primetime. He's very confident in himself, but then again so was Robbie Schremp.
New York Rangers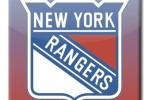 Best Bets: Kevin Hayes, F — The former first-rounder drew a lot of interest as an unrestricted free agent and joined the Rangers after not signing with the Blackhawks. He was linemates with Chris Kreider when Boston College won an NCAA championship in 2012 and they could be reunited in the Big Apple for 2014-15. First things first, Hayes has to make the team over the likes of Jesper Fast and fellow NCAA forward Ryan Haggerty.
Dylan McIlrath, D — Another former first-rounder, there's nothing flashy about McIlrath's game. He's big and mean and plays a shutdown style. There's competition on the blue-line as well, but McIlrath brings a unique skill-set that could earn him a spot over depth signings Mike Kostka, Steven Kampfer and Matt Hunwick for 2014-15.
Honourable Mention: Oscar Lindberg, F — He would have to outperform Matthew Lombardi, J.T. Miller and Chris Mueller in training camp to make the cut, which is a tall order but watch for him to take a big step forward in 2014-15 now that he's adjusted to the North American game.
Long Shots: Mat Bodie, D; Petr Zamorsky, D. As mentioned, depth is their biggest obstacle, but they are 24 and 22 years old, respectively, so don't be shocked if they turn some heads in training camp and earn call-ups in 2014-15.
Ottawa Senators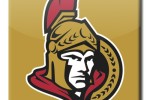 Best Bets: Mark Stone, F — The guy knows how to score goals. Give him a set-up man and he might score 25 as early as this year. His skating has come a long way and he's always had good size, so he could be a nice fit next to Mika Zibanejad on the second line.
Curtis Lazar, F — Speaking of nice fits on that line, if the Senators want to go young, Lazar seems capable of making the jump this season. He's another NHL or junior guy and I think he'll make that decision an easy one for head coach Paul MacLean. He'll stick in Ottawa, shift to the wing and start a career that will likely span two decades. I honestly think he's good for 45 points as a rookie.
Honourable Mention: None.
Long Shot: None.
Philadelphia Flyers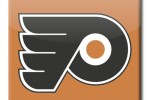 Best Bets: Shayne Gostisbehere, D — Had the Flyers not signed Michael Del Zotto when Kimmo Timonen was sidelined, he could have had a chance to play that offensive role. Ron Hextall wants his young blue-liners to develop in the AHL, but Gostisbehere might force his way onto the roster midway through 2014-15.
Robert Hagg, D — Ditto for Hagg, who may actually be closer to cracking the lineup or getting called up as a more well-rounded defender.
Honourable Mention: Jason Akeson, F — He played 1 game in 2012-13 and scored his first NHL goal, then played 1 more game in 2013-14 and recorded his first NHL assist. He might get a chance to build on that in 2014-15, especially now that Tye McGinn has been traded, but Scott Laughton and Taylor Leier will make Akeson earn that roster spot and could surpass him on the depth chart if he doesn't keep producing.
Long Shot: Pierre-Edouard Bellemare, F — Here's another guy most fans probably haven't heard of, but he played for France at the world championship this spring and earned himself a contract with the Flyers. Where he fits in is difficult to say, but he's 29 and has had decent success in the Swedish league, so he might be make some noise in training camp too.
Pittsburgh Penguins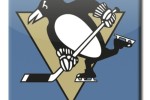 Best Bets: Kasperi Kapanen, F — The Penguins have some holes in their lineup and new coaching staff in charge of plugging them. Kapanen will be given every opportunity to make this team and Mike Johnston is sure to like his skill level. If he sticks out of training camp on a line with Crosby or Malkin and chemistry develops, then look out for him in the Calder race.
Derrick Pouliot, D — Had off-season shoulder surgery, so may be getting a late start in his first pro season, but he has familiarity with new Penguins coach Mike Johnston and that could translate into increased opportunity and responsibilities as the season progresses. It wouldn't surprise me if Pouliot was an NHL regular by season's end, possibly even leapfrogging Olli Maatta.
Honourable Mention: None.
Long Shot: Josh Archibald, F — He's a high-scoring NCAA forward who is a bit undersized, but he notched his first 2 pro goals during a 9-game AHL stint to end 2013-14. He'll be competing with Kapanen and Beau Bennett, among others, to play on the wing of a scoring line, but he'll be an underdog to earn that role in 2014-15.
Tampa Bay Lightning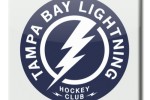 Best Bet: Kristers Gudlevskis, G — He came out of nowhere last year, standing on his head with Latvia against Canada in the Olympics and even seeing limited action with the Lightning. Tampa signed Evgeny Nabokov as a veteran backup and Gudlevskis is expected to battle top prospect Andrei Vasilevskiy for AHL playing time, but I wouldn't be shocked to see him get into some big-league games again in 2014-15.
Honourable Mention: Vladislav Namestnikov, F — Somewhat similar to Pulkkinen's situation in Detroit, Namestnikov is probably good enough to play in the NHL in 2014-15, but Tampa Bay has too many other up-and-comers ahead of him in the pecking order. He got into 4 games in 2013-14 and should see at least a handful again, but earning a full-time role appears unlikely.
Long Shot: Adam Erne, F — Same deal here for a guy who concussed his future teammate Jonathan Drouin in a QMJHL game in 2013-14. Erne will have to go back to junior if he doesn't make the Lightning, but after putting up 4 points in 8 AHL games to end last season, he could get an extended look in training camp and maybe even a regular-season game or two.
Toronto Maple Leafs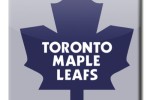 Best Bet: Petri Kontiola, F — He's not Calder eligible in that he'll turn 30 in October, but he's only played 12 NHL games to date and that was with Chicago back in 2007-08. Since then, he's developed a decent scoring touch in the KHL and will try to bring that to the Leafs in 2014-15. But he'll be in tough just trying to crack the roster, likely competing with Peter Holland, Mike Santorelli and Trevor Smith, plus 2014 first-rounder William Nylander and 2013 first-rounder Frederik Gauthier, for the final 2 or 3 centre spots behind Tyler Bozak and Nazem Kadri.
Honourable Mention: Josh Leivo, F — He's drawn some favourable comparisons to current Leafs winger Joffrey Lupul, but he's 1 of 24 forwards listed on Toronto's roster entering training camp. Only 14 will remain to start 2014-15 and he'd likely rank closer to 20th despite getting into 7 games in 2013-14, scoring his first NHL goal plus an assist. He'll once again be considered for a call-up if the injury bug bites.
Long Shots: Greg McKegg, F; Connor Brown, F. A couple of high-scoring OHL forwards who could have NHL futures, but are almost certain to start 2014-15 in the AHL.
Washington Capitals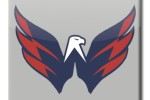 Best Bet: Andre Burakovsky, F — All eyes will be on 2010 first-rounder Evgeny Kuznetsov who was impressive in his brief debut to end last season, but this 2013 first-rounder might steal the spotlight sooner than later or form a dynamic duo in D.C.
Honourable Mentions: Philipp Grubauer, G — He's third on the depth chart behind Braden Holtby and Justin Peters, but he had a .925 save percentage in 17 games with the Capitals in 2013-14, so they won't hesitate to call him up again in 2014-15.
Madison Bowey, D — There probably isn't a spot for him on the blue-line in 2014-15, but that won't stop him from pushing in training camp. The 5 locks are Mike Green, John Carlson, Matt Niskanen, Karl Alzner and Brooks Orpik, with Bowey among at least 5 more competing for the final 1 or 2 spots. Dmitri Orlov, Nate Schmidt and Connor Carrick would appear to be the 3 favourites.
Long Shot: None.
Larry Fisher is a sports reporter for The Daily Courier in Kelowna, British Columbia, Canada. Follow him on Twitter: @LarryFisher_KDC.
Be sure to check out other instalments in our Big List Series
THW's Big List of Rookie Sleeper Candidates