This could be the most important season of Devon Toews' career. That's saying quite a bit considering the 29-year-old defenseman won a Stanley Cup with the Colorado Avalanche just two seasons ago.

Entering the final year of his contract, Toews could be playing for a big payday if the Avs don't ink him to a new deal before the season starts. However, the Avalanche have several hefty contracts and are crunched up against the salary cap. Toews has been one of their most reliable and indispensable players since he joined the team in a 2020 trade with the New York Islanders – and his contract has to be the main concern as the club gears up for the 2023-24 campaign.
Toews' Importance to Avalanche
Toews may not get the same publicity as Cale Makar, his high-flying, high-profile defensive partner. Makar has won a lot of hardware playing alongside Toews, including a Calder Trophy, Norris Trophy, Conn Smythe Trophy, and a Stanley Cup. Makar will be one of the first to tell you that he likely doesn't get his hands on any of those without Toews on the blue line with him.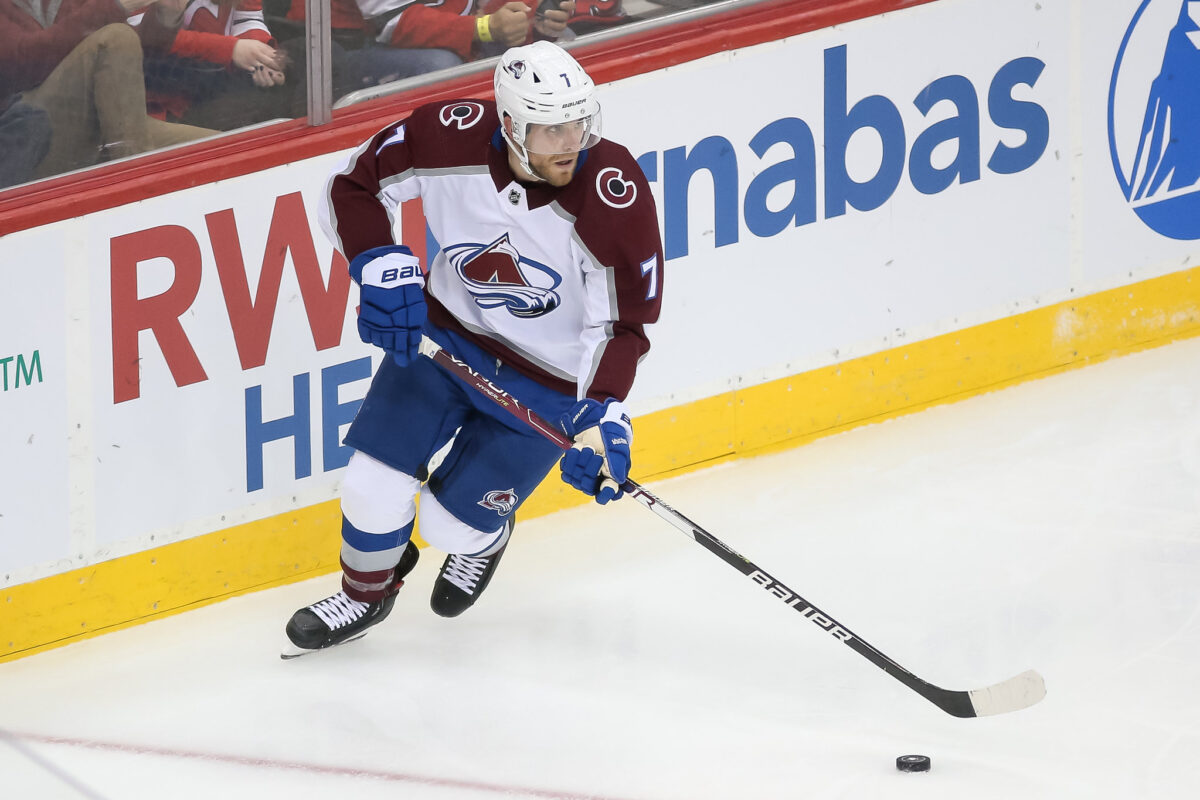 He has finished in the top 10 in plus-minus in the league in each of his three seasons in Colorado, and he's scored at least 50 points in each of the last two. His next game will be his 200th with the Avalanche, and he's racked up 138 points in that time. He played 80 games last season, scoring 50 points behind 43 assists.
Related: Avalanche Should Re-sign, Not Trade Devon Toews
One of the main things Toews delivers is consistency, and he also chews up a lot of ice time. He's averaged more than 25 minutes a game with the Avs. He was a fixture during the Stanley Cup run in 2022, averaging nearly 26 minutes of ice time per game while scoring five goals and 10 assists. The team lost in the first round of last season's playoffs, but that wasn't Toews' fault. He piled up eight assists and nine points to finish second in team scoring – Mikko Rantanen led the team with 10 points – in the seven-game loss to the Seattle Kraken.
Avalanche Have Inked Other Big Deals
The Avalanche's window to win another championship is wide open now. They won the Presidents' Trophy in 2021 and followed that with the team's third Stanley Cup in 2022. Last season was cut short by the Kraken, but Colorado will still be one of the more formidable forces in the NHL once again. A team needs good players to find that kind of success, and the problem with good players is that they generally demand big contracts.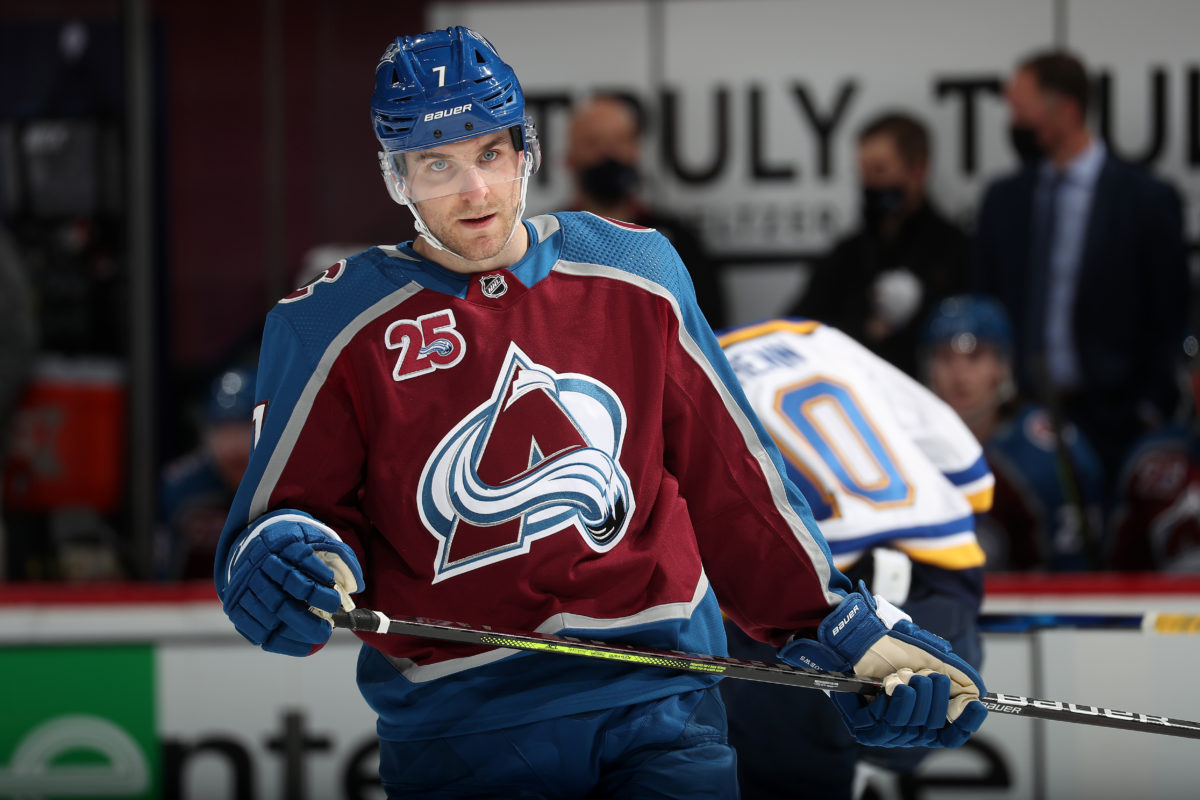 Colorado has doled out the cash to keep their stars recently. They made Nathan MacKinnon the highest-paid player in the NHL before last season ($12.6 million average annual value), but that wasn't the only lucrative contract. They've also extended the contracts of Rantanen ($9.25 million AAV), Makar ($9 million AAV), Gabriel Landeskog ($7 million AAV), and Valeri Nichushkin ($6.12 million AAV). Add in Bowen Byram's two-year extension ($3.85 million AAV), and the team is tight against the ceiling.
---
Latest News & Highlights
---
Toews is in the last year of a team-friendly deal worth $4.1 million. His low price likely helped with extensions on the deals for Artturi Lehkonen and Josh Manson – two players acquired at the 2022 trade deadline – following the Cup victory. The Avalanche have a little relief this season with Landeskog on long-term injured reserve, but that won't help them next season. It will be hard to let Toews go, but the cap crunch has already led the Avalanche to part ways with long-time contributor J.T. Compher, who signed with the Detroit Red Wings as a free agent this summer.
Avalanche Needs to Extend Toews Soon
One of the most important topics following Colorado's championship was MacKinnon's extension. The team managed that during the 2022-23 preseason, ending that stress early. There was very little doubt that MacKinnon would return, and he'll continue to be the face of the franchise for years to come. Toews might not be a superstar, but the Avalanche would do well to treat Toews' deal the same way by getting it out of the way before the puck drops on the 2023-24 campaign.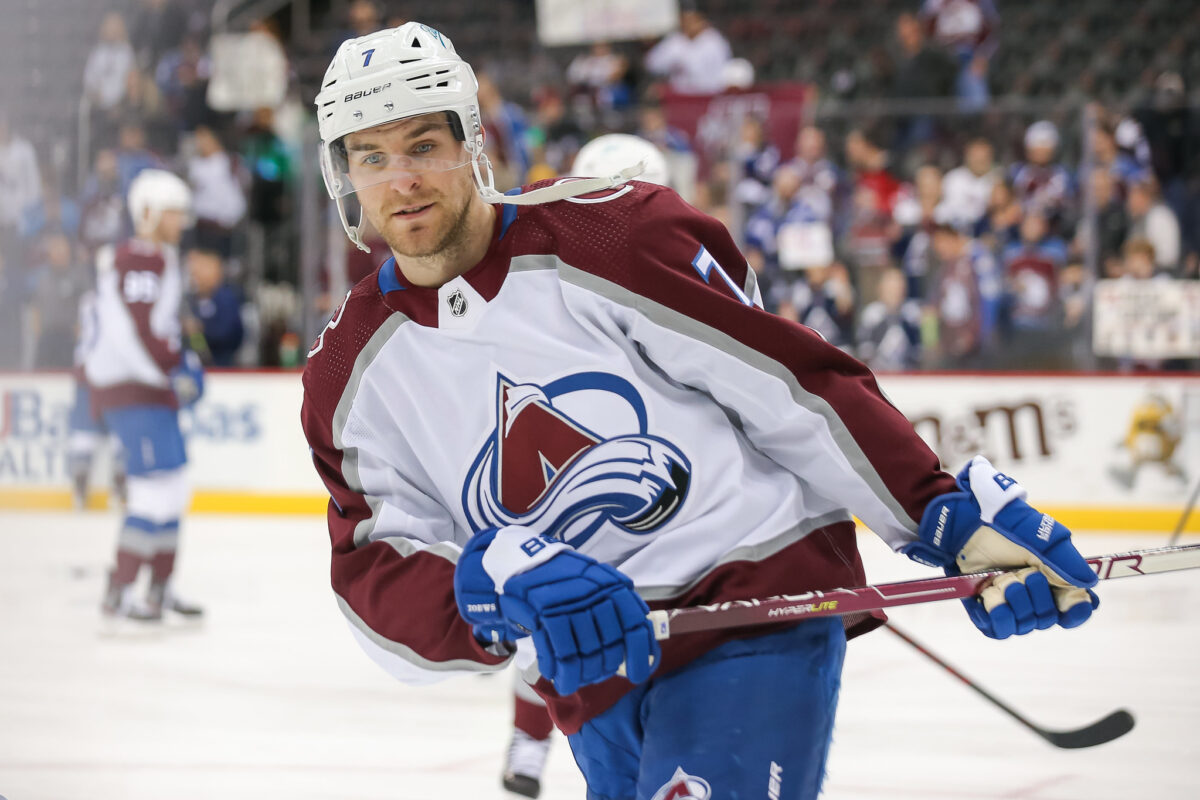 The Avalanche have done a lot to bolster their offensive depth, but the defensive ranks aren't quite as hardy. Sure, there's plenty of talent to go around with Makar, Toews, Byram, and Manson, but there's not much after that. Gone is Erik Johnson, who was a staple on the team for years before he headed to the Buffalo Sabres in free agency. The bottom defensive pairing of Samuel Girard and Jack Johnson shows the depth trails off pretty quickly, and the team's blue line doesn't have the best injury history, which makes it imperative for management to keep Toews around for a few more years.
He will almost certainly be looking for a higher average annual value, especially considering comparable contracts. Toews is 29, putting him in roughly the same bracket as Dougie Hamilton of the New Jersey Devils, Morgan Reilly of the Toronto Maple Leafs, or Seth Jones of the Chicago Blackhawks. Their contracts (all three were signed in 2021) are worth between $7.5 million and $9.5 million annually, and Toews will likely command something in that range, as well.
Related: Avalanche Defensemen Set Tone Down the Stretch
Colorado will, hopefully, sign Toews for a discount before the season, and he likely wants to remain in Denver for as long as they are successful. The Avs need Toews as much as he needs them. Getting this deal done now will benefit both sides. The team keeps their top pairing together for years to come, and Toews gets a contract commensurate with his contributions. Salary cap woes can leave teams in a position where they have to let players go, but Colorado must realize that Toews is too vital to risk him leaving.