While half of the hockey world was asleep on Sunday night, Montreal Canadiens GM Marc Bergevin finally pulled the trigger on a trade involving his team's captain Max Pacioretty. The trade announcement was made at 1:00 a.m. sending the captain off to Las Vegas in exchange for forwards Tomas Tatar, Nick Suzuki and a 2nd-round pick. The 29-year-old winger's fate in Montreal was made quite clear over the summer, when Bergevin announced that he would trade Pacioretty and that he would not negotiate a new contract with him. Suzuki, who was taken 13th overall by the Golden Knights last summer, may take a couple of years to see himself as a regular starter in the lineup, whereas 27-year-old Tatar will slot in immediately. Let's take a look at how Tatar got to the Canadiens and what to expect from him.
The Failed Vegas Experiment
The Golden Knights were trying to make a big splash at the trade deadline last year, primarily by trying to pull off a blockbuster deal with the Ottawa Senators for defenceman Erik Karlsson. When the two teams weren't able to agree to a trade before the deadline passed, the Golden Knights acquired Tatar from the Detroit Red Wings for a first, second and third-round pick. While the price may have seemed hefty for a deadline rental, Tatar was actually in the first year of a four-year deal he signed with Detroit worth $21.2-million.
The Golden Knights acquired Tatar from the Red Wings in the midst of one of his worst campaigns of his career, as he had 16 goals and 28 points in 62 games up until the trade deadline. The Golden Knights were evidently holding out hope that he'd be able to turn things around, as he had previously posted at least 20 goals and 45 points in the previous three years. However, in 20 games with the Golden Knights Tatar mustered up just four goals and six points.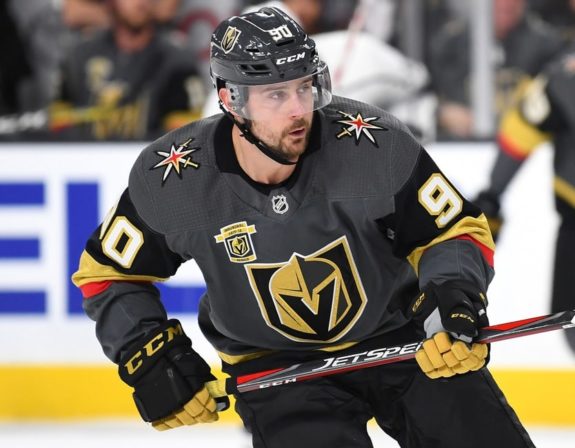 Despite the Golden Knights making it all the way to the Stanley Cup Final, Tatar was a frequent healthy scratch in the playoffs and appeared in just eight games where he scored one goal and added one assist. With the benching in the playoffs, it was clear that Golden Knights GM George McPhee simply swung and missed on his deadline acquisition.
New Faces in Montreal
Coach Claude Julien will have a handful of new forwards to play around with once training camp begins. New additions like Max Domi, Joel Armia,  Tomas Plekanec and now Tatar paired with young forwards such as Charles Hudon and Nikita Scherbak looking to make the leap to full-time impact players, Julien will certainly have to shuffle around his lines to see who gels with who.
Since Tatar spent majority of his time in Detroit on their top line and power play unit, it would make sense if that's where he slots in with the Canadiens. Jonathan Drouin spent a lot of his time last year playing with Brendan Gallagher, and there's a good chance that those two will start the season as two-thirds of the team's top line. It wouldn't be surprising to see Julien throw Tatar on a line with them two and see if they can create a spark.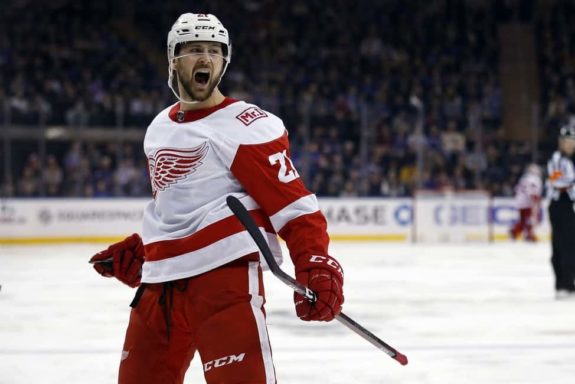 Many people were quick to dismiss the arrival of Tatar in Montreal, mainly pointing to Suzuki as the main asset in the trade. It's important not to overlook 27-year-old Tatar, who has averaged 22.8 goals over the last five seasons and put up 56 points in 2014-15. While he is certainly no Max Pacioretty, he is a viable fill-in for the Canadiens amid a rebuild, despite Bergevin refusing to use the word. The Canadiens' forward group is actually starting to come together quite nicely, with a potent top-six group that could surprise the league with its firepower. It will be interesting to see how the lines come together once training camp begins.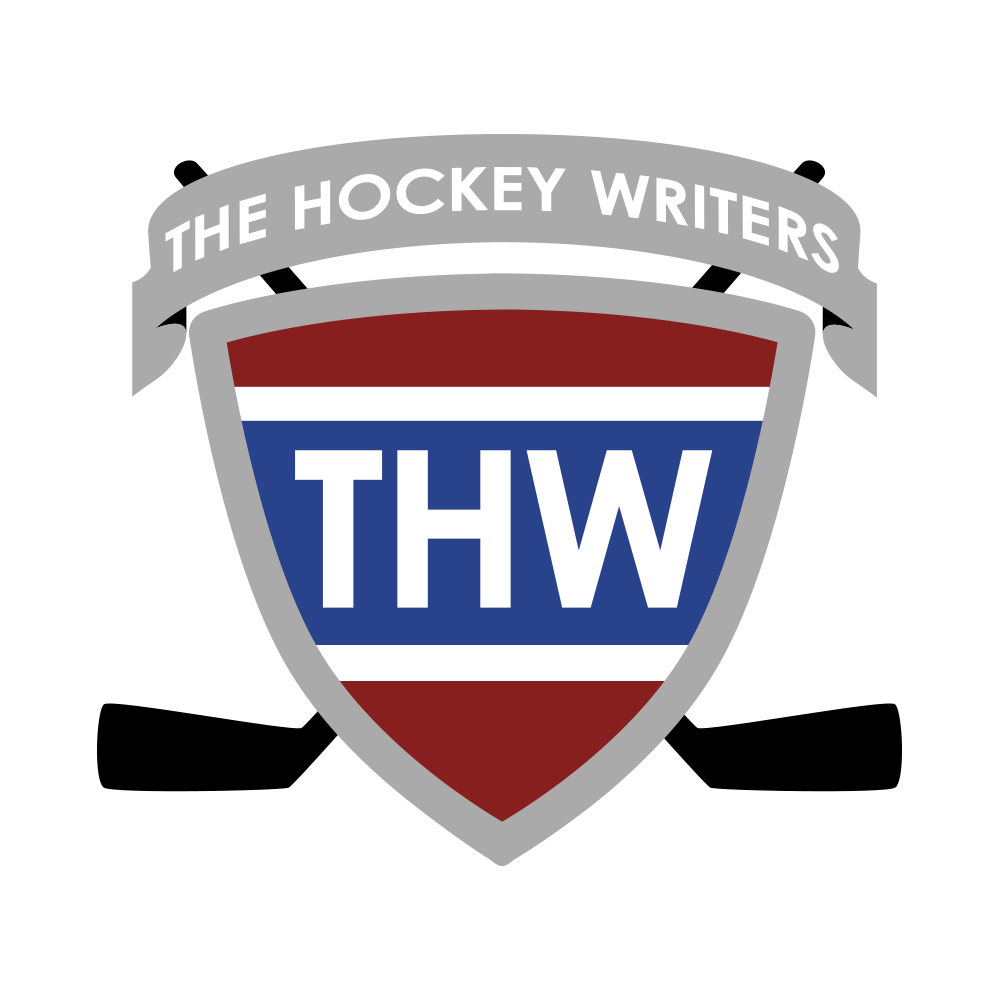 The Hockey Writers is:
1) A top-tier hockey media company delivering a top-notch, in-depth look at the NHL
2) A collective of some of the best hockey writers anywhere
3) A multimedia provider with daily podcasts and YouTube shows
4) Well-respected and widely-cited NHL prospect and draft resource