Calgary doesn't have to wait long into the 2015-16 campaign before reigniting anything combustible leftover from last year's playoffs. They kick things off with two meetings, at home and on the road, against Vancouver, and will then test their revamped roster against Connor McDavid and the Edmonton Oilers.
If the success of Calgary's squad last year isn't reason enough to get excited about the upcoming season, additions of Dougie Hamilton and Michael Frolik should more than cut it. Here are 11 games you should book your holiday time around if you are a die-hard Flames fan.
October 7 – Vancouver at Calgary
The Flames kick off 2015-16 at home in a rematch of 2014-15's first round playoff series against the Canucks. The Flames, of course, won the series with a wild 7-4 victory in Game 6.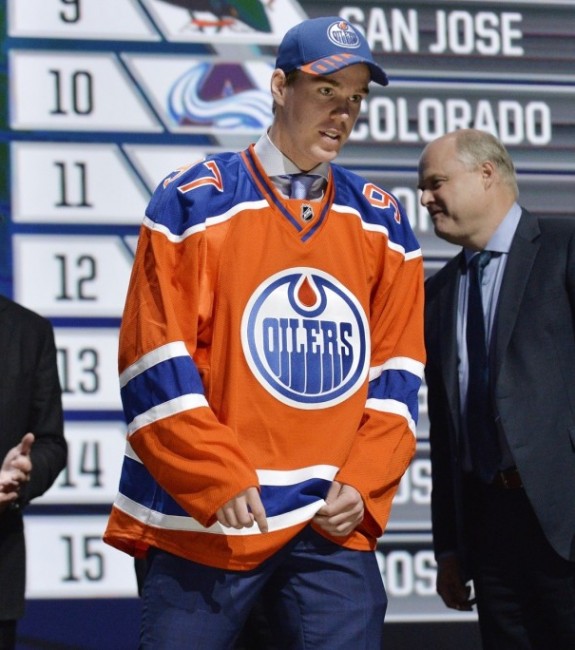 October 16 – Edmonton at Calgary
The first Battle of Alberta of the season is also the first time Calgary will see McDavid, this summer's first-overall pick, in actual game action. And it's at home. Get ready as October 16 could start the B of A's resurgence.
December 10 – Buffalo at Calgary
Calgary will have already had their first taste of McDavid, and will also be at home for their starter sample of Jack Eichel. Eichel, selected second overall this summer, will be every bit as intriguing to watch in his rookie year as McDavid, and December 10 will be his lone regular-season trip to Calgary.
December 22 – Winnipeg at Calgary
Winnipeg travels to Calgary for the last bit of pre-Christmas action, as Frolik hosts his old Jets squad. It will be a good chance for Calgary to head into turkey time on a good note, and really enjoy some tryptophan-induced napping.
February 6 – Calgary at Vancouver
All seven Canadian teams are in action for Hockey Day in Canada, and that includes the 8:00 p.m. M.S.T. contest in Vancouver between the Flames and Canucks.
February 27 – Ottawa at Calgary
With the trade deadline falling on February 29th this season, this will be the last game for GM Brad Treliving to gauge what, if anything at all, he needs to address through trade. Calgary does play the night of the deadline, but with the final calls needing to be completed by 1:00 p.m. M.S.T. you won't see any last-minute additions in the lineup that early.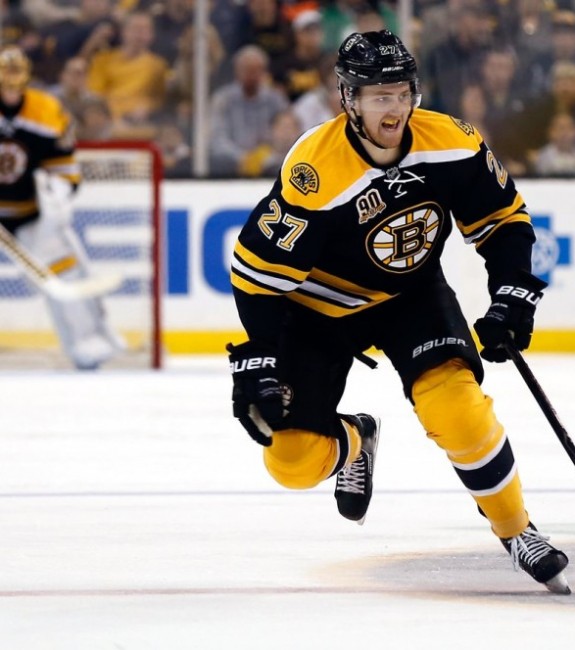 March 1 – Calgary at Boston
It's Hamilton's return to Boston, and his second game against his old team (with December 1 in Calgary). But the stakes will be high in Game 63 of the season for the Flames. It's also possible one or more trade-deadline acquisitions make their Flames debut.
April 2 – Calgary at Edmonton
Just like some pre-2012 CBA contracts, the biggest games on the Flames schedule are very backloaded. The fourth-last regular-season date for Calgary is their last scheduled one against the Oilers. Edmonton would not only have to have a huge year out of McDavid, but also have improvements throughout the roster to still be in the playoff picture at this point, but it could wind up being a heated affair.
April 5 – Los Angeles at Calgary
Calgary's 97 points last season were three better than LA's, as the reigning champs missed the postseason. The Kings will have a different look with Milan Lucic in town, and will surely be in the race come April 5.
April 7 – Vancouver at Calgary
The Flames finish their five-game season series against the Vancouver Canucks in the second-last tilt for each divisional rival, as Calgary plays host. The Canucks finished four points ahead of the Flames last season, and big implications are on the line here in Calgary's last home game of the 2015-16 regular season.
April 9 – Calgary at Minnesota
Saturday, April 9 is the last game of the season for both Calgary and Minnesota, who will both be competing for a return to the postseason. The former rivals from the Northwest Division may not see as much of each other since realignment sent Calgary to the pacific and Minnesota to the central, but this could be a huge game for determining the playoff picture.
For the entire 2015-16 Flames schedule, you can click here.