As we near the start of the NHL preseason, we've started to see players get snatched up for professional tryouts (PTO). There are still many free agents left unsigned that, at this point, just want a chance to stay in the league and there are teams that either want to try and fill a few holes in their roster or just fill out their preseason roster.
PTO's are a great way for teams to get a first-hand look at a player and decide if there's a fit for them on the team. For the Toronto Maple Leafs, the biggest question marks are in the bottom six of their forward group. Kasperi Kapanen and Andreas Johnsson are expected to make the lineup, but we've yet to see a full season from them at the NHL level. Then there's also Josh Leivo, Tyler Ennis and Par Lindholm that will compete for spots, but nobody can say for certain whether they are locks for a spot.
Now if the Maple Leafs were to give these players a PTO it would give the team some added security in case any of the above-mentioned players fail to impress during training camp and the preseason.
Nick Shore
If the Maple Leafs don't want any specific type of player, but one that can fill in as a great depth option, then Nick Shore is a great PTO target.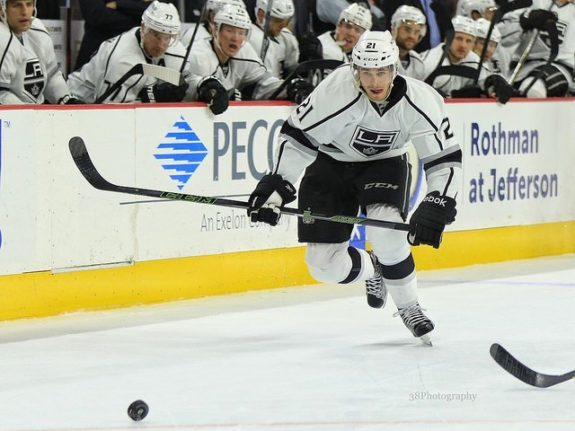 Shore had a career-high in points last season, 19 points in 64 games while splitting time between three teams. He started the year with the Los Angeles Kings, the team that drafted him back in 2011, but then was part of the trade with the Ottawa Senators that sent Dion Phaneuf and Nate Thompson to Southern California in exchange for Shore and Marian Gaborik. Then, a short time later, Shore was flipped to the Calgary Flames for a seventh-round draft pick in 2019.
Related – Predicting PTOs: 70 Potential Tryouts
The positives for Shore are that he's no stranger to killing penalties and has fantastic Corsi numbers, which he's consistently had for his whole career. The downside is that he isn't spectacular on faceoffs, which is something that coach Mike Babcock highly values in centers.
The Maple Leafs fourth line has always been questionable defensively, but with Shore, they can add a player that will immediately make the bottom of their lineup better.
Antoine Vermette
Now on the opposite end, if the Maple Leafs just wanted a player that can do one specific thing really well, then Antoine Vermette might be the guy. With how stacked the Leafs' center-ice depth is with John Tavares, Auston Matthews and Nazem Kadri all vying for ice-time, it's likely that the fourth line will probably average around 10 minutes per night.
Vermette's age seems to be catching up with him at 36 years old as he only averaged 13:45 of ice-time with the Anaheim Ducks last season and he had just 16 points in 64 games, which is the fewest amount of points Vermette's posted in a season since his rookie year.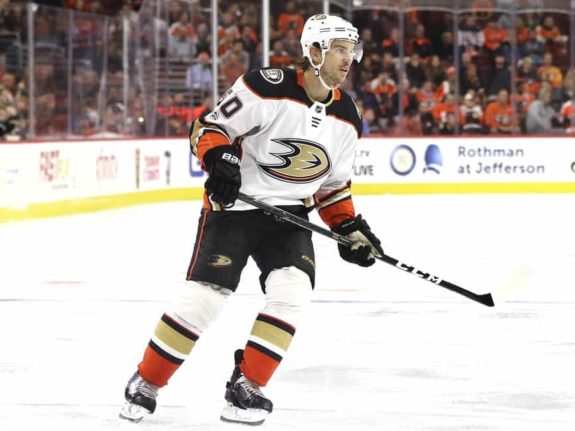 So why would the Maple Leafs need an aging player like Vermette? Well, if they only play their fourth line a few minutes a night, then he could be a great addition to the roster, as the main reason for getting Vermette is his faceoff ability. Vermette has consistently been one of the best at faceoffs in the NHL – last season, he was tied with Ryan O'Reilly for the best faceoff percentage in the NHL, in players with over 100 faceoffs taken, with a faceoff win percentage (FOW%) of 60.0.
Pair Vermette with two fast wingers that can get the puck out of the defensive zone and the Maple Leafs will never have a problem with the fourth line getting stuck in their own zone again.
Mike Cammalleri
With James van Riemsdyk gone it means that the Maple Leafs' left wing got a lot weaker. Now we are assuming that Johnsson or Leivo can fill in the third line minutes and contribute some goals, but it might be good to bring in another winger in case they don't live up to expectations.
Mike Cammalleri is a really interesting option for a PTO as he's still contributing at a third-line level despite being 36 years old. He had 29 points in 66 games last season while splitting time between the Kings and the Edmonton Oilers. The interesting part is when you look at his numbers with each team.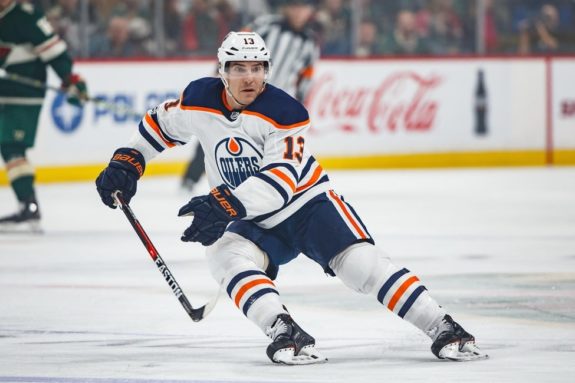 In 15 games with the Kings, Cammalleri had seven points, which isn't bad. Now with the Oilers, who were terrible last season, he posted 22 points in 51 games, which honestly isn't awful when you account for how the Oilers played.
Related – NHL Rumors: Trouba, Zetterberg, Cammalleri & More
Bringing in Cammalleri can help to take the pressure off of players like Johnsson, and, with good linemates, I believe that he could be a 40-point player again. Cammalleri would be a cheap option to add scoring depth to an already stacked forward group.
Toronto Maple Leafs contributor for The Hockey Writers.
I've been a fan of the Toronto Maple Leafs since I was a kid and have always had an interest in writing. At The Hockey Writers, I get to enjoy both of my passions as well as writing about small convoluted details in player contracts and stats.