With the NHL's trade deadline fast approaching, the rumour mill is in full swing. The Eastern conference is wide open to win and teams will be working the phones trying to acquire the missing piece for a long playoff run. The Pittsburgh Penguins got a jump-start acquiring winger David Perron from the Edmonton Oilers but most teams have stayed silent in terms of a big trade so far. After taking a run to the Eastern conference final last season, the expectations are high for the Montreal Canadiens to repeat or better their performance. But if the Habs want to play hockey in June, there are some holes that have to be filled.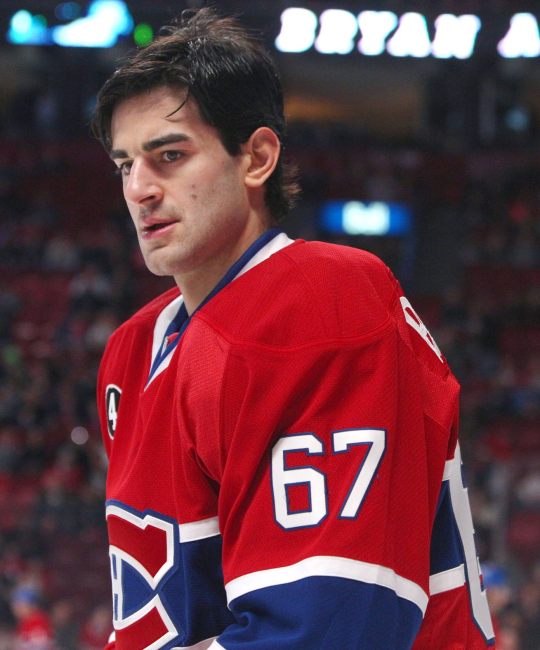 Depth on defence
When looking at the Habs' defence corps, it conjures up some mixed feelings. The first pairing of PK Subban and Andrei Markov is elite but after them, there are a lot of question marks. The second pairing of Sergei Gonchar and Nathan Beaulieu has had its perks but will the 40-year-old Gonchar hold up in the gruelling playoff atmosphere despite his wealth of experience and solid play so far? On the other hand, will the much younger Beaulieu progress enough to be relied upon on a consistent basis especially with the stakes being so high in the playoffs?
Tom Gilbert and Alexei Emelin are the third pair with Mike Weaver as the seventh defenseman. Gilbert has been solid for the most part despite the criticism but some more offence from him could be a difference maker. Emelin has been a disaster this season as his poor defensive play and inconsistent physicality have been disappointing. When Emelin is on his game, he brings a nice physical element to the Habs' back end with his unique skill set so it would be a boon for the team if he found his game again. Weaver will likely continue to step in when necessary and his shot blocking was big last year in the playoffs for Montreal.
Montreal could use another top four defenceman for the playoffs as they have more than enough guys who can play bottom pairing minutes. With Toronto falling fast out of the playoff picture, could GM Marc Bergevin be looking at trying to acquire defenceman Cody Franson again after last year's deal fell through? Franson's size, offence and the fact he is a right handed shot would definitely fill some holes in Montreal. Other defencemen on teams who are out of the playoff picture include Jeff Petry and Zbynek Michalek so there are some nice options out there.
Secondary scoring
Up front, the Habs could use some more secondary scoring, especially on the wing. Montreal doesn't have enough depth on the wing which has become apparent if Dale Weise is the go-to option in the top six. Weise was really good in a depth role for Montreal last year in the playoffs and that is where he belongs. Last year, Bergevin managed to get Thomas Vanek, but is there a possibility he could pull of the same magic again? Ryan O'Reilly's name has been floating about in trade rumours but I'm not sure if Montreal is willing to give up any significant assets for O'Reilly considering he is a free agent this summer.
More clutch play from guys like Weise will be needed again for another run this spring.
More pieces needed
With Carey Price in net, Montreal will go as far as Price takes them. He was huge in last year's run and has continued to be a rock this season while backup Dustin Tokarski has proven he can step in when necessary. The core of Price, Subban, Max Pacioretty and others have to keep up their play and improve on it. The youngsters especially have to improve as they will be relied upon more heavily this time around. There are no pushovers in the NHL and any team that makes the playoffs has a chance. The Montreal Canadiens are a good team, but they need more if they want to make a serious run.