Welcome to the Vancouver Canucks best trades series. In this series, we at The Hockey Writers look back at the Canucks' trading history with every NHL team and pick what we believe to be the best transaction between them and the other 31 organizations. This article focuses on their trade history with the Dallas Stars.
The trade history between the two franchises may not be expansive, but there are two prominent trades that stick out from the rest. One deal helped build one of the most memorable Canucks teams in history, while the other led to Vancouver drafting one of the best defensemen in franchise history.
Canucks Acquire Dave Babych from Minnesota for Tom Kurvers
On June 22, 1991, Vancouver sent defenseman Tom Kurvers to the then-Minnesota North Stars in exchange for fellow defenseman Dave Babych. Kurvers had only spent half a season in Canada, ending the 1990-91 season with the Canucks. He produced at a high rate during his short time in British Columbia, scoring 27 points (4 goals, 23 assists) in 32 games. The former Hobey Baker Award winner never played a game for the North Stars, as he was shipped to the Islanders immediately. He played three seasons in Long Island before retiring in 1995 after a season with the newly-founded Mighty Ducks of Anaheim.
As for Babych, he would spend the next seven years of his career with the Canucks. He was one of the league's best offensive defensemen during the 1980s but struggled to stay healthy and keep consistent form towards the end of the decade. After being left available in the 1991 NHL Expansion Draft, the North Stars nabbed the Canadian blueliner before swiftly sending him to Vancouver. Although he wasn't the offensive guru he once was during his days in Winnipeg and Hartford, Babych was a steadying presence on that 1994 Stanley Cup finalist team. His biggest moment while wearing the "Flying Skate" was his game-winning goal in Game 5 of that aforementioned 1994 Stanley Cup, keeping the Canucks alive in the series.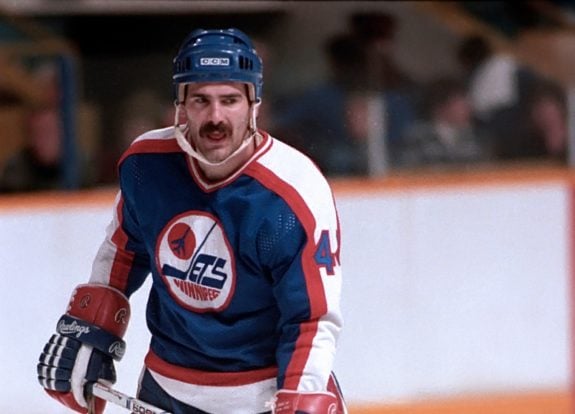 Babych may not be a top-10 Canuck defenseman of all time, but his play for the Canucks during the early-to-mid 1990s helped the franchise reach levels of success that had been hard to come by prior to his arrival. He would later take a front office position with the organization, working from 2009-2014 as a team consultant.
Canucks Acquire 2004 Third-Round Pick From Dallas for 2005 3rd-Round Pick
At first glance, this trade seems very small. Two mid-round selections getting traded for each other is quite common, so how does it make this list? Well, that pick Vancouver acquired turned out to be none other than Alexander Edler. Before we dive deep into the Swede's time in Vancouver, let's see who the Stars drafted. They ended up selecting left winger Rich Clune, who had a modest NHL career of five seasons, scoring 22 points in 139 games. But when it comes to comparing Clune's and Edler's careers, there is no debate on who won the trade.
Related: Canucks News & Rumors: Myers, Kuzmenko & More
---
Latest News & Highlights
---
Edler spent a whopping 15 years in British Columbia, seemingly aging like a fine wine as his Canucks career progressed. Never the flashiest player on the ice, the defenseman consistently performed at a high level in every facet of the game. He was arguably the most reliable blueliner for the Canucks during his tenure — especially later on — and helped the Canucks reach the 2011 Stanley Cup final. A year later, he was voted an All-Star (the only selection of his career) and aided the Canucks to the playoffs.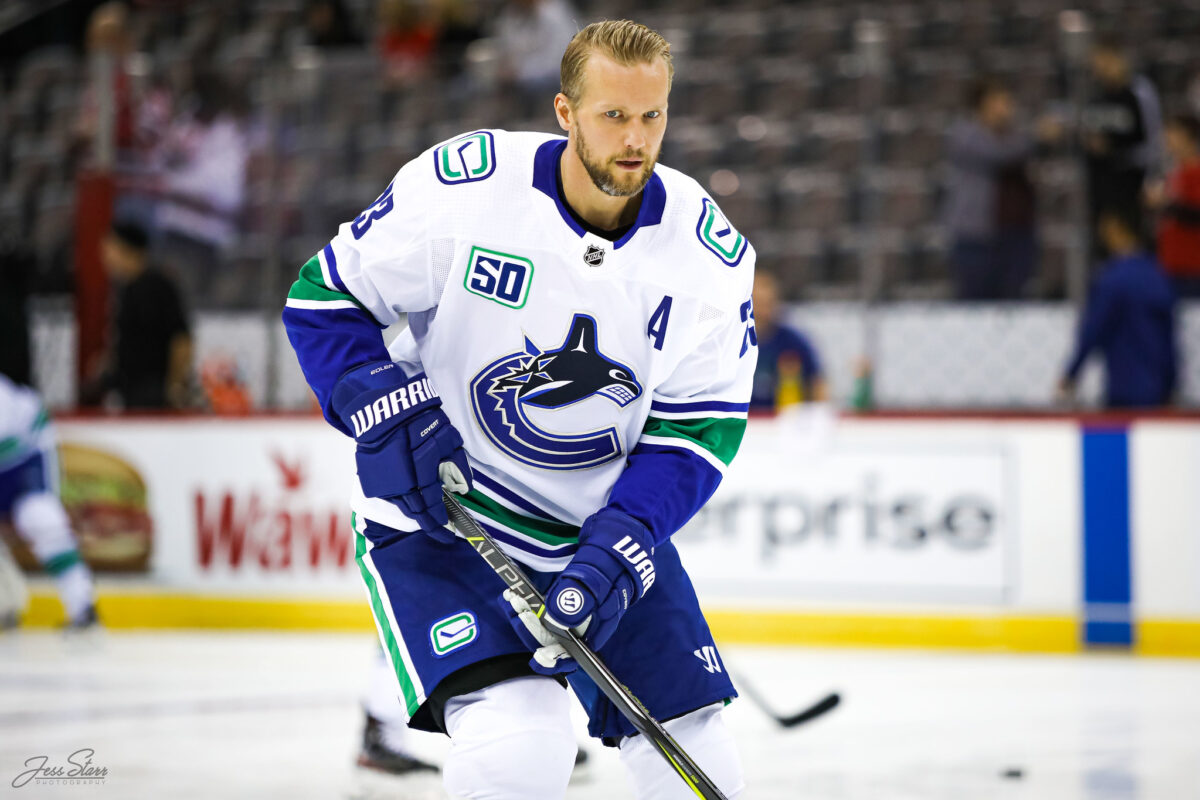 He ultimately decided to leave the Canucks in the summer of 2021, signing a one-year deal with Pacific Division rival Los Angeles Kings. He would go on to sign another one-year deal in 2022 before becoming a free agent in the summer of 2023. Rumors of him retiring are currently swirling, and if that's the case, it will be sad to see one of the decade's more consistent defensemen hang up the skates.
Canucks' Best Trade With the Stars
As good as Babych was in a Canuck's uniform, I think mostly everyone would agree Edler's time in Vancouver surpasses Babych's. That's not an indictment of Babych, but it shows just how valuable and noteworthy the Swede's time in Vancouver was. Not only was Edler a great defenseman, he wanted to be a Canuck even during the darkest times, refusing to waive his no-trade clause in 2019 to stay in Vancouver. He helped mentor now-Canucks captain Quinn Hughes and set a standard for all players to meet. He is undoubtedly a top-five defenseman in franchise history, and for that alone makes his trade the winner.
---

---