The Vancouver Canucks ended their four-game winning streak on Monday night, courtesy of the Dallas Stars and yet there was still plenty of reason for optimism. The Canucks played their part in a thoroughly entertaining game. Despite losing, they managed to come away with a point and were a crossbar away from claiming a second.
What does the Canucks' success mean for a team that entered the season with low expectations (at least from the media and a lot of fans)? At what point do we start to take them seriously as a playoff contender?
Too Soon to Talk Playoffs?
Some will tell you it's best to wait until the 20-game mark before answering this question. Regardless, there is nothing stopping us from considering it now. For what it's worth, TSN has the Canucks ranked seventh, in their latest power rankings.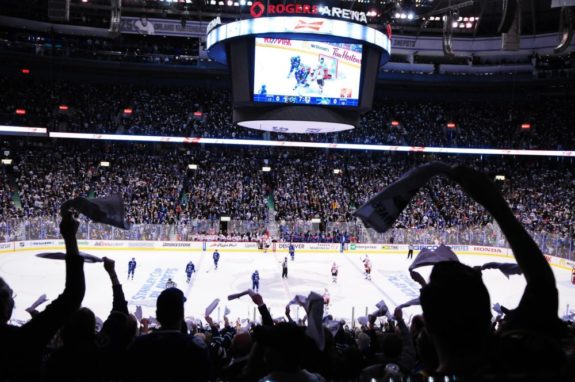 Beginning with the basics, defence is leading the way. The Canucks are ranked 23rd in goals for entering Wednesday's action while allowing the second-fewest. In particular, goaltender Anders Nilsson has been a revelation, despite our recent article claiming it was too early to get excited by his form. He is tied for the NHL lead in shutouts (two), has the second-best save percentage (.943) and third-best goals-against average (1.89).
Interestingly, Nilsson has only started four games this season, compiling a 3-1-0 record in the process. Meanwhile, Jacob Markstrom has started seven times, despite having inferior numbers. However, this is not to say Markstrom has been terrible. The point is, the Canucks seem to have a nice dilemma between the pipes.
What makes the defensive effort more remarkable, is that it has mostly been achieved without their best blueliner, Alex Edler. The 31-year-old has only played in three games as a result of suffering an MCL sprain.
The Canucks Have Earned Their Points
The list of teams the Canucks have beaten makes for impressive reading. It includes the Edmonton Oilers, Ottawa Senators and Washington Capitals. Some will argue that these teams are still warming up as if to take away from what Vancouver has achieved. However, aren't the Canucks in the same position?
Besides, it is these same media experts who proclaimed the Canucks would not do much this season. It's not as if Vancouver hasn't earned their wins. For example, their penalty-kill percentage is eighth-best in the NHL but this is countered by a power play unit ranked 21st.
Understandably, there's been a lot of talk about what has inspired the Canucks this season, and this is where Travis Green gets noticed.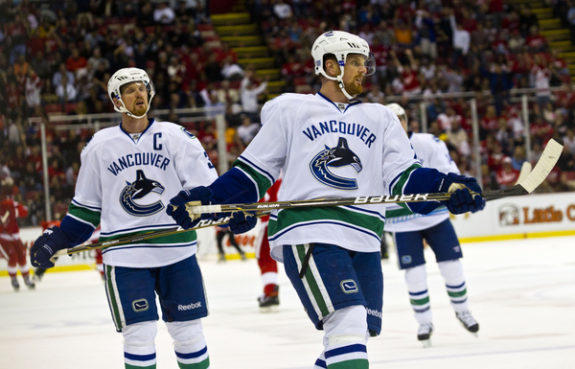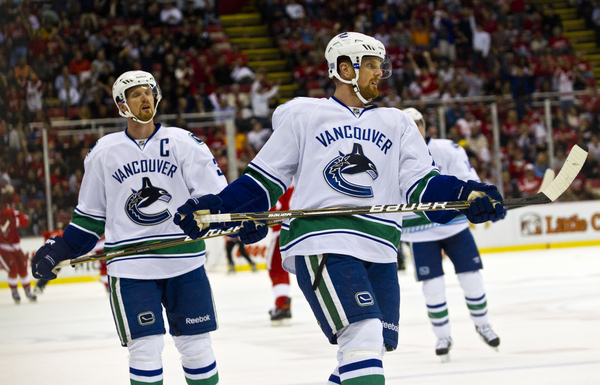 The players believe in the new head coach and his philosophy. A prime example of this involves the Sedin twins.Both have seen their average ice time drop significantly this season. In fact, at the current pace, Daniel and Henrik will finish with their lowest average ice time since the 2003-04 campaign.
More amazingly, the Sedins seem to have been okay with this, at least publicly. And if two of the stalwarts of the franchise can accept their new roles, this speaks volumes for what Green has done. It's why the Canucks have a historically low-scoring Derek Dorsett lead the team in goals and why Brock Boeser has the most overall points, despite being the youngest player on the roster.
Comparing This Season to Last
It's clear the Canucks are putting in more effort than in recent seasons. But don't take our word for it. Veteran defenseman Chris Tanev was asked recently if the Canucks had surprised other teams around the league. As reported by Sportsnet's Iain MacIntyre, Tanev said:
Probably. If they faced us the last couple of years, we're playing a lot harder and faster than we did in the past. That's how you have to play in this league now. Everyone's quick, everyone moves the puck.
Overall, while it remains to be seen if the Vancouver Canucks can continue to produce positive results over the course of an entire season, they have earned the right to be taken seriously as a playoff contender. They will ultimately fall short but we have no issue with being proven wrong, as Green continues to exert his influence on a franchise that desperately needed a fresh approach.
'Armed' with a journalism degree, I have covered numerous NFL, MLB, NHL, MLS, CFL & NLL events over the years, while being fortunate enough to interview various sporting personalities one-on-one, including Roger Goodell. Throughout it all, the one message I have for anyone in this industry is to never take it for granted. You can contact me via pltindustries@hotmail.com.