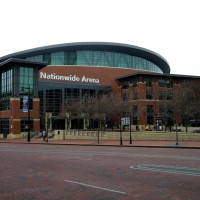 Saturday, October 13 would have been the Columbus Blue Jackets' home opener.
Cannons would have been fired.  Instead, they lay silent.
Games would have been won.  Right now, it seems all is lost.
The Blue Jackets will have to wait to prove that they're better off without Rick Nash.  Scott Howson will have to wait to find out if he made the right move.  If he didn't, the lockout might only be delaying his dismissal.
The Blue Jackets will also have to wait to convince the league that they're a playoff team.
The team includes a slew of players with something to prove.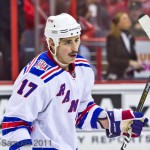 Brandon Dubinsky will have to wait to rebound from his lowest-scoring season as a professional to prove that he can be a top-line player.
Nikita Nikitin will have wait to take the ice with newly-acquired teammate and countryman Artem Anisimov.  Instead, he'll be trying to shut him down as the two play against each other in the KHL.
Sergei Bobrovsky will have to wait to prove that he's a bona-fide starting goaltender in the league, one capable of winning thirty games and stealing a few for his team.
Steve Mason will have to wait for any hope of redemption at all.
Ryan Johansen, Cam Atkinson and Tim Erixon will have to ride the buses between AHL games down in Springfield, proving that they belong in a better league… whenever that better league resumes.
Their mere presence on the Springfield Falcons' roster means that a handful of AHL hopefuls will be bumped to the ECHL.  A handful of ECHLers will be bumped out of Evansville and perhaps out of hockey altogether.
Saturday, the team would have taken the ice surrounded by $6.4 million in arena renovations, including a new scoreboard, new secondary screens in the arena, a new audio system and even new boards and glass.
Despite the lockout, the building won't be empty this weekend. Instead of ice, the arena sits filled with dirt.  The Professional Bull Riders are in town.  With the lockout and negotiations at a standstill, bulls – and their by-products – seem to be appropriate.